No death in your family is ever a good thing. Having said that, there's a huge world of difference between someone you love dying peacefully in their sleep in old age after a full life and losing someone before their time due to someone's inaction or negligence that contributed to or even caused their demise.
Losing the years you could have spent with anyone means being deprived of memories that are now never made. However, if your family also relied on that person as a breadwinner and source of income, then the loss your family suffers is far more impactful. Fortunately, if you can prove that the death was in fact wrongful, a personal injury lawyer various forms and levels of compensation at a financial level.
Nothing can truly replace the presence of your lost loved one, but your family might be able to recoup the financial losses incurred. Even if money isn't really lacking in your household, compensation for your loss can certainly comfort you and yours in your time of grieving. Keep reading to find out how an Americus wrongful death lawyer can help your family.
How Is Wrongful Death Defined In The State Of Georgia?
Georgia has a specific Wrongful Death Act. This particular piece of legislation has been around for over a century, although a number of addendums have been added throughout those decades. It has five general code sections that outline different legal grounds for potential wrongful death claims. They include but are not limited to the following:
Commercial establishments serving contaminated food or featuring other sanitation issues.
Criminal actions, such as intentional homicide.
Defective products, such as wrongful deaths resulting from defective/dangerous consumer products, including vehicles, electronics, drugs, appliances, and medical technology.
DUI, drivers who operate motor vehicles while under the influence of illicit drugs or alcohol.
Faulty construction, either due to substandard work and labor or engineering malpractice.
Improper/illegal alcohol services, which can happen when bartenders keep serving alcohol to patrons who are visibly intoxicated.
Medical malpractice, which can include medical injuries, misdiagnosis, medication mishaps, and surgical errors.
Nursing home neglect and abuse.
Pedestrian accidents resulting in fatalities.
Who Is Qualified To File A Wrongful Death Claim In Georgia?
Georgia wrongful death claims can be filed for by a spouse and/or surviving children of the deceased. If there is no surviving spouse or children to file, then the right passes on to surviving parents or just the estate of the deceased.
What Types Of Damages Are Recoverable?
Surviving family members can file for compensation for many reasons. These include lost wages and income, as well as lost companionship. Other potential compensation can cover medical bills, conscious pain and suffering the deceased experienced prior to death, and funeral and burial expenses.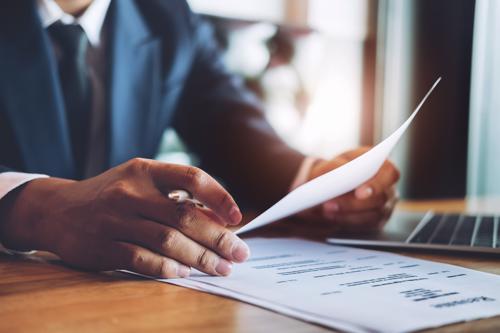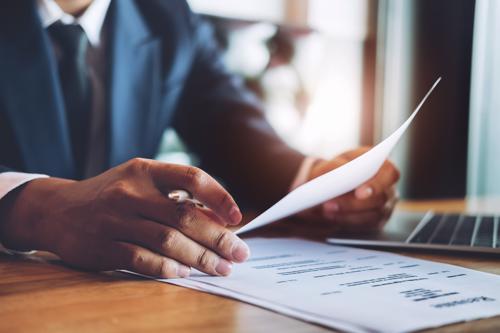 Can Surviving Family File For Punitive Damages?
Punitive damages must be listed in the claim at the time of filing. They are different than compensation under Georgia law, and the legal standard of 'aggravating circumstances' must be adhered to in proving them.
How Is Negligence Proven In A Georgia Wrongful Death Case?
Proving negligence in a wrongful death case in the state of Georgia follows the same four pillars that most other states follow, which are duty, breach of care, causation, and damage.
Duty
The plaintiff has to convince the court or jury that the named defendant owed the deceased some level of care in any given situation. This can range from a nursing home orderly being responsible for dispensing medications to a driver yielding to traffic at a stoplight.
Breach
The second step for the plaintiff is showing how a defendant violated or breached their duty of care. This could be highlighting a specific action that was taken, but it could also be a case of inaction. Either way, if another reasonable person who was in identical circumstances would have acted appropriately, then this can be established.
Causation
Breach of duty by the defendant isn't enough to win a wrongful death claim. Breach of duty can happen and not result in death, and sometimes the death can be incidental. There must be reasonable evidence or proof that breach of duty resulted in death.
Damage
All deaths are tragic, but then again, no two cases are alike. How much damage took place in the specific circumstances eventually dictate the level of compensation that can be recovered.
How Do You Start A Wrongful Death Claim In Georgia?
The process starts with a filing at your local courthouse against the named defendant. Having said that, it's not as simple as just filling out a piece of paper and turning it in. Even the slightest error or omission can be grounds for a judge to throw out your wrongful death claim. Given how tight the statute of limitations is in Georgia, usually just two years from the date of accident or death, you should consider having an Americus wrongful death attorney handle the paperwork. At worst, you'll avoid hurting your own case, and at best, we can help you build a strong case.
What Is The Difference Between A Wrongful Death Claim And An Estate Claim?
In Americus, Georgia, wrongful death claims are civil claims that surviving relatives can bring in order to seek out compensation and/or punitive damages from the value of the life of their lost loved one. Alternatively, estate claims can be sought by the estate of the victim looking to be compensated for any financial costs involved with the death of the deceased, such as funeral expenses.
Schedule A Free Consultation With An Americus Wrongful Death Lawyer
As stated earlier, losing someone you love is never easy, even if it's their time. However, if they left before their time, due to the wrongful actions or decisions of another, then you might be entitled to financial compensation for your family's loss.
Monetary compensation can ease your family's burden and suffering, but only if you know how to get it. Those of us here at Bethune Law Firm would like the opportunity to help you navigate the legal maze involved in this and construct a winning case.
Consult an Americus wrongful death attorney at 4048757800 to discuss your case. The consultation is free, and so is the case, unless we win.