Dealing with scarring and disfigurement can be overwhelming and the impact on your quality of life is often noticeable every day. If you are someone that resides in Georgia and want to move forward with a legal claim, it's best to see what our Macon scarring and disfigurement lawyers can do for you.
Our legal team aims to offer comprehensive assistance when it comes to collecting evidence, assessing facts, and making sure the claim goes through in Georgia. For those who want to file a scarring and disfigurement claim against another party, set up a free consultation with a personal injury attorney by calling 4048757800.
Common Causes of Scarring and Disfigurement
Scarring and disfigurement cases all fall under the same category, but there can be variations in terms of what caused the damage. The causes can include:
Depending on your case details, the claim can be cited with a long list of evidence illustrating why the other party was guilty. If you want assistance with this process and/or don't know how to move forward with the process, it's best to reach out to us at 4048757800. We can assist from start to finish making it easier to put in a complete legal claim.
Types of Scars that Cause Disfigurement
There are different types of scars a client may deal with when it comes to disfigurement cases. It's essential to have relevant evidence associated with these scars including visuals. The types of scars include:
Keloid Scars
Hypertrophic Scars
Contracture Scars
If you are looking to move forward with the case, go through these details one by one and make sure everything is recorded in an organized manner. To do this, the Bethune Law Firm can help out and make things easier for you.
How Is Fault Determined In Georgia Injury Claims?
Georgia uses what is termed as "comparative fault" in injury claims such as this. This means there is going to be a percentage assigned to each party in terms of who was responsible during the incident. Your goal is going to be to showcase why the defendant was guilty and wholly responsible for their actions during the incident.
This will include providing key evidence demonstrating why this is true and the impact it had on your physical self. If you wish to do this properly, please give us a call at the Bethune Law Firm. You can reach us at 4048757800.
How Much Time Do I Have to File a Claim?
You are going to have two years to move forward with the legal claim in Georgia. It's essential to get the claim in as soon as possible because delays can lead to potential issues regarding how evidence is processed.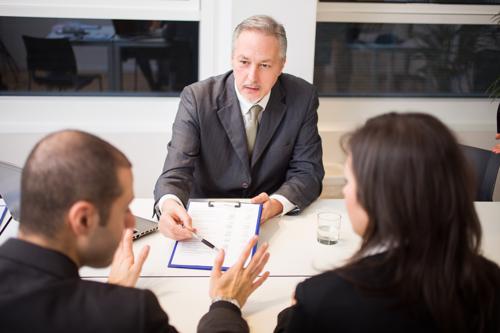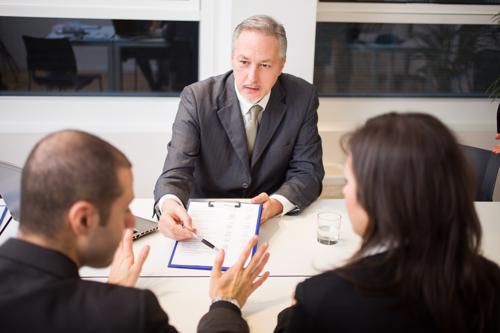 We believe it's best to go through a legal such as the Bethune Law Firm because it will save time and is going to ensure everything is done properly. If you are thinking about going with a proven legal team then reach out to us at 4048757800.
How Much Will a Lawyer Cost?
The legal fees attached to your scarring and disfigurement case are going to play a role in your decision-making.
At this law firm, we understand how important it is to assess these legal fees in advance. Due to this, our setup focuses on a contingency fee that is paid out once the compensation is deposited. This means you are only going to pay from the compensation and nothing more.
The amount you are going to pay our law firm will be based on a predetermined percentage. All of this information is listed during the initial consultation once you book an appointment at 4048757800.
Why Do I Need a Lawyer?
A lawyer's experience in the following comes in handy when filing an injury claim:
Case Preparation/Filing a Lawsuit
Preparing a case takes time and it is going to include a long list of requirements along the way. A trusted scarring and disfigurement lawyer can make all the difference in the world when it comes to seeing tangible results.
This includes collecting evidence, processing relevant data, and making sure the legal claim is legitimate. Everything matters during the judicial process and it is recommended to go with a law firm that knows what to do and when to do it.
Settlement Negotiation
When the other party believes the best course of action is to settle then it is time to have a qualified legal representative by your side. This is going to ensure the negotiations go ahead smoothly and nothing is done to trick you.
This includes how the agreement is penned and what is included in that contract. Just having all of these details in mind will become difficult without appropriate legal expertise.
Trial Preparation & Representation
You will require a professional lawyer that understands how to handle scarring and disfigurement cases in court. There are subtle nuances associated with the legal process that should be managed by someone with the requisite expertise.
Being able to reach out to a qualified legal team when it comes to representation in front of a judge matters. It's going to build a strong case that will lead to the type of verdict you're after. If this is something that interests you, please take the time to ring in at 4048757800 for booking your appointment.
Call Our Macon Scarring and Disfigurement Lawyers Today
Our team at the Bethune Law Firm is proud to offer a selection of legal services primed to assist clients with their disfigurement claim.
We understand how difficult this can be and why it's important to seek legal assistance. If you or someone you love wants to move forward with a comprehensive legal claim then it's best to reach out to our team at the Bethune Law Firm.
It's essential to speak to a professional that's going to have your best interest in mind and is going to put together a case that produces positive results. Call us at 4048757800 to see what your options are and what needs to happen in the coming days.