If you have been hurt due to someone else's careless or reckless actions, you could be able to receive compensation for your medical bills, emotional suffering, and other damages. But you need the help of a skilled Atlanta personal injury lawyer. Bethune Law Firm has obtained millions of dollars in settlements. Our firm handles a variety of cases including car, truck, and motorcycle crashes, pedestrian accidents, medical malpractice, slip-and-fall accidents, wrongful death, workers' compensation, and more.
When Do I Need to Get a Personal Injury Lawyer?
An experienced personal injury lawyer can help get you the compensation you deserve. Whether your injury causes a major inconvenience to you, a painful experience, or a debilitating condition, the best personal injury lawyer can help you get the best compensation for your situation.
It's essential to find an experienced personal injury lawyer in Atlanta who you feel comfortable with and who has a proven track record. Here at Bethune Law Firm, we are dedicated to serving you and have won multiple million-dollar settlements.
You deserve to be compensated for your negligence injury. Keep reading to learn how Bethune Law Firm can help you get the most compensation for your injury that you deserve.
How Much Does It Cost to Hire an Atlanta Personal Injury Lawyer?
Many people are reluctant to enlist the aid of an attorney after they suffer a personal injury because they are concerned about how much it might cost to hire them. Most personal injury lawyers that serve the Georgia area are willing to operate on a contingency basis, which means that you do not have to pay them unless they win the case. They will then charge you a percentage of the award the courts gave you. The percentage is agreed upon in advance.
This pay structure means that you do not have to pay the attorney up front, and it also means that the attorney is incentivized to work harder for you because they make more money if you get a bigger payment.
How Long Will It Take for the Case to Be Settled?
Cases can range from simple claims to hard-fought battles. It is difficult to lay out an exact timeline. No two claims will go the same way. You should put your health first. A good Atlanta personal injury lawyer will tell you to put your health first. It's vital that you get the care that you need for your recovery. Trying to seek a settlement while you are still in recovery could lessen your claim. The lawyer will work with your physician and keep track of your medical costs, though.
After thinking about your expenses and getting your records, the lawyers will review all of the information that they have available to them and categorize all of your expenses and damages. They will use your medical records to describe how your life has been altered as a result of the injury.
Should I Go to Trial or Accept a Settlement?
The insurance company has the option of fighting the case in court or offering a settlement. Sometimes they'll go all the way to court. Often, they will offer a low settlement hoping that you will accept it, and if you want more compensation you will have to go to court. Our team of lawyers will help you to decide whether you should accept a settlement or go to court. They will work with you at each step of the process.
Sometimes, the insurance company will wait until the last moment to offer a settlement, then make an offer hoping to avoid court fees and expenses. Contact us if you are offered a settlement, and we will help you decide whether it is worthwhile to accept it.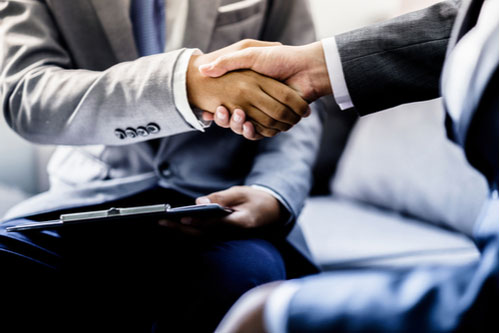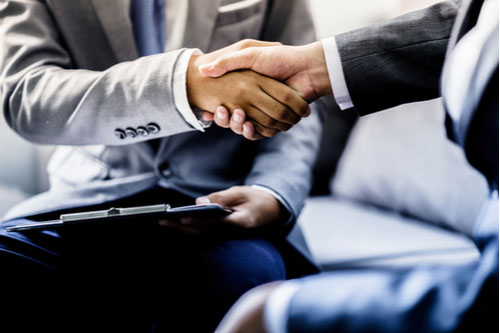 How Can a Personal Injury Lawyer Help My Claim?
The following are all reasons to hire an experienced Atlanta personal injury lawyer.
Case Preparation/Filing a Lawsuit
If you are injured in an accident, it is up to you to start the process of initiating the lawsuit by getting in touch with a lawyer to discuss the case, your injuries, and how to pursue compensation. The lawyer will then conduct a thorough investigation and gather relevant evidence. Finally, the lawyer will file a lawsuit seeking compensation for your injuries/damages.
Settlement Negotiation
Your lawyer and the at-fault party's legal team will try to reach a settlement before ever thinking about taking the case to trial. In a settlement, the at-fault party agrees to pay compensation and you (the plaintiff) agrees to release them from liabilities. If a settlement is reached, the personal injury claim ends there.
Trial Preparation and Representation
If both sides are unable to reach a settlement, a personal injury case will have to go to trial. During the trial, the court determines whether the defendant is liable. If that's the case, the court sets the damages to be awarded. Bethune Law will offer legal representation throughout the trial.
How Is Liability Determined in Personal Injury Cases?
In order to hold a defendant liable in a Georgia personal injury case, you must prove negligence which in turn requires proving four essential elements:
Duty of Care
The first element of negligence that has to be proven in Macon, Georgia personal injury claims is that the defendant in the lawsuit owed you some level of obligation, which is known as duty of care, to keep you safe. It may include anything from operating a vehicle safely or performing the necessary inspections to a truck before driving.
Breach of Duty of Care
The second element of negligence that must be proven in personal injury claims is that there was a breach of that duty of care. Breaching duty of care may include skipping the necessary inspections of the truck you drive and/or not following the traffic laws.
Causation
The third element of negligence that must be proven in Georgia personal injury claims is causation. You must prove that the breach of the duty of care directly caused the accident. For instance, using the example above, it could include running a stoplight and colliding with another truck in an intersection or failure to undertake an inspection that would have revealed that the brakes in your truck were faulty.
Damages
The final element of negligence that you have to prove in Georgia personal injury claims is damage. To prove damage, you must prove that the accident resulted in physical pain or injury, emotional distress, or damage to property.
What Type of Damages Can I Recover?
Victims may be able to collect 3 types of damages in Georgia personal injury lawsuits:
Economic
Economic damages are those tangible losses incurred by a victim following a personal injury. These damages are usually more concrete since they are not only readily documented but also can be more easily calculated. Examples include:
Past, current, and future medical expenses
Lost wages
Utility bills
Property damage
The costs associated with living with an injury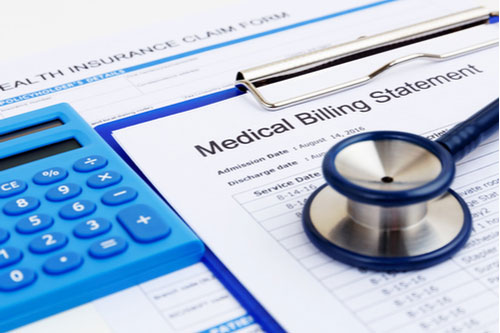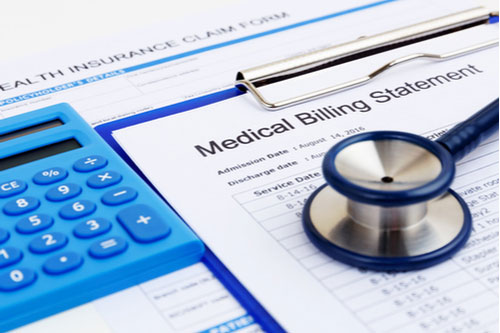 Non-Economic
Non-economic damages include the intangible damages that are more subjective than economic damages. They relate to types of harm that don't come with any form of objective documentation such as receipts. Examples include:
Pain and suffering
Loss of enjoyment of life
Emotional distress
Loss of Companionship
Punitive
Punitive damages are aimed at punishing a defendant for their willful, malicious, or fraudulent actions that caused harm, injury, or damages to another party and to encourage others from engaging in such behavior.
Can I Receive Compensation If I'm Partly Responsible for My Injury?
Georgia is a modified comparative negligence state. Under these rules, a percentage of blame is assigned to each party involved in the accident. One party may hold all the responsibility, but that's not always the case. Parties involved in personal injury claims can share varying degrees of fault.
If you are 50% or more at-fault, you are not entitled to compensation.
What Is the Deadline to File a Personal Injury Claim?
The statute of limitations for personal injury claims in Georgia is 2 years, which means that you are required to file your claim within 2 years starting from the date of the accident. It's best to contact an attorney as soon as possible when the evidence and any witnesses' memories are still fresh.
What Kinds of Cases Does Bethune Law Firm Handle?
The Bethune Law Firm is experienced at representing clients in a wide range of injury and accident cases.
Car Accidents
Georgia car accidents happen every day and impact the victims' lives in many ways. While drivers must always exercise caution, car accidents can happen when least expected on our roads. If you were involved in a wreck, our firm can investigate liability, help you file a claim, negotiate with insurance companies, and fight to ensure you receive the compensation you deserve.
Truck Accidents
Truck accidents often cause serious injuries or death. When an accident occurs, the driver, the trucking company, or both may be held liable for property damage and injuries. Atlanta truck accident lawyer Terrence Bethune is waiting to help you.
Motorcycle Accidents
Motorcycles offer less protection in a crash than cars. As a result, motorcycle riders often pay the price in accidents even though the car driver may be at fault. Our motorcycle accident attorney can help you file a lawsuit for the maximum compensation.
Pedestrian Accidents
Between 1,200 and 1,300 Georgia residents are injured each year in accidents near crosswalks, even though the law gives pedestrians the right of way at crosswalks. A pedestrian injured by a negligent motorist may be able to seek compensation for lost wages, medical bills, and other injuries. Contact our offices for a free consultation.
Uber & Lyft Accidents
While ridesharing may be convenient and growing in popularity, there have been several accidents involving ridesharing vehicles and drivers. If you have been injured in an Uber or Lyft accident, contact Bethune Law Firm as soon as possible.
Bicycle Accidents
Drivers must share the road with bicyclists. A driver who drives dangerously or even takes his eyes off the road for just a few seconds can seriously injure a bicyclist. Our Atlanta bicycle accident attorney is experienced and ready to take on your case.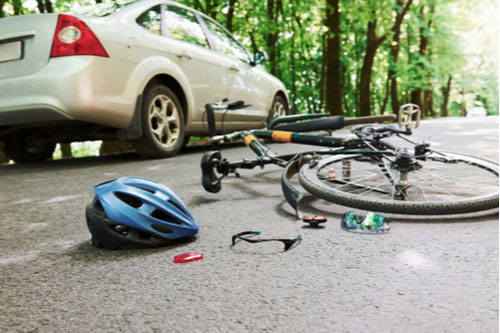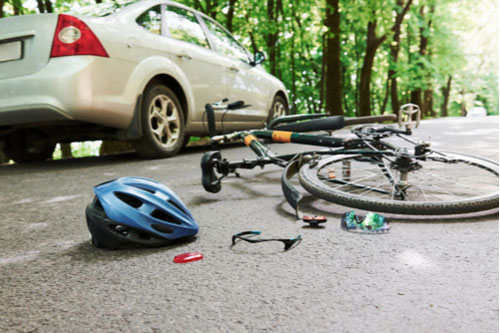 Boat Accidents
A boating accident can turn a beautiful day into a nightmare. If you were hurt in a boating accident, you can rely on Bethune Law Firm for quality legal representation.
Bus Accidents
Bus companies are held to a high legal standard to ensure their passengers' safety. If you have been injured in a bus accident, Bethune Law Firm understands the laws governing public transportation accidents and can help you seek the compensation that you deserve.
Dog Bites
A dog bite can cause serious harm, including nerve damage or disfigurement, and may require expensive medical treatment. Georgia law regarding dog bites is fairly complex, and our skilled dog bite lawyer is equipped to help you understand your position and guide you in deciding how to proceed.
Slip & Fall
Falls caused by a slippery surface or by faulty handrails or stairwells can lead to serious injury. Our Atlanta slip and fall lawyer is always available to help you guide you through the process of a lawsuit.
Premises Liability
People who have been injured on the property of another have a legal right to seek compensation for their injuries if the property owner is at fault. Our premises liability lawyer is prepared to handle cases involving retail stores and restaurants.
Medical Malpractice
The experienced medical malpractice lawyer Terrence Bethune is dedicated to helping Atlanta residents hurt by the wrongdoing or carelessness of negligent medical professionals. If you were injured by a doctor, nurse, or other health care provider, you might be entitled to compensation.
Workers' Compensation
You should not have to worry about how to support your family following a work-related accident. Our workers' compensation lawyer will work to get you the benefits you are rightfully entitled to so that you can focus on getting back to work.
Brain and Head Injuries
Whether sustained in a car accident, motorcycle accident, or a slip and fall, brain and head injuries can have the potential to cause long-term mental and physical difficulties. Bethune Law Firm has helped countless victims of serious injuries collect compensation.
Burn Injuries
Severe burns are extremely painful and often require intensive medical care. Whether caused by a car crash, a workplace accident, or some other event, they can inflict immense physical, financial, and emotional hardship. Victims of burns can seek compensation from the person or entity responsible for their injury. Contact Bethune Law Firm for legal assistance today.
Scarring and Disfigurement
If you suffered from scarring or disfigurement in an incident caused by another person's carelessness, you may be entitled to compensation. The Bethune Law Firm has significant experience helping accident victims in Atlanta.
Spinal Cord Injuries
Spinal cord injuries are most commonly caused by car accidents and falls. Victims may be left permanently paralyzed, and the lifetime cost of such injuries can be steep. Let Bethune Law Firm help you pursue the compensation you need and deserve.
Wrongful Death
Losing a loved one is devastating, and nothing can ever erase the grief. If you lost a loved one due to someone else's negligence or carelessness, our firm's compassionate wrongful death attorney can help you pursue the financial compensation that you and your family need.
Contact Bethune Law Firm Today
Terrence R. Bethune is a Super Lawyers© listed attorney who has been representing injured clients in Atlanta for over 20 years. Call Bethune Law Firm at 4048757800 or fill out our contact form today. There is no charge for an initial consultation, and you pay nothing unless we win your case.
Annual Scholarship