A boating accident can turn a beautiful day into a nightmare. Atlanta boating accident lawyer Terrence R. Bethune has litigated personal injury cases throughout Georgia since 1997 and helps Georgians injured in all kinds of accidents collect compensation. If you were injured in a boat accident, trust your case to The Bethune Law Firm.
Negligent Boaters Are Responsible for Hundreds of Accidents Each Year
In 2012, there were 111 boating accidents in Georgia, according to the U.S. Coast Guard. Alcohol was a contributing factor in more than seven percent of Georgia accidents, and operator inattention played a role in nearly 24 percent of nationwide boat accidents. A person injured in a boat accident caused by the negligence of another person has a legal remedy.
How Is Fault Proven in a Boat Accident Case?
Boaters injured in an accident caused by the negligence of another person can file a lawsuit to seek damages. Georgia requires that the plaintiff of a negligence suit prove:
The defendant owed the injured boater a duty;
The defendant breached the duty; and
The defendant's actions were a proximate cause of the plaintiff's injuries.
The operator of a boat owes a duty to his passengers and other boaters to behave reasonably given the circumstances. A boater who navigates a boat while under the influence of alcohol and or fails to pay attention to the boat's surroundings has breached that duty. If these actions cause an accident that injures another person, the boat operator can be held liable.
There are multiple options for filing a negligence claim for a person injured in a boat accident. If the defendant violated a safety-related statute, the plaintiff may file a negligence per se claim, which mainly requires the plaintiff to prove a violation of the statute and the causation element of negligence. Alternatively, if the boat accident was caused by a defective or dangerous product, the plaintiff may be able to file a product liability claim against the manufacturer of the unsafe product.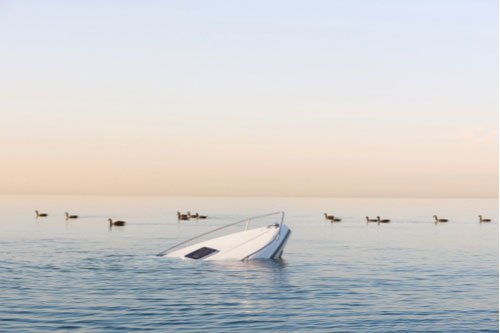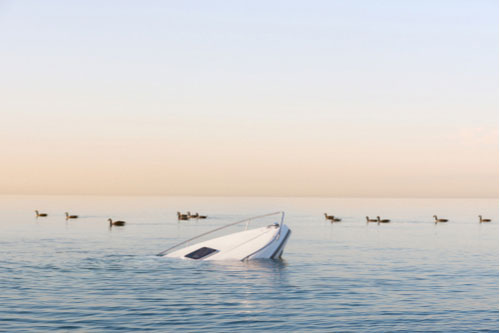 How Soon Should You File a Boat Accident Lawsuit in Georgia?
Most Georgia injury and product liability cases carry a two-year statute of limitations, meaning that a lawsuit must be filed within two years of the injury. Failing to meet this deadline could result in the case being permanently dismissed. In addition, a boating accident victim should contact an attorney as soon as possible after the accident.
What Compensation Can Boating Accident Victims Receive?
A plaintiff who brings a successful lawsuit can collect damages from the defendant. Economic damages will reimburse the plaintiff for the costs of the accident, such as medical bills, lost wages, the cost of repairing or replacing the boat, or other property damage. If the plaintiff experienced harm that can't be calculated financially, such as pain and suffering or emotional distress, they can collect non-economic damages to compensate for this.
Some plaintiffs may be able to collect punitive damages if they can prove that the defendant acted with a conscious disregard for the consequences of his actions. The statutory cap on punitive damages doesn't apply to cases where the consumption of drugs or alcohol played a part.
Get Help From an Atlanta Boating Accident Lawyer
People injured in boating accidents do not need to bear the burden of their injuries alone. Negligent boaters must pay for the consequences of their actions. Atlanta boating accident lawyer Terrence R. Bethune can help you get the compensation you deserve if you have been injured because of someone else's reckless conduct. Call 4048757800 or fill out our online contact form to schedule a free consultation.