In the last decade, cell phone texting has become more commonly used as a form of communication. But once people get behind the wheel of a car, cell phone texting must be limited to ensure safety. Bethune Law Firm is your trusted choice for an Atlanta texting while driving accident lawyer. Car accident attorney Terrence R. Bethune has been litigating car accident cases since 1997. If you have been injured by someone who was texting while driving, The Bethune Law Firm can help you seek compensation for your injuries.
Have you been involved in a serious car accident? Do you believe the accident was caused by distracted driving because the other driver was texting while driving? Well, you need to hire the best Atlanta texting while driving accident lawyer at Bethune Law Firm so you can seek compensation.
Laws Against Texting While Driving In Atlanta, Georgia
Texting or using your phone when driving is referred to as distracted driving. In Georgia, the laws against texting while driving can be summarized as follows.
Any driver on the road should avoid any actions that distract them from the safe operation of their vehicle when they are driving.
Drivers are prohibited from holding or physically supporting wireless or stand-alone electronic devices except earpieces, headphones or devices worn on the wrists for voice communication when driving. You can wear a Bluetooth device and talk on your phone but you are not allowed to hold a smartphone with any part of your body when driving.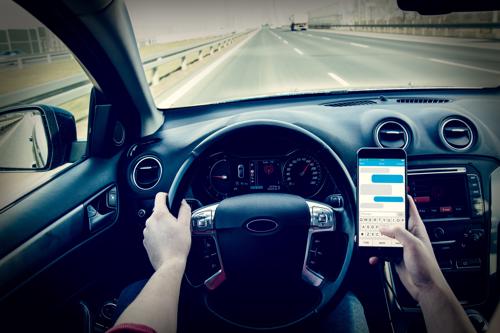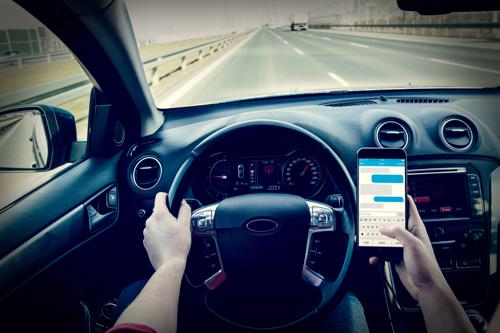 Drivers are prohibited from writing, reading, or sending any texts from a device when driving. These include social media, e-mail, instant messages, or text messages. However, you can use voice-to-text and GPS services for navigation.
Drivers are prohibited from recording, watching, or broadcasting a video or movie on a wireless device or a stand-alone device when driving except watching navigation data.
Finally, there are limits on physical interactions with any device when driving. You are not allowed to press more than one button when terminating or initiating a voice communication. Also, drivers are not allowed to reach for a device if it requires them to leave their driver's seat or take off the seatbelt when driving such as reaching for a phone in the back seat.
Those Injured by a Texting Driver Can File a Negligence Lawsuit
A person injured in a car accident caused by a texting driver can file a negligence lawsuit to seek compensation for her injuries. To prevail in such a suit, Georgia law requires the plaintiff to prove:
The texting driver, the defendant in the case, owed the plaintiff a duty;
The texting driver breached the duty; and
The texting driver's actions were a proximate cause of the plaintiff's injuries.
All Georgia drivers owe a duty to others on the road to drive reasonably. When a driver is distracted by sending or reading text messages while driving, this duty has generally been breached. If an accident occurs because of the driver's lack of attention, the driver will be liable for any injuries he caused.
How Texting Can Affect Your Driving
According to the National Highway Traffic Safety Administration, a driver who is texting while driving is 23 times more likely to be involved in an accident than one who does not. A cell phone is responsible for nearly 25 percent of all car accidents, or about 1.6 million accidents each year in the United States, according to the National Safety Council. Additionally, it has been illegal to text and drives in Georgia since 2010.
Texting while driving is a serious form of distracted driving. Reading or sending a text when driving can take your eyes off the road for 5 seconds which is enough to get in a serious accident. Some risks associated with texting while driving include the following.
You are breaking the law in Georgia if you are texting and driving. As such, you could get heavy penalties if charged.
Your insurance premiums will increase if you get a ticket for texting and driving.
Also, you could end up damaging your car or hurting pedestrians or other drivers on the road.
Avoid texting while driving when you are on the road to avoid these and many more consequences.
How Can You Prove The Other Driver Caused An Accident Because Of Texting?
Every driver on the road has a duty of care to every other user on the road. Engaging in dangerous activity such as texting while driving could result in a serious car accident. If you have been involved in a car accident where the driver was texting while driving, you can prove it in the following ways.
Call the police after an accident and inform them that you believe the other driver was texting while driving. They can issue a traffic citation if they can corroborate this resulting in the incident being recorded in the official police report.
You can use the other driver's phone records to prove that he/she was texting while driving. These will show when a person was using their phone. Even better, the phone company should be able to differentiate when the user was speaking or texting. Keep in mind that the phone company will not release these documents without a court order. So if you hire Bethune Law Firm after such an accident, we should be able to prove the other driver's negligence.
Call us today and get in touch with the best Atlanta texting while driving accident lawyer.
Why Do I Need A Lawyer?
If you are seeking compensation after your accident, we can help you in the following ways.
We can file a lawsuit for your case to make sure there are no errors that might make the compensation claim void.
We will gather the evidence required for the case such as getting a court order to subpoena the other driver's phone records or speaking to witnesses at the scene of the accident.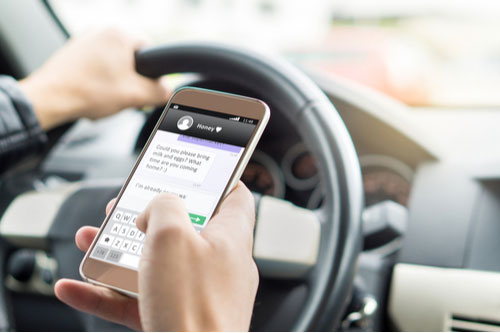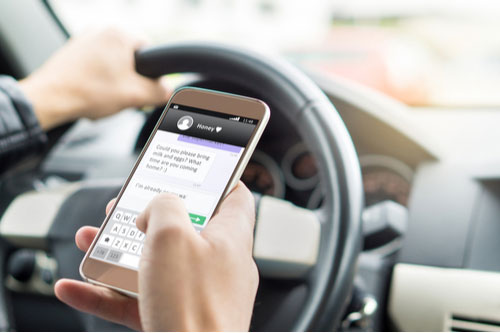 If the other driver's insurance company offers a settlement, we can handle the negotiations on your behalf. We can make sure you receive the settlement you deserve. Finally, if your case ends up in court, we should be able to represent you in front of the judge and jury.
Call us at Bethune Law Firm and one of our exceptional texting while driving accident lawyers in Atlanta will speak to you immediately.
How Much Will A Lawyer Cost?
If you are afraid of hiring an attorney after a car accident because of the legal costs, you should call us. At Bethune Law Firm, we work on a contingency basis. Therefore, we will only get paid if you receive your compensation. We have enough resources to handle the case even if it ends in court. Therefore, we will not ask anything from you until you receive your compensation.
We are dedicated to making sure that you receive your compensation so we will work tirelessly on your case to ensure it. Call us now and get a free initial consultation from one of the top texting while driving accident lawyers in Atlanta at Bethune Law Firm. We are here to help.
What Damages Can Victims Collect?
A plaintiff who wins a negligence lawsuit against a texting driver is entitled to damages. The plaintiff can collect economic compensatory damages to recoup money for her hospital bills, lost wages, and property damage. Additionally, plaintiffs who have experienced emotional distress or pain and suffering as a result of the accident can collect compensation for those injuries as well.
Finally, some plaintiffs may be able to collect punitive damage from defendants whose conduct was especially bad. Ask an experienced lawyer if you have questions about whether you are entitled to punitive damages.
How Long Do I Have To File A Claim In Georgia?
If you want to get compensated for your injuries resulting from a car accident caused by texting while driving in Georgia, you have two years from the date of the accident to file a claim in Georgia. Call Bethune Law Firm immediately after the accident so we can start working on your case.
Contact an Atlanta Texting While Driving Accident Lawyer
Texting while driving is a serious traffic offense. A driver who recklessly chooses to put a text message above the safety of his fellow drivers, passengers, and pedestrians can be held responsible for that choice. If you believe the other driving is driving while distracted, you need to inform the authorities. If you have been injured in such an accident, call a personal injury lawyer for help. Bethune Law Firm has worked on various car accidents where the drivers at fault were texting while driving. We have won numerous settlements over the years and we can help you with your case.