Severe burns are extremely painful and often require intensive medical care. Whether caused by a car crash, a workplace accident, or some other event, they can inflict immense physical, financial, and emotional hardship. Victims of burns can seek compensation from the person or entity that caused their harm. Enlist the services of Atlanta burn injury lawyer Terrence R. Bethune if you were hurt in an accident.
If you or a loved one have suffered burn injuries in Atlanta, Georgia as a result of another person's negligent behavior, you could have grounds to take legal action against that person. But, do not wait too long. In Georgia, you have two years from the date of the incident to bring a burn injury case against the at-fault party. If you fail to do so, you could lose potential compensation. Further, the longer you wait, the more difficult it is to gather important information about a burn injury.
Contact Bethune Law Firm today for a free consultation with a personal injury lawyer.
How Can a Burn Injury Lawyer in Atlanta, GA Help Me?
An experienced Atlanta burn injury lawyer can determine if you have a claim for damages under the Georgia law. Let the experienced burn injury lawyer at Bethune Law Firm help you:
Review your medical records and reports as prepared by your doctors
Gather all the necessary evidence, including police records, fire department reports, and photographs of the scene
Retain electricians and accident investigators to establish the cause of the accident and determine who could be held responsible for your injuries
Work with relevant medical experts to investigate the extent of your injuries and the medical costs associated with future procedures
Common Causes of Burn Injuries
Burn injuries can result from a broad range of negligent behavior or an accident. When the injuries are caused by harmful or negligent behavior or another person or entity, the burn victim deserves compensation for his or her medical treatment, psychological, emotional, and physical damage, and loss of income. There is a broad range of possible causes of burns, such as:
Chemical Burn Injuries
These burn injuries result when caustic chemical compounds, such as base or acid, touch the skin. Chemical burn injuries can be serious, with toxic chemicals burning right down to the bone. Such burn injuries are sometimes the result of assault or an accident.
What's more, workplaces, such as manufacturing plants, where there are large quantities of caustic chemicals, are common sites for chemical burns. If a worker fails to take the necessary safety precautions or no safety precautions are made available, business owners could be held liable for a worker's injuries.
Burn Injuries From Car Accidents
Severe car crashes can result in burns, due to the presence of gas and other highly flammable objects. Explosions and fires can lead to a deadly accident. If the car accident was the fault of a drunk, distracted, or negligent driver, victims might be able to seek compensation.
Scalding
Scalding is the result of hot liquid coming into contact with the skin. Some of the most common scalding incidents happen when hot liquid makes contact with the skin, such as spilling a hot drink or making a bath or shower too hot.
Electrical Burns
Electrical burns are usually caused by an uncontrolled short circuit or an electric shock, and they can do a great deal of internal damage, including cardiac arrest.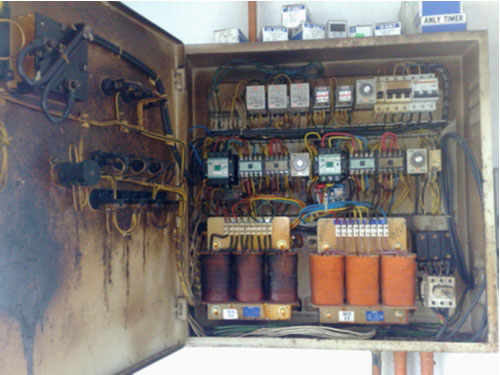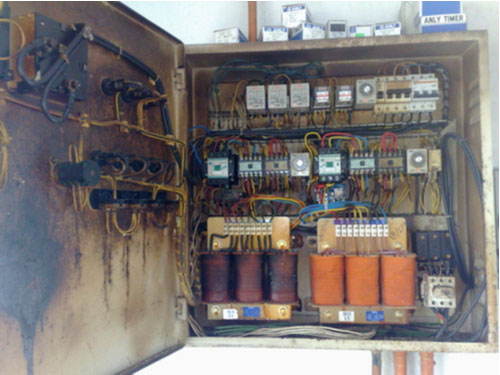 Compensation for Burns in Atlanta, Georgia
In some instances, an Atlanta burn injury lawyer can secure a settlement before a lawsuit goes to trial. Too often, insurance companies in our state attempt to offer low settlements that do not completely and fairly compensate a victim for all the damage and pain he or she has endured as a result of burns.
An attorney might negotiate with the at-fault party's insurance company on your behalf to help you secure proper compensation. However, if the settlement negotiations do not result in a fair offer, a lawyer has the ability to take the case to court.
An experienced burn injury lawyer will try to obtain compensation for the below kinds of damages:
Non-Economic Damages
Often in burn injury lawsuits, victims receive financial damages for their suffering and pain. Such damages are aimed at compensating the victim for the physical pain and mental anguish caused by the incident. The victim may also be awarded damages for any disfigurement he or she suffered due to the burn injury.
Economic Damages
In Georgia, the law allows burn victims to receive monetary compensation for all the medical expenses that they have incurred as a result of their accident. Economic damages usually include compensation for rehabilitation expenses and future medical costs that are necessary for the victim's recovery.
If you have been forced to miss work due to your injuries, you may be able to seek compensation for the money you could have earned if you were not injured. If you are no longer able to perform the core functions of your job, you may further be able to seek damages for diminished earning capacity.
Punitive Damages
If your burn injuries are the result of someone else's reckless conduct, the court could award punitive damages to you. These damages are aimed at punishing the negligent person and demonstrating that other people should refrain from engaging in such a manner. Punitive damages are not capped if an individual held liable was acting under the influence of drugs or alcohol.
What Type of Lawsuit Can a Burn Victim File?
Depending on the circumstances of how they were harmed, burn victims may have the right to take legal action. For example, people injured on someone else's property might consider bringing a premises liability lawsuit against a negligent property owner. Alternately, consumers burned by a defective device may have a product liability claim.
If you were burned in a workplace accident, you may be able to file a claim through Georgia's workers' compensation insurance program. Under the system, employees might recover financial benefits for their workplace injuries no matter if the accident was the fault of the employee or the employer. If a third party was responsible, such as a manufacturer of a defective product or a sub-contractor, an experienced burn injury lawyer might be able to seek damages against that third party via a lawsuit.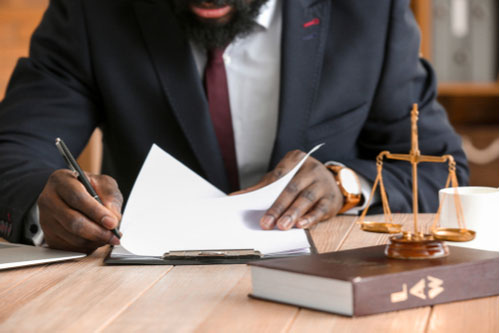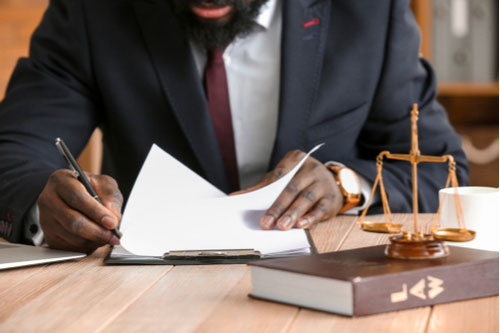 Victims of a car or truck accident can hold careless drivers who harmed them responsible by filing a negligence lawsuit. This requires proof that the defendant owed the injured person a duty of reasonable care and breached that obligation. A victim also must draw a causal connection from the breach to the accident in which he or she was hurt.
Proving Liability for a Burn Injury
To win a burn injury case based on negligence, your attorney must prove four elements.
Duty of Care
The duty that a defendant may owe to a victim depends on their relationship. In most cases, it is defined as taking reasonable care, or sufficient precautions to avoid needless risks of harm to others who could be affected by one's conduct.
Breach of Duty of Care
If the defendant did something that fell short of that standard, he or she may be deemed to have breached the duty of care. Examples in the context of highway collisions could be failing to yield the right of way or driving distracted while eating, grooming, or using a phone.
Causation
To satisfy the causation requirement, the defendant must have been the cause in fact and the proximate cause of the victim's injuries.
Damages
Quantifiable damages must have arisen from his or her injuries.
There are two types of compensation that can be sought. Economic damages are designed to reimburse the victim for injuries that are easily quantified. They may range from past and future medical expenses to missed wages and lost future income as well as property damage.
Burn victims also may be able to seek a significant amount of noneconomic damages, which compensate for more subjective forms of harm. These include pain and suffering as well as disfigurement and emotional distress.
Discuss Your Case With an Atlanta Burn Injury Lawyer
Burn victims often have a long road to recovery, and their lives may never be completely the same. If you were severely harmed because of someone else's carelessness or wrongdoing, you deserve to be compensated for your injuries. The experienced burn injury lawyer at Bethune Law Firm can help you hold negligent people or entities in the Atlanta area accountable for their actions. To schedule a free case evaluation, call 4048757800 or fill out our contact form.
We understand that recovering from burns can take a long time, and your life may be permanently altered as a result of your accident. If you have been severely hurt due to somebody else's negligence or poor behavior, you have the right to seek fair compensation for your injuries and pain and suffering.
Contact Bethune Law Firm to schedule a free case evaluation with an experienced burn injury lawyer in Atlanta, GA. Terrence R. Bethune will fight to ensure that the people responsible for your burn injuries are held accountable for the incident.