A car accident is categorized as a hit and run if, after a collision with another vehicle, property, or human being, the driver leaves the scene of the accident without providing their name, license number, or any other contact information as required by law. Have you been involved in a hit and run accident in Georgia? Are you wondering about the next steps to trace the driver of the hit and run or get compensation for your accident? Well, you need to talk to the Atlanta hit and run lawyers at Bethune Law Firm. Call us now and get in touch with one of a personal injury attorney for a free initial consultation.
Why Would A Driver Leave The Scene Of An Accident?
A person who leaves the scene of an accident has violated O.C.G.A. § 40-6-270. The statute requires that someone involved in a collision with another driver must stop to exchange certain information if either bodily injury or property damage resulted. An individual who leaves the scene of an accident that caused serious injury or death has committed a felony. If nobody has been seriously harmed, it is a misdemeanor. Nonetheless, drivers leave the scene of an accident for reasons like:
Fear
Some drivers leave the scene of the accident if they are afraid for their safety. If they feel threatened by the other drivers or a mob, they might leave the scene of the accident because they are afraid for their life. On the other hand, they could be afraid of being caught. Most drivers are afraid of a prison sentence or conviction so they flee the scene of the accident.
Miscommunication
Poor communication between the drivers involved in the accident might force one driver to leave the scene of the accident. For instance, a driver might forget to share their insurance information thereby making it a hit and run case.
Confusion
A driver might be confused and end up leaving the scene of the accident. For instance, a driver who was driving under the influence of alcohol or drugs might not remember to stay. The same goes for driving suffering from cognitive issues such as dementia.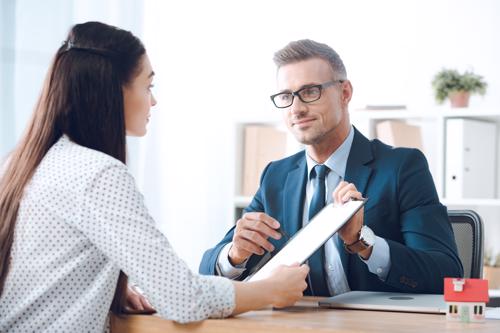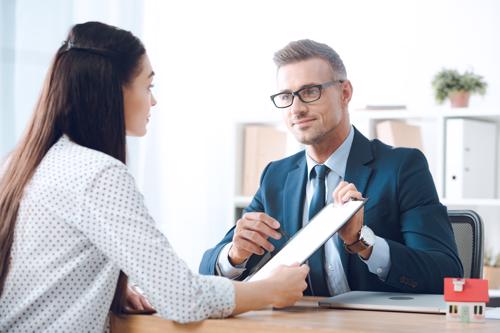 Note that, a driver leaving the scene of an accident in Atlanta instantly looks guilty of the car accident, regardless of whether or not they are at fault. The consequences of a hit and run are severe so it's always a good idea to stay after a car accident. If you are the victim of a hit and run accident, call Bethune Law Firm and let our experienced attorneys help.
What Should You Do If The Other Driver Leaves The Scene Of A Car Accident?
If a driver hits you and leaves the scene of the accident, you should take these steps:
Stay At The Scene And Call The Police
Don't chase after the other driver or risk trying to detain them or catching up with them. It might be dangerous and unpredictable. Eventually, the situation will become more difficult. Rather, you need to call the police immediately since they can play a huge role in locating the other driver. Once they are aware of the accident, they should start tracking down the other driver.
Document The Scene Of The Accident
Be prepared to provide the police with as much information as possible after the accident. Therefore, document the scene by taking photos, videos and notes. You can describe what the other vehicle looked like if you are not able to provide the license number. Give as much useful information as possible to make it easier for the police to locate the other vehicle.
Talk To The Witnesses
Next, you can talk to the witnesses of the accident to find out what information they can share about the accident. You can ask them to talk to the police. They might have captured some details about the other driver that you missed. Ask for their names and contact information too.
Call A Hit And Run Accident Lawyer
Next, you need to call a hit and run accident lawyer in Atlanta.
Bethune Law Firm is here to help with any hit and run accident claims. We have the experience and knowledge to handle your case without any hassles. Feel free to call us now and consult with our legal professionals.
What Damages Can Victims Get From A Hit And Run Accident Claim In Atlanta, Georgia?
After a hit and run accident, you might be forced to pay for your medical expenses out of your own pocket. However, we can help you recoup some compensation. Some of the damages we can help you recover for a hit and run accident claim in Atlanta include the following.
Costs to replace or repair your vehicle.
Lost wages/salary from missing work due to your injuries.
Property damage
Medical expenses
Funeral expenses or any other costs because of wrongful death after the hit and run.
How Long Do I Have To File A Claim For A Hit And Run Accident In Atlanta, Georgia?
If you have been injured in a hit and run, you need to file your case immediately in Atlanta, GA. You have 2 years from the date of the accident to file a claim. If it involves a government entity, you need to file the claim sooner. Don't wait for the time to expire if you have been involved in a hit and run because it will be harder to file a claim. Call an attorney immediately. At Bethune Law Firm, we are ready to handle your hit and run accident claim as soon as you contact us. Call us now and get in touch with our top attorneys.
Proving Negligence in a Georgia Hit and Run Accident
The Georgia hit and run statute is a criminal law, so it does not give rise to an independent cause of action. However, victims of these accidents are not without legal options. They can file a negligence claim and potentially collect compensation from the other driver by proving:
The defendant driver owed a duty of care to the victim;
The driver breached his or her duty of care;
The victim was hurt because of the defendant's careless or reckless actions; and
Actual damages resulted from the accident.
Every Georgia motorist has a duty to avoid unreasonable behavior that can injure other people. A breach of this obligation may occur when an individual engages makes careless, unsafe decisions, such as texting while driving, getting behind the wheel while drunk or drugged, or driving over the speed limit.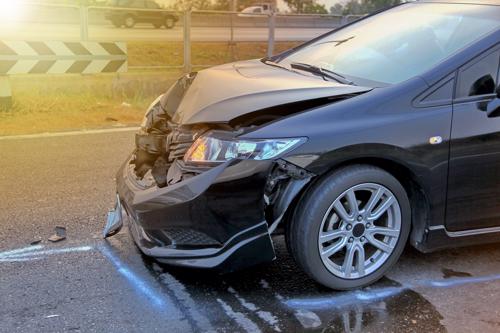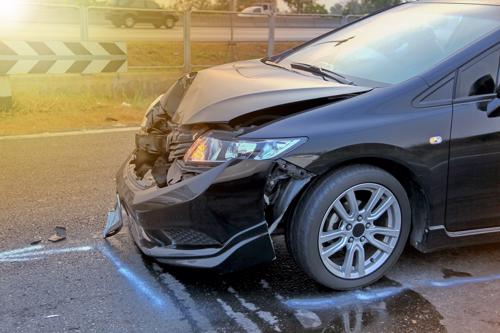 To be held liable, the defendant must be both the cause in fact and the proximate cause of the victim's injuries. This means that the accident would not have occurred but for the defendant's actions, and also that the victim's harm was a natural and probable consequence of the breach.
The defendant's act of carelessness and the link connecting it to the victim's injuries likely do not consist of leaving the scene of the accident. A driver's careless behavior prior to a crash is usually the root of a negligence claim, since what happened after the accident probably cannot be considered its cause. However, there may be exceptions to this general pattern. A knowledgeable attorney can investigate the details of your case.
Even if you were the victim of an anonymous hit and run accident, you may still be able to seek compensation. You can likely file a claim with your own insurer to collect money to reimburse your medical bills, lost wages, and other costs. The help of an experienced lawyer can increase the chances that you receive full and fair compensation from your insurance company.
Why Do I Need A Lawyer?
When you hire Bethune Law Firm for Atlanta hit and run accidents, we can help out in the following ways.
We can review the witness accounts, surveillance footage, and accident reports to be able to understand the circumstances surrounding the accident.
Next, we can file a claim on your behalf and help you through the tough legal processes.
If the insurance company offers a settlement, we should be able to negotiate a fair amount on your behalf.
If your case ends up in court, we can represent you before the judge.
Call us now and let us help out with your compensation claim after a hit and run accident in Atlanta!
File Your Claim With Our Atlanta Hit and Run Lawyer
Hit and run accidents can be overwhelming and often confusing. With the help of our attorneys at Bethune Law Firm, you should be able to get the compensation you deserve to handle your medical expenses and other costs. Call us now and get a free initial consultation with the best car accident lawyers in Atlanta.