Ridesharing is a fairly new mode of transportation that has shown dramatic growth in recent years. Uber and Lyft are two of the fastest-growing companies in this segment. This growth is driven by some key factors including the convenience offered by the ridesharing model, affordability compared to other methods of transportation, and ease of access and use for passengers.
Keep in mind that while ridesharing may be gaining momentum very fast, there have been several accidents involving ridesharing vehicles and drivers. If you live in Georgia and have been injured in an incident that involved a rideshare service, call an Atlanta Uber and Lyft accident lawyer as soon as possible. Schedule your free consultation with a personal injury lawyer today at 4048757800.
How Does Ridesharing Work in Atlanta, Georgia?
Ridesharing companies work on a very simple business model. Independent contractors (i.e., drivers) sign up with Uber or Lyft so that they can use their personal vehicles to offer ridesharing services to passengers. If approved, Uber provides these drivers software that would enable them to connect with passengers. In other words, the drivers will use the User-provided software to find riders. Riders will connect with drivers through an Uber app which they will install on their mobile devices. Once both parties are connected, the rider will request a ride and will provide their pick-up location and their drop-off point.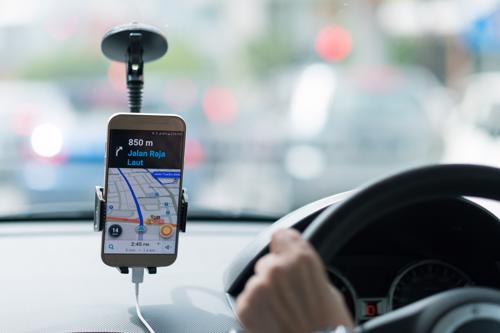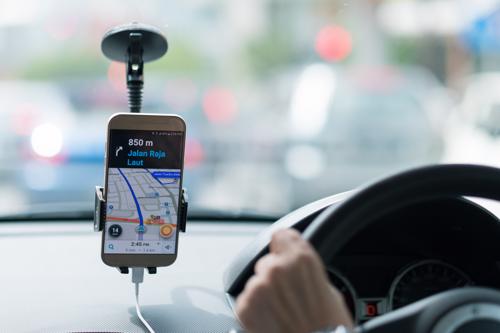 The Uber driver will confirm the ride and will pick the passenger up from the specified location and drop them at their intended destination. Payments will be made online and there will no exchange of money between the driver and the passenger. The system is fairly simple to use and is very convenient for potential passengers. However, accidents can occur and if this has happened to you, you should contact a Lyft accident attorney as soon as you can.
Potential Issues with Ridesharing Companies
It is a fact that with the arrival of companies like Uber and Lyft, many people have found a convenient and affordable way to travel. However, there are some inherent weaknesses in the ridesharing business model that makes these vehicles more prone to accidents and their passengers more at risk of being hurt or injured. Some of these issues include:
Lack of Driver Training
There has been quite a controversy regarding the poor driving screening process used by companies like Lyft and Uber. As mentioned above, anybody can become an Uber driver as long as they have a driver's license and a vehicle that is good enough to be on the road. There is no driver skill test conducted by Uber or Lyft to determine if that particular driver would be a good fit and would be a proper candidate to provide ridesharing services to the general public.
Who is to say that the driver has a criminal record? Or has a habit of drinking and driving? There are many risks involved here – risks that could end up injuring the Uber rider. If you were injured in an Uber-related accident, you need to speak to an Uber and Lyft accident lawyer immediately.
No Proper Regulation
Uber has already made it abundantly clear that they don't operate as a taxi company and should thus not be regulated by the same rules and principles. That is why ridesharing companies were given a new classification and soon came to be known as Transportation Network Companies (TNC). Unfortunately for passengers, TNC's are not as strictly regulated as taxi companies, and this lack of regulation makes them vulnerable to negligence and reckless behavior.
There is a need to improve the regulation of companies like Uber and Lyft and to closely monitor how they operate and how they provide services to the general public. If you want to find out more information about how to get compensation after being involved in an Uber-related accident, you should call a Lyft accident lawyer.
Unclear Insurance Policy
Uber has a comprehensive insurance policy in Georgia for $1.5 million. In theory, this insurance policy is designed to cover any damages that could arise because of an accident. Uber drivers are also required to carry their own insurance policy. Now when you evaluate the insurance policies of both the company and their drivers, it appears that everything is all properly implemented. However, in reality, there are many loopholes with this insurance policy set-up.
First, there is no check as to whether the driver has insurance. It is entirely possible that the driver is uninsured or underinsured. Second, even though Uber has an insurance policy, there is no guarantee that Uber's insurance company will pay up. Insurance companies are known to be difficult when it comes to making payments.
They always try to find reasons to deny a claim or to use some form of excuse to blame someone else or another insurance company. Who is to say that if there is an accident that involves an Uber driver and if the injured party files a claim, Uber can turn around and say that the driver is an independent contractor and is on his own?
Theoretically, Uber is required to pay if the Uber driver is on duty and is in the process of picking a rider or dropping them off. If an accident occurs at this point, it will be Uber's insurance company that will be held liable. But will they approve a claim easily? No. That is why you must speak to an Uber accident lawyer before you decide to take any legal action against Uber or the driver.
Driver's Lack of Proper Insurance
In cases when Uber refuses to take responsibility or when an accident occurs while the Uber driver is off duty, it will be the driver's insurance company that will be responsible for paying damages to anybody who has sustained bodily injury or property damage. Again, this all seems prim and proper in theory, but in reality, there can be situations where the Uber driver has no insurance at all. Or it may turn out that the Lyft driver is underinsured.
There is also the matter of personal insurance policy vs. commercial insurance policy. After all, these drivers are providing a service, and they are generating an income while doing so. This makes their vehicle a commercial one, and this means that they would need a commercial auto insurance policy. When an accident occurs, and the accident victim files a claim, the driver's insurance company may deny the claim by saying that the driver only has a personal insurance policy. Ridesharing services are not covered. Talk to an Uber accident lawyer if you are facing such a situation.
How Can An Attorney Help A Rideshare Accident Claim?
It is evident that dealing with Uber, Uber drivers and their insurance companies can be a major hassle. The last thing accident victims need is to deal with these problems. That is why you need the services of the Bethune Law Firm. We are a law firm in Atlanta, and we have worked with many Georgians and have successfully helped them collect compensation for their injuries.
Our Uber accident lawyer realizes that the injuries that you may have sustained could have a significant impact on your life. You may have huge medical bills to deal with. Your job may be at risk because your injuries do not allow you to go back to work. Your personal life may be shaky if your injuries result in long-term disability. All these factors matter.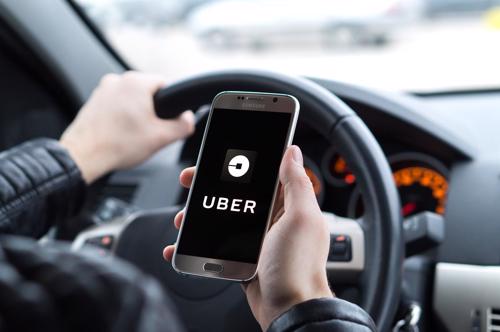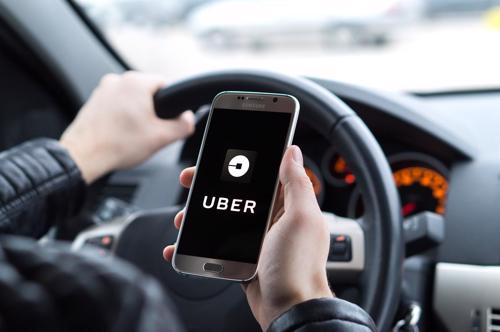 When you work with our car accident attorney, you will soon realize that unlike insurance companies, our Lyft accident lawyer is on your side. They will work day and night to ensure they prepare a strong defense on your behalf so that whoever they have to deal with – whether it's Uber's insurance company or the driver's insurance company – the result is positive for you.
We know that you need compensation to deal with the financial challenges that are a common consequence of a car accident. We also realize that this is not the time when you have to worry about making ends meet. Your priority needs to be your physical recovery and the well-being of your family. An Uber accident lawyer has the priority to get you the compensation that you are entitled to for your injuries.
Contact An Atlanta Uber and Lyft Accident Lawyer
Call today to schedule an appointment with our Uber accident lawyer 4048757800. Keep in mind that even if Uber and the Uber driver make things difficult for you, we are on your side. We will continue to work hard to ensure you get justice. Our Uber accident lawyer will make sure that your argument is taken seriously and that you receive some form of financial compensation that will help you pay off your bills and get back on your feet. Talk to an auto accident lawyer in Atlanta today. Our first consultation is completely free, and we will make sure you get the legal representation that is required in such a situation.