Patients put their trust in the doctors caring for them. When physicians violate this trust, it can leave people injured and looking for answers. The experienced Atlanta medical malpractice lawyer Terrence R. Bethune is dedicated to those hurt by the wrongdoing or carelessness of negligent medical professionals. If you were injured by a doctor, nurse, or other health care provider, you might be entitled to compensation. Contact Bethune Law Firm today for your free consultation with a personal injury lawyer.
How Do You Prove Liability for Medical Malpractice?
A patient injured by a negligent medical professional can file a malpractice lawsuit in state court. To prevail and collect damages from liable defendants, the victim must prove several elements:
The doctor or medical professional owed him or her a duty of care;
The defendant breached the duty;
The doctor's behavior caused an injury; and
Quantifiable damages occurred as a result.
These elements might seem familiar since they are similar to those required to prove an ordinary negligence case, such a car accident. The primary difference is that medical malpractice defendants owe their patients a different duty than, for example, the average driver owes the people in his or her vicinity.
Duty of Care & Breach of Duty
According to O.C.G.A. § 51-1-27, doctors and other medical practitioners must exercise reasonable care when treating patients. Georgia courts have interpreted this statute to mean that a doctor must use commonly accepted standards of care as determined by physicians in a similar specialty and good standing treating patients under similar circumstances.
This is generally a higher standard of care than required by standard negligence lawsuits, which require the defendant to have acted only reasonably.
Causation
The analysis for causation is the same as other negligence-based causes of action, such as truck accidents. The defendant's behavior must have been both the factual cause and the legal cause of the victim's injuries. This means that without the defendant's behavior, the plaintiff would have avoided harm.
It also requires that the victim's injuries were a foreseeable consequence of the doctor's actions. If both of these tests are met, there is an adequate causal connection, and the defendant is likely liable.
Damages
Damages available to an injured party in a medical malpractice case may include reimbursement for past and future lost wages, further medical expenses, and other direct costs associated with the defendant's negligence. The victim of medical malpractice may also seek compensation for physical pain and suffering, disfigurement, and other non-pecuniary injuries.
What Exactly Is Negligence Concerning a Medical Malpractice Case?
Doctors are compelled to perform their medical procedures and treatments with a degree of professionalism and skill, which is referred to as a standard of care. Some examples of medical malpractice include:
An unreasonable postponement in treating a patient's diagnosed condition
Injury due to improper hospital care
The failure to provide the appropriate treatment for a medical condition
Error during surgery
The failure to diagnose or misdiagnosis of a medical condition or disease
Often, a successful malpractice lawsuit depends on expert medical witnesses who can detail the expected standard of care under the patient's circumstances, and pinpoint how the health care provider's conduct fell below the necessary standard of care. In Atlanta, Georgia, most complaints in this regard must be accompanied by an affidavit from a medical expert that lays out the facts that justify a medical malpractice claim.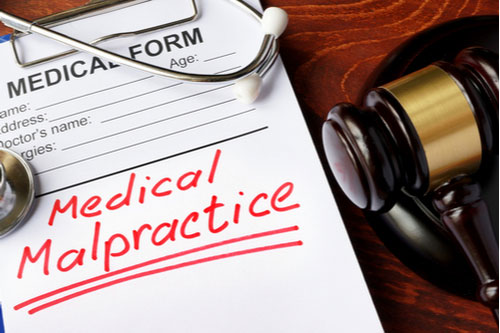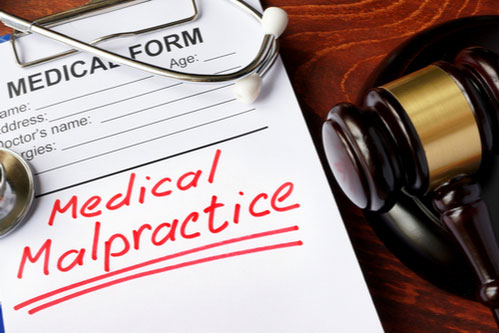 How Long Do I Have to File a Medical Malpractice Case in Georgia?
Lawsuits regarding medical malpractice in Atlanta, Georgia, must be brought within two years of the date of the incident. If a victim did not discover the injury during that two-year period, the statute of limitations might be extended to account for the time it would reasonably take to discover the injury.
But, in instances where a health care provider has left a foreign object in a person's body, there is just one year from the date of discovery to bring a lawsuit. Take note that a medical malpractice suit may not be brought more than five years after the incident.
Do I Have a Wrongful Death Case if Someone Died Due to Medical Malpractice?
In such instances, the surviving spouse has the right to pursue the lawsuit, but if there is no spouse, the right falls on the children, the victim's parents, or the executor of the person's estate. The statute of limitations for a wrongful death lawsuit due to medical negligence is also two years.
What Damages Are Awarded in a Medical Malpractice Lawsuit?
In medical malpractice lawsuits, there are usually several different kinds of damages available to injured or wronged patients.
Economic Damages
Economic or compensatory damages aim to compensate the patient for financial losses, including lost wages and medical expenses. There is no cap on the amount of economic damages a patient may recover in Atlanta, Georgia.
Non-Economic Damages
Non-economic damages tend to be more subjective as they are aimed at compensating a patient for their scarring, pain, and suffering, loss of enjoyment of life, and any disfigurement incurred by the patient. It used to be that Georgia imposed an upper limit of $35,000 on the amount of non-economic damages that could be awarded in a medical malpractice suit, but the Georgia Supreme Court ruled the law unconstitutional in 2010.
Punitive Damages
Punitive damages are designed to punish the medical professional whose negligent actions result in the patient's injury. In our state, punitive damages are permitted, but only in instances where there is both clear and convincing evidence that shows that the medical professional's behavior included fraud, malice, or deliberate wrongdoing when treating a patient. In such cases, the punitive damages are limited to an amount of $250,000 and can be challenging to prove to a court of law.
Who Can Be Held Liable for Medical Malpractice in Atlanta, Georgia?
While the negligent medical professional is the most likely defendant in such a lawsuit, the patient may also be held liable for the hospital where the professional is employed. Under the respondeat superior doctrine, an employer can be held responsible for the wrongful acts of its employee acting within the scope of his or her employment.
Furthermore, a hospital may be sued independently for corporate negligence, for instance, if the facility failed to keep up the necessary sanitary conditions, or improperly discharged a patient.
There are some medical malpractice cases that also involve a product liability lawsuit against a pharmaceutical business that may have created a medication with dangerous side effects that the patient did not know about.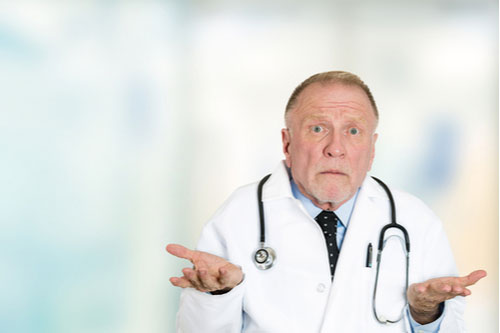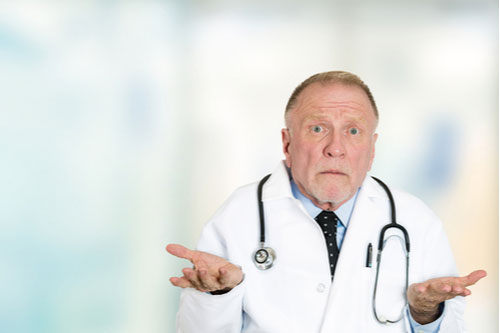 What Is Informed Consent?
Another kind of lawsuit aimed at medical professionals can be brought when a doctor fails to obtain the necessary informed consent from the patient before he or she undergoes treatment.
Before treatment can be performed, a doctor is obliged to tell a patient about the potential risks, benefits, and any relevant alternatives involved in the treatment or procedure. Further, physicians are obligated to acquire the patient's consent to proceed with the treatment. Typically, there are three components to informed consent, which are:
A release or voluntary waiver as executed by the patient
Acknowledgment and understanding of the disclosure by the patient
Disclosure informing the patient of all alternatives, benefits, and risks of the treatment
If any of the above components are discovered to be missing, the medical professional may be held liable under a battery theory for nonconsensual and intentional offensive contact.
How Can a Medical Malpractice Lawyer Help Me?
Filing a claim against medical professionals usually means having to go up against an experienced team of attorneys. Usually, these are insurance attorneys who have experience in defending their clients. It can be daunting for individuals to file a claim for malpractice without the help of a medical malpractice lawyer.
The state of Georgia requires a relatively high burden of proof for such claims, and meeting the burden often necessitates that expert witnesses be hired and that depositions and interrogatories are conducted, which is an expensive and lengthy process. If the victim fails to meet the burden of proof, the claim may be dismissed, and the patient will lose their compensation.
Discuss Your Case With an Experienced Atlanta Medical Malpractice Lawyer
Negligent doctors must pay the price for their actions. Medical professionals who deviate from the accepted standard without reason can be held liable for the patients they harm. Bethune Law Firm can help you if you were hurt by a negligent health care provider in the Atlanta region. To see if you have a medical malpractice case, call our law office at 4048757800 or fill out our contact form.
If you are a loved one who has been wronged by a medical professional, the negligent doctors must be held responsible for their actions and for deviating from the accepted standard of care. If you are injured by an irresponsible health care provider, book a consultation with an experienced Atlanta medical malpractice lawyer at the Bethune Law Firm today to discuss your case.