A driver who fails to yield at a crosswalk can severely injure or kill an unsuspecting person. Georgia law clearly gives pedestrians the right of way in these places. If you were hurt in a crosswalk collision near Atlanta, knowledgeable personal injury attorney Terrence R. Bethune can help. A pedestrian injured by a negligent motorist may be able to seek compensation for lost wages, medical bills, and other injuries. Call 4048757800 today for your free consultation.
Pedestrian Safety Law and Accident Statistics in Georgia
As codified in O.C.G.A. § 40-6-91, pedestrians in Georgia crosswalks have the right of way over vehicles. When a driver reaches an occupied crosswalk, he or she must stop and allow any people in its vicinity to cross. In addition, motorists behind a vehicle yielding to pedestrians may not attempt to pass or otherwise go around the stopped car.
Despite this law, between 1,200 and 1,300 Georgia residents are injured each year in accidents near crosswalks. Someone hurt by a motorist who failed to yield may choose to file a negligence lawsuit to pursue compensation.
According to the CDC, 5,977 pedestrians were killed in traffic crashes in 2017 and an estimated 137,000 pedestrians had to go to the emergency room. Alcohol played a role in nearly half of all fatal pedestrian crashes.
How Fault is Determined in Pedestrian Accidents
To hold the at-fault driver liable, an Atlanta pedestrian accident lawyer needs to prove four elements of negligence.
Duty of Care
All drivers owe a duty of reasonable care to people around them whom their actions could affect. This includes follows traffic laws and yielding to pedestrians at crosswalks.
Breach of Duty of Care
If a driver acts in an unreasonable way that poses an unnecessary hazard to others, it may be considered a breach of this duty. A possible example of a breach is failing to yield to pedestrians at a crosswalk since ordinary, prudent drivers are expected to obey traffic rules and other laws.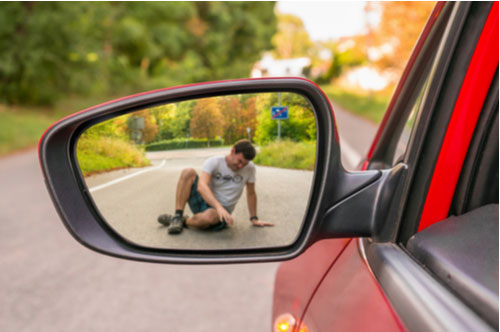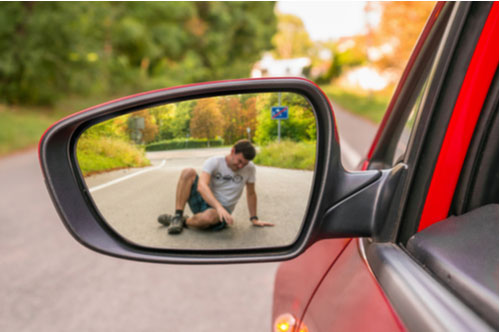 Causation
To prove causation, the defendant's actions must be a factual cause and a legal cause of the victim's injuries. Proving factual cause means establishing that the accident would not have happened if the driver had not been careless. If the injuries were a natural and probable consequence of the defendant's conduct, he or she likely is a proximate cause as well.
Damages
The victim further must show that he or she sustained damages as a result of the collision for which he or she can be compensated. The compensation is designed to account for the victim's medical bills, lost wages, property damage, and other out-of-pocket costs that resulted from the accident. Other forms of damages can compensate the injured person for pain and suffering, emotional distress, and other more subjective forms of harm.
Proving all four of these elements may allow the injured person to receive reimbursement for his or her harm from any defendant found liable.
Pedestrian accident victims may also consider filing other claims. Negligence per se is a cause of action that is often useful when a defendant has broken a law meant to protect the safety of others. For instance, if a driver was cited for violating the crosswalk right-of-way statute, he or she may be liable under negligence per se if the victim can prove causation and damages.
Seek Advice from an Atlanta Pedestrian Accident Lawyer
Many pedestrians may not realize that if they are injured in a crosswalk accident, they may be able to recover damages for their harm from the driver who was responsible. Dedicated car crash lawyer Terrence R. Bethune can help you if you were hurt near an Atlanta intersection. After an investigation of the facts of your case, he can assess whether you may be able to hold a driver accountable for his or her negligence. To see if Mr. Bethune can help you, call 4048757800 or fill out our contact form.