Motorcyclists are especially vulnerable in traffic accidents. Even a fully geared rider can sustain serious injuries. Atlanta motorcycle accident lawyer Terrence R. Bethune has been litigating personal injury cases involving motorcycle accidents since 1997. If you're a motorcyclist and have suffered harm due to the careless actions of others on the road, we can help you seek compensation for your injuries and start to put your life back together.
Motorcycle Accidents Are on the Rise
With great weather and beautiful scenery, Georgia is a popular state for motorcyclists. Unfortunately, this means that motorcycle accidents are fairly common. In recent years, motorcycle accidents in Fulton County have been trending upward toward 500 each year. Because a rider is particularly at risk for injury in an accident, motorcycle crashes can result in large medical bills and other costs. Motorcyclists who have been injured because of the negligence of another person can potentially collect damages to compensate them for their injuries.
What Should I Do After a Motorbike Crash?
If you have been injured in a motorcycle accident, the first thing to do will be to seek medical attention and call the police.
Only make statements to the police and then only give the facts as you know them nothing more. Do not say or do anything that could make you seem at fault – this includes online communications. Collect the contact information from any eyewitnesses in the vicinity who may have seen the accident. You will find that it's far easier for you to obtain this useful information than it will be for the police.
Use the camera you have on hand to begin taking pictures of everything important at the scene. This includes damages to the vehicles involved and all other visible evidence. Look for gouge marks on the pavement, tire marks, and other debris. Begin to take a photo journal of your visible injuries until they have completely healed.
Notify your insurance company of the accident but don't discuss the accident until you have had a chance to speak with one of our qualified motorcycle accident lawyers.
Should I See A Doctor Even Though I Was Not Injured During a Motorcycle Accident?
No matter the perceived extent of your physical injuries, it is always a good idea to have yourself fully examined by a doctor if you have been involved in a motorcycle accident. In moments of extreme danger, the body releases adrenaline that can override your capacity to fully gauge your physical conditions. This means that other injuries, possibly very serious injuries, may not be fully tangible until later. These conditions may become worse if not immediately examined by a medical professional.
Your doctor will be able to examine you for internal injuries you may have suffered in the accident but are simply not as visible or easily recognized as a broken arm, for example. Furthermore, having yourself fully examined by the doctor will help solidify your case. If you wait too long, it is possible for the insurance adjusters to suggest your injuries were not actually related to the accident. The doctor's examination provides a solid timestamp and irrefutably connects the injuries to the accident.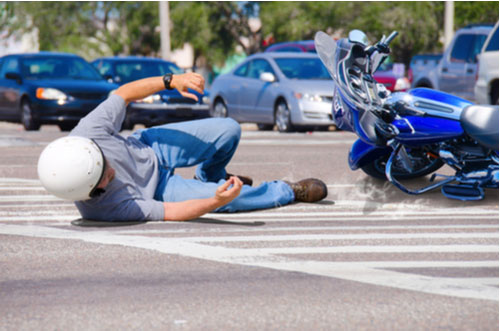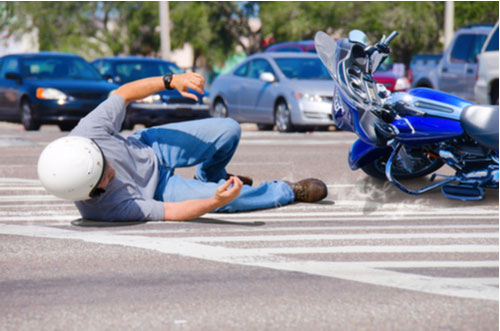 How Can a Motorcycle Accident Lawyer Benefit My Compensation Claim?
Working with an experienced Atlanta motorcycle accident lawyer increases your chances of getting the maximum compensation. Here are some of the ways that Bethune Law Firm can help with your motorcycle crash claim.
Filing a Claim
Your motorcycle injury lawyer will be able to properly file your claim within the necessary deadline laid down by the law requirements of the State of Georgia.
There is a two-year time frame in which the plaintiff must file a motor vehicle accident claim. Four years are given to file claims for property damage. If you are considering hiring a motorcycle accident lawyer, you can discern their level of professionalism as they are sure to inform you of these important deadlines.
Negotiations
If you hope to make a claim for compensation from the insurance providers of the other driver involved in the accident, it is best to do so with a working knowledge of the comparative negligence rule (used to determine the percentage of fault in an accident.
Imagine you were at least partly to blame for the accident, a good lawyer will be a considerable benefit in negotiating this crucial detail. Attempting to negotiate this without the experience and knowledge of a motorcycle accident lawyer can be especially difficult.
Many cases are settled out of court. Your attorney will offer you experienced advice as well as a professional perspective on the advantages and disadvantages of seeking a settlement or pursuing legislation.
Gathering Evidence
Furthermore, any case made to claim your coverage will only be as strong as the quality evidence that supports it. A qualified and experienced motorcycle accident attorney will have the capacity to gather the right evidence to build a strong case in your favor. This may require a variety of different operations including accessing police documents and conducting other investigative work.
One such operation will be revisiting the scene of the accident with an expert who can recreate the event and provide an authority's testimony. Your lawyer may also interview eyewitnesses and examine other evidence such as the pictures of the accident itself, the position of the bike, and any traffic signals in the vicinity.
Emotional Support
Finally, your attorney may also offer you counsel and emotional support on certain particulars relating to the aftermath of this event. They may even make resources available to aid you during this recovery period. Working with a motorcycle attorney you trust and feel good about is important to maximizing the benefits of a legal professional.
How Much Do Atlanta Motorcycle Accident Lawyers Charge?
A reputable motorcycle accident lawyer will often work on what is known as a "contingency fee," and this is true at Bethune Law Firm. This plan considers that the aftermath of an accident is always an especially difficult time financially. The contingency fee means that unless the case is actually a success and your compensation is granted, you don't need to pay your lawyer anything at all. You are not charged for their full examination of your case, expert representation, negotiations, or any of the other resources they may invest in your case.
Your lawyer takes a percentage of your compensation amount, giving them a strong incentive to win the case and secure the highest amount possible. Because the client is not asked to pay anything upfront, financial concerns should not be an obstacle to professional representation from a qualified motorcycle accident lawyer.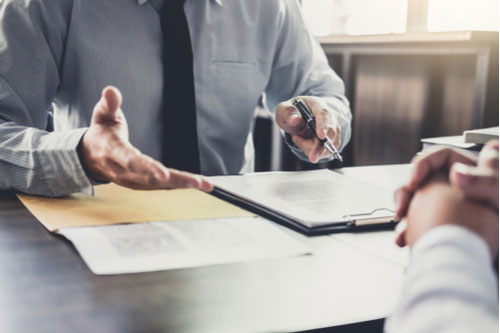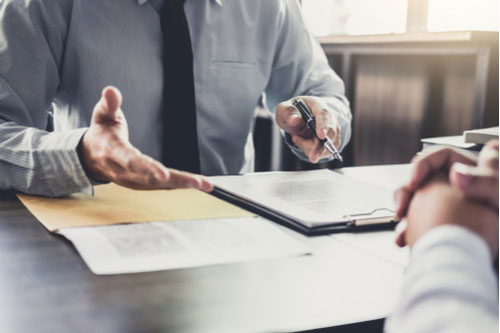 How Is Fault Determined for Motorcycle Accidents?
A motorcyclist injured in an accident can file a lawsuit against the person responsible for the accident. To prevail in a lawsuit in Georgia, the law requires the plaintiff to prove these four elements of negligence:
The defendant owed the motorcyclist a duty of care.
The defendant breached the duty of care.
The motorcyclist suffered harm.
The motorcyclist's injuries were caused by the defendant's behavior.
Everyone who operates a vehicle in Georgia owes a duty to those with whom they share the roads. It is a duty of reasonableness, which essentially requires people to drive a car or ride a motorcycle the same way a reasonable person would under the same circumstances. A driver who speeds, follows too closely, or drives in an otherwise dangerous manner has likely breached this duty. And if that driver is responsible for an accident that injures another person, the driver can be legally liable to anyone injured.
Our team at Bethune Law Firm is familiar with Georgia's motorcycle laws, so schedule a free consultation and let us evaluate your case.
What Is the Deadline to File a Motorcycle Accident Claim in Georgia?
In Georgia, personal injury plaintiffs generally have two years from the date of the accident to file a lawsuit. Missing this deadline may result in the case being dismissed and recovery of damages forever barred. Be sure to talk to Atlanta motorcycle accident lawyer Terrence R. Bethune as soon as you can after a motorcycle accident.
What Damages Can Motorcycle Crash Victims Collect?
A motorcycle rider who wins a negligence lawsuit can collect compensatory damages, which are money damages designed to compensate for the plaintiff's physical, financial, and emotional injuries. Hospital bills, lost wages, and damage to the motorcycle are all financial losses for which the plaintiff can collect economic damages. If the rider experienced pain and suffering or emotional distress, they also can possibly collect non-economic damages to compensate for this harm as well.
In some cases, plaintiffs can also collect punitive damages if the defendant's behavior warrants them. Cases arising out of an accident in which drugs or alcohol played a role are not subject to Georgia's punitive damages cap.
Get the Compensation You Deserve
Motorcycle riders injured by a negligent driver or another motorcyclist can seek compensation for their injuries. Atlanta motorcycle accident attorney Terrence R. Bethune has been helping injured riders since 1997 and is prepared to help you fight for your rights through settlement negotiations or at trial if necessary.
Bethune Law Firm handles various types of motorcycle accident cases, including:
If you have been injured in a motorcycle accident, call 4048757800 or visit our contact page for a free consultation.