Today, lots of accidents happen on our roads. We lose lots of lives yearly because of negligent actions or inactions on our roads. Some motorists choose not to abide by federal and Georgia state laws, including having required insurance coverage. What happens when you are involved in an uninsured car accident in Atlanta, Georgia?
Car accidents involving underinsured or uninsured motorists are complicated. It is usually tricky to get reimbursement from such parties. At Bethune Law Firm, our Atlanta uninsured motorist accident lawyer can help you throughout this process. We will go out of our way to get you fair compensation for the injuries you have suffered.
Have you been harmed in a car wreck with an uninsured motorist in Georgia? Call us today at 4048757800 to find out if you have a case. We offer free consultation services with an auto accident attorney to help you pursue the settlement you deserve.
Georgia Insurance Requirements for Drivers
All drivers in Georgia are required to carry certain minimum insurance covers. Insurance coverage can help offset the financial burdens that victims incur during auto accidents. These covers help protect the rights of road users.
In Georgia, all drivers must carry the following minimum coverage amounts:
$25,000 for a person's death or injuries.
$25,000 for property damage.
$50,000 if more than one party suffers injuries or passes on in an auto collision.
Regretfully, not all drivers in Georgia carry proper coverage. Severe collisions may exceed policy limits. This leaves victims of auto collisions at a crossroads. One may not have a way to meet the full costs of their treatment.
An experienced car accident lawyer can help prove the defendant didn't comply with the duty of reasonable care during your car accident. At Bethune Law Firm, we can prove that the defendant needlessly endangered the safety of road users by driving an underinsured or uninsured car on Atlanta roads.
What Should You Do if You Are Hit by an Uninsured Driver?
You aren't in control of who rams into your car or who knocks you down while strolling on Atlanta footpaths. You may end up being hit by an uninsured driver while in Atlanta. What then? Here's what to do if you are hit by an uninsured driver in Atlanta, Georgia:
Contact 911 Immediately
Give them the exact location and, if applicable, describe any injuries. Move yourself to a safe location if you can. Remember, staying in the middle of the road is dangerous. A semi-trailer may end up crashing into the scene of the accident.
Get the Details of All Other Parties Involved
Exchange information with other drivers, passengers, and witnesses. Note the names, cell phone numbers, addresses, and license plates of these parties.
Take Pictures and Videos of the Accident
Use your smartphone or camera to record anything you deem relevant. This data is critical when building your Atlanta uninsured accident claim. It can give your lawyer many angles to your collision and help build a strong case.
Get Medical Attention
Medical attention is critical after you are involved in a car wreck. Seek treatment if you feel unwell. Your physician may prescribe painkillers or schedule an operation if you have severe injuries.
Contact a Lawyer
Call an experienced Atlanta uninsured motorist accident lawyer if you have been involved in a collision. Our legal team at Bethune Law Firm can hold all negligent parties accountable for their actions or inactions. Start now to get the best compensation for your uninsured accident claim!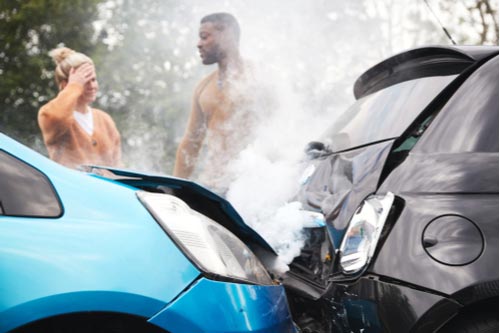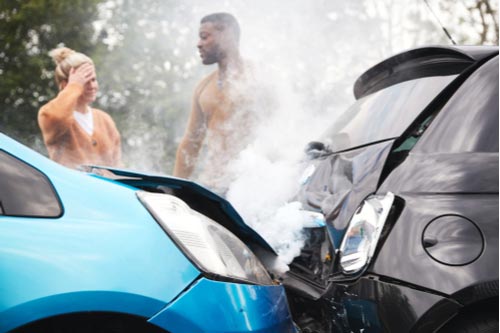 Do I Have a Negligence Case Against an Uninsured Driver?
People who are hurt in a collision caused by a driver's carelessness can file a negligence lawsuit, whether or not the driver has insurance. This claim will allege that:
The driver owed the victim a duty of reasonable care.
The driver breached that duty.
The breach caused an accident that resulted in injuries.
The injuries led to actual damages that can be compensated.
Every person needs to comply with the duty of reasonable care, which Georgia courts have interpreted as avoiding behavior that would needlessly endanger the safety of others. This means that someone who breaks a traffic rule and exceeds a posted speed limit, runs a red light, or fails to yield at an intersection may have breached this duty.
Another key step in establishing liability is causation. The defendant must be both the cause in fact and the legal cause of the accident. To be the cause in fact of your injuries, the defendant's actions must have been a necessary link in the causal chain of events that led to the crash.
In other words, you must show that you would not have been harmed without his or her failure to act with the required level of care. To prove proximate cause, your injuries must have been a foreseeable result of the defendant's behavior.
Someone who succeeds in a negligence lawsuit may be able to recover damages from a careless driver, regardless of whether that driver has insurance. Both objective and subjective losses can be compensated, such as medical expenses, lost wages, or pain and suffering. Defendants whose carelessness was especially egregious may be held liable for punitive damages as well as compensatory damages.
Who Pays For a Car Accident Claim if the Driver at Fault is Uninsured?
In 2009, Georgia changed its laws, allowing residents to carry uninsured motorist coverage. In the event of an uninsured motorist car accident, this cover protects you. Uninsured motorist insurance may also offer additional coverage if the defendant's policy is maxed out.
You may be entitled to file a negligence lawsuit against the uninsured driver. You may also opt to file a claim with your insurer if you have uninsured motorist coverage. Uninsured motorist coverage for bodily injury also protects you if you were hurt in a hit-and-run accident.
How Long Do I Have to File a Claim in Georgia?
In Georgia, you should file your uninsured accident claim within two years from the date when the accident happened. Your case may be thrown out if you file it after the lapse of this period.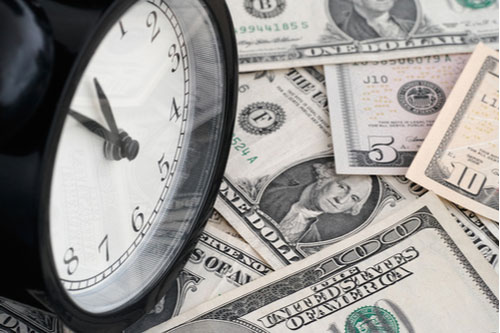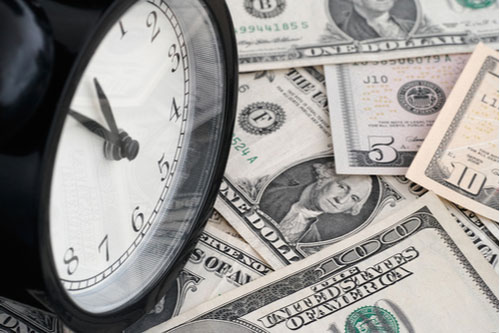 How Much Will a Lawyer Cost?
Bethune Law Firm understands how traumatizing a car collision can be. You may have huge medical bills to settle. We operate on a contingency fee basis, making it easier for you to deal with your expenses during this trying time. You will only pay us once we win your accident claim in Atlanta.
Why Do I Need A Lawyer?
Many accident victims in Atlanta make the mistake of not consulting a car accident lawyer after a collision. Worrying about high legal fees is one reason they don't hire Atlanta car accident attorneys. Some victims may feel they are well-versed with both federal and Georgia state laws, deeming themselves fit to represent their interests in and out of court.
If you have been hit by an uninsured driver, seek legal counsel from an experienced uninsured motorist accident lawyer. Remember, auto accident laws are complicated. It may take you years to understand them. Let Bethune Law Firm's experienced legal team help you with your Atlanta accident claim.
Don't fall for the tricks of insurance adjusters. They are only concerned about minimizing their payouts. They don't care about your wellbeing. Never be too excited about signing any deal with the defendant's team before speaking to Bethune Law Firm. You may end up getting a raw deal. First, let us ascertain the value of your case. Our experienced Atlanta car crash lawyer can help you with:
Case preparation and filing a claim
Settlement negotiations
Preparation and negotiation
Contact an Experienced Atlanta Uninsured Motorist Accident Lawyer
All Georgia drivers must abide by all federal and state laws while on Georgia roads. Unfortunately, this isn't always the case. Some drivers choose to disregard the law by driving in underinsured or uninsured vehicles. Such drivers should be held accountable for their actions. They should be punished to deter them from similar actions in the future.
If you've been injured in a car crash, contact an experienced car accident attorney in Atlanta immediately. This will give you a better shot at getting the compensation you deserve. You'll get sound legal counsel from an experienced Atlanta uninsured accident attorney throughout your claim.
Bethune Law Firm has helped many Georgia residents recover compensation for injuries and the deaths of their loved ones. We are devoted to representing victims of accidents in Atlanta. Give us a call today at 4048757800 for a free case review. We are here to help you.