Car accidents occur all the time for various reasons; it may be due to the driver's negligence, human error, a technical issue with the vehicle, an unfortunate incident like a tire burst, or drunk driving. While some car accidents are beyond our control, others, like drunk driving, are within our control.
Accidents caused by drunk driving can be avoided if motorists maintained sobriety while on the wheel. There is no doubt that being in a car accident is painful and terrifying. It is even more terrifying and painful if the crash is due to a drunk driver's recklessness and carelessness.
Have you been hit by an intoxicated driver in Georgia? An Atlanta drunk driving accident lawyer at Bethune Law Firm can help you get the compensation you need. To get our legal services after a drunk driving accident in Atlanta, call 4048757800. You can schedule a free consultation with a car accident lawyer to
Drunk Driving Statistics In Atlanta, GA
Data compiled over the years shows that the rate of drunk driving shoots during holidays like Memorial Day, Labor Day, and the winter holidays. Georgia drunk driving statistics indicate that there are generally more drunk drivers when more parties are happening at a certain time.
In 2008, it was discovered by the National Highway Traffic Safety Administration that 1,495 fatalities caused by car accidents in Georgia. Out of these, 405 deaths were as a result of drunk driving. Chatham, Cobb, DeKalb, Fulton, and Gwinnett were the counties responsible for most of the accidents.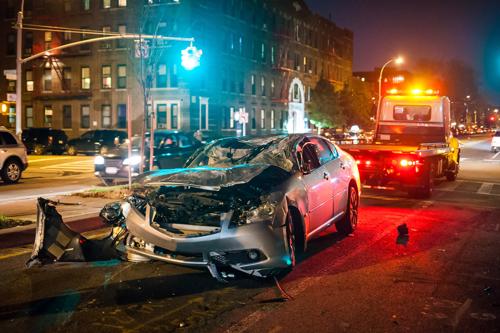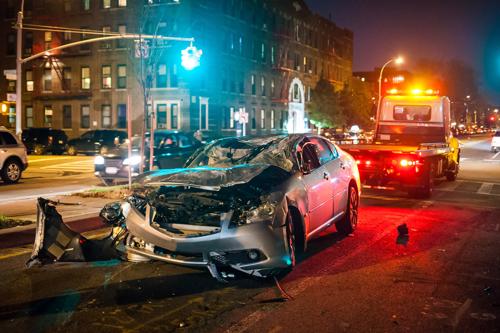 The Georgia Governor's Office of Highway Safety estimates that a quarter or more of all highway fatalities in Georgia are caused by an alcohol-impaired driver, and Fulton County has the highest number of alcohol-related auto fatalities in the state. Alcohol impairs a driver's reaction times and critical thinking, making drunk drivers more likely to veer out of their lane or fail to yield the right of way. This can lead to accidents that cause serious injuries or even wrongful death.
What are the BAC Limits In Georgia Atlanta?
In Georgia Atlanta, the current legal BAC (blood alcohol content)l limit is .08% for persons aged 21 and over(adult drivers). People operating commercial motor vehicles are held to a stricter BAC limit of about 0.04 grams per cent. These BAC limit guidelines are controlled by various subsections of OCGA 40 6 391.
Additionally, in Georgia, underage drivers (drivers under age 21) are subjected to a zero-tolerance law that considers motorists to be past the legal blood alcohol limit at 0.02 grams per cent.
Drunk driving in Georgia is illegal, and a driver found to be driving under the influence will be charged with a criminal offense.
Holding Drunk Drivers Responsible
Georgians injured by a drunk driver have legal protection under Georgia law. A drunk driving accident victim can file a negligence lawsuit against the drunk driver that seeks damages for personal, financial, and emotional injuries.
To win a drunk driving negligence lawsuit, the plaintiff must prove:
The drunk driver owed a duty to the plaintiff;
The drunk driver breached his duty; and
The plaintiff was injured as a result of the drunk driver's actions.
Every driver on Georgia roads owes a duty to other drivers to behave in a reasonable manner. Choosing to drink and drive is a clear breach of that duty, and when a drunk driver injures another person, the victim can hold the drunk driver liable.
Victims of drunk driving accidents may also allege negligence per se. Such a lawsuit contends that the defendant was negligent as a matter of law because she violated a safety-related statute — in this case, the Georgia Driving While Intoxicated or Under the Influence Law. If the plaintiff can prove a violation of Georgia's DUI Laws, the defendant is negligent as a matter of law, and all that is left to prove is proximate causation, or that the defendant's actions were a cause of the plaintiff's injuries.
What Should You Do After An Accident With A Drunk Driver In Atlanta?
Car accidents can be so damaging, especially if the crash involves a drunk driver. If you get into a car crash involving a drunk driver, it is important to know what to do. Here is how you should handle the situation:
Call An Ambulance
Driving under the influence can cause accidents that may result in serious injuries. This means you will need an immediate medical response. When you get into a car crash with a drunk driver, call an ambulance immediately.
Contact Law Enforcement
Even if nobody seems to have suffered any serious injuries, you still need to call the police to report the irresponsible drunk driver and have them arrested before they cause more damage or try to run off. Also, it is important to call the police because they will confirm that the driver was indeed drunk at the time of the crash.
Collect Evidence
While you wait for the police's arrival, gather evidence of the accident. Take photographs of both vehicles, any injuries you or the other people involved sustained, and the state of the whole site of the accident.
Exchange Information with Witnesses
To have a strong case, later on, you will need to gather as much evidence as possible from the eyewitnesses at the scene of the crash. Ask the witnesses if they'd describe what they saw and record their statements. Ensure you get their full names and contact information too. You are advised to obtain the witnesses' contact information yourself because the police may or may not do the same once they arrive.
Get in Touch With A Personal Injury Attorney
After a drunk driving accident, there will be so many tasks, so do not waste any time. For instance, you will need to get medical care, contact the insurance company to file a claim, repair your vehicle among many other tasks. An experienced personal injury attorney can guide you through each necessary step after a crash caused by a drunk driver. Not only do they provide you with useful information about your case and insurance claims, but also protect your interests and help you get full compensation.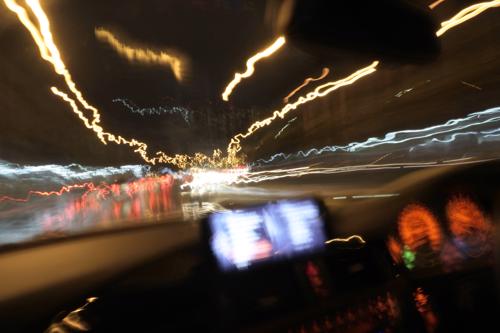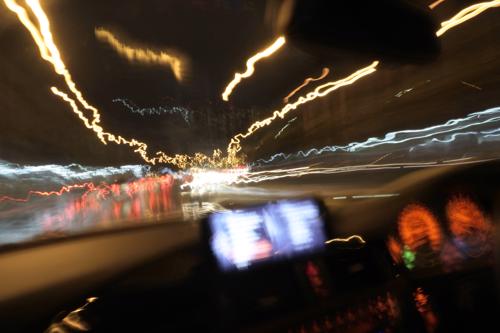 What Damages Are Recoverable For A Drunk Driving Accident Claim In Atlanta, Georgia?
In Atlanta, Georgia, the at-fault driver will be responsible for paying your damages. Victims of drunk driving accidents are allowed to seek the following damages:
Compensatory Damages
Victims can recover damages for pain and suffering, property damage, future, and present medical bills and expenses, future and present lost wages, and loss of earning capacity.
Punitive Damages
Victims are also eligible to get punitive damages. Such damages intend to punish the drunk driver for recklessness and discourage them and others from engaging in similar future behavior. In Atlanta, Georgia, the cap for punitive damages is $250,000.
How Long Do I Have To File A Drunk Driving Accident Claim In Georgia?
Victims of DUI accidents have two years to file a claim with the court. However, the time limit can go up to six years since defendants who cause DUI accidents and harm people are usually prosecuted. As a result, the two-year deadline can only begin to run after the at-fault driver's criminal prosecution is completed or until six years have passed.
However, our legal team highly recommends you take action as soon as practicable as evidence tends to vanish the longer you wait. A lawyer can help you understand all set time limits relevant to your drunk driving accident claim.
How Much Will An Attorney Cost?
At Bethune law, we do not charge you any upfront legal fees. Our Atlanta DUI accident lawyers will represent you on a contingency fee basis. This means that we will charge you only after you obtain compensation.
Review Your Claim With an Atlanta Drunk Driving Accident Lawyer
If you have been in a car crash with a drunk driver in Atlanta, you deserve compensation for your physical pain, emotional turmoil, and financial losses. Our personal injury lawyers at Bethune Law Firm have loads of experience and can represent your interests and relieve you of your legal stress while you focus on your recovery. For more information on DUI accident claims call 4048757800 today to speak to an expert drunk driving accident attorney.