Drivers who violate the rules of the road and injure other people can be held responsible for their actions. If a person fails to yield the right of way to another driver and causes an accident, the injured person can seek compensation for his personal, financial, and emotional injuries. Atlanta car accident lawyer Terrence R. Bethune began practicing personal injury law in 1997 and has helped many Georgians litigate their failure to yield and other injury lawsuits. If you have been hurt by another driver who failed to yield the right of way, call our office today.
Failing to Yield Causes Thousands of Accidents
The second-most cited moving violation in Georgia, behind following too closely, is failure to yield. According to the Georgia Department of Transportation, failure to yield was also the second-most prevalent contributing factor attributed to Georgia car accidents. It was involved in one out of every five accidents on Georgia roads in 2008.
Victims of failure to yield accidents have a right to seek compensation if their injuries were caused by a negligent driver.
Victims of Negligent Drivers Can Sue
People injured in a failure to yield accident may file a lawsuit in Georgia courts. Defendants in failure to yield cases will be held liable for their actions if a plaintiff can prove:
The defendant owed a duty to the plaintiff;
The defendant breached his duty; and
The defendant's failure to yield was a cause of the plaintiff's injuries.
A driver in Georgia owes his fellow drivers a duty to act reasonably while driving. Drivers who fail to yield the right of way have likely breached this duty. If such a driver causes an accident that injures another person, the responsible driver can be held liable for the injuries he caused.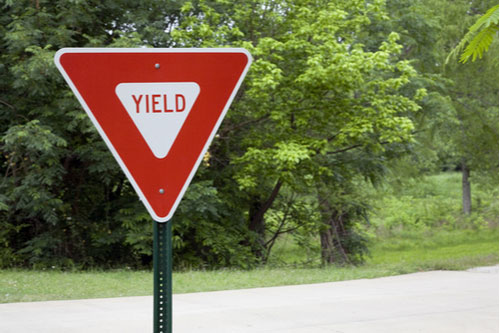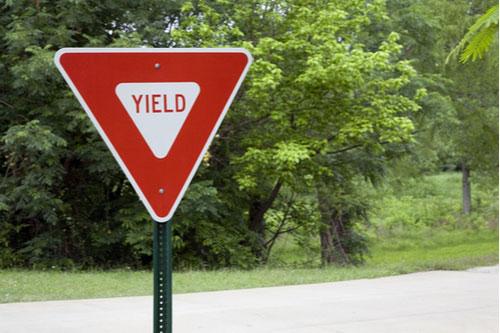 There may be other legal theories on which a failure to yield lawsuit may be litigated if the responsible driver violated a Georgia safety statute by failing to obey a yield sign. If you are unsure as to whether you are entitled to damages from your car accident, ask an experienced attorney at the Bethune Law Firm.
Negligent Defendants Must Pay Damages
Generally, accident victims have two years from the date of their injuries to file a negligence lawsuit. Failure to yield plaintiffs who win their cases can be entitled to compensatory noneconomic and economic damages.
Noneconomic damages are those that cannot be easily quantified, such as compensation for disfigurement and emotional distress. Economic damages compensate for financial injuries, such as hospital bills, lost wages, and vehicle damage. In some cases, plaintiffs may also be entitled to punitive damages, which punish the defendant for his behavior.
Contact an Atlanta Failure to Yield Accident Lawyer
Atlanta car accident attorney Terrence R. Bethune has almost 20 years of experience litigating failure to yield and other car accident cases. If you have been injured in a failure to yield accident, contact Bethune Law Firm for a case evaluation in which we will discuss your legal options and the damages to which you may be entitled. Call us now at 4048757800 or fill out our online contact form to schedule your free appointment.