People who have been injured on the property of another have a legal right to seek compensation for their injuries if the property owner is at fault. Practicing law since 1997, Atlanta slip and fall attorney Terrence R. Bethune founded The Bethune Law Firm to help injured Georgians to get the compensation they deserve. If you have been injured on public or private property, call an Atlanta premises liability lawyer for a free case evaluation.
Leading Cause of Premises Liability Claims
It may surprise you to learn that one of the leading causes of injury in the United States is falling. According to the National Safety Council, 9.2 million emergency room trips resulted from falls in 2016. Some falls may result in minor injuries, but others may lead to large hospital bills, missed time from work, and pain. Fortunately, if a person is injured on someone else's property, and the property owner has not acted responsibly, the injured person may seek compensation for his or her injuries.
Liability in Georgia Premises Liability Claims
Georgia law requires property owners to keep their property safe for their guests. This standard of care also applies to business owners who let customers or employees onto their property, such as stores or office buildings. Property owners owe a slightly different standard of care to other guests invited or permitted on their property for other reasons, such as social guests or salesmen. Property owners must avoid recklessly exposing these people to hidden dangers.
There are a few common ways in which property owners might fail to meet their standard of care. Business owners who let liquids or other slippery surfaces accumulate on the ground may be liable to customers who slip and fall on the ground. The same is true if a business owner performs inadequate maintenance or fails to fix some dangerous conditions on the property.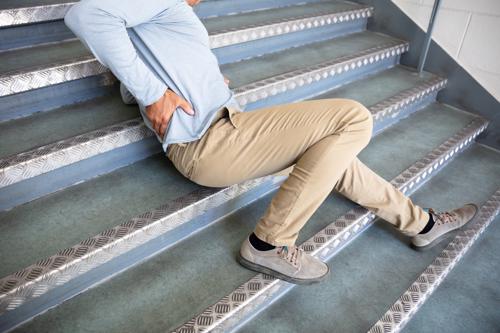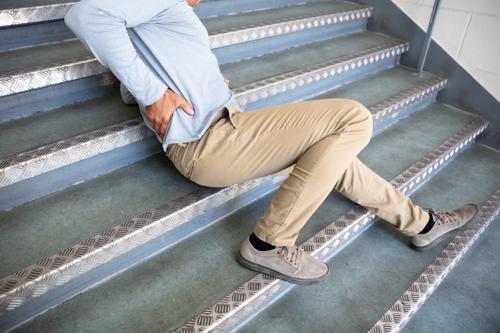 In some cases, business owners who fail to provide adequate security when there is a reason to anticipate the need for security might be liable if a person is injured on their property. Business owners who provide negligent security services might also be liable.
In order to win a premises liability claim in Atlanta, Georgia, the plaintiff should contact a lawyer who must prove: There was a dangerous condition on the property, the property owner knew or should have known of the condition, the property owner failed to remedy the condition, and the condition caused the plaintiff's injury.
What Damages Can You Get With Through an Atlanta Premises Liability Claim
If a person injured on the property of another wins a premises liability lawsuit, she can recover compensatory damages that are intended to compensate for bodily, financial, and emotional injuries. These include lost wages, hospital bills, and emotional distress. In some specific cases, the plaintiff may also be entitled to punitive damages, but this usually requires the defendant to have acted fraudulently or maliciously. If you have questions about the types of damages to which you are entitled, contact our office for a free consultation.
Contact Our Atlanta Premises Liability Lawyers
Property owners — and especially business owners — have a duty under Georgia law to keep their property safe for customers and other people invited onto their property. Atlanta personal injury lawyer Terrence R. Bethune has the experience to effectively litigate your premises liability case. If you have been injured on the property of another person or business, call 4048757800 or fill out our online contact form to schedule your free consultation.