Bicycles are one of the most popular and eco-friendly modes of transportation. Apart from being much more economical than traditional cars, bicycles offer a great way to exercise and stay fit and healthy. They are commonly used by people to get to work, run daily errands, and also as a form of recreation by people of all ages. Due to their rising popularity, there has been an increased number of bicycles on our roads, and consequently an increased number of accidents involving bicycles.
Despite the many benefits offered by bicycles, they provide the least protection to users. Cyclists have a very high risk of injury and even death when involved in collisions with other motor vehicles. Negligent drivers are often the cause of bicycle accidents. While bicyclists are entitled to use the same roads as cars, some drivers tend to ignore the rights of bicycle riders leading to catastrophic consequences.
If you or a loved one has been injured in a bicycle accident, then you might be in desperate need of legal help. Without a substantial financial footing, dealing with your injuries and an unexpected new way of life can be extremely difficult. Our compassionate Macon bicycle accident lawyers at Bethune Law Firm understand the kinds of hardships bicycle accident victims go through. Our team can help you get the compensation you deserve and need. Contact our personal injury lawyers at 4048757800 for effective legal representation.
What Are Georgia's Bicycle Laws?
The state of Georgia has put in place laws to help protect cyclists and ensure road safety. First, it is important to note that the law in Georgia classifies bicycles as vehicles, although not "motor" vehicles. As such, they have to follow all traffic rules. However, there are specific laws that apply only to bicycle operators stipulated under the Official Code of Georgia Annotated (OCGA):
Cars must keep a minimum of three feet when passing bicycles
Cyclists are required to wear reflective gear and use a headlight when riding at night
Cyclists should keep to the rightmost side of the road
Cyclists below the age of 16 should wear helmets
Cyclists are allowed to use the paved shoulder of the road
It is illegal for more than two cyclists to ride side by side in a lane
How Is Fault Determined In Bike Accidents In Georgia?
Fault or negligence plays a key role in personal injury lawsuits involving bicycle accidents. For you to hold another party liable for your injuries, you need to prove that the defendant's negligent actions led to your bicycle accident. Various parties can be held liable for a bike accident including drivers, truck owners, manufacturers, etc.
In some cases, multiple parties can share liability for a bicycle accident, including the injured cyclist. Georgia follows a legal standard known as Modified Comparative Negligence. Under this rule, a cyclist should be less than 50% at fault to recover damages. The amount recoverable will be reduced according to your percentage of fault. The negligent party may try their best to prove that you were at least equally at fault in order to avoid having to pay at all. Due to this, your attorney will strive to build a strong case and prove your innocence.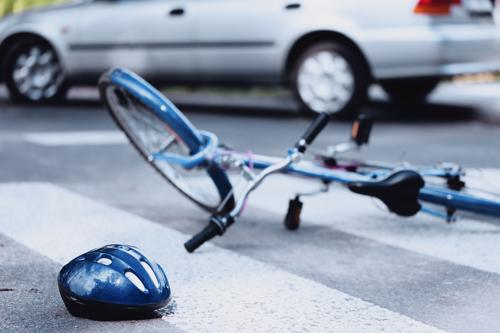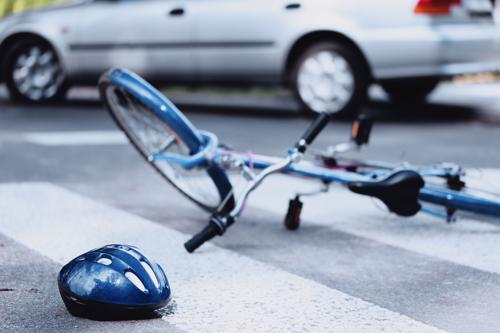 For you to recover damages from the at-fault driver, you and your lawyer need to prove the following four key elements of negligence:
Duty of care
This means that the driver had a legal responsibility to take reasonable steps not cause foreseeable harm to others. This is easy to prove given the fact that all drivers owe a duty of care to each other and to other road users to drive responsibly.
Breach of duty of care
Secondly, you have to prove that the driver failed to fulfill their duty of care to drive responsibly and behaved in a manner a reasonable driver wouldn't have. For example, texting while driving.
Causation
Thirdly, you have to prove that the accident that caused your injuries was a direct result of the driver's negligent actions.
Damages
Lastly, you have to prove that as a result of the accident and injuries, you suffered economic and/or non-economic damages.
What Should I Do After a Bike Accident?
If you take these steps your injury claim will be significantly easier to prove:
Contact Police
After being involved in any kind of accident, including a bicycle accident, it is always important to call the police even if you feel like you are not seriously injured. It is important for them to file an official police report as you might need it later on.
Exchange Info
If you are in a position to do so, talk to the driver and ask them to provide you with their names, contact information, and insurance information.
Record the Scene
If you are also in a position to do so, take photos of the scene of the accident. Take photos of your bicycle and the vehicle from different angles. You should also take photos confirming the presence or absence of skid marks.
Never Admit Fault
Under no circumstances should you apologize or admit fault for the accident even if you are feeling guilty as this can jeopardize your ability to seek compensation.
Seek Medical Attention
Do not delay getting medical care. Visit the nearest hospital or clinic to have a specialist do a full body examination. Do so even if you think that you haven't suffered any injuries, as you could have delayed symptoms or hidden internal injuries.
Call a Lawyer
It will be crucial to seek the assistance of a qualified lawyer after being injured in a bicycle accident. Considering how severe and catastrophic bicycle accident injuries can be, you may need substantial compensation to cover your medical expenses and other damages. A lawyer helps to protect your rights and gives you the best chances of getting the full amount of compensation you deserve.
What Types Of Damages Can You Recover From A Georgia Bicycle Accident Claim?
In Macon, Georgia, you are able to file a claim after an injury to recover the following types of damages:
Economic Damages
These types of damages are awarded to compensate the bicycle accident victim for losses that are financial in nature, which include medical expenses, lost income, loss of earning capacity, etc.
Non-Economic Damages
Non-economic damages are awarded to compensate clients for losses that are subjective and non-monetary in nature. These include pain and suffering, inconvenience, loss of companionship, etc.
Punitive Damages
Punitive damages are only awarded in special circumstances to punish a defendant and discourage future reckless and deliberate actions that may cause harm. Georgia has put a cap on awardable punitive damages at $250,000.
How Much Time Do I Have to File a Claim in Georgia?
The statute of limitations for personal injury lawsuits in Georgia, including those involving bicycle accidents is two years. However, there are few exceptions to this rule.
In case the cyclist is below 18 years old, then the statute of limitation doesn't start until the cyclist has attained 18 years old.
If the personal injury claim has been brought up against a county, as a result of a county employee causing an accident while on the job, the statute of limitations is set at one year from the date of the accident.
How Much Will a Bike Accident Lawyer Cost?
We understand that the cost of hiring an attorney is usually one of the biggest concerns for bicycle accident victims when trying to seek justice. However, this shouldn't worry you since Bethune Law Firm operates on a contingency fee basis. This means that you don't have to pay us anything until we have successfully secured a settlement or jury verdict. We only deduct a small agreed-upon percentage from the awarded amount to cover our services.
Why do I Need a Lawyer? (Benefits of Hiring a Lawyer)
When you hire a bicycle accident lawyer, there are various tasks that they undertake, all of which benefit your case. Your best chances of success with your case are with having an attorney. So, what does a bicycle accident lawyer do for you?
Investigating Claims
An attorney will help you determine whether you have a valid claim. They will evaluate the merits of your case and determine whether to proceed with the case or not.
Gathering and Organizing Evidence
If you have a valid claim, your attorney will get straight to work and obtain all important evidence and information to prove liability and support your case. He or she will utilize their expertise and resources to acquire as much evidence as possible. The process may include obtaining police reports, tracking down witnesses, requesting access to camera footage, etc.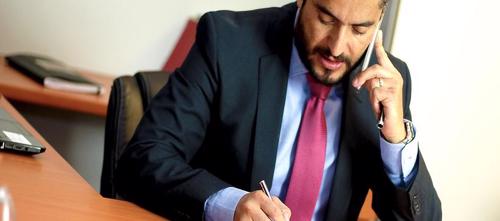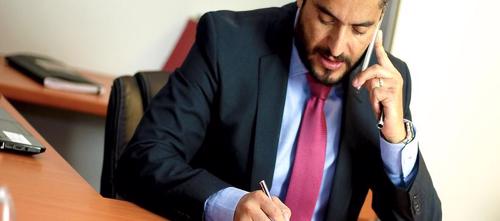 To prove the extent of damages you have suffered, the attorney will collect evidence such as medical records, employment reports and documents, bills, property damage reports, and so on.
Negotiating With Insurance Companies
Attorneys have experience negotiating with insurance companies and are able to determine the maximum level of compensation that you deserve depending on the circumstances of your case. They will handle all communications with the insurance company and ensure that nothing jeopardizes your claim.
Sending Demand Letters
After investigating your case and determining how much you are owed, your attorney will send a demand letter stating the facts of your case and demanding a certain amount for your injuries and losses.
Preparing Pleadings
If the insurance company fails to present a fair offer, your attorney may file an official complaint against the defendant. Through the complaint, your attorney provides legal arguments on why the defendant is liable for the accident and also indicates the amount you are seeking.
Conducting Discovery
This involves exchanging evidence and requesting particular information from the opposing party and preparing counter-arguments. The process can also involve experts, witnesses, and depositions.
Trial Representation
If your case is taken to trial, then your attorney will provide professional legal representation in court.
Contact a Professional Macon Bicycle Accident Lawyer Today
Being involved in a bicycle accident can have devastating effects on you and your family. Bicycle accidents are rarely minor and the resulting injuries can lead to serious financial hardships, permanent life changes, and in some cases death.
If you have been involved in a bicycle accident, you might be going through a lot of pain, suffering, and emotional turmoil. You might also be dealing with hefty bills and many other issues. However, you shouldn't have to suffer on your own for something that is not your fault. Our team here at Bethune Law Firm is here for you. We will help you fight for the compensation you need and deserve.
Bicycle accident injuries are often some of the most serious types of injuries. It is important to ensure that the responsible parties are held accountable. Get in touch with our auto accident lawyers today at 4048757800 to get the justice you and your family deserve.