Accidents happen on a daily basis in Macon and throughout the state on a regular basis. In many instances, they result in personal injuries to one or multiple parties. Personal injuries may inflict losses ranging from serious physical pain and suffering to costly medical bills.
If you have suffered a personal injury due to another party's negligent actions, they may owe you financial compensation for your related emotional, physical, and financial damages. The trusted Macon personal injury lawyers at Bethune Law can help you pursue the compensation you deserve.
To schedule your free, initial, no-obligation consultation, contact our personal injury firm at 4048757800 or using the contact form provided to discuss your legal option following your accident that resulted in your personal injury.
What Should I Do After an Injury?
If you have suffered a personal injury, here are the steps you need to take:
Seek Medical Treatment
The first step you should take after an injury is seeking medical treatment whether or not you have physical injuries. If it is an emergency situation, call 911 so that an ambulance may be dispatched to your location. Seeking medical treatment early on can improve your chances of making a complete recovery.
Take Photos/Video If Possible
If you have a cellphone equipped with a camera, you should take photos and video footage of the accident scene and your injuries if you can. If you are unable to take photos/video of the accident scene immediately, take them as soon as possible after the accident.
Get Names and Numbers of Any Witnesses
You need to get the names and numbers of any witnesses present since they will play a critical role in helping you corroborate your version of events. Don't compromise your chances of a successful claim by letting any witnesses slip away.
Report the Incident
You need to notify the relevant party of the incident. If it is an auto accident, you need to report it to the police. If it is a slip and fall at a restaurant, you need to notify the manager. If it is a workplace injury, report it to the supervisor. Ensure that you obtain a copy of the accident report.
Never Admit Fault
You should never admit fault in an accident for any resulting injuries or damages even if you believe that you could be partly responsible for the accident. It is also a good idea not to offer any apologies to other victims of the accident.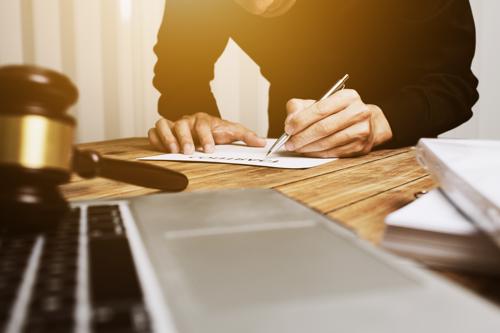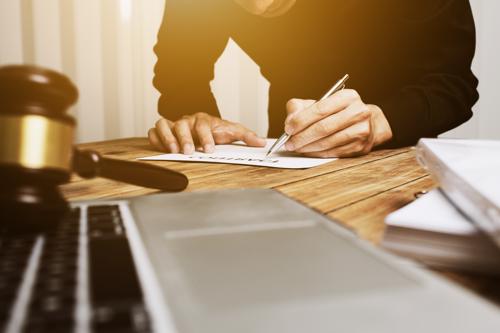 Call a Personal Injury Lawyer
If you suffered a personal injury due to another party's negligence, you need to call a personal injury lawyer who has experience advancing personal injury claims of all kinds, including defective product claims, slip and falls, auto accident claims, etc. We handle personal injury cases of all types. Contact us today via phone or using the form provided to discuss your legal options.
Why Do I Need a Lawyer?
You need to hire a lawyer following your personal injury for the following reasons:
Case Preparation/Filing a Lawsuit
If you are injured in an accident, it is up to you to start the process of initiating the lawsuit by getting in touch with a lawyer to discuss the case, your injuries, and how to pursue compensation. The lawyer will then conduct a thorough investigation and gather relevant evidence. Finally, the lawyer will file a lawsuit seeking compensation for your injuries/damages.
Settlement Negotiation
Your lawyer and the at-fault party's legal team will try to reach a settlement before ever thinking about taking the case to trial. In a settlement, the at-fault party agrees to pay compensation and you (the plaintiff) agrees to release them from liabilities. If a settlement is reached, the personal injury claim ends there.
Trial Preparation and Representation
If both sides are unable to reach a settlement, a personal injury case will have to go to trial. During the trial, the court determines whether the defendant is liable. If that's the case, the court sets the damages to be awarded. A competent personal injury lawyer such as those at Bethune Law will offer legal representation throughout the trial.
What Type of Damages Can I Recover?
You can expect to recover 3 types of damages in Georgia personal injury lawsuits/claims:
Economic
Economic damages are those tangible losses incurred by a victim following a personal injury. These damages are usually more concrete since they are not only readily documented but also can be more easily calculated. Examples include:
Past, current, and future medical expenses
Lost wages
Utility bills
Property damage
The costs associated with living with an injury
Non-Economic
Non-economic damages include the intangible damages that are more subjective than economic damages. They relate to types of harm that don't come with any form of objective documentation such as receipts. Examples include:
Pain and suffering
Loss of enjoyment of life
Emotional distress
Mental duress
Tarnished reputation
Punitive
Punitive damages are aimed at punishing a defendant for their willful, malicious, or fraudulent actions that caused harm, injury, or damages to another party and to encourage others from engaging in such behavior.
How Is Liability Determined?
Proving liability in Georgia personal injury claims requires that you first prove negligence, which in turn requires proving 4 essential elements:
Duty of Care
The first element of negligence that has to be proven in Macon, Georgia personal injury claims is that the defendant in the lawsuit owed you some level of obligation, which is known as duty of care, to keep you safe. It may include anything from operating a vehicle safely or performing the necessary inspections to a truck before driving.
Breach of Duty of Care
The second element of negligence that must be proven in personal injury claims is that there was a breach of that duty of care. Breaching duty of care may include skipping the necessary inspections of the truck you drive and/or not following the traffic laws.
Causation
The third element of negligence that must be proven in Georgia personal injury claims is causation. You must prove that the breach of the duty of care directly caused the accident. For instance, using the example above, it could include running a stoplight and colliding with another truck in an intersection or failure to undertake an inspection that would have revealed that the brakes in your truck were faulty.
Damages
The final element of negligence that you have to prove in Georgia personal injury claims is damage. To prove damage, you must prove that the accident resulted in physical pain or injury, emotional distress, or damage to property.
Georgia follows the proportional comparative fault rules. Under these rules, a percentage of blame is assigned to each party involved in the accident. One party may hold all the responsibility, but that's not always the case. Parties involved in personal injury claims can share varying degrees of fault.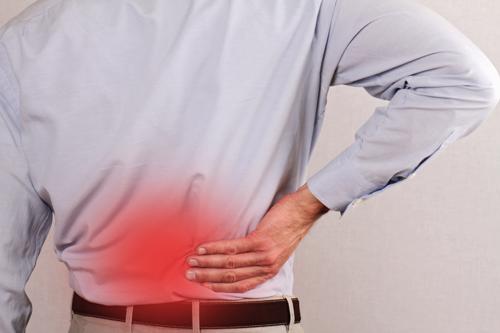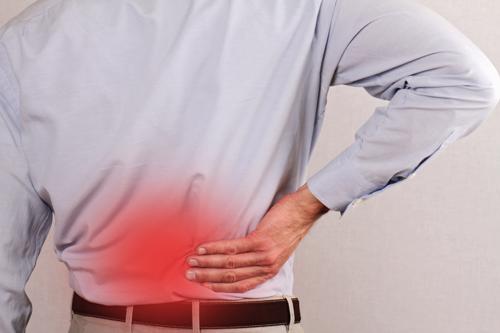 If one party is found to be 50 percent or more at fault, they aren't entitled to any type of compensation. If both parties are found to be each 50 percent at fault, neither is entitled to compensation. The only parties entitled to compensation are those found to be less than 50 percent at fault.
Proving negligence requires an experienced personal injury attorney. If you have been injured in a personal accident in Macon, Georgia, you need to hire someone with experience providing all the aforementioned elements of negligence. Bethune Law has a team of such lawyers.
How Much Time Do I Have to File a Personal Injury Claim in Georgia?
A law referred to as the statute of limitations applies to all civil lawsuits filed in Georgia including personal injury lawsuits. The statute of limitations for personal injury claims in Georgia is 2 years, which means that you are required to file your claim within 2 years starting from the date of the accident.
How Much Will a Macon, GA Personal Injury Lawyer Cost?
The last thing you should be worrying about following a personal injury is how to pay a lawyer to protect your rights and interests. At Bethune Law, we understand the legal challenges that you face due to another party's negligence. That's why we offer our legal services on a contingency fee basis that's based on the damages recovered.
Types of Personal Injury Cases We Handle at Bethune Law
You can count on Bethune Law to offer quality legal representation in the following types of personal injury cases in Macon, Georgia:
Car Accidents
If you or a loved one was involved in a car accident that resulted in serious injuries or even death, you should get in touch with our legal team to investigate liability. We work hard to ensure that you receive maximum compensation.
Motorcycle Accidents
Motorcycle riders often pay the price in accidents even though the car driver may be at fault. You should always contact a lawyer within the shortest time possible in any motorcycle accident case. We will ensure that you are properly compensated for your injuries and damages.
Truck Accidents
Trailers, tractor-trailers, big rigs, semi-trucks and all kinds of trucks can cause devastating damage when involved in accidents with other vehicles or pedestrians. Our experienced truck accident lawyers will thoroughly investigate your claim to establish liability and pursue the maximum possible compensation for your claim.
Bus Accidents
If you are ever injured in a bus accident, you can always count on our competent legal team to help. We will make sure that your legal rights are protected so that you may focus on recovery while we pursue compensation on your behalf.
Boat Accidents
From operator inexperience to boater intoxication, boat accidents can be caused by several different factors. If you or a loved one was injured in a Macon, GA boating accident, our attorneys have the experience, skills, and knowledge needed to hold negligent boat operators accountable for their actions.
Bicycle Accidents
Bicycles don't offer riders any protection, which means that accidents may lead to serious injuries. If you were involved in a bicycle accident that resulted in injuries, our lawyers can help you pursue the compensation you deserve.
Uber/Lyft Accidents
Uber/Lyft and other ride-sharing platforms have gained a lot of popularity in recent years for their convenience and relatively low costs. If you were injured in an accident in Macon, you can count on our Uber accident lawyers to provide legal representation and ensure that you are compensated for your injuries.
Negligent Security
It is the legal responsibility of a commercial property owner to maintain their property in a reasonably safe condition to guard against foreseeable crimes. If you were robbed, attacked, or sexually assaulted after a business owner failed to take adequate measures, you can count on our negligent security lawyers to hold them accountable for your injuries.
Premises Liability
Private and public properties are supposed to be safe for all, but they may still have dangers. It is the responsibility of property owners to identify and correct hazards. If they don't do that, you can count on a premises liability lawyer to help hold them accountable if you or a loved one gets hurt as a result.
Brain and Head Injury
Brain and head injuries not only cause physical disabilities such as paralysis but may also affect motor functions, memories, and personality. Our team of lawyers understand the financial, emotional, and physical stress associated with brain and head injuries and will work with you to ensure that you are properly compensated for the same.
Dog Bites
Dog attacks can cause severe physical and emotional pain. If you are attacked by a dog, you are required to prove negligence by gathering evidence such as witness testimony, medical records, photos, etc. Our dog bite lawyers have the experience and knowledge to ensure that your legal rights to compensation are protected.
Broken Bones
Suffering a broken bone in an accident can have a major impact on your life, from being unable to work to having to spend both time and money on physical therapy. Our experienced lawyers will help you pursue the compensation you are rightfully entitled to if you or a loved one suffered a broken or fractured bone due to another party's negligence.
Burns
Burns of all kinds, including relatively minor scalds, can be very painful and result in serious scarring and other damages. You may even require hospitalization or extensive surgery for the more severe burns. If a burn injury was the result of the negligence of a person or business, you can count on our burn injury lawyers to help you pursue a claim for compensation.
Injuries to Children
Accidents and associated injuries are always traumatic, but those involving children can be particularly harrowing and often have repercussions for the entire family. Our child injury lawyers understand this all too well and are prepared to fight for maximum compensation when it comes to cases involving injuries to children.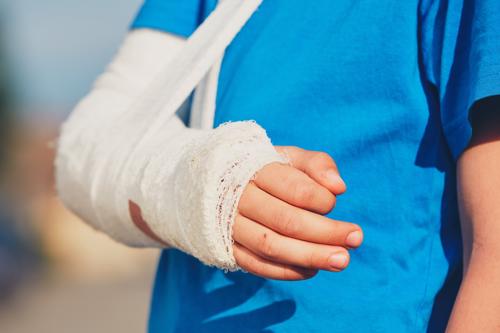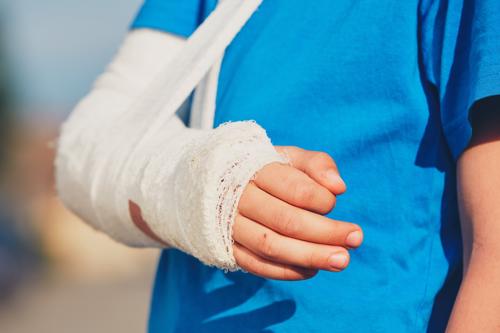 Scarring and Disfigurement
Scarring and disfigurement caused by an accident can have a devastating physical impact on victims that suffer many negative effects such as horrific pain, nerve sensitivity, etc. If you were hurt in an accident that resulted in scarring and disfigurement, our lawyers can explore the legal options for recovering compensation with you.
Spinal Cord Injury
Spinal cord injuries have the potential to change your entire life. If you can no longer walk, you may be forced to alter your home and even change careers. You may also require long-term treatment for your injuries. At Bethune Law, we have the resources, knowledge, and skills to help you obtain compensation for your spinal cord injuries.
Wrongful Death
Nothing can ever erase the trauma associated with losing a loved one. If you lost a loved one due to someone else's negligence or carelessness, our compassionate wrongful death attorneys can help you pursue the financial compensation that you and your family need.
Workers' Compensation
You should not have to worry about how to support your family following a work-related accident. You have legal rights as an employee and our workers' compensation attorney will ensure that they are protected. We will work to get you the benefits you are rightfully entitled to so that you can focus on getting back to work.
Slip and Fall
Slip and falls often lead to serious injuries. You can pursue a claim for a slip and fall if a business or property owner created an unsafe condition or knew about the hazardous condition but still failed to correct it or provide sufficient warning. Our legal team is dedicated to helping Macon slip and fall victims pursue meaningful compensation for their injuries and damages.
Review Your Claim With Our Macon Personal Injury Lawyers
Personal injuries are often devastating to victims and their families. If you or a loved one suffered a personal injury due to another party's negligence, you can count on the competent legal team at Bethune Law to help. We have experienced personal injury lawyers that will work hard to ensure that they provide you with the best possible legal representation.
Our attorneys achieve exceptional results and treat all clients with dignity and respect. To learn more about your legal options in your Macon, Georgia personal injury case, talk to our personal injury lawyers at Bethune Law today at 4048757800 or using the contact form provided. We provide a free initial, no-obligation consultation.