Georgia is blessed with some of the best rivers and lakes in the Southeast that provide both visitors and residents with plenty of opportunities for swimming, fishing, boating, and more. The state is also home to thousands of boating enthusiasts and boat owners with over 319,000 boats registered there.
Thousands of Georgia visitors and residents suffer serious injuries and damages each year in boating accidents in the state. If you or a loved one was injured due to the negligence of a boat operator, you need to speak to the experienced Macon boat accident lawyers at Bethune Law.
To schedule your free, initial consultation, call us at 4048757800 or contact our personal injury lawyers via the free consultation form provided so that we can explore your legal options together.
What Are Georgia's Boating Laws?
In Georgia, a person has to be over the age of 16 to drive a boat and they are going to need a driver's license to get behind the wheel. They will also be required to have passed the boater education course.
There are strict regulations when it comes to reckless operation including maintaining more than an idle speed within 100 feet of another vessel. It is these details that play a role in determining fault when the legal claim comes through.
If you believe the other party was negligent in Georgia then it is time to move forward with our trusted boat accident lawyers by calling 4048757800.
Common Causes of Boat Accidents in Georgia
Being in a boat accident doesn't mean each situation is going to be the same. Each case is unique as to what caused the accident, who was responsible, and where it happened.
The most common causes of boat accidents include:
Inexperience Driving the Boat
Alcohol Use
Dangerous Water Conditions
Speeding
Improper Lookout
Inattention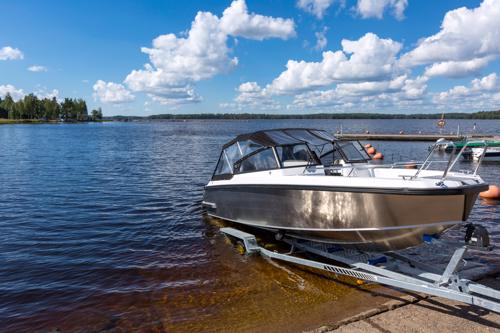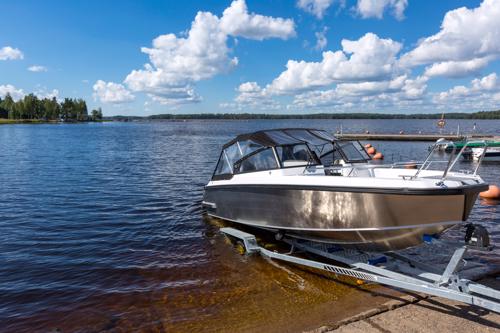 These are just some of the causes that can be listed when it is time to file the claim in Macon. We can help with this and make sure everything goes ahead as desired.
How Do I Know I Have a Boat Accident
If you have been injured in a boat accident, you must prove that the injuries and/or damages resulted from another party's negligence to have a valid boat accident claim and recover damages from them. The fact that you were hurt in a boating accident does not mean that another party was negligent.
Negligence refers to the failure to act with reasonable care. It means that you have to prove that someone did not act with reasonable care and you got hurt as the result of that negligence. Negligence is not always easy to prove, which is why you need the boat accident lawyers at Bethune Law representing you.
What Should I Do After a Boat Accident?
If you have been in a boat accident, it is important to seek medical attention as that is the most important step in documenting your injury. You will want all of this information processed and available to you for the legal claim.
It is also essential to reach out to law enforcement to make sure both parties are registered by the police. This is going to make it easier to go through the event and what caused the boat accident.
Once you have done everything, it is always best to gain access to witness statements and/or any other information that can be used later on. Just having this type of evidence on hand is going to matter. Please note, never claim that you are guilty as that can come back to play a role in the case.
Please take the time to consult with a boat accident lawyer that specializes in these types of cases as soon as you can. To do this with the Bethune Law Firm, just call us at 4048757800.
How Is Fault Determined In Boat Accidents In Georgia?
Cases in Georgia civil court are assessed through the lens of comparative negligence. This means each party is going to have a set percentage of fault in the case as deemed necessary by the judge. This is going to be determined after going through all of the evidence that is provided to the judge.
This is why it is important to prove the other party was guilty and was at-fault. It can go a long way in getting greater compensation for the case.
If you want to learn more about what the Bethune Law Firm can do for you, please call 4048757800 to set up your appointment with one of our trusted lawyers.
What Types Of Damages Can You Recover From A Boat Accident Claim?
When you are in a boat accident, the expenses are going to start to pile up quickly. These expenses are not going to be funded by anyone and most people will either have to rely on health insurance and/or pay out-of-pocket.
This can be a troubling time and that is why you can claim economic damages for all of the money that has gone out. You can claim medical fees, rehab costs, lost wages, and any other expense that was caused by the boat accident including damage to the boat.
You can also move forward with non-economic damages such as emotional distress, suffering, pain, anxiety, depression, and any other impact on your quality of life.
How Much Time Do I Have to File a Claim?
From the time of the boat accident, you are going to have two years to file the legal claim against another party involved in the incident.
It is important to have everything organized as soon as possible instead of letting the clock run down. This is going to be in your best interest and will make sure the evidence is fresh.
If you want to learn more about whether or not your case works under the statute of limitations, please call us at 4048757800 for more details. We will go through everything and shed light on what the Bethune Law Firm can do for you.
How Much Will a Boat Accident Lawyer Cost?
If you have been in a boat accident and want to file a claim, one of your requirements is going to be affordability and a reasonable payment structure.
At the Bethune Law Firm, we are not out to set up unreasonable rates and ask for upfront payments. We understand this is a troubling time for most clients and the last thing you are going to want to worry about is accumulating enough funds to pay us.
This is why we work on a contingency fee basis to make sure you can pay through the compensation that is made available by the defendant.
We take a small percentage from the amount and the rest is yours.
Why Do I Need a Lawyer?
When pursuing compensation for a boat accident injury our lawyers can help with their experience in:
Case Preparation/Filing a Lawsuit
When you believe it is time to prepare for the case, the best course of action is to go to a legal professional. At the Bethune Law Firm, we are trained to handle boat accident claims and will make sure everything goes ahead the right way.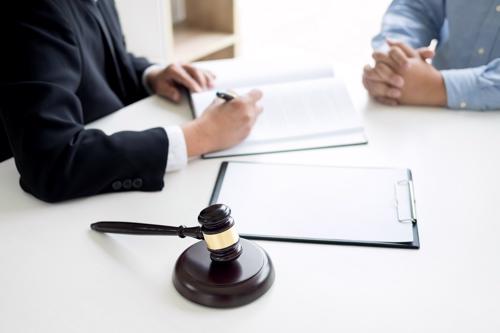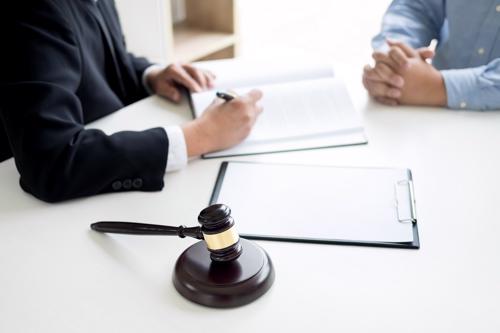 This includes preparing the evidence, organizing the relevant details, and making sure the legal claim is a viable one in Macon. This is key for anyone that is trying to put forward a proper claim against another party. You will want to go with the Bethune Law Firm to see results.
Settlement Negotiation
Settling for a specific amount can be useful for both parties as it doesn't cross over to a trial. You can save quite a bit of time and it can make it easier for both parties in terms of moving forward.
If you are faced with this possibility, there is nothing more important than a qualified lawyer.
You are going to see quick results and everything is going to be organized. This is critical when it comes to settling the case and receiving compensation for what has happened.
Trial Preparation & Representation
If it is deemed important for the trial to go ahead then you will require a lawyer to help out. These accidents are unique and come with a separate set of requirements that need to be adhered to. If not, you are going to have a weak claim that isn't going to go through the way you want it to.
We highly recommend seeking professional lawyers for these types of cases due to how they are assessed. With our help at the Bethune Law Firm, you are going to feel confident about the process and receiving justice for what has occurred. To get started with us, call 4048757800.
Contact Our Macon Boat Accident Lawyers Today
Being in a boat accident can lead to significant injuries and long-term effects that see a drop in your quality of life.
Keeping this in mind, it becomes important to see what your legal options are in Macon. If you have been in a recent boat accident and want legal representation against another party, it's time to reach out to the Bethune Law Firm at 4048757800.
We are not going to cut corners during the process and will make sure to listen to your needs from start to finish. If you want top-tier legal representation that is going to be there when you need us the most then please give the Bethune Law Firm an opportunity.