The last decade has seen ridesharing become popular due to its convenience. Companies such as Uber and Lyft have based their operations in virtually every city in the US. It follows that the number of Uber and Lyft cars has increased on US roads, and the probability of a car accident involving an Uber or Lyft car is high. What's more, Uber passengers can also get injured when the car they are riding in is involved in an accident.
Uber accidents may involve other motorists, bicyclists, and even pedestrians. While car accident claims are more straightforward, the litigation of Uber accident cases can become complicated especially due to Uber's accident policy. Such claims may easily involve multiple insurance companies, and the pursuit of a claim against the at-fault driver or Uber may be overwhelming for victims.
If you have been injured in an Uber accident due to the negligence of the Uber driver or any other third party, you may have a valid claim against the at-fault party. Working with an experienced Macon Uber accident lawyer can help you protect your right of receiving compensation and maximize your settlement amount. Wondering what to do after being involved in an Uber accident? Call us today at 4048757800 to talk to one of our car accident lawyers to know your legal rights and options in a free, risk-free consultation.
Uber and Lyft Accident Statistics
Studies have shown that since the emergence of Uber and other ridesharing companies, DUIs and other fatal accidents involving passenger vehicles have significantly gone down. Uber made close to 4 billion trips in the US between 2017 and 2018, which is about 45 rides per second.
In this period, Uber cars were involved in 97 fatal crashes which led to 107 deaths. Out of these, 21% of the victims were Uber drivers, 21% were riders, and 58% were third parties. Of all Uber and Lyft accidents recorded in a year, a significant portion has been found to occur at the pick-up and drop-off locations. What's more, almost all Uber crashes (about 90%) occur in urban areas.
What are the Most Common Types of Uber and Lyft Accidents?
Various types of accidents involving Uber or Lyft cars may occur. Some of the most common ones include:
Passenger Injury Due to an Uber or Lyft Driver
Sometimes, Uber and Lyft drivers may act negligently and cause an accident. Such drivers may be driving carelessly and without regard for other road users, run red lights, ignore traffic signs and speed limits, or fail to yield to other motorists or road users like bicyclists. As a result, a passenger might suffer injuries like whiplash following a crash.
Third-Party Injury Due to an Uber or Lyft Driver
Distracted driving and speeding are common causes of car accidents in Macon, Georgia. Uber drivers may be distracted while on the phone and may be less focused on the road. In such cases, such drivers can easily cause rear-end collisions, head-on collisions, T-bone collisions, or even crash into a bicyclist or a pedestrian.
Passenger Injury Due to Another Uber Driver
Accidents involving two Uber-affiliated cars could also happen, and one of the drivers could be at-fault for the accident. Such accidents could also lead to injuries to a passenger aboard the other Uber car.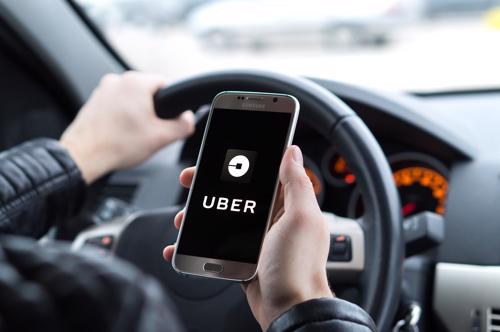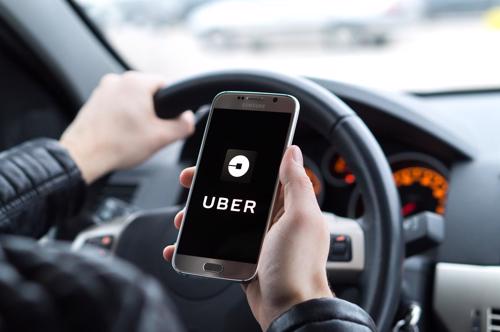 Property Damage Due to an Uber or Lyft Driver
Besides injuries to the driver and rider, Uber accidents also cause damage to the property of the other parties involved. Particularly, these accidents may lead to a total loss or significant damage to motorcycles, bicycles, and other cars involved.
Uber and Lyft Driver Injury Due to Their Own Negligence
Uber and Lyft drivers can also get injured in crashes that result from their own negligence. Particularly, they may suffer back and neck injuries following a rear-end collision, head-on collision, or even roll-over accidents.
Uber and Lyft Driver Injury Due to Another Driver
Drivers may also suffer injuries due to the carelessness of another driver on the road. Such drivers may therefore be eligible to file a claim against a negligent driver and receive compensation for their injuries.
Passenger and Driver Injury Due to a Defective Vehicle Part
Uber drivers and riders may suffer injuries following an accident that results from defective or malfunctioning vehicle parts. Such accidents could occur due to defective airbags, tires, or vehicle parts such as brakes. Injured parties may therefore seek restitution for their injuries by filing a lawsuit against the manufacturer of such products.
Who Can Be Found Liable in an Uber Accident?
In Uber or Lyft accidents, it is not only the driver who may be liable for the accident. Other parties and road users may also be held responsible for the accident. The common parties that may be held liable for an Uber accident include:
Uber or Lyft Driver
Uber and Lyft drivers are supposed to exercise the utmost care whenever they are behind the wheel. Any mistake that leads to an accident may cause injuries not only to themselves but the passenger aboard. However, some Uber drivers may not be as careful and might get distracted by their smartphones or the car radio.
With such distractions while on a busy road, an accident may not be far away. Where an Uber driver is found to be liable for an accident, their insurance company or Uber may have to compensate the injured party for their injuries.
The Rideshare Companies
In addition to crashes caused by Uber or Lyft drivers, there have been other serious issues for which these companies must be held liable. Some of these incidents include:
Sexual assault and rape
Robbery
Assault and battery
Driving under influence
Kidnapping
Rideshare companies can be held liable for injuries to riders if any of these incidents occur. Most of these companies don't do sufficient background checks on drivers using their apps, which is why they are held liable for any of the aforementioned incidents.
Any Related Third Parties
Other road users may also be responsible for an Uber or Lyft accident. Other drivers, motorcyclists and bicyclists can be held liable for an accident if they acted negligently. Road users who disregard road signs or fail to yield, and in turn causing an accident, may be held liable. Car and parts manufacturers may also be held responsible if an Uber accident was caused by a defective car part.
How are Uber Accident Cases Different from Regular Car Accident Cases?
Uber requires that each driver have their personal car insurance that may cover them or others whenever an accident occurs. Uber also provides additional insurance coverage that may cover drivers, riders or uninsured third parties in the event of an accident. Unlike regular auto accident claims, Uber and Lyft accident claims are handled according to the period in which the driver was when the accident happened. The following scenarios make Uber accidents claims different from regular car accident claims:
Scenario 1
If a driver gets into an accident before they log in to the Uber or Lyft app, their personal car insurance policy applies. Georgia law requires that all drivers have the following minimum car insurance coverage for their vehicle:
$25,000 for bodily injury liability per person and $50,000 per accident
$25,000 for property damage liability per accident
Scenario 2
If an Uber accident occurs when the driver is logged in but waiting for a ride request, Uber provides insurance coverage for any accident that is the driver's fault up to $50,000 per individual or $100,000 for all injuries and $25,000 for property damage. However, this insurance policy by Uber is secondary, which means that you must first file a claim with the driver's personal car insurance policy. In case there are unpaid damages, then Uber's insurance policy will be used to compensate the injured party up to these policy limits.
Scenario 3
If an Uber driver has a ride request and accepts it, then Uber or Lyft policies apply in case of any accident. Uber's policy covers up to $1,000,000 for losses resulting from the accident. However, this policy applies if the at-fault driver is unknown, doesn't have a car insurance policy, or their insurance policy is insufficient to pay for the injuries resulting from the accident. For this reason, this policy is often referred to as Uber's uninsured/underinsured (UM/UIM) insurance coverage.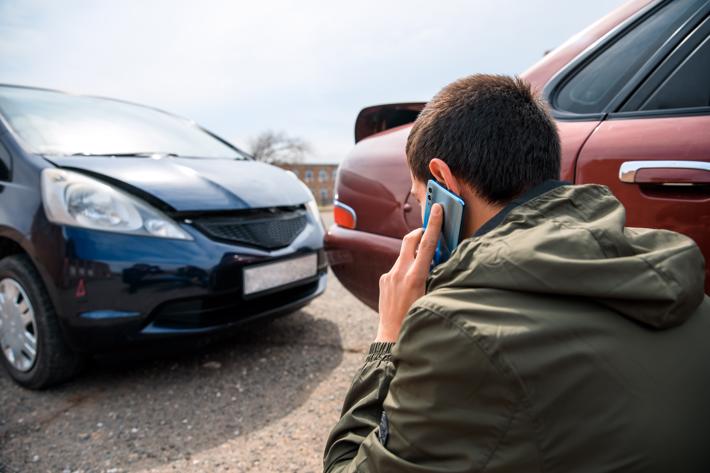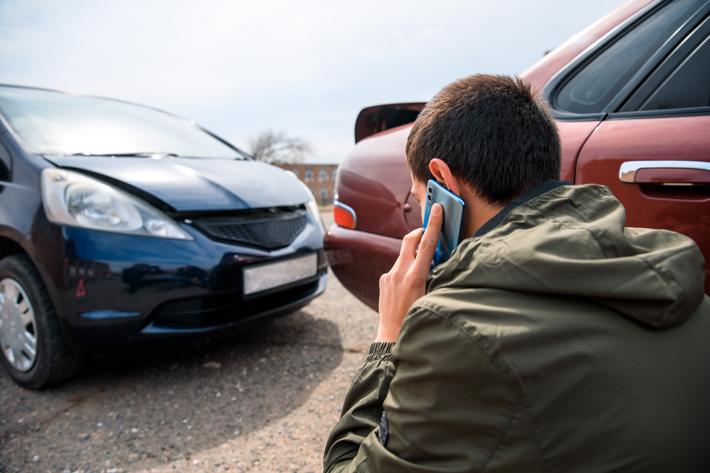 Does Uber Have a $1 Million Insurance Policy For Accidents?
Yes. Uber provides additional insurance coverage of $1 million for injured parties. However, this policy covers the injured persons if the at-fault party is unknown, uninsured or underinsured. What's more, this policy applies if the Uber driver had accepted a ride request and was enroute to pick a rider, or was on the way to drop the rider.
What Type of Compensation Can I Seek in an Uber Accident?
Generally, Uber accident victims can seek economic and non-economic damages for their injuries. Economic damages are awarded to compensate the injured party for monetary losses and may include:
Present and future medical expenses, including hospital stays, surgeries, prescriptions, and vocational rehabilitation.
Lost income. If the injured party is unable to resume work, the result is significant loss of income. They may therefore be entitled to seek damages for lost wages and income.
Loss of earning capacity. Injured persons who suffer long-term or life-long injuries may also seek damages for any wages or income that could have been in future.
Property damage. Drivers whose vehicles are damaged following an Uber accident are eligible to receive compensation for the damage to their car if the Uber driver was at fault.
Uber accident victims may also seek non-economic damages, which are meant to compensate them for non-monetary losses. The most common non-economic damages in Uber accident claims include:
Mental and emotional anguish
Loss of enjoyment of life
Loss of consortium
Loss of companionship
Should I Just Accept a Settlement Offer?
At first, it may be difficult to establish how much you deserve in compensation after suffering injuries in an Uber accident. However, working with an experienced Uber accident lawyer in Macon can help you establish the worth of your claim. Generally, it is not always advisable to accept a settlement offer as insurance companies may undervalue your claim to pay less than they should. Our lawyers at Bethune law firm help accident victims get maximum compensation by advising them on when to take a settlement offer and when to file a lawsuit against the at-fault party.
Are there Time Limits for Filing an Uber Accident Claim?
Like any other car accident claim, Uber accident victims must adhere to strict time limits when filing their claim. Otherwise, they may lose their right to pursue compensation for their injuries. Under Georgia Code Section 9-3-33, auto accident victims must bring action for bodily injuries within 2 years, while a loved one can bring action for wrongful death within 4 years. Under Georgia Code Section 9-3-32, all actions for personal property damage must be brought within 4 years.
How Much Will an Uber Accident Lawyer Cost?
At Bethune law firm, our lawyers work on a contingency fee basis. That means you don't have to pay anything until your case is won. If we don't win, you won't pay anything. Upon receiving compensation, a percentage of it will be used as the lawyer's fees.
Why do I Need an Uber Accident Lawyer?
Litigation of Uber accident claims can get complicated, and hiring an experienced Uber accident lawyer in Macon, Georgia, is the best way to protect your right of receiving compensation for your injuries. Specifically, you will need a lawyer for the following reasons:
Case Preparation
Whenever our lawyers advise an Uber accident victim to file a lawsuit against the at-fault driver, they help them prepare a watertight case. This is achieved by gathering essential documents like medical and police reports as well as reports from other experts. With an undeniable claim, you are assured of not only receiving compensation but also getting the maximum amount.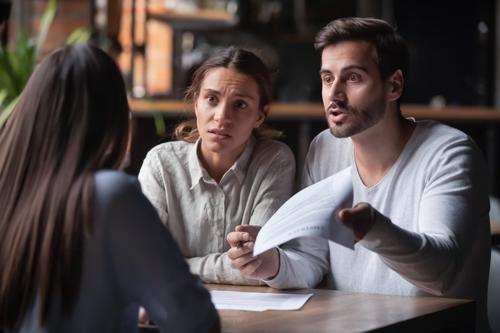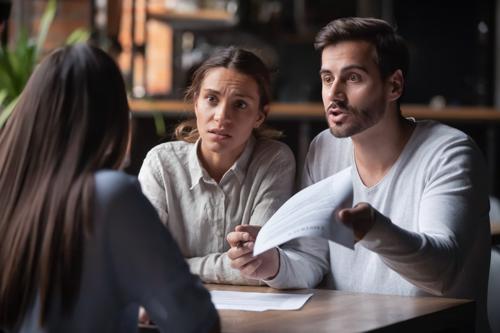 Settlement Negotiation
Where the insurance company of the at-fault party is ready to offer a settlement offer, our lawyers will help you negotiate maximum compensation for your injuries. If the insurance company fails to make a reasonable settlement, our lawyers will advise you to file a lawsuit against the at-fault party.
Trial Preparation & Representation
If your case goes to trial, our attorneys will represent you in court and passionately defend your claim before a judge. Their experience in courtroom procedures comes in handy and therefore know the right steps to take to ensure you receive compensation for your injuries.
Review Your Claim With Our Macon Uber Accident Lawyers
Uber, Lyft, and other rideshare companies have become commonplace and the probability of getting into an Uber accident is high. Whether you have suffered injuries when riding in an Uber or property damage in a crash involving an Uber-affiliated car, you may qualify to receive damages for your losses.
However, these accident claims can be complicated since various policies may apply. Hiring and retaining an experienced Macon personal injury lawyer can help smooth the claim process and maximum compensation for your losses. If you or a loved one has suffered injuries following an Uber accident, don't hesitate to seek legal counsel. Call us today at 4048757800 to talk to one of our lawyers to learn about your legal options in a free case evaluation.