A workplace accident could leave you speculating unemployment and how you are going to continue providing for your loved ones. And while you have heard about workers' compensation, chances are that you, like most people who've been hurt while at work, don't have an idea of how to start the process while still recovering from your injuries and trying to make ends meet. Fortunately, professional Macon workers' compensation lawyers, like those at Bethune Law Firm, can help explain how workers' comp works and if pursuing a claim is something that will work for you. We are here to help you overcome the different impediments related to workers' compensation cases and take action.
As a workplace injury victim, your employer's responsible for covering all of your on-the-job injury costs, regardless of who is at fault. If you don't have the slightest clue about how workers' comp works in Georgia, get in touch with us today to get the legal help and counsel you need to file a successful claim. Call 4048757800 and schedule a free, no-obligation initial consultation with one of our skilled personal injury attorneys.
What's Workers' Compensation?
Workers' compensation is a type or form of insurance that's governed by state laws. Anybody who employs other people is required, by these state laws, to purchase and provide a plan or cover for his or her employees – employees don't pay into the program. The purpose of workers' comp is to safeguard the long-term wellbeing of workers by providing them a financial "safety net" after they've been injured. The program protects workers against financial loss caused by any type of work-related damage/injury – that includes fatal accidents – and provides the following benefits:
Income loss – Accounting for earnings you missed and will miss due to your injury
Medical expenses – Accounting for medical costs incurred following the accident
Death benefits – A workers' compensation claim can also provide financial compensation to the family of a worker who lost their life due to a fatal on-the-job injury
In Georgia, workers' comp is enacted under a "no-fault" system; which means that cover is what we'd call an "exclusive remedy". Simply put, victims can't file a tort liability claim after being injured. As such, if victims use their mandated employee benefits, then their legal options become limited. Victims cannot sue their co-workers or employer, for example, as the laws that govern workers' compensation in Georgia protect employers and personnel from such actions. At the same time, you don't get any additional rights outside of workers' comp, even after the company has been penalized. It's things such as these that necessitate the need to work with a professional and experienced injury lawyer.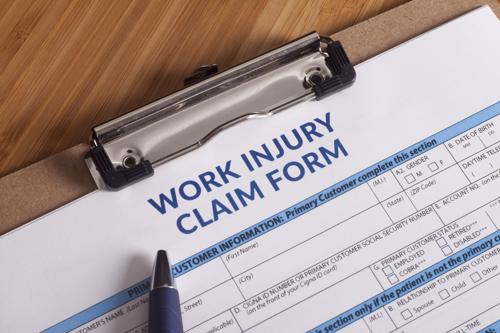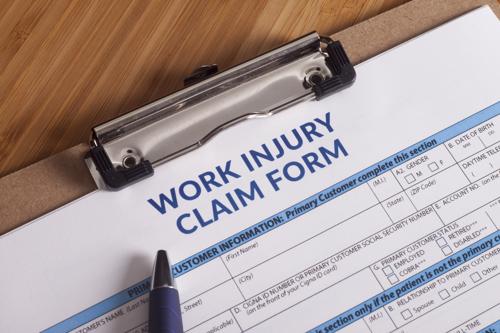 Apart from that, some companies will do their best to ensure their workers don't file a claim by dragging the reimbursement process, something that could prove to be a serious problem especially when you are trying to recover. And that's where legal counsel comes into the picture. An attorney could help streamline things to ensure you get compensated well and without delays.
What Should I Do If I'm Hurt While at Work?
If you've been injured while at work, the steps you take immediately after will determine how successful your case is once you start pursuing a claim. Here is a look at what you should do when filing a claim in a bid to secure workers' compensation benefits:
Seek Treatment Right Away
If your injury is catastrophic and critical, seek medical attention right away by visiting the nearest emergency room or hospital. As a victim, your welfare and health should be a top priority – this is not the time to worry about how your injuries impact your claim, we can always figure that out later. Even if your injuries are minor, still make sure you see a doctor and get checked.
Notify Your Employer
Make sure you report the accident, injury, or illness to your employer or the relevant authority – human resources manager, supervisor, or general manager – as soon as possible. Telling your spouse or coworkers does not count. Once you've reported the matter, your boss should provide you with the resources and forms needed to file a compensation claim, plus what's known as a panel of physicians, which is a list that highlights the names of doctors whom employers have enlisted to treat injured employees. Georgia law requires that employees who suffer injuries at their place of work submit an accident or injury report within thirty days.
See a Doctor
Schedule an appointment with one of your employer's enlisted doctors. While there, make sure you tell them, in all honesty, when and how the illness or injury arose, and the impact it has had on your life. Make sure you follow the doctor's recommendations and remember to take any medication they prescribe.
File a Claim
To start the claim process, you will need to fill and submit a Notice of Claim or WC-14 form with the State Board of Workers' Compensation (SBWC). If your employer doesn't have this form, you still can get one from the State Board's website. Remember to send a completed copy of the form to both your employer and their insurance carrier.
Please take your time when filling out the WC-14 form as the information you provide here will be used to deny or approve your compensation claim. Please note that you have 1-year from the day the accident happened, or from the day your occupational illness was diagnosed to complete and submit the form.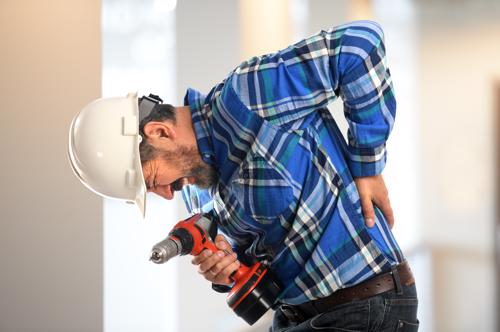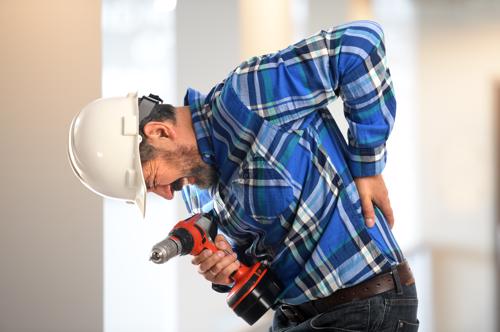 If possible, record your injuries by taking photos of whatever caused the accident and your injuries (if visible) and consider keeping a written record of your injuries. Evidence could help build your case during trial.
What are Some of the Most Common Injuries Suffered After a Workplace Accident?
While there are many types of injuries one could suffer during a workplace accident, there are some that are quite common. Here is a list of some of the most common injuries suffered by workers/employees:
Muscle strains
Joint Pain
Amputations
Inhaling toxic fumes
Hearing Loss
Fight injuries
Cuts and lacerations
Construction accidents
Accidents while working with tools or machinery
Accidents while traveling for business
Why Should I Hire a Macon Workers' Compensation Attorney?
Filing for workers' comp is a detailed and time-sensitive process considering that there are deadlines that must be met for you to pursue a claim. While employers are expected to be open about all the procedures, many employees generally don't know what they're supposed to do, when they are supposed to do it, and how. If you are currently looking to file a workers' compensation claim, a professional injury attorney from Bethune Law can help guide you through the workers' comp filing process and ensure you get the benefits you deserve.
If you are yet to file for workers' compensation, a lawyer can help you gather the documentation needed to support your claim, prepare the necessary forms, and ensure that everything is filed on time.
If you have filed a case and your claim was denied, a lawyer could help you discover the reason why your case was dismissed and start the appeal process for you.
How Much Will It Cost to Hire a Macon Workers' Compensation Lawyer?
There is a unique concept, known as a contingency, that's used by many legal professionals in different areas of the law. When this term is used, it means that the attorney or law firm in question does not charge you, the client, a single cent unless they win the case. For them to get paid, they have to make sure you get compensated so that they can deduct their payment from the proceeds of your settlement. That means that your attorney follows the same incentive structure as yours.
As per the State Board of Workers' Compensation, attorney fees are based on the agreement you reach with your attorney and are subject to the Board's approval if the fee is greater than 100.00 USD. No fee greater than 25 (twenty-five) percent of the client's award of weekly settlement or benefits shall be approved.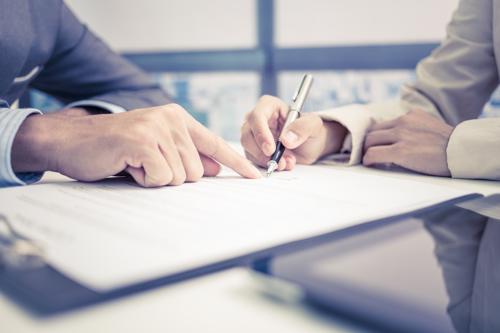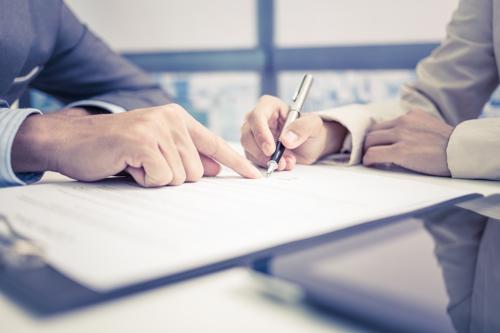 That, therefore, means that the max amount any Georgia-based lawyer can take from a workers' comp case is 25 (twenty-five) percent of the settlement or income benefits. Attorneys that win compensation for their clients are allowed to continue drawing their fee from a client for a maximum of 400 weeks.
However, it's worth noting that medical expenses are considered a part of the benefits package you receive and aren't included in what the lawyer can take their fee. Simply put, you do not have to spend any of the money awarded to you as medical benefits to pay your lawyer for their services – that money is strictly intended to pay medical bills.
What Should I Do if My Workers' Comp Claim is Denied?
If you are discontented with the benefits you've been allocated or have been denied workers' compensation benefits, you may request to have your case heard by the State Board of Workers' Compensation. Worth noting here is that the case is presided over by an Administrative Law judge – his duty is to determine what benefits if any, you, the victim, should receive. Since the SBWC allows both employers and employees to be represented by an attorney at the hearing, you should consider having a lawyer represent you considering that most employers will have their attorneys present during the hearing.
At the hearing, you are free to call witnesses and present evidence as you try to prove your case before the presiding judge makes a ruling, either denying your claim or granting you benefits. If your claim is denied once more, you have the option to file a petition with the State Board of Workers' Compensation's Appellate Division where you get to argue out your case before a panel of judges.
What Responsibilities Do Employees Have in Filing Workers' Compensation Claims?
The first step to filing a workers' compensation claim involves you informing your employer of the injury-causing incident. While you aren't required to do substantial paperwork or be subjected to intense scrutiny, there are several things you need to keep in mind after you've been hurt while at work. As an employee, it's your responsibility to:
Report any workplace injuries and accidents immediately they happen
Ensure you alert your employer if you've been hurt while working. This should be done within thirty days of the day you got injured or when you were first diagnosed with a work-related illness or injury.
Inform the doctor about your injury(s) and how it happened.
Accept reasonable medical treatments and care if directed to do so by Georgia's State Board of Workers' Compensation.
Accept drug tests after an incident if the workers' comp insurance company or employer requires it.
Report any changes in status to your company or the workers' compensation provider
Make truthful and honest claims and statements to receive workers' compensation. You could end up being convicted of a misdemeanor for making misleading or false statements to obtain workers' comp benefits.
What Responsibilities Do Employers Have in the Workers' Comp Process?
Employers in Macon, Georgia, have several responsibilities as per the state's workers' comp system. According to Georgia law, employers with three or more workers are required to have coverage. Employers who don't have this coverage can be sued in civil court. Furthermore, employers are required to post notices that provide the firm's workers' comp carrier's name, and which state that injured employees reserve the right to receive benefits and medical treatment in areas that they spend most of their working hours.
These notices should also state the different Workers' comp benefits employees are entitled to. Apart from that, employers are required to provide injured workers with a workers' comp claim form within 24-hours of getting a notice of the illness or injury. They are also required to provide each worker with written material relating to workers' rights to receive compensation.
Can I Be Laid Off for Filing a Workers' Compensation Claim?
While employers are forbidden from retaliating against or firing injured workers who file a workers' comp claim, Georgia law doesn't say anything about retaliating against or firing workers who're getting those benefits. Georgia's extremely strong at-will statute empowers employers to willfully terminate any worker who does not have an employment contract.
Considering this, it is easy to see why injured employees generally find it hard to decide whether or not they should report injuries to their employers considering that doing so could have negative consequences. If, while performing your duties, you suffered injuries, you could decide to file a compensation claim.
If you choose that route, then do note that your employer is required by law to pay and provide all the necessary benefits. However, you still could lose your job. If you are worried about your employer discriminating against you or harassing you for injuries suffered while doing your job, call Bethune Law now and talk to one of our professional workers' compensation attorneys.
Is There a Time Limit to Filing a Workers Compensation Claim in Macon?
Yes, there is! Unlike personal injury cases, which victims must file within 2-years, workers only have one year to file their claim – if you fail to do so within the specified period, you end up losing your ability to file for benefits. It's worth noting that the time starts counting on the day the accident happens or from the day your work-related illness or injury was discovered.
Can I Sue My Employer?
Georgia's official code makes workers' comp the exclusive remedy for any on-the-job damages or injuries. As a result, victims have no other option but to use the state's workers' comp system if they are hurt while on the job. That means that even if the company was negligent, you still can't sue them outside of workers' comp settings.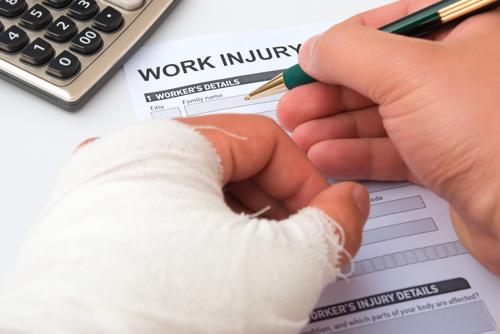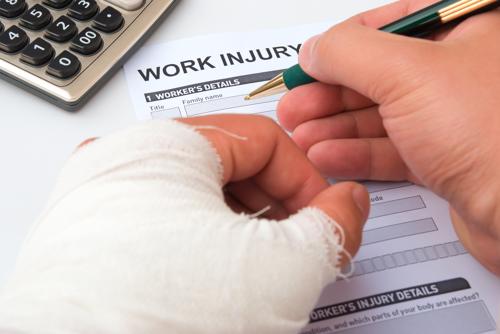 Can Independent Contractors File a Workers' Compensation Claim?
Independent contractors, under Georgia Law, are not eligible for workers' comp. For one to be eligible, they need to have been a statutory or permanent employee. If an employer can control a worker's manner, time, means, and methods of execution of a task that needs to be completed, then that person is more of an employee than an independent contractor and can file for workers' comp benefits.
What is My Workers' Compensation Claim Worth?
Workers' comp insurance is mandatory for Georgia companies that employ more than three people. Your income loss replacement benefits, as a victim, is 2/3 your average weekly wage – it's worth noting that it comes with a $675/week cap. This only applies to workplace accidents that took place after July 1, 2019.
Workers' compensation will pay for:
Prescription medication
A percentage of your lost wages
Your medical bills (only with the approved treating physicians)
Any travel expenses related to the treatment of your injuries
Any rehab costs
Income loss replacement benefits
Permanent Partial Disability (PPD)
Extra cash only if the approved doctor provides a disability rating that complies with the guidelines stipulated by the American Medical Association.
Let the Experienced Macon Workers' Compensation Lawyers At Bethune Law Help You
The experienced workers' compensation lawyers at Bethune have the knowledge and experience needed to file for or appeal your injury benefits. If you are currently trying to recover from a workplace injury or are trying to cope with the loss of a loved one, you deserve to receive the benefits for your damages and loss without being taken for a ride.
A work injury attorney from Bethune Law can help you receive benefits for injuries suffered on the job by aggressively fighting for your rights to get compensated. Apart from that, we'll also fight hard to ensure that your position is safe while you are recuperating. Call 4048757800 today and schedule a no-obligation, free-of-charge initial consultation with our professional workers' compensation attorneys.