If you or your loved one have suffered injuries and damages from a Macon motorcycle accident, then you must be aware of the physical and emotional implications. Motorcycle accident victims may suffer life-changing consequences due to the negligence of another driver. You have the right to seek compensation in Georgia for another person's negligence.
An experienced Macon motorcycle accident lawyer will go above and beyond to get you the settlement you are entitled to. At Bethune Law Firm, we understand the intricacies of motorcycle accident cases and the laws governing this domain. Contact us today for a free case review. We will find all at-fault parties once we gather relevant evidence.
You can file a motorcycle accident claim today to get the compensation you deserve. Our experienced auto accident lawyers will offer you valuable legal assistance to help build the strongest case. Call Bethune Law Firm today at 4048757800 if you or your loved one has been injured in a Georgia motorcycle accident. Our attorneys will offer you top-notch legal advice throughout the claims process.
How Can a Motorcycle Accident Lawyer Help With My Compensation Claim?
A motorcycle accident can be a life-changing event. Motorcycle riders are typically exposed to the elements. You may sustain more severe injuries if you are involved in a motorcycle accident than a passenger car accident.
Experience in Filing Claims
Your Macon motorcycle accident lawyer can help you file your claim before the deadline. Still, our experienced lawyers can give you sound legal advice on the merits and drawbacks of your case. At Bethune Law Firm, our Georgia motorcycle accident lawyers will inform you of all crucial deadlines pertaining to your lawsuit.
An in-depth understanding of Georgia's comparative negligence laws also comes in handy. Our motorcycle accident lawyers can use their knowledge to discuss your settlement amount with the defendant's insurance company. We can also negotiate on your behalf if you were partially at-fault for the collision.
Proving Your Claim
Sufficient evidence is required for any successful negotiation, litigation, and compensation. Our Macon motorcycle wreck lawyers will thoroughly investigate documents like police and medical reports. We will also look into the evidence, including dashcam footage and security camera footage.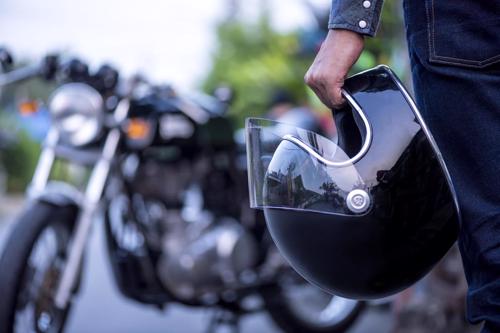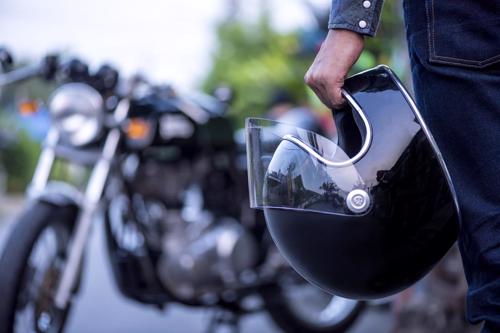 At Bethune Law Firm, our seasoned Macon, GA motorcycle accident lawyers will visit the accident scene and try to recreate what happened. We will also interview witnesses and gather any relevant evidence from the accident scene, including pavement marks, street signs, and motorcycle damage photos.
You need to hire a competent motorcycle accident lawyer to get the settlement you deserve. Motorcycle riders have the same rights as any other road users. At Bethune Law Firm, we are ready to go to trial if out-of-court settlement negotiations are unsuccessful.
What are the Most Common Causes of Motorcycle Accidents?
In truth, Macon's motorcycle accidents can be entirely avoided and prevented if drivers take all necessary precautions. Lots of different factors contribute to these collisions on Georgia roads. Bethune Law Firm has seen it all. Here are some of the most common causes of Macon motorcycle accidents:
Distracted Driving
It is the responsibility of all drivers to pay attention when driving vehicles. Actions such as texting, changing the playlist, and eating while driving can lead to Georgia's motorcycle accidents. Our Macon motorcycle accident lawyers could prove the negligence of a driver if they engaged in distracted driving.
Failure to Pay Attention to Motorcycles
Motorcycle riders have the same rights while on the road as any other road user. Sadly, many car drivers don't pay attention to motorcycles. Drivers may fail to look properly, especially at road junctions. They may also disregard motorcycles while on the road.
Drunk or Drugged Driving
Alcohol plays a large part in motorcycle accidents. Crashes involving the use of alcohol and other drugs are likely to cause severe injuries or death.
Faulty Mirrors, Brakes, or Lighting
Vehicle owners and motorcycle riders should always make sure their lighting, brakes, and mirrors function properly. Faulty vehicle parts can cause motorcycle accidents in Macon. For instance, you may end up with severe injuries if a car driver fails to stop due to defective brakes.
Unexpected Pedestrians in the Road
Motorcycle riders face more dangers from road hazards than other vehicles. Pedestrians can pose a serious safety threat to riders due to the small and unstable state of motorcycles. Other road hazards, including dead animals, potholes, and slick pavement conditions, can also lead to Macon motorcycle accidents.
Motorcycle Accident Statistics
According to data from the National Highway Traffic Safety Administration (NHTSA), 4985 motorcyclists died in 2018 due to motorcycle accidents. 28% of motorcyclists who died in 2017 were drunk.
154 motorcyclists were killed in 2018 in Georgia. More than 25% of these motorcyclists were aged between 20 and 29 years old. 61% of motorcycle accidents in 2017 were caused by alcohol impairment.
What Are the Motorcycle-Specific Laws in Georgia
In Georgia, pertinent motorcycle laws apply. You require the legal counsel of an experienced Macon motorcycle accident lawyer who understands motorcycle-specific laws in Georgia. This is critical if you want to get justice and the compensation you deserve.
The state of Georgia requires all motorcyclists to abide by all laws adhered to by other motorists. Even so, there are specific laws regarding the operation of motorcycles on public roads in Georgia.
All motorcyclists in Georgia are required to wear protective headgear. Motorcycle riders are also allowed to ride their motorcycles on the full lane of any highway or public road. However, they aren't permitted to operate between multiple traffic lanes. Motorcycle riders in Georgia must be at least 16 years of age to be allowed to drive motorcycles.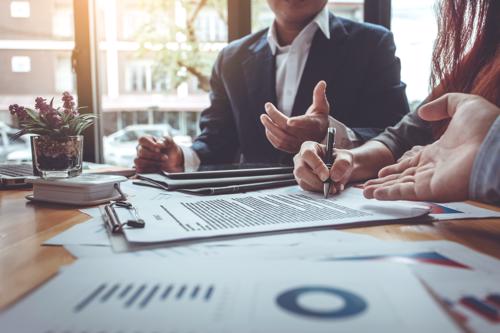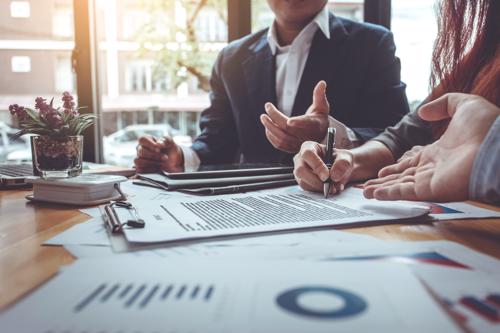 The state of Georgia also requires motorcyclists to have a Class M motorcycle license, avoid lane-splitting, and wear a Department of Transportation (DOT) approved safety helmet. Motorcyclists should also ensure their motorcycles have brake lights, working headlights, and turn signals.
A motorcyclist who doesn't adhere to these rules may be found negligent. This may end up affecting the plaintiff's overall settlement amount.
Always seek the help of a seasoned Macon motorcycle accident lawyer if you or your loved one has sustained injuries due to another driver's negligence. At Bethune Law Firm, we will apply the comparative negligence rule to ensure you get the best compensation available.
What are the Most Common Injuries Seen in Motorcycle Accidents?
Seasoned Georgia motorcycle accident lawyers comprehend that any injuries sustained in a motorcycle accident can go from bad to worse at any time. For this reason, you should always seek full compensation for any injuries arising from a motorcycle wreck. Here are some of the most common injuries seen in motorcycle accidents:
Broken Bones
The impact of a motorcycle accident may result in broken bones. In most instances, this occurs in the ankles and wrists. You may also experience breaks and fractures around the legs, pelvis, ribs, and thighs. Some people who suffer from broken bones may never regain full mobility. You may have lifetime nerve damage.
Road Rash
Road rash is a term used to describe burn injuries that motorcycle riders get during accidents. The skin is scraped across the road, exposing nerve endings. These skin abrasions occur when the body comes into contact with gravel or asphalt. This experience can be quite painful and may expose threats of wounds becoming infected.
There are three degrees of road rash severity: first degree, second degree, and third degree. A three-degree road rash requires immediate medical assistance. You may even require surgery to repair your skin.
Head and Brain Injuries
Brain injuries happen when an individual experiences a severe blow to the head. Traumatic brain injuries can be life-threatening. They can permanently change your life. Head and brain injuries can leave you completely paralyzed. You may end up requiring physical and occupational therapy. Some of the symptoms of TBI include headaches, fatigue, insomnia, memory loss, hearing damage, and vision loss.
Spinal Cord Injuries
Spinal cord injuries are rampant when it comes to motorcycle accidents in Georgia. Being ejected off your motorcycle could leave you with spinal cord injuries. You may end up smashing into another vehicle. This may result in severe spinal cord injuries that may require long-term physical therapy and surgery.
How is Fault Determined in a Macon Motorcycle Accident?
Macon motorcycle accidents are based on the principle of negligence. Your Georgia motorcycle accident attorney must prove that the liable driver did not meet the necessary, reasonable standards of care under Georgia's laws. Bethune Law Firm will conduct thorough investigations to build the strongest case.
Comparative negligence rules are applied in Georgia to determine fault in Macon motorcycle accidents. If there are various parties at fault, the settlement will be determined based on each party's liability in the crash. You aren't entitled to compensation in Georgia simply because you are injured.
You are only entitled to compensation if your liability in an accident is less than 50%. There is a high probability that your claim will be thrown out if your liability is 50% or higher. That's why you need an attorney who can defend your rights in court or during settlement negotiations.
Ascertaining your percentage of negligence is crucial in Macon motorcycle accident claims. At Bethune Law Firm, we will collect all relevant evidence, interview witnesses, review police reports, and medical records to determine your liability percentage.
What Type of Compensation Can I Receive for My Motorcycle Accident?
You may be entitled to compensation if you have been injured in a motorcycle accident in Macon. Motorcyclists may still be susceptible to injuries despite wearing protective gear. Here are some of the damages you may recover from a motorcycle accident:
Economic Damages
These damages cover any medical bills like surgery costs, hospital stay, and rehab expenses that you may have incurred due to your physical injuries. It also includes lost wages, property damage, and lost earning capacity. You require a competent Macon motorcycle accident lawyer's legal aid to gather the necessary evidence to prove these damages, including your medical records and salary records.
Non-Economic Damages
You may endure intangible damages when you are involved in a motorcycle accident. You are entitled to seek a non-economic settlement if you suffered injuries due to another party's negligence. These damages include mental anguish, pain and suffering, loss of life enjoyment, bodily impairment, permanent disability, and emotional distress.
Punitive Action
You may be entitled to punitive damages if your Macon motorbike accident attorney proves there was malicious intent during the crash or if the defendant's negligence was too extreme, leading to life-altering injuries or permanent impairment. Bethune Law Firm is equipped with the necessary resources for evidence collection to prove malicious intent or absolute negligence.
Why Was My Motorcycle Accident Claim Denied?
Denying your claim is the first thing all insurance companies do. The best outcome for insurers is paying out the absolute minimum settlement. They require the plaintiff to appeal the claim once they deny it.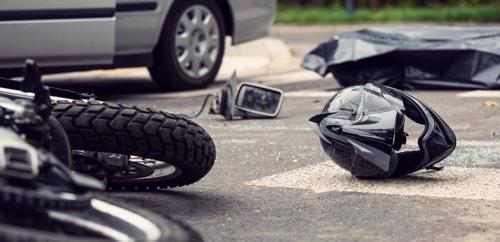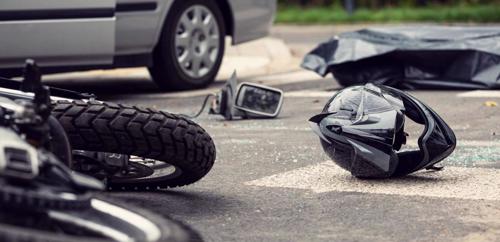 Regrettably, this doesn't always happen. Some victims will not appeal, nor will they hire a competent lawyer to push for compensation. There are several reasons why your motorcycle accident claim may be denied in Georgia, including:
The insurance policy was revoked or expired
The at-fault driver wasn't covered under the policy
The insurance believes you are to blame for the accident
They don't think you suffered any injuries
They don't believe the accident has any direct relation with your injuries
Are There Time Limits to Filing a Claim in Georgia?
All states have time limits that plaintiffs, defendants, lawyers, and judges must obey. They determine how long you have to file your motorcycle accident lawsuit. Georgia, too, has a statute of limitations for personal injury cases.
In Georgia, you have two years from when an injury or death happens to file a motorcycle accident claim. For property damage, this period is four years. Your case will be voided once this time limit expires.
Review Your Claim With Our Attorneys
Motorcycle accidents can be quite devastating. They can cause severe injuries and fatalities. You can sustain permanent disability and have life-changing side effects when you are involved in a motorcycle accident in Macon. Start your claim process today to avoid Georgia's two-year deadline.
At Bethune Law Firm, our experienced personal injury attorneys are well-versed with motorcycle laws in Macon. We will conduct independent investigations into your case to find all liable parties. Our team will also offer you the best legal options for your Georgia motorcycle accident claim.
Call Bethune Law Firm today at 4048757800 for a free case review if you or your loved one has been injured in a motorcycle wreck. Our skilled attorneys are ready to offer you sound legal counsel about your case. Contact us today to speak to the best motorcycle accidents in Macon, GA.