Macon, Georgia traffic deaths have gradually decreased. This is according to the last report published by the NHTSA (National Highway Traffic Safety Administration). However, even though the traffic deaths have decreased in number for the third consecutive year that does not mean that car accidents have stopped occurring. That is because there are still a few drivers in this region who fail to comply with all traffic laws and as a result end up causing unnecessary accidents. If you are a victim of a car accident caused by another faulty driver, contact our Macon car accident lawyers at Bethune Law Firm for a free consultation and legal assistance.
How Much Does A Car Accident Lawyer Cost?
Many law firms have been established in Macon, Georgia, and all charge different rates for providing legal services. However, at Bethune law Firm we first focus on the case at hand and agree on a contingency fee with our clients. That means we do not request an upfront payment and the contingency fee only applies if we win your case. Therefore, do not hesitate to seek legal service because of your financial situation. Call our Macon personal injury lawyers today and get the legal help you need.
What Should I Do After A Car Accident?
We all try our best to avoid car accidents. But, no matter how careful you are on the road sometimes it seems impossible to avoid them. Many people do not know what to do after being involved in a car accident. Therefore, if you live in this region and encounter such an incident, make sure that you do the following:
Call Police
After being involved in a car accident, the first step that you should take is to call the police. The police play an important role in determining the person responsible for the accident. They also help maintain order since most drivers fail to take the blame for the accident. Therefore, make sure that you contact the police as quickly as possible. If you do not have a cellphone, you can ask someone who is nearby to contact the authorities on your behalf.
Check on Other Involved Parties
Always remember to check on other parties involved in the accident before leaving the scene. Some victims may be suffering from severe injuries, causing them no to move. While others might be too weak to free themselves. Because of this reason, always check on the other victims to make sure that they are safe as well.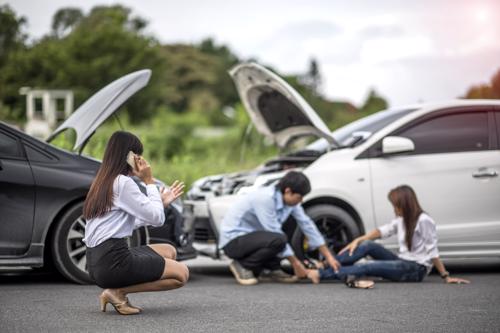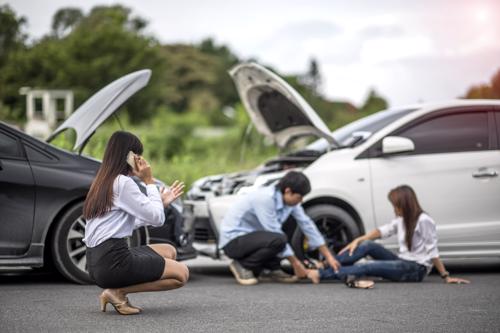 Exchange Info
The State requires both drivers of the car's involved in the accident to exchange their credentials which include the driver license number, the vehicle registration number, and full names. Also, remember that the exchanging of this information has to be done peacefully and respectfully. If the other driver is not willing to provide his or her information then wait for the police to arrive at the scene and then make your request.
Record The Scene Of The Accident
To help you remember the outcome of the accident, make sure that you record the scene. Another reason why taking such footage is important is because you can use this type of content to file a personal injury claim. Especially if the accident was a result of another drivers' recklessness or negligence. Moreover, do not leave any details behind when recording since the footage recorded can also be used by your lawyer and investigators to determine the cause of the accident.
Never Admit Fault
Whether you are the one responsible for causing the accident or not, never admit fault. If you admit fault, it means you will be held liable for all damages and injuries sustained by the victims involved in the car accident. Therefore always stay calm and wait for the police to arrive at the scene. If you think you are responsible for causing the accident, contact your car accident lawyer and seek legal advice.
Seek Medical Attention
A car accident can cause either minor or severe injuries. That is why you should visit the nearest healthcare facility to be treated for any of these injuries. Moreover, the doctor will also determine whether you are in perfect health or not once your medical checkup is complete.
Call A Macon Car Accident Lawyer
A car accident lawyer can help protect your rights, by making sure that you get compensated for injuries sustained and also for damaged property. However, this only applies if you are not held liable for causing the accident or did not contribute to the cause of the accident. Another reason why you should call a car accident lawyer is that you can get free advice on what to say while giving your statement.
Why Do I Need A Lawyer?
Handling a car accident matter alone is not advisable especially if you do not have any legal experience. Therefore, it is vital that you solve the matter with the help of a lawyer. A car accident lawyer will offer you legal advice and do all the difficult work for you. Here are other reasons why you should consider contacting a lawyer after being involved in a car accident.
Case Preparation And Filing A Lawsuit
When it comes to filing a lawsuit, there are certain requirements that you are required to comply with so that your case can proceed on to the next state. Some of these requirements are easy while others are complicated. That is why you need the help of a car accident lawyer since he or she is trained and experienced in this type of work.
Settlement Negotiation
Car accidents do not necessarily have to be settled in court. If the party at fault is willing to compensate the victim for his or her losses, then the matter can be settled without having to go to court. However, do not try to negotiate with the parties involved without the presence of a legal representative. That is because you might be pressured in accepting an offer that is worth less than your actual claim.
Trial Preparation & Representation
Trial preparation and representation is a complex work that requires proper planning. Trial preparation requires your lawyer to gather all the necessary evidence used to build your case. Moreover, your car accident lawyer also prepares witnesses and learn the best way of dealing with each one of them.
How Much Can I Expect To Receive For My Damages?
There are several factors that determine how much a victim should receive for his or her damages such as damaged property, injuries sustained, cost of treatment, and even lost wages. However, you should always consult a legal representative to help you calculate the total cost of all your damages.
What Type Of Damages Can I Recover?
In Macon, Georgia, car accident victims can recover three types of damages which are non-economic, economic damages, and punitive damages.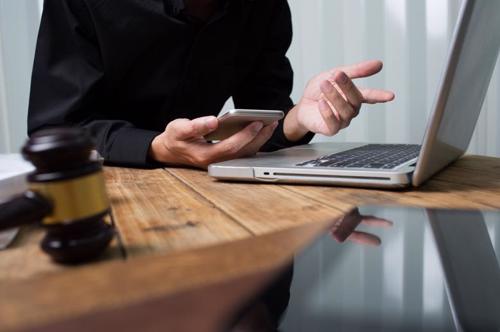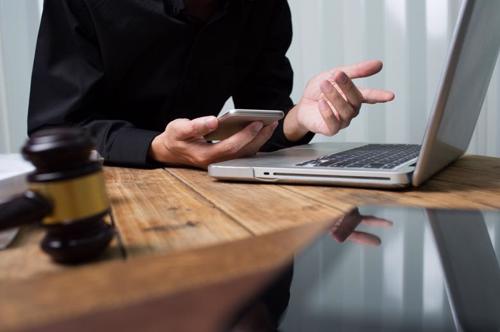 Non-economic Damages
Non-economic damages allow car accident victims to recover from damages that cannot be quantified a good example of non-economic damages include psychological distress, suffering as well as pain. Another factor that you need to acknowledge is that these particular damages sometimes require continuous treatment, which causes the cost of treatment to increase.
Economic Damages
Economic damages compensate victims for their financial losses. If you paid any medical fees while seeking treatment after the accident, then the party held liable is required to compensate you for such a burden. Besides, covering medical bills, you also get compensated for any financial loss incurred as a result of being involved in the accident. That means victims can be compensated for lost wages, damaged property, and future medical care as well.
Punitive Damages
Sometimes car accidents are caused by driver's mistakes and ignorance. When a driver ignores traffic rules and his actions lead to an accident. Then the court takes action in making sure that such cases are not repeated in the future and the best way of doing this is by awarding these particular damages to the defendant.
How Is Fault Determined?
In Macon, Georgia, the police use the evidence gathered to determine the driver at fault. Some of the evidence used by the law enforcers include traffic cameras, statements provided by the drivers, and witnesses' statements. Moreover, you also need to understand is that it only takes a short period for the police to make this conclusion.
How Long Do I Have To File A Car Accident Claim In Macon, Georgia?
Those who are involved in a car accident might sustain serious injuries that may take longer to treat. That is why the State's Statute of limitations requires car accident victims to file their claim within 2 years after the crash. This allows victims to have enough time to recover before they can take legal action. However, with the help of a car accident lawyer, your case can be filed while you continue to recover.
What Can I Do If Insurance Denied My Claim?
Insurance companies will do their best to deny you your claim. Even though you might have all the evidence needed to build your case or meet all legal requirements, insurance companies will always have a reason to deny victims' claims. Some of the common reasons used by insurance companies are; failing to pay for premiums as required, dealing with uninsured driver's claim, and the insured was not permitted to operate the vehicle.
However, with the help of a car accident lawyer, you can proceed on and appeal for your claim and if necessary file a lawsuit. Your lawyer will also help you find out from the insurance company why your claim was denied.
Types Of Car Accidents We Handle
Bethune Law Firm is made up of experienced and licensed lawyers who have been in services for an extended period. Below are different types of car accidents handled by our law firm.
DUI
Cases of DUI is still another issue that the State is facing. If you have been involved in an accident caused by a drunk driver, contact our law firm and we will see to it that you are compensated for your damages.
Distracted Driving
Distracted driving is another cause of car accidents in Macon, Georgia. Today, many drivers lose focus while driving because of many things such as texting, talking to passengers, and operating the radio while still driving. The driver is required to pay attention to the road when driving and avoid anything that can distract them. However, if you get involved in an accident caused by a distracted driver, then you deserved to be compensated for your loses
Head-on collisions
Another type of car accident that we handle at our law firm is head-on collisions. There are many things that can lead to this type of accident but the most common causes are distracted driving, ignoring traffic signals and signs as well as poor road usage when overtaking other motorists.
Hit & Run Accidents
Hit & run accidents do not occur as often as other types of car accidents. However, if you or someone close to you has been involved in such an accident, call us today and we will help you with your case.
Rear-End Accidents
In Macon, Georgia, rear-end accidents are easy to handle since it is easy to determine the party at fault. According to State law, the driver held liable is the one who collides with the rear-end of your car. Moreover, when involved in such an accident, make sure that you record the two vehicles since you can use the footage as proof.
Reckless Driving
Even though many drivers are always careful when driving, there are still a few who do not seem to care about their safety or that of other road users. Reckless driving has been known to cause accidents for decades. That is why you should allow our legal team to fight for your rights if you have been involved in an accident caused by a reckless driver.
Rideshare Accidents
Rideshare accidents are not easy to deal with and victims usually do not know who to blame for their damages and injuries. That is because ridesharing companies such as Lyft and Uber are managed by multiple parties and governed by intersecting insurance regulations and policies. Therefore, if you or your relative was involved in a rideshare accident, call our law firm and we start working on our case.
Texting And Driving Accidents
Texting and driving are another primary cause of car accidents in Macon, Georgia. The use of mobile phones either to text or check messages has been identified as another cause of car accidents in this region. Therefore, if a driver causes an accident as a result of texting while driving, then he or she is held liable for the damages and injuries sustained by the victims.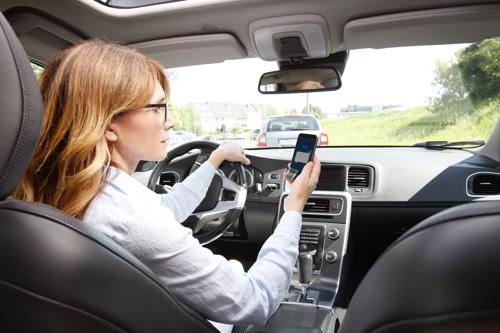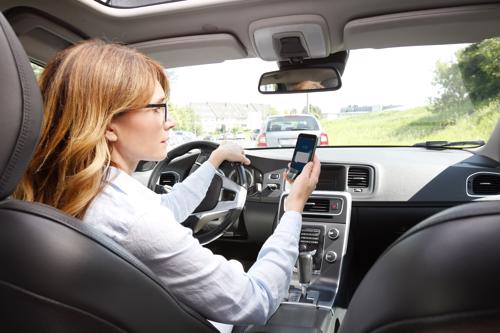 Uninsured Motorist
According to State law, you are not required to carry this type of coverage. Moreover, things can only get worse if you are involved in an accident and sustain severe serious injuries. That is because you will be forced to settle medical bills and pay property damaged even if you are not to blame for the accident. However, with the help of our lawyers, we will review your case and offer you the best legal solution if you are in an accident with an uninsured driver.
Truck Accidents
Many road users fear sharing the road with commercial trucks because of their huge size and weight. Another reason why road users try their best to avoid commercial trucks is that they are known to cause serious injuries when involved in an accident. Besides, causing serious injuries and sometimes death, truck accidents also damage a lot of property because of their huge size.
Truck accidents are caused by various factors such as overloading of trucks with excess cargo, speeding, reckless driving, DUI, distracted driving, and mechanical problems. Truck accident cases also take a long to conclude since commercial trucks are supervised by a different individual. However, with the help of an experienced truck accident lawyer, you can be sure that your case will be handled within a short period.
Motorcycle Accidents
The Bethune Law Firm is also experienced in handling motorcycle accidents. Motorists need to understand that motorcycles are more dangerous when compared to cars. That is because those who ride motorbikes have less protection compared to those who are inside a vehicle. Moreover, motorcycle riders are also required to be extra careful when using the road and abide by all traffic rules as well.
In Macon, Georgia, the most common cause of motorcycle accidents is reckless driving, speeding, distracted driving, driving under the influence of illegal drugs or alcohol, and fatigue. Therefore, if you have been involved in this type of accident, contact our law firm and we will review your case.
Schedule a Free Consultation with Our Attorneys
There are many people who have been involved in car accidents. But, a large percentage usually do no seek compensation since most of them do not know where to start or which legal steps to take. Therefore, if you live in Macon, Georgia, and have been involved in any type of car accident, call us today and speak with an experienced Macon personal injury lawyer who will review your case and offer a free consultation service. Moreover, our first priority is to protect the rights and interests of our clients.