In the state of Georgia, all property owners have a legal right to exercise reasonable care in keeping their premises safe and well maintained. They also have a duty to make a reasonable inspection of the property to make sure it's free from dangers and hazards to visitors. In fact, the exact duty of the property owner to the visitor depends on the relationship between them. When you or someone known to you is injured on another person's property, you have the right to seek adequate compensation from the property owner.
Proving a premises liability case isn't easy. You may want to handle the case by yourself to save money, but the expertise that an experienced Macon premises liability lawyer may bring to the case is invaluable. You are more likely to receive adequate compensation for the loss when you work with a seasoned attorney. You may not have adequate knowledge of premises liability law to argue the case successfully. The law can be quite complicated for someone without the proper background in the field.
Proving negligence of the property owner is quite complicated and requires the expertise of a professional premises liability lawyer at Bethune Law Firm. Terrence R. Bethune – partner of Bethune Law has experience in representing countless highly satisfied clients in premises liability cases.
He has helped recover millions of dollars for these victims and their families in the past twelve months alone. In fact, he is highly experienced in matters involving death, severe injuries, paralysis, broken bones, head injuries, and leg injuries due to slip and fall accidents on someone else's property. Our personal injury lawyers will help you get the maximum compensation allowed under the law including medical bills, hospital charges, loss of wages, property damages, and more.
Do I Have a Premises Liability Claim?
Proving a premises liability case is a complicated process. Your lawyer is the best person to determine whether you have a viable premises liability claim against the property owner. There are four important elements to proving the negligence of the property owner. You should be able to prove all four elements to get the maximum compensation from the property owner.
That's why you need to work with a professional injury lawyer who has extensive experience in the field. They should specialize in premises liability laws and have experience representing clients in the past. Bethune Law is a highly specialized team of injury lawyers. We can help you obtain the compensation you deserve for your injuries.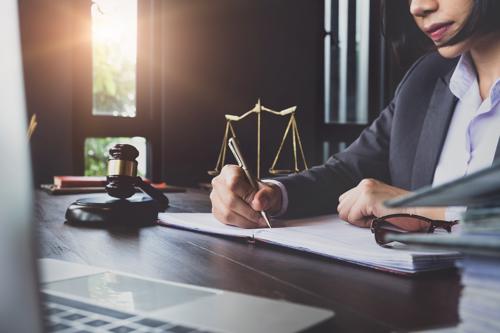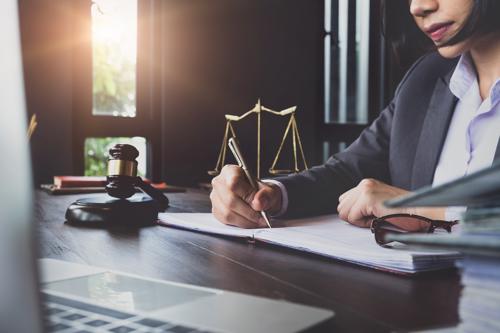 A reliable premises liability lawyer knows how to prepare your case in such a way that you win the maximum possible benefits for your losses. They know how to locate evidence and which evidence is relevant to the case. They will interview the witnesses to the accident and prepare the case accordingly. They may also call upon experts in relevant fields to testify on your behalf. The most important advantage of hiring a premises liability lawyer is peace of mind knowing you have the right expertise to handle the case.
What are Common Types of Premises Liability Cases in Macon?
There are different types of premises liability claims in Macon, GA. Here are some of the most common types of liability claims:
Slip and Fall Accidents
Slip and fall accidents are more serious than most people think. The statistics reveal that slip and fall accidents are the leading cause of emergency room visits in the U.S.
Dog Bites
When someone else's dog bites you, you can claim damages from the owner of the dog. But you need to prove that the dog was dangerous, the owner acted carelessly, and you didn't provoke the dog in any way. The same laws apply to any other type of animal attack.
Swimming Pool Accidents
Even though swimming pools help people relax and unwind, they can also pose a serious safety threat. If you suffer from swimming pool injuries due to someone else's negligence, you can sue the other party for damages.
Negligent Security
If someone attacks you at a business establishment, the property owner is partially responsible for your injuries. Every business should implement security measures to protect its customers. If the property owner has neglected their duty, you can sue them for damages for the injuries caused to you as a result of the attack.
Improper Maintenance
Structural failures of buildings may result in unwanted injuries to visitors. If you have been injured due to such an incident, you can sue the property owner for damages for your injuries.
Elevator and escalator accidents are quite common in Macon GA. The property owner should maintain the escalators and elevators on their property to protect the customers. If you are injured due to an escalator or elevator accident, you can file a claim.
Faulty stairs and railings can also injure people. The property owner has a responsibility to maintain these utilities in a way that they don't pose any safety threat to the customer. When you are injured due to faulty stairs or railings, you can claim compensation from the property owner.
Who is Responsible for an Injury in a Premises Liability Case?
Proving a premises liability case involves four important factors. Here are the elements of a successful premises liability case:
The property had a dangerous or hazardous condition
The property owner knew about the condition or should have known about it if he/she cared for the property
The owner didn't do anything to fix the condition or diffuse the hazard
The victim was injured as a result of the dangerous condition or hazard on the property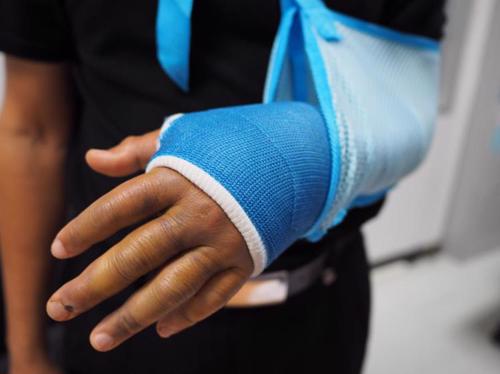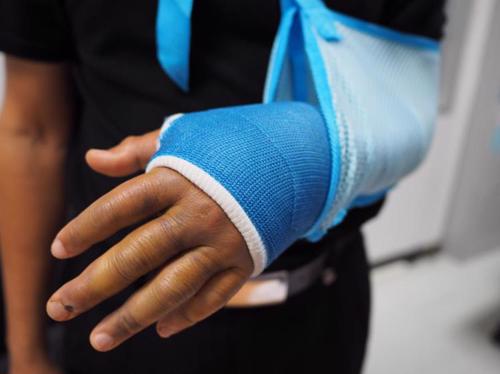 The most important element is the dangerous condition that existed on the property. It can be anything that has the potential of harming a person. For example, a wet or slippery floor can easily harm a person if there is no warning sign to inform the visitor of the condition. Uneven concrete surfaces, deteriorated stairs, and unsecured floorboards are the other examples.
What if My Child is Injured?
The attractive nuisance doctrine is a piece of law in Georgia that helps protect children from injuries when they visit another person's premises uninvited. Children don't have the ability to identify dangers on a property similar to adults. For a child, an unattended swimming pool is an interesting curiosity or an attractive nuisance.
The property owner should take reasonable action to eliminate attractive nuisances. Any potential hazard on the property should be protected so that no child could enter. Unused drained pools should be locked or fenced. The fence should be high enough to keep children from climbing it. Open wells and pits should be covered with an object that a child cannot lift or open. Construction projects should be properly fenced so that no child could enter the site.
If a child is injured while trespassing on someone else's property, you can claim damages from the property owner under the doctrine of attractive nuisance. Our child injury lawyers are experienced in preparing and presenting your case in a way that you win the maximum compensation for the injuries to your child.
What if I was Injured at My Workplace?
Employees hurt at their job are entitled to claim damages under the Georgia workers' compensation program. You should file a claim through this. If your injury isn't covered by the workers' compensation program, you can speak to one of our experienced lawyers to file a case under the liability law. We employ some of the best premises liability lawyers in Macon GA to handle your case successfully.
Is There a Deadline for Filing a Macon Premises Liability Claim?
Georgia has a two-year statute of limitations for premises liability claims. You need to file the claim two years from the date of the accident.
File Your Claim With Our Macon Premises Liability Lawyers
Bethune Law is your trusted partner to handle your premises liability lawsuit. We approach all cases similar to preparing for a trial case. We will negotiate with insurance providers, big corporations, and property owners to get you the maximum possible compensation you rightly deserve.
If the insurance providers are unwilling to pay you the rightful compensation you deserve, we are prepared to take your case to trial so that you get the maximum amount of compensation possible under the law. That's why you need to rely on Bethune Law for all your premises liability lawsuits in Macon.
Are you injured on someone else's property? If so, you are entitled to compensation under the premises liability law of Georgia. You should work with a professional and experienced personal injury lawyer in Macon GA to obtain the maximum benefits for your damages. Call Bethune Law Firm at 4048757800 right now for all your premises liability lawsuit needs.