Accidents can happen almost anywhere, from your friend's backyard to a sidewalk at the park to your local grocery store. Whenever a person is seriously injured following a slip and fall accident, they might be eligible for a personal injury claim. Our Macon slip and fall lawyers are always available to help guide you through every step of the way to ensure you are well represented and that you get the compensation you need and deserve. Call 4048757800 today to schedule a free consultation with our injury lawyers.
What are the Most Common Slip and Fall Accidents?
According to data from the CDC (Center for Disease Control and Prevention), falls are some of the leading causes of injury-related deaths among adults over the age of 65. Fall-related injuries tend to be serious, and they include spinal cord injuries, fractured bones, and traumatic brain injuries. This is why property owners are legally required to keep their properties safe. However, there are some property owners or managers who fail to do so.
Some of the common causes of slip and fall accidents include:
Unlit sections of walkways and hallways
Wet or slippery staircases, walkways, or floors
Weather-related conditions such as when snow isn't salted or shoveled away
Failing to restrict affected areas and/or place signs whenever a hazardous condition exists
Structural faults or improper upkeep, leading to uneven stairs, steps, potholes in parking lots/streets, cracked sidewalks, torn carpeting, or broken floor tiles
Escalators that are out of order, broken staircases, missing handrails on stairs, etc.
Spills inside stores, nursing homes, hospitals, etc. that aren't cleaned up
Hazardous debris that isn't cleaned up, such as cut grass or tree branches
Failing to install storm drains, roofing gutters, and/or anti-slip devices leading to perilous conditions during bad weather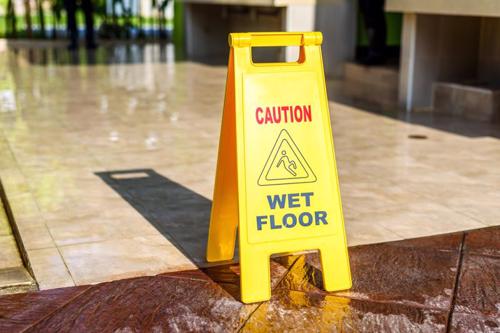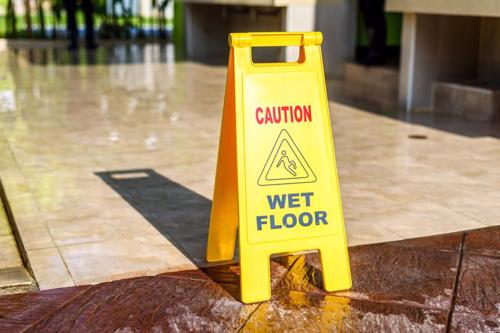 How Can a Macon Slip and Fall Attorney Help Me With My Case?
Following a slip and fall accident, you might be considering filing a claim without the need to involve an attorney. However, as outlined below, a lawyer can help you in so many ways, and give you the best chance of getting the compensation amount you need and deserve.
Investigating the accident
To file a successful slip and fall claim, you have to prove that the property owner was negligent, and therefore liable for your injuries. This is quite difficult to do in most cases, and a lawyer can help to conduct a thorough investigation to prove the owner/manager knew or should have known about the hazardous condition.
Collecting Evidence
Evidence will help prove your claim. Your lawyer will be aware of what evidence is needed, such as footage from surveillance cameras, and will know how to obtain it.
Claim Evaluation
There are many types of damages available in slip and fall claims. Some of them, like medical expenses, are generally easy to calculate. Others, like the pain and suffering you went through, are not. Your lawyer will know how to best evaluate your claim and the compensation amount to pursue.
Dealing with the Insurers
When dealing with these kinds of cases, insurance companies are not your friend. They basically don't want to pay you the full amount of compensation you deserve. Your lawyer will be aware of the strategies they may use to deny or reduce your claim, and hold them accountable for paying the compensation you deserve.
Your attorney will be serving as your advocate throughout the entire claims process, and will always represent your best interests.
What Steps Can Be Taken to Help a Slip and Fall Case?
The steps you take following a slip and fall accident will affect the amount of compensation you can receive down the road from your settlement. When possible, you should consider taking the steps outlined below after the accident:
Seek medical care
This should be done even if you don't think your injuries are severe. It will serve as a link between the accident and your injuries, which is something you have to prove during your claims process.
Make an accident report
Making an incident report to the business or the manager immediately after your fall is a way to establish with them that the accident occurred. Make sure you obtain a copy of this report for your lawyer.
Take photos or videos
You also want to document the scene of the accident, capturing what caused the fall and the injuries you sustained.
Obtain contact information
Get the contact details of the property owner/manager, their insurer, and any witnesses to your incident.
Save your clothes
Be sure to save the clothes you wore during the accident, as they could serve as solid evidence to show you were injured, especially if they are bloodied or torn.
Stay off social media
Don't talk about anything related to your incident and injuries to anyone other than your lawyer. Otherwise, you risk jeopardizing your case and the amount of compensation you're eligible for.
Don't sign any documents or give recorded statements
You could end up saying something you didn't mean and have your words twisted against you. Also don't sign any documents, such as the settlement release without having your lawyer view them first.
How Can a Slip and Fall Accident be Proved?
A property owner is obligated to maintain their premises at a reasonable level of safety standard, and fix any hazards that may exist in a timely manner. However, when an accident happens, it can be difficult to prove that the property owner was negligent or liable for the injuries. They tend to argue that you had some or all of the fault in the accident. To prove that the property owner was negligent, you have to show that:
The property owner was aware of the hazardous condition, or that they should have known about it
The property owner was aware of the hazard but did not take steps to fix it or warn people about it
The owner caused the dangerous condition
You were not aware of the hazardous condition, meaning you couldn't see it in time and no signs were posted
How is Liability Determined in a Georgia Slip and Fall Case?
In Macon, Georgia, slip and fall accident cases, the victim has to demonstrate that they didn't know about the existence of the hazardous condition that led to an injury. In case the hazard was in "plain view" or "open and obvious", it may be quite difficult to prove that the owner is liable for the resulting injury.
During the claims process, you will be asked questions like:
Were there any genuine reasons to be on the property at the time of the accident?
Did the property owner or manager issue any warnings about the hazardous condition that caused your injury?
Would a reasonably prudent person in the exact same situation have spotted and avoided the condition, if they weren't distracted somehow?
Did you engage in any activities that contributed to the accident?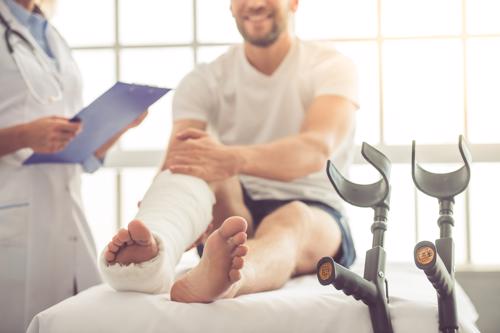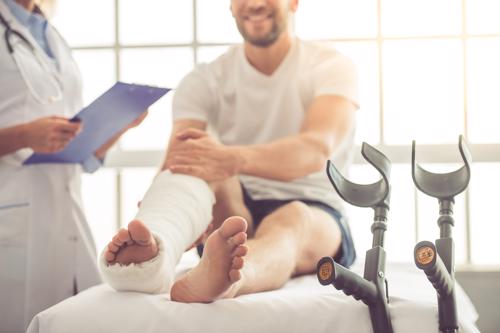 Keep in mind that the victim of a slip and fall accident may be found partly liable for their injuries. For instance, if you ignored the warning signs, or you were running recklessly through a crowded area, it could be termed as negligent behavior.
Under Georgia's comparative negligence law, your compensation award will be reduced by the percentage of your fault. If you were found to be 20% to blame for the accident, and your total damages amounted to $100,000, you would only be eligible to collect $80,000. Note that you will only be awarded compensation so long as you were not more than 50% liable for the accident. If you're found to be 51% to blame (or more), you are entitled to nothing.
How Much is My Slip and Fall Case Worth?
At this point, it's only natural to be curious how much your case is worth. Your best bet is to get in touch with a slip and fall lawyer at Bethune Law, who will take down the details of your case and give you a comprehensive breakdown of how much your case is worth.
Are there any Time Limits for Filing a Slip and Fall Lawsuit?
Georgia allows an injured person two years from the date of the slip and fall accident to file their claim or have it settled in a civil court. While this seems like a long time, two years could go by quickly, especially when it comes to lawsuits.
Contact a Macon Slip and Fall Lawyer Today
If you have been injured in a slip and fall accident, don't hesitate to get in touch with Bethune Law Firm today. Our premises liability lawyers have been helping slip and fall victims all around Georgia for decades. We are more than ready to help you get the justice and compensation you need and deserve.
Our tough approach and consistency in producing favorable results have helped us secure meaningful compensation for nearly all our clients. Call us today at 4048757800 to set up your initial case review with one of our lawyers. This is a no-obligation consultation session, where we will go through the details of your case and advise you on your legal options.