Bus crashes are pretty rare in Georgia, thanks to the high level of health and safety regulations and well-trained drivers and crew. They accounted for just 1 fatality in 2019 traffic accidents in Georgia.
While the state of Georgia lacks a united bus system, it has several competent but separate systems that serve different areas of the state. For instance, the Gwinnett County Transit (GCT) bus system serves Gwinnett county, and the Macon Transit Authority system serves Macon-Bibb county. These systems have implemented ample measures to ensure that the status quo remains for some time to come.
Unfortunately, despite Georgia's rigorous health and safety standards, certain circumstances such as poorly-maintained roads, bad weather, over-crowded buses, or other motorists' incompetence can lead to serious accidents. Besides, due to passenger capacity, and things like standing passengers or a lack of seatbelts, when a bus is involved in a crash, collision, or any other road accident, those involved often suffer severe injuries. A Macon bus accident lawyer can help ensure you are compensated for these injuries.
Georgia's legal system has laid out provisions for individuals who have been injured in a bus accident while traveling in the state. If you've been hurt or injured in a bus accident due to no fault of yours, it is very likely you may have sufficient grounds to pursue and obtain compensation for any injuries you sustained from the crash. Give us a call at 4048757800 and talk to our Macon auto accident lawyers and learn vital information regarding filing an injury claim after a bus accident.
What Actions Should I Take After A Bus Accident?
If you're hurt in a bus accident, irrespective of the crash's cause, to strengthen your case and increase your chances of recovering the monetary compensation due to you, you must choose your actions after the collision wisely.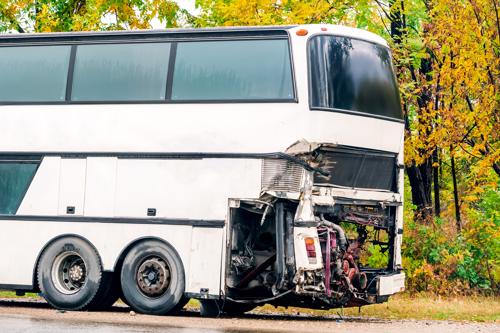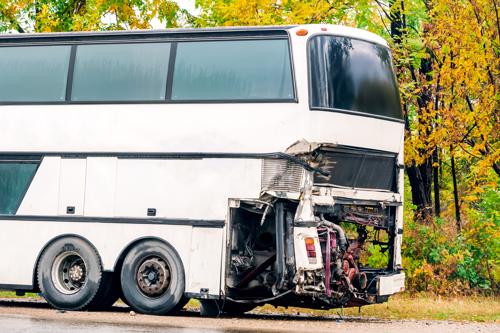 If you can, record and gather as much information about the accident as you can. We recommend you follow the steps immediately after you've been hurt in a road traffic accident involving a bus:
Get To Safety
The first thing you need to do is check yourself for injuries and then exit the bus if you can and move to a safe spot.
Call 911
After you've moved to safety, call 911 to report the accident so that the operator can send emergency responders.
Check On Other Involved Parties
As you wait for emergency responders to arrive at the scene, check on other parties involved. Offer assistance where applicable but avoid moving anyone who is severely injured or unconscious unless there is an immediate danger in their life from explosion or fire.
Gather Information
Make a note of the bus number, route and time, and date of the bus accident. Also, get the details of the bus driver and other drivers involved in the crash. Get their names, addresses, driver's license numbers, and phone numbers. Also, note the make, license plate number, and model of other cars involved in the accident. Lastly, get contact details of other bus passengers and bystanders who witnessed the accident.
Keep Your Ticket
While you can use CCTV footage and witness testimony to prove you were a passenger on the bus, it is vitally important you keep your bus ticket or pass as proof of travel.
Report The Bus Accident To The Relevant Transit Authority
Contact the relevant transit authority – for instance, if the accident occurred in Macon-Bibb County, contact the Macon Transit Authority and report the accident to them. Make sure to tell the transit authority your name and other contact information.
Record Details Of The Accident
Make a note of visible injuries, the location of the crash, the direction of travel, the time of travel, vehicle positions, and other events as they unfold. Also, take as many photos and videos of the scene as you can. Do this even before the police arrive if you can, so possibly crucial evidence isn't lost and essential details aren't forgotten.
Seek Medical Attention And Document Your Injuries
Attend your local ER or visit your family doctor right after the crash and make sure to keep a record of your injuries and treatment.
Call A Bus Accident Lawyer!
Remember, the only sure way to protect your rights after a bus accident is to have an experienced, skilled, and caring lawyer by your side. So, get in touch with a well-reputed bus accident lawyer near you, so you can protect your right to claim compensation and figure out the best way forward.
Common Bus Accident Injuries We Handle At Bethune Law Firm
When a school bus or intercity bus crashes into a cyclist or hits a pedestrian on the road, the resulting injuries can be catastrophic. Even occupants of the bus are not immune to injury. Below are the common injuries that can occur after a bus accident:
Broken Bones
The force of impact resulting from a bus collision is powerful enough to throw bus occupants out of their seats, violently tossed about in the bus's interior. As a result, passengers suffer severe injuries, including broken bones.
Scarring And Disfigurement
Busses have multiple poles, metal seats, and glass windows throughout. When a catastrophic bus accident happens, the risk of occupants sustaining serious cuts and lacerations is real. These types of injuries can have long-term implications, such as permanent scarring and disfigurement.
Head And Brain injuries
Bus crashes often involve extreme impact force and severe trauma. A sudden stop caused by a collision can cause passengers to strike their heads on a window or seat. In the worst-case scenario, sudden blunt force trauma to the head can lead to head injuries such as whiplash and traumatic brain injury.
Spinal Cord Injuries
Spinal cord injuries are common in bus accidents because standing passengers or those not wearing seatbelts can be tossed about in the bus's interior and others ejected from the vehicle. Severe spinal cord injuries can result in permanent paralysis and a lifetime of disability.
Death
When a bus hits a motorcyclist, bicyclist, or passenger, the results are often fatal. This is because pedestrians and cyclists lack sufficient protection. As such, accident victims may not survive their injuries.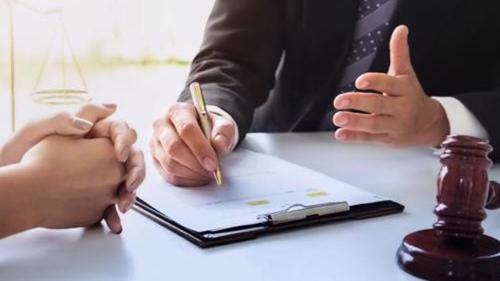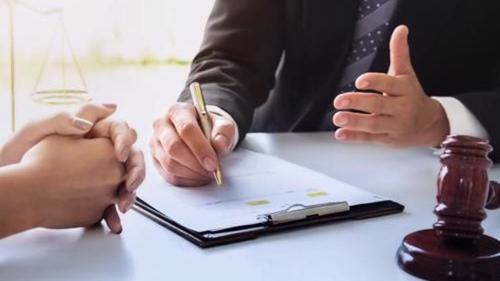 Injuries resulting from a bus accident are often debilitating and can change the victim's life forever. Therefore, you must seek immediate medical attention following a bus crash to prevent the worsening of your injuries and then learn how to obtain fair compensation due to you for your pain and suffering. Following a bus accident in Macon or anywhere in Georgia, call Bethune Law Firm to schedule a free initial case review. Our goal is to provide bus accident victims with exceptional legal counsel when they need it most.
How Much Does A Bus Accident Lawyer Cost?
One of the biggest obstacles most bus accident victims and their families face when seeking legal counsel for a bus accident injury claim is how to pay legal fees. Not many people can afford to pay upfront.
But don't worry, at Bethune Law Firm, we make it possible for you to pursue monetary compensation for injuries without the additional headache of money. We work on bus accident cases on a contingency fee basis, which means we deduct our fees from the total amount of compensation recovered. Of course, we only get paid only after we've won your case.
How Long Do Bus Accident Victims Have To Make Claim In Georgia?
Strict time limits exist when making a bus accident injury claim. Typically, you have 2 years to lodge a personal injury claim in Georgia Code Section 9-3-33.
However, these time limits can be shorter for cases involving government entities such as the Macon Transit Authority. This is also true for other accidents that happen on government property, such as the bust stop or depot. In Georgia, you must lodge your claim according to the following deadlines:
With a county or city bus, the time limit is approximately 6 months after the date of the accident.
If the vehicle was owned by an individual or private institution (not a government entity), the deadline is 2 years after the accident.
If the bus was a state bus owned by the state, the time limit is 12 months after the accident.
The time limits for filing a claim against the government are usually shorter than other statutes of limitations. Besides, there are other special regulations in place. For this reason, we strongly recommend you speak with a Macon bus accident lawyer to make sure important deadlines are not missed.
Who Is Responsible For Damages In A Bus Accident Case?
It can be tricky to tell who is responsible for causing a bus accident, and there may be multiple parties to blame for a specific bus accident. Depending on your case, parties liable for damages may include:
The Bus Driver
If the bus driver was incompetent and negligent, it might be possible to hold them liable for injuries and other damages resulting from the accident.
The Bus Driver's Employer
Under Georgia's doctrine of 'respondeat superior,' the bus company may be held accountable for a bus driver's negligent actions.
The Vehicle Or Parts Manufacturer
When a mechanical defect such as defective brakes causes a bus accident, the bus or part manufacturer may be held financially responsible for resulting damages.
Another Driver
If another motorist's negligence contributed to the bus accident, it might be possible to hold that drive liable for damages.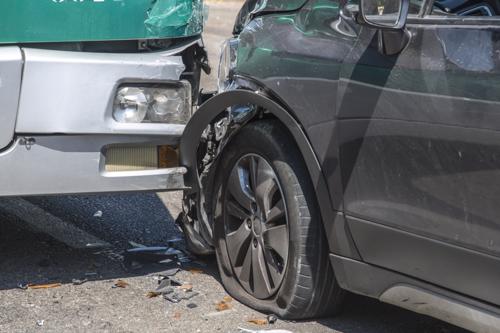 How Can A Macon Bus Accident Lawyer Help Me?
An experienced Macon bus accident lawyer is the best person to take the reins of your claim after a bus accident. Here's how a bus lawyer can help your case:
Investigation
Your lawyer will investigate the facts surrounding the bus accident to gather evidence of negligence. Your lawyer's investigation may include reviewing photos of the scene, reviewing police reports, establishing weather conditions when the crash happened, showing whether all health and safety regulations and traffic laws were followed, and so on. Your lawyer will use the findings of their investigation to determine damages and all liable parties.
Filing A Claim
Using information gathered through investigation, your lawyer will lodge a claim on your behalf while making sure to meet all deadlines.
Negotiations
After filing your claim, your lawyer will get in touch with the party believed to be liable and attempt to settle outside of court. If negotiations fall through, your lawyer will submit your injury claim in court.
Litigation
If all attempts to settle outside of court fail, your claim will proceed to court, where your bus accident injury lawyer will represent your case.
File Your Claim With Bethune Law Firm
If you've been injured in Macon as a result of a bus accident, whether as a pedestrian, another driver, passenger on the bus, or another road user, our Macon bus accident lawyers can help. We understand you could be hurting, but it may be of some comfort to know you have experienced and skilled lawyers handling your case. Please call us at 4048757800 to speak with our legal team to make sure you earn the compensation you deserve.