Have you or your loved one been recently injured in a rollover car accident? You may be entitled to a significant settlement for your injuries and damages. You should contact an experienced Macon rollover accident lawyer to find out how they can help you get compensation for your injuries.
After a rollover crash it's important for you to fully comprehend your legal rights. It would be best if you also understood the legal options you have after an unexpected car wreck in Macon, Georgia. Bethune Law Firm can help you understand the merits of your case.
Contact us today at 4048757800 if you've been involved in a rollover accident in Georgia. We offer free case reviews to assess your injury claim. Reach out to our Macon car accident attorneys now to discuss your accident claim.
What Are The Common Causes Of Rollover Accidents?
There are lots of circumstances that may cause a vehicle to roll over. Here are some of the common causes of rollover accidents:
Driver Negligence
Actions such as speeding, distracted driving, and aggressive driving can contribute to the occurrence of a rollover accident. Driving under the influence of drugs or alcohol is also a risk factor that can cause rollover accidents.
Vehicle Type
Pickup trucks and SUVs typically have a high center of gravity. This design flaw makes it easier for these vehicles to topple over when negotiating sharp turns. Passengers in these vehicles are more likely to sustain serious injuries when rollover accidents occur.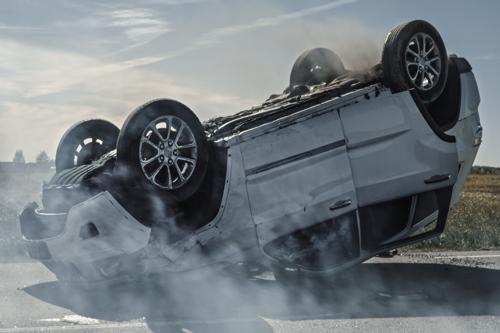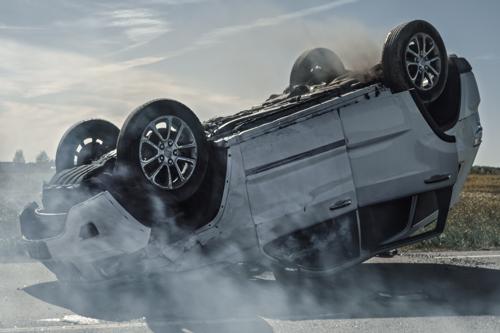 Defective Parts
Defective parts such as the suspension system and vehicle tires can lead to loss of control. This can eventually result in a rollover accident. Excess tire grip can lead to a build-up of sideways force, causing a vehicle to rollover.
Hazardous Road Conditions
Rollover accidents can be caused by tripping mechanisms like poor signage, weather conditions, potholes, deteriorated road maintenance, and irregular pavements.
How is Fault Determined in a Rollover Accident in Georgia?
You may be entitled to seek compensation from anyone who plays a significant role in your rollover accident or injuries. In the state of Georgia, fault is apportioned to all liable parties in a rollover incident, including the driver of your car, the drivers of other vehicles, truck drivers, bicyclists, motorcyclists, pedestrians, trucking companies, and government entities.
Remember, other involved parties may try to pin liability on you. They may argue that your negligence contributed to the accident. This, in turn, implies that they may not be responsible for your injuries. This could end up hurting your Macon rollover accident claim.
The state of Georgia applies modified comparative rules when determining fault. You may only receive compensation if your fault isn't more than 49%in an auto accident. Georgia courts will completely bar you from seeking compensation if more than half of the blame is apportioned to you.
How Long do You Have to File a Rollover Accident Claim in Georgia?
If you've recently been involved in a rollover accident in Macon, chances are you are focusing on your recovery. Your health and overall wellbeing are more important than anything. Still, you should keep in mind that Georgia has a statute of limitations for personal injury cases. It is two years from when your rollover accident occurred.
This implies that you have to file your claim before this deadline. Georgia courts may throw out your case if you file it once this deadline passes. You should contact our qualified Macon rollover accident lawyers as soon as you attain full recovery, or your injuries stabilize, or if you have a better understanding of your prognosis. We can still take legal action on your behalf if you haven't reached your maximum recovery. We are here for you.
How Much Will a Lawyer Charge for a Rollover Accident Claim?
Many rollover accident victims shy away from calling a rollover accident attorney once they are involved in a crash. They worry about how much it would cost them. Lawyers in Macon, Georgia, work with different compensation arrangements, including flat rates and hourly fees.
At Bethune Law Firm, we operate on a contingency basis. This implies that you will only pay us if we win your case. Bethune Law Firm understands how capital intensive your recovery may be. We won't charge any upfront fees to handle your case.
Why Do I Need A Lawyer For My Rollover Accident Case?
Rollover car accidents require sound legal counsel from a competent legal firm. At Bethune Law Firm, we have the best car accident attorneys in Macon. They can help you with:
Case Preparation and Filing a Lawsuit
At Bethune Law Firm, our legal team will conduct in-depth investigations to prove fault. We will prepare a strong case, unearthing all liable parties.
We will ensure we file your rollover accident claim before Georgia's statute of limitations expires. We will include a fair compensation evaluation, your injuries, and at-fault parties in your claim.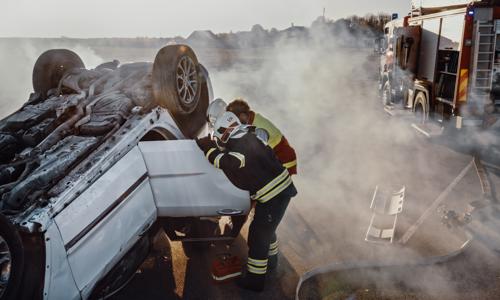 Settlement Negotiations
Our experienced rollover accident attorneys are ready to handle your settlement negotiations. We won't settle for less. We have handled many settlements over the years. We know all the tricks in the book. Let us handle your settlement negotiations with the defense team to get the best compensation for your injuries and damages.
Trial Preparation & Representation
Our seasoned trial lawyers at Bethune Law Firm are ready to represent your interests in court if out-of-court negotiations don't work out. We will build a strong case convincing the judge and jury that you deserve compensation. Our team won't rest until we come up with the best defense for your case.
Review Your Claim With a Macon Rollover Accident Lawyer
Dealing with the aftermath of a rollover accident isn't easy. You may suffer extensive injuries if you've been involved in such an accident. You should talk to a dedicated Macon personal injury lawyer immediately. Let them know about the accident, your injuries, and how the accident has affected aspects of your life.
At Bethune Law Firm, we can help you get the justice you deserve. You may be entitled to financial compensation. Remember, you have limited time to file for compensation.
Call us today at 4048757800 to get started! We offer free initial case reviews for rollover accidents in Macon, Georgia. Our legal team will gladly review your claim and answer any queries you may have.