When you are in an auto accident, it can bring along with a new set of questions. You will want to know whether or not the other driver is covered, who was at fault, and what needs to happen next.
For those residing in Georgia, it's time to lean on the Bethune Law Firm for specialized legal assistance. Our Macon uninsured motorist accident lawyers are always focused on helping our clients deal with these claims. Let one of our personal injury attorneys get started on your case by calling 4048757800.
Georgia Insurance Requirements for Drivers
All drivers on the road are required to be driving in an insured vehicle at all times. If not, this goes against the local regulations in Georgia.
The minimum insurance requirements include:
The Vehicle Must Be Registered with a Valid Proof of Insurance
The Policy Must Cover Property Damage Liability ($25,000 Per Person, $50,000 Per Accident)
The Policy Must Cover Bodily Injury Liability ($25,000 Per Person, $50,000 Per Accident)
The Policy Must Cover Uninsured Motorist Bodily Injury
The Policy Must Cover Uninsured Motorists Property Damage
With an uninsured motorist accident, this means the individual has broken the law and will be held accountable for what has taken place.
What Should You do if Hit by an Uninsured Driver?
When you have been hit by an uninsured driver, it's important to understand your options and what to do next to seek compensation. In general, your aim should be to call law enforcement as soon as the accident occurs. This will make sure everything is written on record and you will have access to the official police report later on. It can also make it easier for witnesses to give their statements if necessary.
It's also important to seek medical assistance especially when you're injured. This will not only help with your recovery but also can provide an ironclad medical report for the claim.
Please note, you should never admit fault during the process whether it is dealing with law enforcement or anyone else. Call a trusted lawyer at the Bethune Law Firm and see what your options are moving forward. We will make sure the case goes ahead properly.
Who Pays for a Car Accident Claim if the Driver at Fault is Uninsured?
If a driver does not have auto insurance to cover an accident and the resulting damages, the judge will move forward with seeking compensation through the individual's assets. This can include their house, vehicle, and any other tangible asset listed under their name.
Each claim is going to be unique and these details can be discussed during the legal proceedings. However, Georgia is strict when it comes to dealing with uninsured drivers and will move forward with fair compensation.
To learn more about how compensation works in Macon, Georgia, please call us at 4048757800.
How Long do I Have to File a Claim?
The claims process is going to have to be handled within the first two years. This means when a motor accident occurs, you are going to have two years to file the legal claim in Georgia. It is highly recommended to do this sooner rather than later to maintain a stronger chance in court.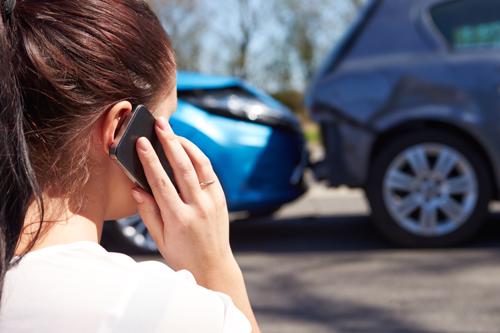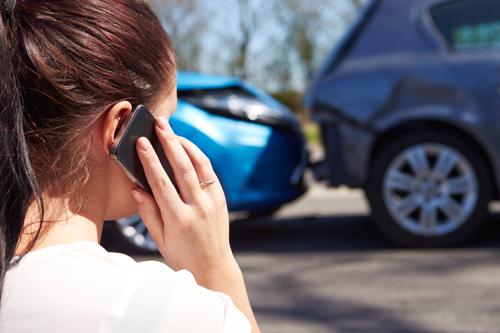 For more on what is needed and how to do things the right way, please call the Bethune Law Firm at 4048757800. Our team is all about setting high standards and is going to go into each detail to ensure you are fully satisfied with our approach.
Why Do I Need a Lawyer?
If you have been in an accident with a driver who did not have insurance you will need a lawyers experience with:
Case Preparation and Lawsuit Filing
Preparing the case is one of the most important parts of the process and has to be managed carefully. This means you want a legal professional that is going to do their due diligence, will assess the different pieces of evidence and will make sure a strong claim is put together.
This is how you are going to see positive results as soon as the case gets started. A qualified lawyer will know how to file the claim and what to look for when dealing with an uninsured motorist accident.
Settlement Negotiation
If it is deemed appropriate to settle between both parties then the focus is going to go on sitting down to put together a reasonable deal. This is when you will want a trusted legal professional in Macon to negotiate on your behalf.
This lawyer will have experience with settlements and is going to know how to handle the situation from day one. It will save you time and is going to provide peace of mind, especially when writing out the agreement.
Preparation & Representation
With the Bethune Law Firm, you are never going to have to worry about how the trial is going to unfold. With top-tier legal resources and a passionate group of lawyers, this is a law firm that is committed to helping clients with their claims.
This law firm sets a high standard and prepares everything to go through a comprehensive trial. If you want things to progress smoothly, it is best to be represented the right way.
How Much Will a Lawyer Cost?
A lawyer is going to cost a set fee, but the Bethune Law Firm takes a different approach. We use what is called a contingency fee, which means we are only going to get paid when you receive compensation.
Instead of having to deal with the hassle of paying out of pocket, you can wait until the team has proven it can win your case. This is ideal when you are seeking compensation during this time of trouble.
Review Your Legal Options With a Macon Uninsured Motorist Accident Lawyer
At the Bethune Law Firm, we are all about committing to the process and putting our best foot forward. This is key when it comes to any type of uninsured motorist accident in Macon. Due to our experience, clients will know what they are getting and are going to be guided throughout the legal process. To get started, call the Bethune Law Firm at 4048757800.