Believe it or not, dogs will never attack and bite a person for no reason. Dogs attack when they feel their safety, their owner's safety or their property is being threatened. This is especially true for mother dogs who have had puppies. Dogs may also bite if a stranger is getting too close and making them feel uncomfortable. This is often just a small nip, which they may also do when they are playing.
But no matter the reason for the dog bite, the results can be serious. If you or more likely one of the children in your family has been bitten by a dog in Georgia, you must act quickly to protect your interests and ensure this situation does not seriously affect your future. Call the Macon dog bite lawyers with Bethune Law Firm on 4048757800 to schedule your initial free consultation.
What Do I Do After a Dog Bite?
If you or someone in your car has been bitten by a dog the situation can range from mildly traumatic to seriously life-threatening. Here are some of the most important things our personal injury lawyers recommend you do:
Take Pictures
If you hope to make a case against the liable parties, you will need as much evidence as you can collect. Take pictures of the location, the dog, and the injuries caused in the attack.
Get the Dog Owner's Information
Get the name of the dog, the dog's owner, and the owner's contact information. This will be needed when you make your report later and your lawyer will also need this information to begin building their case.
Get Contact Information From Witnesses
Look around and see if there was anyone in the vicinity that took notice of the incident and can corroborate your story. You will want to get their names and contact information as well.
Medical Treatment
There are several concerns when treating a dog bite, the first has to do with the physical damage caused by these often-horrendous attacks. Then there are concerns about infection, rabies, and the very rare chance of contracting tetanus from a dog bite. As a general rule, it is a good idea to have your dog bite examined by a medical professional.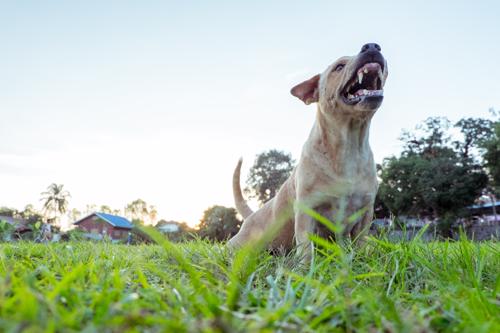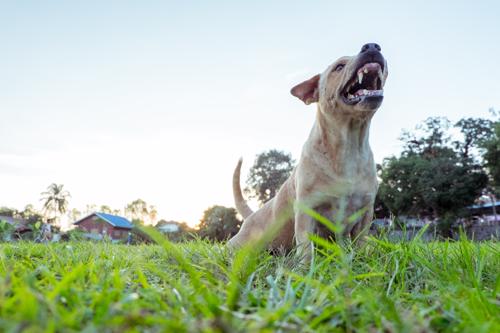 Report the Incident
It will be important to notify the proper authority, the police report is an important part of the case. It will also be a good idea to report the dog bite to the Animal Control Agency. There is more information on this in the following sections.
Keep Track of All Your Documents
You can strengthen the weight of your claim by collecting all the information about your dog bite experience and recovery. This will begin with those pictures you took, but will also include all records of expenses connected to your recovery. This includes medical bills and receipts, travel expenses, pay stubs that can prove lost wages, and anything else that can be connected to this accident.
Contact a Macon Dog Bite Lawyer
The next step will be to get in contact with a reputable dog bite lawyer who can help you plot out the next best move. It is very hard to give advice as these situations can range from relatively straightforward to highly complex. A legal professional can lend their perspective to your case and help you reach the resolution you are looking for.
Where Do I report a Dog Bite Injury in Macon, Georgia?
You will want to file a report with your local law enforcement agency. The police report you obtain will help you report the situation to the insurance company of the liable parties. You should also notify the animal control agency in your local area. They perform investigations and keep a record of dogs that have been known to be especially aggressive and your information will play an important part in keeping these records complete. You may be able to find out if the dog in question has a history of aggressive behavior in the past.
Finally, you will want to contact the insurance company for the liable parties. If you will be retaining the services of a legal representative, it may be best to have this task performed by your dog bite lawyer.
Why Should I Hire a Dog Bite Lawyer?
The aftermath of a dog bite can change your life in many unexpected ways. An experienced dog bite lawyer can help you predict what your greatest needs will be to ensure that your damages are properly compensated by the liable parties. This includes the costs of your entire recovery from the incident to the day you have completely recovered.
Even though these situations can often seem very simple, they are never all that easy. Your legal advisor has the skills and experience to navigate the complexities of filing your case in time and negotiating with insurance adjusters from the opposition. This will add value and bolster the heft of your dog bite lawsuit.
If the insurance companies can't be brought to a resolution and a settlement, an effective lawyer will already have prepared a case that will stand well in courts. It takes special experience to sway the courts in your favor and you will find the premises liability lawyers at Bethune Law Firm have had extensive practice.
Who is Responsible for Dog Bite Injuries in Georgia?
Dog bites happen because a dog uses their behavior to communicate their feelings. But to establish liability, there are a couple of points that must be true about the situation.
Knowledge
Firstly, the owner must have had knowledge that the dog was a dangerous animal. Knowing the dog was a potential risk to other people, places a debt of responsibility to control the dog and keep it from being a nuisance or danger to others.
Carelessness
According to the Ordinance Laws of Macon-Bibb County, dog owners are required to keep their dogs under control. If a dog owner has carelessly allowed their dangerous dog to roam free, they are in violation of this important safety code. This applies if the dog manages to dig under, jump over or squeeze through a space in the fence.
Injuries
Finally, it must be proven that the carelessness of the dog's owner led to injuries in the dog attack.
What Type of Compensation can I Expect in a Dog Bite Case?
Dog attacks can be especially gruesome and leave a victim in pain, suffering, physical disfigurement, loss of mobility, and many more unfortunate situations. It is not uncommon for a dog attack to result in death especially when a large dog attacks a small child.
Depending on the details of the situation, here are some of the damages that can be applied.
Special Damages
These damages are the ones that can be easily calculated by adding numeric values, the financial damages. This includes lost wages, property damage (clothing, electronic devices, jewelry, etc.), medical expenses, and in the case of death, funeral costs. These damages will cover future losses as well and the lost earning capacity because of disfigurement.
General damages
Also called, non-financial or non-economic damages, general damages refer to the emotional and mental pain, distress and suffering that can be caused in the wake of a dog attack. This amount will often be decided by a jury and the testimony of witnesses may also be considered in deciding on a total.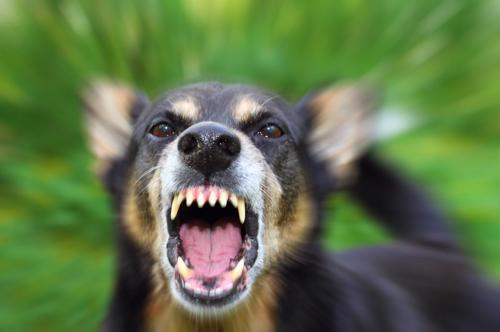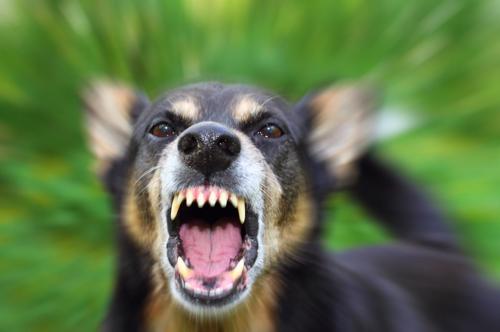 Punitive damages
If the dog owner caused especially horrendous damage through especially reckless actions, punitive damages may be applied for the purpose of punishing the defendant. This punitive damage will also be a warning to other dog owners. In the state of Georgia punitive damages can be as high as $250,000.
What Does Georgia Law Say About Dog Bites?
Georgia does not have any statewide leash laws. Nevertheless, most counties have placed laws in order to ensure that dog owners are not at risk for liability if their dogs bite someone. Georgia is the 11th state with the highest amount of dog bites each year. Georgia Law (O.C.G.A. 51-2-7) states that dog owners can be held responsible for the damages caused by their animals. If the owners of the dog were also careless, in violation of county ordinance, or allowing their dog to roam free, they place themselves in special danger of liability for accidents.
Dog Bite Statistics
Dog bites are a national concern; the CDC reports at least 800,000 medical treatments specifically for treating dog bites each year. The CDC also reports that more than half of these dog bites happen to children and small children under the age of nine and seniors are the most likely to be killed in a dog attack.
Georgia has its share of dog attacks and three Georgia Counties have been identified as having the highest amounts of dog bite injuries per capita. The three counties in Georgia with the most dog attacks include:
Chatham – 152 bites per 100,000 residents
Bulloch – 87 bites per 100,000 residents
Effingham – 24 bites per 100,000 residents
While it is nice to see that Macon did not make the list, there is good reason to be careful with unknown dogs and know what you will do in case of a dog attack.
Call Bethune Law Firm To Review Your Injury Claim
Dog bites can happen very unexpectedly, but when they do, they are always traumatic and frightening. For this reason, you will want your legal affairs handled by a professional lawyer who can provide you with an intelligent plan to get the compensation you deserve. Call Bethune Law Firm at 4048757800 to arrange your FREE consultation today!