You may be entitled to seek compensation if you lose a family member in a fatal car accident. Contact Bethune Law Firm today for legal help and guidance if another driver's recklessness or negligence caused the death of your loved one. Our experienced Macon fatal car accident lawyers have the legal expertise to help you and your family seek justice.
Bethune Law Firm has helped many fatal car accident victims pursue justice and seek compensation for their loved ones' deaths. We understand how stressful things can get. Our legal team is devoted to providing the best legal services, allowing you to deal with your loss. We will oversee all legal processes, ensuring you get the best settlement.
Have you lost a family member in a Macon car crash? Call our offices today at 4048757800 for a free case review. Speak to one of our wrongful death lawyers to determine whether you have a case. Reach out to us now if you have questions regarding your Georgia fatal car accident claim.
The Most Common Causes of Fatal Auto Accidents
Car accidents in Georgia can happen for any particular reason. More than 38,000 road users die every year in the US due to fatal auto accidents. Certain factors typically contribute more to fatal auto accidents than others. Here are some of the common causes of fatal auto accidents:
Distracted driving
Speeding
Drunk driving
Tailgating
Fatigue
Driving an unsafe vehicle
Hazardous road conditions
Disregarding the use of seatbelts
You can lower your odds of a fatal car accident by practicing defensive driving, abiding by laws and regulations, and using common sense.
What Compensation Can A Family Seek For the Death of a Loved One?
If your loved one dies in a fatal car accident, you may sue the negligent party in Macon, Georgia. Only certain individuals are entitled to file wrongful death claims in Georgia. They include the surviving spouse, parents of the deceased, and children of the deceased.
The decedent's estate administrator may file a wrongful death lawsuit if the former parties are unavailable. This is done on behalf of the next of kin. It is also the estate's administrator or executor's role to file a lawsuit if the descendant leaves behind surviving minors.
Here are some of the compensation options you may be entitled to if you've lost a loved one in a Macon fatal car accident:
Economic Damages
These damages have an economic value. Our Macon car accident lawyers can prove that you deserve compensation for the wrongful death of your loved one. You can recover compensation for the additional income your deceased family member would have earned, including wages and benefits like retirement plan contributions for an average lifespan. Our experienced Macon car accident attorneys can also recover other economic damages like funeral costs, medical bills, and property damage.
Non-economic Damages
These damages cover compensation of intangible value. There is no yardstick when it comes to computing these subjective damages. At Bethune Law Firm, we can help you recover damages, including pain and suffering, loss of companionship, disability, emotional distress, disfigurement, and loss of life enjoyment.
Punitive Damages
In the state of Georgia, punitive damages can also be awarded in addition to compensatory damages. You may be entitled to a punitive damage award if the egregious actions or inactions of the at-fault party, including carelessness or recklessness, led to the death of your loved one. These damages aim to deter similar future actions or inactions from the defendant. Georgia caps punitive damages at $250,000.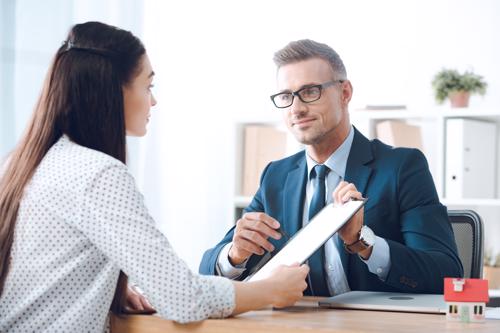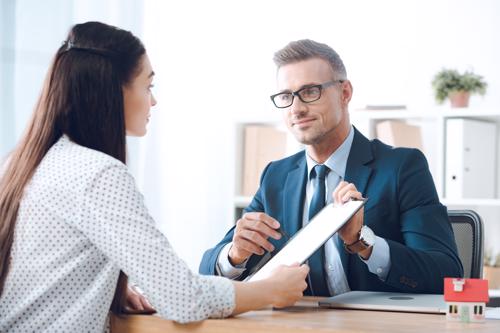 How Is Fault Determined in a Fatal Auto Accident in Georgia?
Under Georgia law, a plaintiff is entitled to recover compensation if their fault is less than the other party's fault. Georgia uses modified comparative fault rules when determining fault. You can only be barred from seeking compensation if your loved one's fault in the accident is over 50%.
The less fault the plaintiff shares, the higher the compensation. At Bethune Law Firm, we have an experienced team of Macon fatal car accident lawyers who know what to do when the defense tries to shift blame to the decedent. We will go above and beyond to protect your rights.
Why do I Need a Lawyer?
Our attorneys can help your claim through their experience in:
Case Preparation / Filing a Lawsuit
You should contact Bethune Law Firm immediately if a family member is involved in a fatal car collision in Macon, Georgia. Our seasoned Macon car crash lawyers will conduct in-depth independent investigations to determine the actual cause of your loved one's death. We will identify liable parties, gather relevant evidence, and file your Georgia fatal car accident lawsuit before the deadline.
Settlement Negotiation
You may not recover enough compensation to meet the expenses relating to your family member's death when you deal with insurance adjusters on your own. Don't fall for the deceptive tactics insurance adjusters use. Our accomplished Macon fatal accident lawyers can handle your settlement conversations to recover a fair and full settlement.
Preparation & Representation
There are protocols and deadlines involved in trial preparation. Our experienced fatal car wreck attorneys in Macon know the legal documents required in court. We will file them in time to avoid any hitches. Our lawyers will also challenge any evidence the defense team presents to discredit your claim in a Georgia court.
How Long do I Have to File a Claim in Georgia?
In Georgia, you must file a fatal car accident claim within two years of death. This deadline can be paused for up to 6 years if a criminal act leads to the death of your loved one. For instance, the deadline may be extended if your family member is killed by the actions of an at-fault driver who has received a citation.
How Much Will a Lawyer Cost?
If you are considering filing a Macon fatal car accident lawsuit, you should know that Bethune Law Firm operates on a contingency fee basis. We don't charge any money upfront. Our legal fees come from your final compensation.
Review Your Claim With the Bethune Law Firm
Fatal auto accidents happen every day in Georgia. If you've lost a loved one in a car collision in Georgia, contact an experienced Macon personal injury lawyer. Start pursuing justice for your loved one today to beat Georgia's two-year deadline.
You are entitled to seek justice and compensation for the loss of your spouse, parents, and children in Georgia. At Bethune Law Firm, we have the best fatal car accident lawyers in Georgia, who are ready to help you get justice for the pain and suffering you've endured. What's more, we operate on a contingency fee basis.
Call Bethune Law Firm today at 4048757800 to schedule a free case review. Our legal team is ready to offer you the best way forward. Get started now!