The legalities of a rear-end accident can be confusing for drivers in Macon. Let's assume you were happily driving on the road when someone sped and hit your car from behind. This can be frustrating to deal with, but it happens thousands of times in Georgia.
Due to this, our Macon rear-end accident lawyers have seen it all and that experience is what allows us to help out. At the Bethune Law Firm, we will listen to your ordeal and make sure the claim is filed right away in Macon. To learn more about what we can do for you at the Bethune Law Firm, call our personal injury attorneys at 4048757800.
What Are The Common Causes Of Rear-End Accidents In Georgia?
Rear-end accidents happen all the time in Georgia and it's important to pinpoint what the root cause is in your situation. Some of the main causes include:
Speeding
Lack of Distance Between Vehicles (Tailgating)
Not Obeying Traffic Regulations
Driving Error
Bad Weather/Slippery Road Conditions
Car Defect
These are the most common causes of rear-end accidents in the state of Georgia. It is essential to understand what took place in your case and how to move forward while seeking compensation. We know many questions are going to be asked during the process, which is where we come in at the Bethune Law Firm.
We are just a phone call away and will begin consulting with you in minutes. Call today for more information about what we do.
What Are Common Injuries Associated With Rear-End Accidents?
Dealing with an injury from this type of accident can be difficult and it is essential to understand what your options are.
Some of the main injuries we tend to see include:
Whiplash
Bulging Discs/Herniated Discs
Broken Bones
Spinal Cord Damage
Ligament Damage
These are just some of the injuries that are reported when it comes to dealing with rear-end accidents. We also believe it is important to focus on the mental health concerns involved with being in an accident such as this.
With our expertise, you can receive fair compensation for the accident.
What Damages Can Victims Get From A Rear-End Car Accident Claim in Georgia?
The damages that can be claimed are going to depend on the case and its details. We tend to see all sorts of variations when it comes to rear-end accidents making it important to have a detailed consultation on what to do next.
The main damages you will have to claim include economic damages as these are often the most substantial issue for clients. These damages can include any type of expense that was accrued due to the rear-end accident including medical fees and/or lost wages.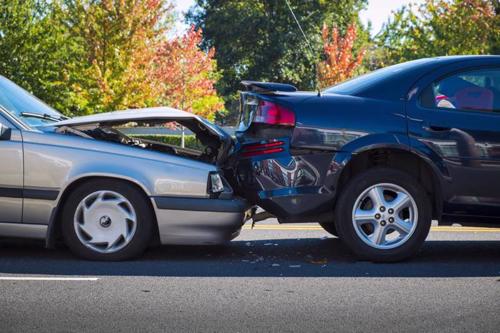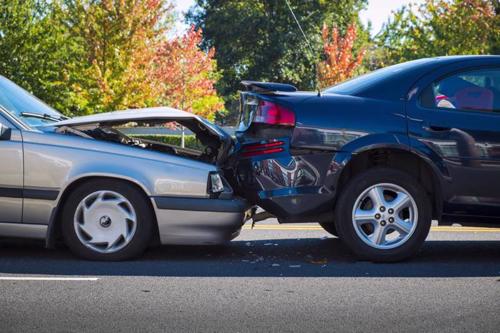 It is also possible to claim non-economic damages in situations such as these. Non-economic damages entail reduced quality of life, mental health problems, stress, and dealing with pain from the accident.
How Long Do I Have to File a Claim?
The claim can be filed within the first two years before the statute of limitations comes up in Georgia. You are going to be expected to file the claim within those two years for the legal proceedings to begin.
It is best not to wait until the last few weeks when doing this.
With the Bethune Law Firm, it's possible to move forward with the process and get the case going. If you want our team to help out, call 4048757800 to see what can be done.
Why Do I Need a Lawyer?
When dealing with a car accident claim in Macon, Georgia, our lawyers can help you with their experience in:
Case Preparation/Filing a Lawsuit
When the claim goes in, you are going to want to choose a law firm that prepares the case on your behalf. This means they are going to assess the underlying evidence, read through the reports, and compare them to the regulations in Georgia.
Just having this type of legal knowledge by your side is going to be helpful. The team is going to know what to look for and is already going to have the requisite experience to find cases of this nature.
Settlement Negotiation
To the surprise of many clients, a lot of cases never get to trial and that is what makes lawyers an even important asset to have on your side during the proceedings. In general, some people are going to have a rear-end accident and then go straight to settlement.
This means both parties are going to negotiate on a specific amount, so the case doesn't go to trial and everyone's time is saved.
This can be beneficial for both parties as it allows you to get your hands on the compensation faster while they don't have to deal with punitive damages.
Preparation & Representation
Preparation is one of those details that will matter when it comes time to set up the case and/or go to trial. A qualified lawyer is going to make sure things are done professionally and all angles are covered because that is what matters.
If you are not getting adequate representation, how are you going to know what to do next? With the Bethune Law Firm, you will see positive results and high-quality legal representation.
To learn more about why the Bethune Law Firm is the best fit for your needs, please give us a quick call at 4048757800.
How Much Will a Lawyer Cost?
Accounting for the lawyer's fees will always be a factor when you are determining what to do moving forward. This is a hurdle many clients worry about and rightly so. With the Bethune Law Firm, you are not going to have to worry for long.
We believe in our skillset as a legal team and will only want you to pay when the compensation comes through. Until then, you are not going to have to pay a penny. We take a small percentage from the compensation as a contingency fee.
Call Our Macon Rear-End Car Accident Lawyers Today
If it is time to fight for compensation due to a rear-end accident in Macon, our legal team at the Bethune Law Firm is an ideal fit. We are certified to help and will know how to handle cases of this nature. Call our car accident lawyers 4048757800 to see what we can do.