Property and business owners in Macon, Georgia, bear the legal responsibility of informing people that visit their premises of any existing threat. They are also required to provide satisfactory security if the premises are located in an area with high crime rates.
Injuries, however, still happen due to the failure of property and business owners to provide ample security in their premises. If you or a loved one wasn't warned about the treacherous conditions or sufficient security wasn't provided, it is possible to hold property owners legally responsible.
If you or a loved one suffered injuries, damages, or even lost a life due to negligent security on a commercial property, you may be entitled to compensation. The Macon negligent security lawyers at the Bethune Law Firm can help you with that. Contact our personal injury attorneys today for your free, initial, no-obligation consultation.
What Is Negligent Security?
Negligent security refers to a specific kind of premises liability that covers the injuries and damages suffered in a crime that was preventable if adequate security would have been provided. Under this law, it is possible for a victim of a violent crime that's injured in the incident to hold the owner of the property where the crime occurred liable for the injuries and damages suffered.
Negligent security may arise in several different circumstances if a property owner or lessee failed to keep a property safe. Places where violent crimes or attacks may occur due to negligent security include but are not limited to:
Office Buildings
Parking Lots or Parking Garages
Grocery Stores
Theatres and Concert Venues
Airports
Sporting Events
Nursing Homes and Hospitals
Universities and Schools
Amusement Parks
Government Facilities
Workplaces
Apartment Buildings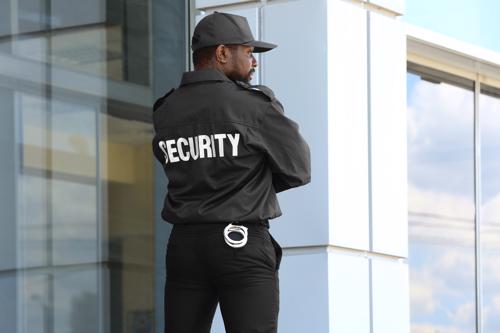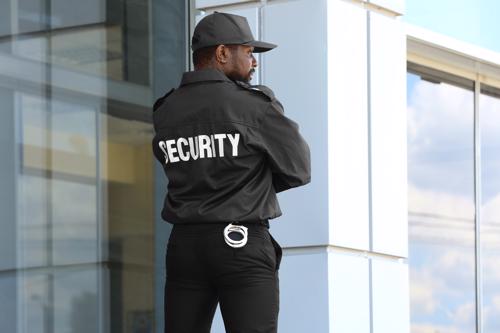 Property and business owners have a legal duty to provide a safe and secure environment if they are looking to invite tenants, customers, and guests for either business or pleasure. That also includes informing visitors about the crimes that have been committed on the property along with any potential dangers.
What Are Some Instances When a Property Owner Can Be Held Liable?
A property or business owner will be found negligent if they were aware that there was a crime in the area or should have been aware, but failed to put in place the appropriate preventative measures. Negligent security incidents such as theft, assault, and muggings are all reasons why security should be beefed up.
The following are examples of instances when a property owner didn't act responsibly to ensure the safety of invitees to their property:
Failure to respond to an emergency call or security alert
Failure to provide visitors with sufficient warning of known dangers or risks
Failure to install or monitor security cameras
Failure to provide adequate lighting in dark areas
Failure to maintain an establishment's appearance
Failure to fix physical barriers, including gates, locks, doors, fences, etc.
Failure to provide adequately-trained security guards or a security patrol
What Should You Do After You Are Injured Due to Negligent Security?
If you have been attacked on a commercial property, the process of seeking and obtaining compensation can be a complicated one. To increase your chances of being compensated, you need to do the following:
Get someplace safe if possible
Call 911 and don't forget to file a police report
Seek medical attention for your injuries and follow the doctor's instructions
Keep all records of your injuries as well as the cost of medical treatments and medications
When you talk to property owners, insurance companies, or others, avoid saying anything that indicates you could have taken measures to minimize the injuries and/or damages you have suffered since that may undermine your case for compensation.
Contact a negligent security lawyer as soon as possible. Reputable negligent security lawyers such as those at Bethune Law in Macon Georgia will help you take the most suitable next step following your negligent security-related injuries and/or damages.
Do I Have a Valid Negligent Security Claim?
To determine whether you are legally entitled to make a claim, it is first important to understand the 4 elements of negligent security. Not all premises liability cases can result in successful negligent security claims. Even being the victim of a violent crime on someone else's property doesn't, by itself, mean that you automatically have a valid negligent security claim.
To demonstrate your standing as a negligent security victim in Macon, Georgia, you must have been the victim of a violent crime while on someone else's property. Any crime that involves physical violence allows victims to file negligent security claims, whether it is a rape, robbery, battery, attempted murder, or actual murder.
Upon the establishment of the occurrence of a violent crime, you will also need to demonstrate the following 4 criteria:
You were visiting the premises legally: You were a customer, ticket holder, guest, patron, or patient or had an invitation to the property at the time of the crime.
The property or business owner was aware or should have been aware of the dangerous condition, often due to similar past incidents.
The property or business owner failed to take the necessary steps to provide adequate security or failed to adequately warn visitors that there was a risk of injury due to criminal activity.
You suffered injuries and/or damages as a result of the negligence of the property or business owner.
It is worth noting that negligent security is only applicable to violent crimes. If a criminal just took your wallet and ran, you could file a police report, but you wouldn't have the legal basis to file a negligent security claim against the property or business owner.
Negligent security is a civil case between you or a loved one and the property or business owner. The results will help you seek compensation for your damages, injuries, and suffering, but won't impact the criminal case of prosecuting your attacker.
How Much Does It Cost to Hire a Negligent Security Attorney in Georgia?
The good thing is that you won't be charged anything upfront to hire the competent negligent security attorneys at Bethune Law. That's because we work on a contingency fee basis. That means that you aren't charged anything for our legal services until we win your case.
If we win your case, our lawyer fees will be taken out of the settlement or jury award. If your claim is unsuccessful for whatever reason, you will not be charged any fees for the legal services that we provide to you.
What Compensation Can I Receive from a Negligent Security Claim?
It is almost impossible to determine the precise amount of compensation you can receive from a negligent security claim without first reviewing the case. However, you can expect that the more dangerous and harmful the violent crime was and the more the injuries and damages were, the higher your compensation is likely to be.
The legal team at Bethune Law cannot provide you with an exact quote before we have had the chance to look over all the details involved in your case. Still, it is safe to say the damages in such cases usually runs into hundreds of thousands of dollars.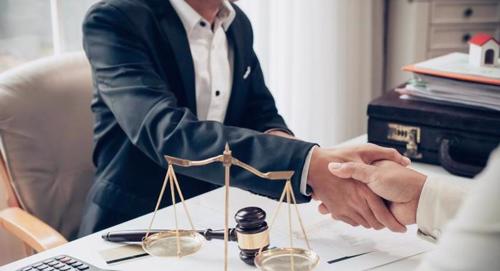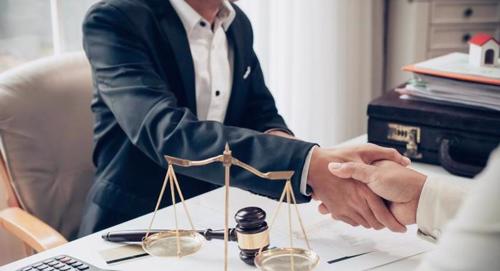 If you are the victim in a negligent security claim you can recover compensation for treatments, medications, lost wages, along with other expenses that the incident caused. You can also be awarded damages for pain and suffering.
If you or a loved one lost their life due to a negligent security incident, you could potentially file a wrongful death lawsuit and recover other types of compensation such as loss of companionship, funeral and burial costs, etc.
How Much Time Do I Have to File a Negligent Security Claim in Georgia?
Don't wait to seek legal advice following your negligent security incident since most states have strict deadlines when it comes to filing personal injury cases, which is known as the statute of limitations. In Georgia, that period is 2 years from the date of the incident.
To take advantage of your free case evaluation today following your negligent security incident, get in touch with Bethune Law by calling 4048757800 or filling out the free case evaluation form provided.
Schedule a Free Consultation With a Macon Negligent Security Lawyer
If you or a loved one are the unfortunate victim of a negligent security incident and don't know where to turn for help, contact Bethune Law in Macon, Georgia today for help and guidance.
Negligent security cases are hardly ever straightforward and it can be tricky to prove your claim. It is also important to consider that a property or business owner and their legal team may fight your claim and even try pinning the blame for the accident on you.
If you suffered injuries and/or damages due to someone else's negligence, they should pay to make you whole again. Fortunately, our premises liability lawyers can help. We can help determine whether you have a valid claim during your free initial consultation. We can then help you file a claim and build a case against the at-fault party.