When it comes to breaking a bone due to someone else's negligence, the most important step is to seek legal consultation from a reputable law team such as the Bethune Law Firm. Our Macon bone fracture lawyers are specialized when it comes to handling these types of injuries.
The results are quick, efficient, and we are going to be on top of everything from day one. To learn more about what we can do, please call 4048757800 for more information. Our personal injury lawyers offer a free consultation to review your claim and advise you on your best legal options.
The Most Common Causes of Broken Bones
A broken bone is difficult to heal from, but it's essential to look at the root cause. What may have led to a broken bone injury? The most common causes include:
These are listed as the most common causes of broken bones when it comes to legal cases. If you or someone you love has been dealing with a broken bone injury because of another person's negligence then it is best to give us a call at 4048757800. We will make sure the case is handled professionally and everything is done in our power to make things right.
Types of Bone Fractures
Bone fractures come in different forms and it's important to understand what you are dealing with as a client. This information can help while building the case.
The main types of bone fractures include:
Displaced Fracture
Closed Fracture
Comminuted Fracture
Linear Fracture
Open Fracture
Non-Displaced Fracture
Buckle Fracture
Avulsion Fracture
Stress Fracture
Compression Fracture
Pathologic Fracture
Oblique Fracture
Greenstick Fracture
Spiral Fracture
Transverse Fracture
If you have been dealing with one of these fractures and believe someone was liable for the injury, please call 4048757800 for more information.
Damages and Compensation for Bone Fractures in Georgia
When you are seeking compensation for any type of broken bone injury, it is going to come down to assessing fault and pinpointing what percentage of the fault rests on the other party's shoulders. This will determine what the compensation is going to be.
You can seek compensation for a wide array of things including any costs that were incurred while recovering from the broken bone including lost wages, medical expenses, and/or rehabilitation fees to name a few.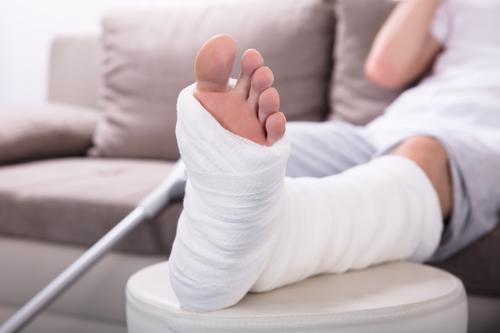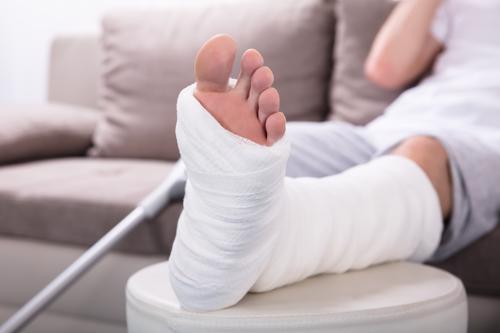 It's also possible to seek compensation for non-economic damages such as the toll it took on your mind, chronic pain, and/or not being able to live your life as you did before.
Why Do I Need a Lawyer?
Our attorneys can help your bone fracture claim with their experience in:
Case Preparation and Filing a Lawsuit
The basics are going to set the foundation for your broken bone injury case and that is where you have to start.
A lawyer is going to help pave the way for how the case is going to be set up. This includes collecting all of the evidence related to the incident and why the other person was at fault.
Just having the ability to do this is going to produce good results and build a strong base to launch your legal claim from. Take advantage of this and always focus on filing the lawsuit through the right law firm.
Settlement Negotiation
There are times when a broken bone injury case will not go all the way to trial. In situations such as these, both parties deem it better to settle on their own terms outside of court.
If that is what you want, it is best to go with a reputable law firm such as ours.
We are going to offer a comprehensive negotiation strategy that will allow you to get fair compensation. This is critical when it comes to your chances during the process and how the agreement is penned. Any mistakes during this stage can lead to repercussions later on.
Preparation & Representation
Getting everything ready and ensuring the case is appropriately organized takes time. You are going to have to collect the right evidence, assess its merits for the case, and then prepare for the trial.
With the help of a trusted broken bone injury lawyer, you can ease through this task knowing what's going to come up. If you wish to do this the right way, the best approach is to call us at 4048757800 and see what your legal options are.
How Long Do I Have to File a Claim?
With a broken bone injury in Macon, you are going to have two years from when the bone broke. This is in line with the statute of limitations in Georgia.
You are recommended to consult with a legal professional to know more about the time limit and how it applies to your specific case. If you want to discuss this matter with a trusted lawyer then please call us at 4048757800.
How Much Will a Macon Bone Fracture Lawyer Cost?
The fee you are going to be charged will come out of the compensation that is sent your way. At the Bethune Law Firm, we do not want to make you put forward an upfront payment. This simplifies matters and allows us to set a high standard when it comes to assisting clients.
We aim to show that our focus is only on winning the case and it will be in our interest to do so. This is all based on a set percentage that is taken out of the compensation to pay for our legal fees. This small feel is going to make things simpler for you.
File Your Claim With the Bethune Law Firm
The recovery phase associated with a broken bone can be troubling and it's essential to put yourself in a position that's comforting and doesn't involve struggling to pay medical fees.
At the Bethune Law Firm, we realize how the ups and downs of recovering can take a toll on your mental health. Due to this, we offer a compassionate set of legal services as a reputable legal team in the Macon area. If you want to pursue a legal claim against someone, please take the opportunity to call us at 4048757800.