As a parent or guardian, there's nothing more traumatizing and painful than seeing your young one suffer injuries because of another party's inattention or misconduct. Injuries to children not only cause physical pain but emotional pain as well, which can last a lifetime. As such, you're right to hold that party accountable and seek compensation for all the losses or damages sustained due to the child's injury.
The Macon child injury lawyers at Bethune Law Firm understand the hurdles faced by victims and their family. We have been in the personal injury law field for years and know how to handle the varying issues that tend to come up in such cases. To know more about how our personal injury lawyers can serve you, reach us today, either online or by calling 4048757800. Our initial consultations are free and confidential, and we ideally provide answers to your questions regarding legal options when a young one sustains an injury.
Common Causes of Child Injuries in Georgia
Children tend to be more susceptible to injuries than other people. They are always up and down and don't usually have the capacity to see potential hazards. The common causes of millions of child injuries in Georgia include:
Dog Bites or Attacks
Defective Products
Caregiver Neglect
Our legal team is always available to help you seek legal redress if your child sustains an injury from any of the above incidents.
What to Do If Your Child Sustains Injury
When a young one sustains an injury, the first thing is to seek medical attention. Immediate medical care is not only vital for the child's wellbeing and recovery, but it can be crucial for the outcome of your claim. Medical records can help prove that your child did indeed sustain an injury due to the accident.
In addition, it's imperative to note that if severe injuries call for lifetime treatment, medical funds and trust funds need to be established to cover these expenses. Ideally, the emotional trauma has to be taken into account.
Other than seeking medical attention, you should also:
Get contact information if anyone else was involved in the accident.
Document the child's injuries as well as the accident scene by taking photos and videos.
Contact the relevant authorities
Avoid making a statement about the incident without a lawyer available
Note down any witness information or statements
Contact a reputable child injury attorney.
How is Fault Determined in Georgia Child Injury Claims?
Most injury claims involving children usually entail negligence. As such, they require proving that the defendant owed a duty to the victim but didn't, leading to injury. The duty owed is based on the case's particular circumstances. It may entail the standard care that a reasonable individual would act in a similar situation. For instance, if the accident involved a car accident, the duty of care is for the motorist to drive with the same skill that other prudent drivers would under similar conditions.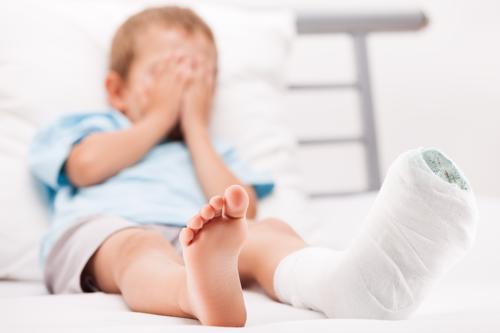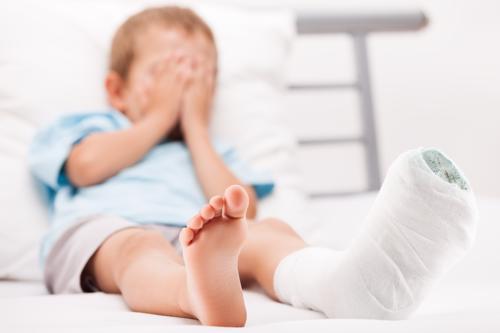 If the claim entails medical malpractice, the question is often whether the practitioner acted with the same skill and care that other practitioners with the same experience in the same specialty would have acted.
What Types of Damages Can You Recover From a Child Injury Claim?
There are several types of compensation that you can get in a child injury claim. Bethune child injury lawyers can help you seek compensation for:
Economic Damages
These entail expenses incurred as a result of the accident. They are tangible and include medical expenses, therapy costs, transportation costs, lost wages, etc.
Non-Economic Damages
These are intangible and encompass the pain and suffering experienced by the child and their loved ones, loss of companionship, inability to lead a normal life, etc.
Punitive Damages
The court can also decide to award damages if the defendant acted recklessly as a lesson.
How Much Time Do I Have to File a Child Injury Claim?
In Georgia, an individual has a maximum of 2 years to file a lawsuit from the date on which the accident happened. This limit applies to any case brought by parents based on sustained injuries like a claim for medical expenses experienced before their 18th birthday. However, as a minor, the child has until 2 years after their 18th birthday to file a claim.
Why do I Need a Child Injury Lawyer?
Child injury cases tend to be more intricate compared to other types of personal injury, as there are many different factors to consider. This is precisely why an experienced legal representative is indisposable. Our experienced personal injury lawyers know the compensation that every kind of injury needs, general expectations for different injuries, and how to create a life care plan for your young one. Other important reasons to hire us include:
Case preparation or filing a lawsuit
Negotiations for settlement before taking the case to court.
Trial preparation and representation if a fair settlement is not reached in the previous phase.
How Much Will a Child Injury Lawyer Cost?
Fortunately, when you work with Bethune Law Firm, you don't have to worry about any upfront costs. We operate on a contingency basis, meaning you will only have to pay if the claim is a success. Dealing with personal injury can be expensive and traumatizing, and that's why we ensure we are fair and work hard towards seeking justice.
Contact Our Macon Child Injury Lawyers For a Free Consultation!
At Bethune Law Firm, we know that few things are as devastating and traumatizing for a family as an injured young one. Our professional lawyers' team provides personalized and compassionate legal services for parents and guardians of injured young ones. Regardless of how difficult or complex your case might be, our team is always available to address any concerns and answer any questions you might have.
We have helped many clients with all kinds of child injury cases across Macon, Georgia, including those involving bus accidents, medical malpractice, car accidents, dog bites, defective products, playground accidents, bicycle accidents, and more. Get in touch today at 4048757800 for a free consultation!