Accidents happen relatively frequently in Americus, GA and throughout the United States and often result in injuries to one or multiple parties.
If the reckless, careless, or negligent actions of another person cause an accident, the responsible party can and should be held liable for damages.
Persons injured in accidents can use Americus personal injury lawyers and claims to seek compensation for their resulting damages.
If you or a loved one were seriously injured due to another party's negligence, the experienced Americus personal injury lawyers at Bethune Law Firm can help you bring these negligent parties to justice.
Our dedicated legal team can handle the legal aspect of your claim while you focus on your recovery.
Contact us today for your free, no-obligation consultation and case evaluation at 1-800-INJURED
What Should I Do After an Injury?
The following are steps to take following an injury:
Get Medical Treatment
The first thing you should do after being involved in an accident is to seek medical treatment. Seeking medical treatment immediately can increase your chances of making a complete recovery. It also allows doctors to link your injuries to the accident. Always keep all records of your treatment since they will be valuable pieces of evidence when it comes to pursuing your compensation claim.
Take Photos/Video If You Can
If you are able to, take clear and detailed photographs and video footage of the accident scene along with your injuries. If you are unable to take photos/video immediately after the accident, do it soon after and ideally under the same conditions (i.e. lighting, time of day, weather, etc.)
Get Names and Numbers of Any Witnesses
If there are any witnesses present, be sure to get their contact details since they can help corroborate your version of events. So, get the names, addresses, and phone numbers of any witnesses present. Failure to get this information could mean forever losing key witness information and/or testimony.
Report the Incident
No matter the injury you sustain, be sure to report it to the appropriate authority such as the police in case of an auto accident or a supervisor in case of a workplace accident. Reporting the incident provides evidence of the accident occurring and can thus strengthen your compensation claim.
Never Admit Fault
It can sometimes be tempting to say "I'm sorry" following your accident to other involved parties, especially if you may believe that you are partly at fault for what happened. However, you should never do that since it could be construed as an admission of fault and this may jeopardize your right to seek compensation for your injuries and damages.
Call an Americus Personal Injury Lawyer
It is always advisable to consult with a skilled personal injury attorney about your case before you ever speak with the other party's insurance company. Hiring a reputable Americus personal injury lawyer such as those at Bethune Law in Americus, GA can save you a lot of time and stress when it comes to seeking compensation for your injuries.
Why Do I Need an Americus Personal Injury Lawyer?
Case Preparation/Filing a Lawsuit
You need to hire a lawyer to help you file a lawsuit seeking compensation for your injuries. The Americus personal injury lawyer will prepare the case by first conducting a thorough investigation into the circumstances of the accident and then file a lawsuit on your behalf.
Settlement Negotiation
Insurance companies will almost always offer low-ball settlements. If you don't know how to properly negotiate with the insurance company, you probably don't know how to analyze a settlement offer either. Fortunately, personal injury lawyers at Bethune Law use their experience and training to negotiate the best settlement possible on your behalf.
Trial Preparation and Representation
If the negotiations with the insurance company don't work, the skilled lawyers at Bethune Law will take the case to trial or participate in a mediation if need be. Our Americus personal injury lawyers can represent you in all legal proceedings related to your case.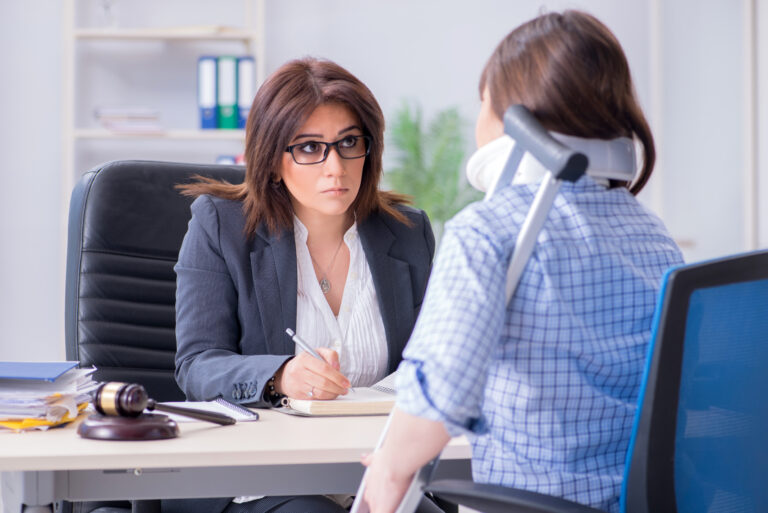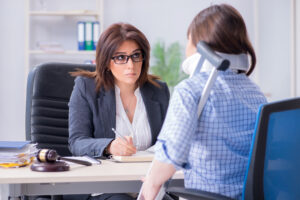 What Type of Damages Can I Recover?
Economic
The economic damages are the quantifiable and easily calculable economic losses that should be awarded to the plaintiff. They include:
– Past, present, and future medical expenses
– Past and future lost wages
– Vocational rehabilitation
– Replacement and repair of damaged property
Non-Economic
The non-economic damages, on the other hand, are the intangible losses, which are usually harder to quantify and calculate since they are somewhat subjective. They include:
– Emotional distress
– Pain and suffering
– Loss of consortium
– Anxiety
– Inconvenience
Punitive
Punitive damages are aimed at punishing the defendant for their malicious behavior as opposed to compensating the victim. It is worth noting that they are hardly ever awarded in Georgia personal injury claims.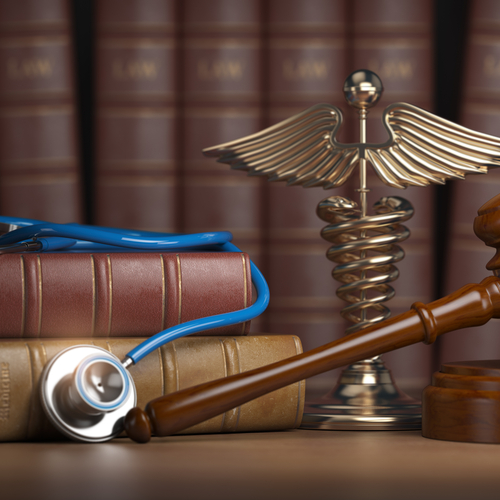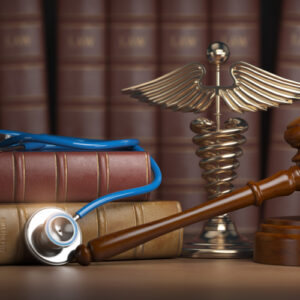 How Is Liability Determined?
To determine liability, the following 4 elements must be proven:
I. Duty of Care
The duty of care refers to an individual's legal responsibility from engaging in any acts that are likely to cause harm to others. You have to first prove that the defendant owed you (the plaintiff) a duty of care. For instance, driving carefully if he/she was a driver.
II. Breach of Duty of Care
You also need to prove that the defendant acted or failed to act in such a way that breached his/her duty of care. Simply put, his/her actions were either negligent or careless. For instance, distracted driving, driving under the influence, etc.
III. Causation
You also need to prove that by the defendant breaching their duty of care, they caused you harm or damage. Furthermore, your injury or damage must have been "reasonably foreseeable" at the time of the accident. If the defendant caused you injury through an unexpected act of nature, for example, then it would be considered unforeseeable thus making him/her to be found not liable.
IV. Damages
Damages refer to the monetary rewards that you receive to compensate you for your losses. You must prove that you suffered harm, sustained losses due to the accident, and are entitled to damages. Harm may include emotional injuries, physical injuries, and financial losses.
Determining Negligence (Doctrine of Modified Comparative Negligence)
To determine fault, Georgia uses a legal doctrine known as modified comparative negligence in addition to proving the 4 elements above. Within this doctrine, there's a 50 percent bar rile that prevents you from recovering damages if you were 50 percent or more at fault.
If you are less than 50 percent at fault, it is possible to recover damages, but your damages would be reduced by your percentage of fault. For instance, if you are awarded $100,000 in damages and found to be 30 percent at fault, you would receive $70,000.
How Much Time Do I Have to File a Personal Injury Claim?
Georgia enforces a statutory filing deadline known as the statute of limitations, which, if not obeyed, can result in your case being time-barred thus leaving you ineligible for recovering compensation for that accident.
The deadline for filing most personal injury claims in Georgia is 2 years starting from the date of the injury. Still, there may be exceptions to this deadline in certain circumstances, so it is always worth it to consult an Americus personal injury lawyer to discuss the options available for your specific case.
How Much Will an Americus Personal Injury Lawyer Cost?
You might be surprised to learn that if Bethune Law represents you in your personal injury case, you won't need to pay anything up front. This is because we work on contingency fee basis, which means that our firm is paid nothing if there's no recovery for you.
Types of Personal Injury Cases We Handle at Bethune Law Firm
Here are some of the different types of personal injury cases our law firm handles:
Car Accidents: Car accidents usually have a devastating impact on victims' lives. Our Americus car accident lawyers help car accident victims along with surviving family members recover compensation for their losses.
Wrongful Death: A wrongful death occurs when a life is taken without legal justification. The vast majority of wrongful deaths result from accidents. Survivors of the wrongful death victim may be entitled to financial compensation and Bethune Law can help you pursue the same.
Truck Accidents: Trucks are a proven mode of transportation and the global economy largely depends on to run smoothly. However, trucks present unique dangers on the road. Truck accidents usually lead to catastrophic injuries or even fatalities.
Our Americus personal injury lawyers will fight aggressively on your behalf to ensure that your financial, emotional, and physical damages are addressed.
It is worth noting that these are not the only types of personal injury cases we handle at Bethune Law. If you were injured through no fault of your own, you may be eligible for compensation. Reach out to us to discuss the legal options available to you.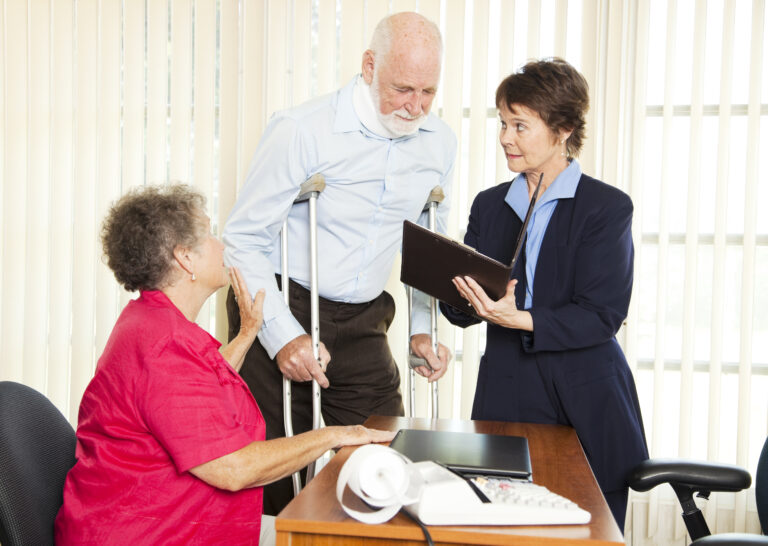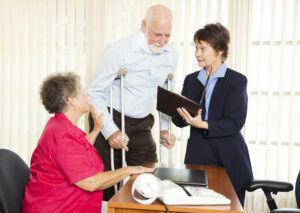 Call an Americus Personal Injury Lawyer Today!
Bethune Law Firm understands just how serious and devastating personal accidents in Georgia can be. That's because we have helped thousands of injury victims along with their families who were hurt through no fault of their own.
Bethune Law will aggressively pursue the compensation you are rightfully entitled to if you suffer a personal injury. Contact us today for your free consultation and case evaluation with an Americus personal injury lawyer.