A car collision can be a life-changing event. It may make it impossible for you to return to work. You may be in pain for a long time. A car accident may also leave you permanently disfigured.
If you believe your accident resulted from another party's negligence, you may be entitled to seek compensation. You should speak to an experienced Americus car accident lawyer after your crash to find you if you have any legal recourse. An insurance settlement for your damages may help you get back on your feet. If this isn't a viable option, our lawyers will represent you in court for maximum compensation.
At Bethune Law Firm, our mission is to help personal injury victims in Americus, Georgia, win the compensation they genuinely deserve. Our lawyers are ready to answer all your questions. For a free case review, call us today to speak to one of our experienced personal injury lawyers. Call 4048757800 to schedule your free initial consultation.
How Much Does a Car Accident Lawyer Cost?
After a car crash in Americus, you'll have many questions that require prompt answers. One burning question will be, "How much does a car accident lawyer in Americus cost?" Many car accident victims opt to deal with insurance companies on their own, fearing expensive legal services.
At Bethune Law Firm, we operate on a contingency basis. This implies that you won't pay any fees unless our skilled legal team wins your case. We only get paid if we win your case. This gives you ample time to recover without worrying about hefty retainer fees that lawyers in other practices charge.
What Should I Do After a Car Accident?
A car crash can leave even the most experienced driver confused and traumatized. Following the right steps after a crash is critical. If you've been in a car crash, you should follow these steps:
Contact Police
After your accident, contact the police. This guarantees official documentation of the crash. Law enforcement officers will also conduct investigations to attempt to establish liability.
Check on Other Involved Parties
Find out if anyone requires urgent medical care. If there is imminent danger, such as a burning car, get all involved parties to safety. Don't leave the scene until the police clear you.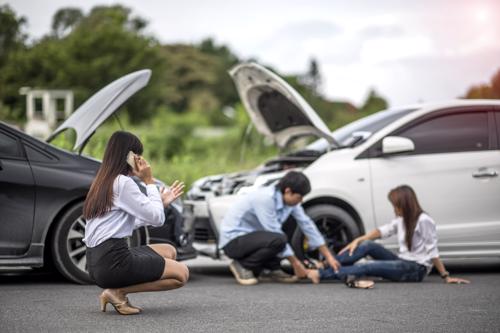 Exchange Info
Exchange pertinent details with the other driver, including name, phone number, license details, and insurance information. Remember to note down the contact details of any bystanders.
Record the Scene
Pictures, videos, notes, and even sketches of the scene can help build a strong claim. Use your camera or smartphone to capture accurate details of the scene.
Never Admit Fault
After a crash, it's important to limit your conversations with other involved parties. Don't admit any liability for the crash. Never say anything that may be construed as an apology.
Seek Medical Attention
If you have any visible injuries like cuts or bruises, seek immediate medical care. You should visit a doctor after you leave the scene of the accident. Remember to keep a medical record of your injuries and expenses.
Call a Car Accident Lawyer!
Contact a knowledgeable car accident lawyer near Americus. Our legal team will represent your interests, ensuring insurance adjusters don't dupe you into signing their forms. Let us first evaluate your injuries to determine the value of your claim. Contact Bethune Law Firm immediately to begin building your claim.
When Should I Get a Lawyer for my Auto Accident?
After a car crash, it is advisable to contact an experienced Americus car accident attorney immediately. The other party may contact their insurer and lawyer as soon as possible to build a case against you. By contacting our law firm in Americus after your crash, you won't have to worry about speaking to the other party's insurer. We will guide you throughout this process. Remember, insurance companies will do everything they can to deny or limit your claim.
Why do I Need a Lawyer?
Hiring an experienced car accident lawyer in Americus is essential after a car crash. Our lawyers will work day and night to protect your rights and help you secure a fair settlement. Here's why you need our lawyers' help:
Case Preparation / Filing a Lawsuit
Our capable team of lawyers will gather all relevant evidence regarding your car accident case. This includes insurance coverage details, police reports, and medical reports. Our accident reconstruction experts will help us understand what transpired. We will conduct independent investigations to determine liability. Once we've gathered all the relevant evidence, we will file a car accident claim.
Settlement Negotiation
At Bethune Law Firm, our skilled lawyers will ardently negotiate with insurance companies on your behalf. Let us handle your settlement while you recuperate.
Trial Preparation & Representation
Our law firm in Americus is prepared to represent you in court. We will present the best case and call expert witnesses to the stand to prove your claim. Our trial lawyers will represent you in court to help you get the rightful compensation you deserve.
What Type of Damages Can I Recover?
As a car accident victim in Americus, GA, you may be entitled to the following damages:
Economic Damages
These are easy to assess since receipts, bills, and invoices exist. They arise from injuries caused by your crash, including loss of income, medical bills, property damage, lost benefits, and lost earning capacity.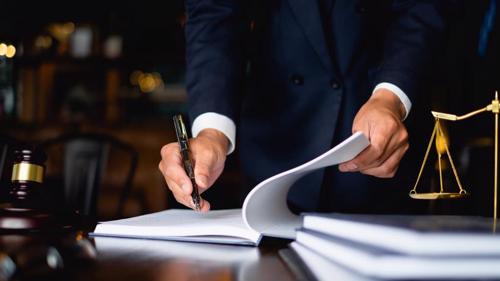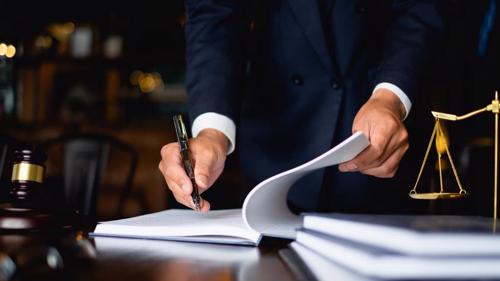 Non-Economic Damages
These damages are more complicated to compute. An auto accident lawyer, insurance adjuster, or judge and jury usually determine these damages' worth. These are subjective and intangible losses, including emotional distress, pain and suffering, anxiety, loss of companionship, and stress.
Punitive Damages
Plaintiffs in certain car accidents in Georgia may seek punitive damages. This award serves as a financial punishment to the reckless driver. Actions such as drunk driving, hit-and-run, and texting while driving may warrant these damages. There is a $250,000.00 cap on punitive damages in Georgia. This cap doesn't apply to drunk drivers or drivers under the influence of drugs.
How is Fault Determined?
Evidence including all drivers' statements, passengers' statements, eyewitness statements, photographs of the scene, accident reconstruction experts' views, and property damage comes in handy when determining liability in a car accident. An experienced Americus car accident lawyer will thoroughly investigate all these aspects of your claim to prove fault. Georgia's rule of modified comparative fault applies when determining fault. You may not be entitled to any compensation if your fault for a crash is 50% or more.
How Long do I Have to File a Claim?
In Georgia, there's a two-year time limit for all personal injury claims. This applies from the date of the crash. However, for accidents involving a city or county vehicle, you have only six months to file your claim. For property damage, you have four years to file a claim.
How Can a Lawyer Help me File My Insurance Claim?
Insurance companies have standard operating procedures for car accident claims. It is prudent for you to know and understand these procedures when filing your claim. These procedures may be complicated. You may end up making clerical errors when filing your claim on your own.
By reaching out to Bethune Law Firm, you can rest assured that proficient vehicle accident lawyers will handle your claims process. We will follow the due process when filing your claim once our investigations are complete. Our legal team will file your insurance claim on time and handle negotiations on your behalf.
What Can I do if Insurance Denied My Claim?
Insurance companies deny claims on a regular basis. If you feel your claim has been wrongly denied, reach out to a car accident attorney. There are various reasons why insurance claims are denied, including not reporting your accident on time, breaking the law, or discrepancies in your original application.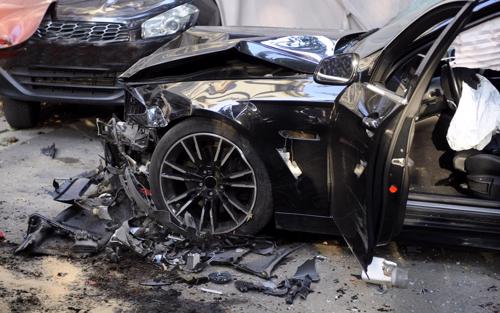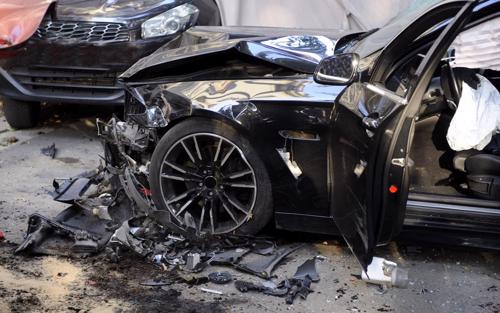 Our legal team will look into why the insurer denied your claim and verify whether it was a valid reason. We will investigate the details of the insurer's response and look at your insurance policy. If we find out the insurer acted in bad faith, we will appeal the decision and request mediation. If we aren't unsuccessful with an appeal, we will file your claim in court before Georgia's statute of limitations expires.
What if the Other Driver Doesn't Have Insurance?
After a car crash in Americus, you should exchange information, including insurance details, with the other driver. What happens when you realize the other driver is uninsured? Will you pay for all your damages?
In Georgia, uninsured motorist coverage is an additional policy that protects you after a collision with an uninsured driver. Medical payments coverage acts as supplementary health insurance that will pay for your medical and funeral expenses. If your policy includes collision coverage, this coverage will pay for vehicle damage.
How Can I Obtain an Accident Report?
Obtaining a copy of your accident report in Americus, Georgia, is easy. You can do this in person by reaching out to your local police department. Remember to have the necessary identification and crash details when requesting your accident report. Alternatively, you can request for your Americus accident report online by visiting www.buycrash.com.
Injured In A Car Accident? Contact Our Personal Injury Lawyers
Have you been injured in a car crash in Americus, Georgia? Was it due to another person's negligence? You may be entitled to receive compensation.
At Bethune Law Firm, our car accident lawyers will help you learn more about your legal options. We can help you recover compensation for your medical expenses, property damage, and lost income. Allow us to prove other driver's liability in your car accident.
Call our law firm today at 4048757800 for a free, no-obligation case review. We are available to answer all your personal injury questions. Reach out to us today to get started. We'll help you prove fault.