Because of their great size and weight, large commercial trucks are required to carry more ample insurance coverage than your average vehicle. Nevertheless, it will take an experienced Americus truck accident lawyer to help you navigate the complexities of personal injury law and get you the compensation you deserve.
If you have been involved in an accident in Georgia that has resulted in injury, call Bethune Law Firm at 4048757800 and arrange a free consultation with a personal injury lawyer experienced in truck accident cases.
Truck Accident Statistics in Georgia
A large or commercial truck is the legal term for any vehicle with a GVWR greater than 10,000 pounds. The most common types are big rigs, tractor-trailers, and 18-wheelers. According to recent statistics, the number of deaths from truck accidents in Georgia decreased from 223 in 2006 to just 179 in 2016. However, the same report shows a steady increase in the number of persons injured in large truck accidents across the country, from 80,000 in 2010 to 145,000 in 2016.
What Should You Do After An Americus Truck Accident?
Trucks traveling at high-velocities can cause devastation and damage to a great degree. If you have been involved in an accident with a large commercial vehicle, it is important to act with caution and do all you can to improve the strength of your case at this critical moment. Here is what you should know:
Call 911
Call the authorities to the scene right away. Make sure you stay at the scene of the accident until you have received medical attention and spoken with the officers arriving to make the report.
Help Others
If your injuries allow it, make sure you look to your safety and the safety of the other motorists and passengers involved in the accident. Be very careful as commercial vehicles can often be carrying potentially dangerous cargo.
Exchange Info
Get the name and contact information from the driver of the truck. You will also want to ask for the information of their insurance provider and the company they are working for at the time.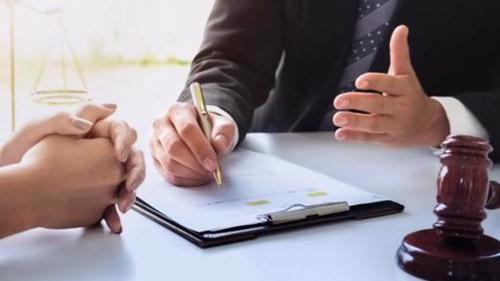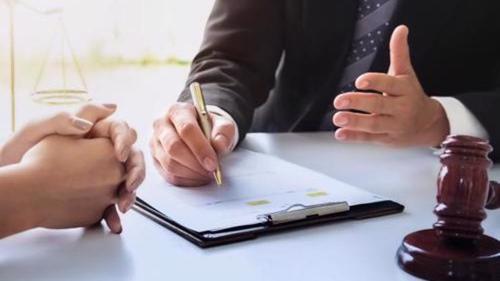 Document The Scene, Speak With Witnesses
Take as many pictures and videos as you can. Take wide-angle shots of the vehicles involved in the accident and their relation with each other, take close-ups of damages, injuries, and road debris. Finally, see if there were any people in the area who have witnessed the incident.
Seek Medical Attention
Even if your injuries seem relatively minor, you will need to make sure you are fully examined by a medical professional. A proper medical examination will determine the extent of your injuries, rule out the possibility of hidden injuries and provide you with an essential plan for recovery.
Contact An Attorney
Finally, if you are serious about getting full value from the compensation due, you will need a skilled personal injury lawyer with experience in truck accidents to help you in this regard. A skilled Americus truck accident lawyer will address all the important legal aspects of your case while you focus your mind on recovery.
What Are Georgia's Laws Regarding Truck Accident Liability?
According to Georgia's concept of modified comparative negligence, anyone can collect compensation for their injuries so long as they were less than 50% responsible for the events that led up to the incident. But, the amount of compensation that can be collected by the victim will be reduced by their amount of responsibility in the accident.
Furthermore, there are no limits on the damages a victim can collect for the pain and suffering experienced in a truck accident in the state of Georgia. Because of this, insurance providers will pull all the stops trying to place the blame for the accident on the plaintiff.
How Can An Americus Truck Accident Lawyer Help?
An experienced personal injury lawyer will add considerable value to the case that can increase the value of your compensation and the strength of your case as it faces negotiations and litigation. Here are some of the important benefits a personal injury lawyer from Bethune Law can provide your case:
Furthermore, a professional truck accident attorney will:
Conduct A Thorough Investigation
The responsibility of an accident may not always be visible at the first glance. A personal injury lawyer will have the experience in conducting investigations that examine the events of the accident from every possible angle.
Filing A Claim
There are innumerable small and vital details that must be observed when filing a claim. Your personal injury lawyer will apply the greatest attention-to-detail in filing your claim and meeting all of the time restrictions.
Negotiations
As mentioned, insurance adjusters will look for every excuse possible to place the blame on the victim and thereby reduce their payouts. A skilled personal injury lawyer will fight aggressively to protect your interests and get every cent of compensation available.
Litigation
If a resolution can't be reached through negotiations, your lawyer will have the skills and experience to take the case to court. This is where their skill and experience can move the wheels of justice in your favor.
Who Can Be Held Liable?
What occurred in the actual accident represents the results of many specific factors only some of which are in the driver's control. Some of the most important entities and parties that can be listed in this lawsuit include:
Truck Driver
An accident can occur if the driver fails to operate their vehicle in accordance with proper traffic safety guidelines.
Trucking Company
A financially strapped shipping company may push the limits of safety to create some extra cash, the results can be devastating to life and limb.
Company Who Loaded The Truck
There are a variety of physical forces affecting the cargo and large trucks in motion down the highway. If the balance of the cargo is not properly centered the propensity for a serious accident increases.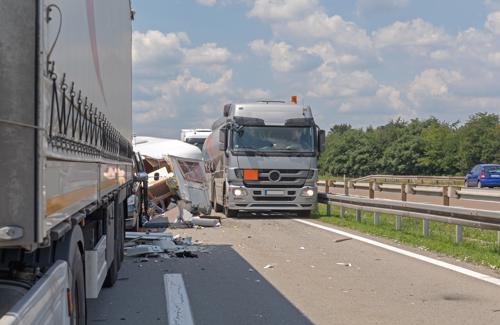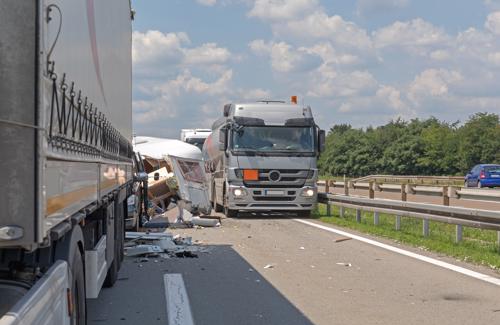 Vehicle Or Parts Manufacturers
The mechanics of the truck will determine its performance on the road. If there are faulty mechanisms and functional issues with the truck, the manufacturers and installation technicians may be to blame for the accident that occurred.
What Factors Commonly Cause Truck Accidents?
Some of the most common causes of Truck Accidents in Americus, Georgia include:
Driver Fatigue
Distracted Driving
Reckless Driving
Drug Use
Oversized or Improperly Secured Freight
Poorly Trained or Inexperienced Drivers
Lack of Truck Maintenance
Equipment Malfunction
Poor Road Conditions
Schedule A Free Consultation With An Americus Truck Accident Lawyer Today
If you have been injured or suffered the loss of a loved one due to a truck accident, getting compensation for your loss and injuries is the first step to making a full recovery. Call Bethune Law Offices at 4048757800 and make arrangements for a consultation with our car accident lawyers. We have the skills and tenacity as well as extensive resources to pursue your case to its most positive outcome.