Have you or your loved one been hurt due to someone else's negligent actions in Milledgeville, Georgia? Are you confused about what to do and how to get compensated for your injuries? Recovering damages for a personal injury case can be quite overwhelming and devastating. With massive medical bills, lost wages from your job, and losing your earning capacity, the last thing you need is to worry about a lawsuit and how to file a claim. This is where our Milledgeville personal injury lawyers at Bethune Law Firm come in.
We are an experienced law firm that has represented numerous victims and helped them get the justice they deserve. We understand how devastating this process can be, and we will take the weight off you and let you focus on getting your health in check. We are only a phone call away, contact us today for a free consultation, and let us get you the fair compensation you are legally entitled to.
What Should I Do After An Injury?
The steps to follow after a personal injury accident are crucial as they will determine how strong your claim will be. They include:
Get Medical Treatment If Needed And Keep Records
No matter how minor your injuries are, it is always advised to get medical treatment. At times, the adrenaline will prevent you from feeling the full extent of the pain, but it is advised to see a medical practitioner, as it may worsen with time. You might also have internal injuries you aren't aware of. Be sure to keep records of your medical treatment as they will come in handy later on.
Take Photos / Video If You Can
If you are not seriously hurt, it is advised to take photos and videos of the scene. Record everything you can as they might be useful in your case. Also, take photos of your injuries and their extent.
Get Names And Numbers Of Witnesses
For you to prove your claim, you need someone to back up your story. Here is where witnesses come in. If there were any at the scene, write down their names, addresses, and phone numbers.
Report The Incident
If it was a car accident and someone tries to talk you out of talking to the police, avoid the temptation, and stand your ground. Calling the police is one of the best decisions you can ever make when injured due to someone else's negligent actions. They will investigate and record an accident report that will help prove your case. If it was a workplace accident, report it to your supervisors.
Never Admit Fault
There are instances where you may feel like you are to blame for the situation. However, no matter how sad and guilty you might feel, never admit fault to the other parties as it may hurt your case.
Call A Milledgeville Personal Injury Lawyer!
Once you have been involved in an accident, the best chance of getting compensated is to contact your personal injury lawyer. We will tell you what your options are and how to navigate this grueling process.
Why Do I Need A Lawyer?
You do not need an attorney to file a lawsuit in Milledgeville, Georgia. However, you will be significantly disadvantaged if you do not do so. Your attorney will help win your case by doing the following:
Case Preparation/ Filing A Lawsuit
The attorney will prepare for the case by gathering all the relevant evidence needed to prove your case. They will gather your medical reports, accident reports, and talk to the witnesses. They will also file the lawsuit within the stipulated guidelines of Georgia.
Settlement Negotiation
If both parties agree to settle the matter out of court, the attorney will negotiate with the insurance company on your behalf. Since they are well versed with these situations, they will negotiate an excellent deal for you to ensure that the at-fault party does not shortchange you.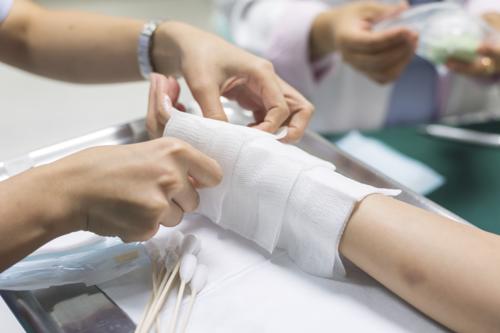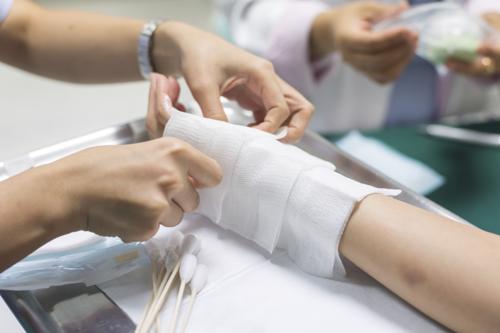 Trial Preparation & Representation
If both parties do not come to an agreeable settlement term, the case will go to court. Here, your attorney will present the evidence in court and represent you. They will fight to prove that the at-fault party's actions injured you.
How Is Liability Determined?
Georgia is a modified comparative fault state where if you are found to be partly at fault for the accident, you will have to pay for the damages incurred. Both parties will share fault, but you will not recover anything if your fault share meets or even exceeds 50%.
How Much Time Do I Have To File A Personal Injury Claim In Georgia?
In Milledgeville, Georgia, the deadline for filing a personal injury claim is two years from the date of injury. Filing a claim after this period expires will bar you from getting any compensation. An exception to this is cases brought against a municipality within Georgia. Here, you should file a notice of your claim within 12 months if filing against the state.
How Much Will A Personal Injury Lawyer Cost?
The best thing about hiring a Bethune personal injury attorney is that we will not charge you anything upfront. Yes, you heard that right. We work on a contingency basis, meaning that you do not need to pay us anything until we win the case for you. We will then be paid out a percentage of the settlement once we win the case.
Types Of Personal Injury Cases We Handle At Bethune Law Firm
Our firm handles all types of personal injury claims, including:
Car Accidents
We will come to your aid if you are involved in a car accident and need to file a claim. Some of the common claims we deal with include vicarious liability claims, dram shop liability, claims against reckless drivers, underinsured motorist claims, and negligent entrustment claims.
Truck Accidents
Commercial trucks such as tankers, big rigs, and 18 wheelers have caused many fatalities in Milledgeville, Georgia. Our truck accident lawyers have vast experience dealing with these cases. And will help you get compensation.
Wrongful Death
If another party's reckless actions caused your loved one's death, you could file a wrongful death claim in Milledgeville, Georgia. We can help you hold the responsible parties accountable.
Contact Our Milledgeville Personal Injury Lawyers Today
After you have suffered severe injuries, you need the help of an experienced personal injury attorney to fight for you. Here at Bethune law firm, we will work relentlessly to ensure that you get the compensation you deserve. Contact us today for a free no-obligation consultation.