Yearly, over 2 million drivers sustain permanent injuries from car accidents all across the United States. It is estimated that over 6 million automobile collisions happen in the USA every year. This can be a horrific experience if you are involved in a Milledgeville car crash. You may end up sustaining life-changing impacts from a car collision. Contact a qualified Milledgeville car accident lawyer today if you have sustained severe injuries in a car accident in Georgia.
You may experience confusion, stress, and anxiety after a Milledgeville car collision. It's normal to experience shock soon after a car accident. Whatever decisions you make after being involved in a car crash can significantly affect your personal injury claim.
Our experienced legal team at Bethune Law Firm is well-versed with both federal and state laws regarding car accidents and personal injury cases. We have a track record of getting the best settlements for Milledgeville car accident claims. Bethune Law Firm can help you file a lawsuit, handle settlement negotiations, and represent you in court.
Call Bethune Law Firm today at 4048757800 if you have sustained injuries in a Milledgeville car accident. We offer free case reviews for car accident victims. Let us help you get to the bottom of your case. Our personal injury lawyers won't rest until all parties are held accountable for their actions!
How Much Does a Car Accident Lawyer Cost?
Most car accident victims don't call lawyers after their collisions. They fear the high legal fees they may have to pay to Milledgeville car accident attorneys. Such victims end up accepting raw deals from the defendant's insurance adjusters.
At Bethune Law Firm, we operate on a contingency basis. You don't pay any legal fees unless we win. We don't demand any upfront payment for our services. Bethune Law Firm only gets paid once you secure your compensation.
What Should I Do After a Car Accident?
After a car accident we recommend you take these steps:
Contact Police
The first thing you should do if you've been involved in a Milledgeville car accident is call 911. They will send the police to the accident scene immediately. Law enforcement officers will document what happened and determine the at-fault parties.
Check on Other Involved Parties (Do Not Leave!)
If you aren't severely hurt, find out whether everyone else is okay after an accident. Check if anyone requires help. You may ask onlookers for assistance if other involved parties are seriously hurt.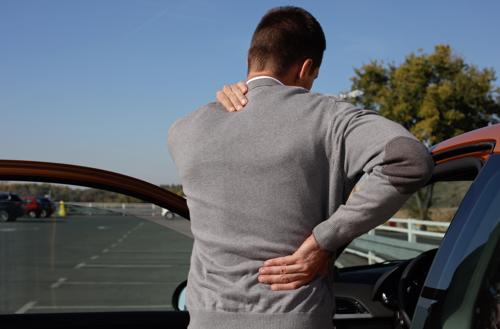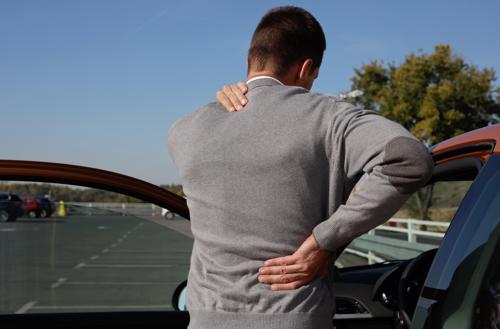 Still, don't make the mistake of leaving an accident scene before the police clear you. You may face criminal charges if you do so. Hit-and-run charges may be filed against you in a court of law.
Exchange Info
Police may never arrive on time at the scene of an accident. Witnesses may end up leaving without anyone getting their contact details. Always make sure you exchange information with involved parties after a Milledgeville car accident.
Get the names, phone numbers, and addresses of other drivers, passengers, and witnesses. Don't forget to note down the other involved parties' vehicle license plate numbers and insurance details.
Record the Scene
Your smartphone or camera can be instrumental when building a strong Milledgeville car accident claim. These devices can capture the scene's videos and images, including skid marks, vehicle damage, road conditions, and physical injuries. This evidence can help your Milledgeville car accident lawyer determine liability and prove fault.
Never Admit Fault
Never make any statements that may be interpreted as an admission of fault. Do not apologize to other involved parties. Such statements may severely impact your Milledgeville car accident claim.
Seek Medical Attention
Seeking medical attention after a car crash is important. Let on-site medics give you a clean bill of health. Don't leave the scene of the accident before seeking medical attention.
Still, make sure you visit your physician after the accident. You may have severe underlying injuries that on-site medical professionals may have missed. Always keep all medical records of your visits to your doctor.
Call a Car Accident Lawyer!
You should contact Bethune Law Firm at 4048757800 if you've been involved in a car accident in Milledgeville. Our legal team will protect your rights throughout this process. We will provide you with the best legal options for your Milledgeville car accident claim.
Why do I Need a Lawyer For a Car Accident Claim?
Filing a claim for a car accident can be difficult. Working with an attorney can help ease this process thanks to their experience in:
Case Preparation / Filing a Lawsuit
At Bethune Law Firm, we treat every Milledgeville car accident case with professionalism and the seriousness it deserves. Our legal team will conduct thorough investigations to determine all at-fault parties. We will also gather records, including medical bills, dashcam footage, and police records, to build an airtight case. We will then proceed to file a lawsuit before Georgia's time limit expires.
Settlement Negotiation
Our experienced Milledgeville car accident attorneys are ready to get the best settlement from the defense team's insurer. We will handle settlement negotiations with the defendant's insurance adjusters to secure the best compensation.
Trial Preparation & Representation
At Bethune Law Firm, our accomplished Milledgeville car accident attorneys are prepared for trial representation if settlement negotiations are fruitless. Our legal team will present the best case to ensure you secure fair compensation for your claim.
What Type of Damages Can I Recover?
You may recover the following damages if you are involved in a Milledgeville car accident:
Economic Damages
These are quantifiable damages that come up after an accident. They include medical bills, loss of income, lost benefits, and property damage.
Non-Economic Damages
These damages are hard to prove since they are subjective. They are determined by judges, juries, or claim adjusters. At Bethune Law Firm, our Milledgeville car accident lawyers can help you evaluate the value of these claims. They include anxiety, pain and suffering, loss of companionship, disability, and emotional distress.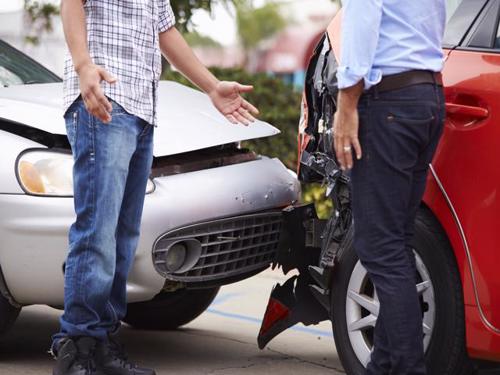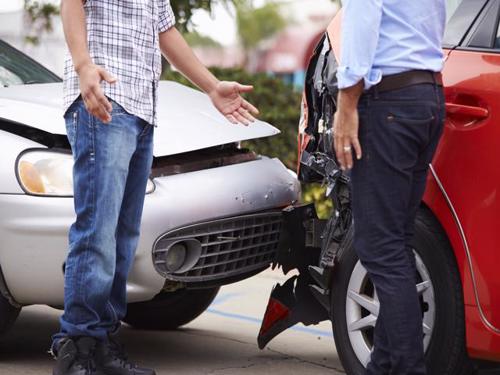 Punitive Damages
You may be entitled to seek punitive damages for certain accidents in Georgia. Racing, drunk driving, and excessive speeding are some instances where you may seek punitive damages. The state of Georgia has a $250,000 cap for these damages.
How is Fault Determined in Milledgeville?
The state of Georgia uses comparative negligence to determine fault. This law assigns fault in percentage form. The higher your fault, the less compensation you'll get.
You may not get compensation in Georgia if your fault in a car crash is more than 50%. You may only receive compensation if your fault is 49% or lower. Determining fault isn't a simple task. At Bethune Law Firm, our Milledgeville car accident lawyers are well-versed with comparative negligence laws in Georgia. We can help you determine fault in your Milledgeville car accident claim.
How Long do I Have to File a Claim in Milledgeville, Georgia?
According to Georgia's statute of limitations, you have two years from the date of your car accident in Milledgeville to file your claim. The deadline for property damage claims is four years. Remember, you won't be able to file a car accident claim in Milledgeville if these time limits expire. Reach out to Bethune Law Firm now to file your claim before it is too late!
How Can I Obtain an Accident Report in Milledgeville, Georgia?
There are several ways you can obtain your Milledgeville car crash report. You may reach out to the open records unit or the local state patrol office to pick it up in person. You may also contact the specific sheriff's office that responded to get your Milledgeville accident report.
You should have the following details with you when looking up your Milledgeville car accident report:
The location of the crash
The date of the crash
The Vehicle Identification Number (VIN)
Alternatively, you may obtain your car accident report online. Buycrash.com has a contract with the Georgia Department of Transportation to provide accident reports at a fee within 7-10 business days. This is done on behalf of the state. The accident report number is required to generate the report. The report can be sent to you electronically or through the mail. At Bethune Law Firm, our car accident lawyers can help you get your Milledgeville car accident report in time.
Schedule a Free Consultation With a Milledgeville Car Accident Lawyer
Sustaining severe injuries or losing a loved one due to another individual's negligence or recklessness in a car accident is mortifying. A car crash can have life-altering effects. It may leave you in a coma for months. All liable parties should be held accountable for their actions or inactions. At Bethune Law Firm, we are ready to look out for your interests and provide you with sound legal counsel.
Our legal team is well-versed with personal injury and car accident laws. We won't rest until you get the justice you deserve. Our trial lawyers are ready to represent you in court if no amicable solutions are arrived at. We will hire investigators and experts to testify and prove fault in your Milledgeville car accident lawsuit.
Call Bethune Law Firm today at 4048757800 for a free case review. Our experienced car accident attorneys in Milledgeville will determine if you have a personal injury case. We will also evaluate the value of your case. Remember, there is a two-year deadline for car accident claims in Milledgeville, Georgia. Get started now to secure the best settlement for your car accident claim!