Losing a loved one is one of the hardest things in life that anyone can go through. Finding out that the death was caused by another party's negligence makes it particularly painful. Filing a wrongful death lawsuit against the responsible party can help provide your family with some stability during this difficult period.
Fortunately, you don't need to go through the process alone. At Bethune Law Firm, our Dublin wrongful death lawyers help the families of deceased victims acquire the necessary resources to move forward following a devastating fatality. Call us today at 4048757800 or get in touch with our Dublin injury firm using the contact form provided to schedule your free initial, no-obligation consultation.
How Is Wrongful Death Defined in Georgia?
Wrongful Death in Georgia is defined under the Wrongful Death Act, which has been in existence for over a century, with several addendums added over the years. According to the act, wrongful death is one caused by a negligent, criminal, reckless, or intentional act of another entity or person.
The Georgia Wrongful Death Act has 5 code sections that outline the various possible legal grounds for a wrongful death claim in Georgia, which include:
Criminal actions that include intentional homicide.
Medical malpractice, which include medical injury, misdiagnosis, medication errors, surgical errors, etc.
Defective products: Wrongful deaths caused by defective or dangerous consumer products such as drugs, appliances, electronics, medical devices, or vehicles can lead to product liability claims.
Contaminated food or other sanitation issues in commercial establishments.
Driving under the influence of alcohol or illegal drugs.
Faulty construction and engineering malpractice.
Nursing home neglect or abuse.
Illegal or improper alcohol service, such as a bartender continuing to serve alcohol to an individual that's visibly intoxicated.
Pedestrian accident facilities.
Who Is Qualified to File a Wrongful Death Claim in Georgia?
Under Georgia law, only certain individuals are allowed to file a wrongful death claim. According to the Georgia Wrongful Death Act, only the following individuals can recover compensation following a victim's death:
The victim's spouse
The victim's children (if there's no spouse)
The victim's parents (If there's no spouse or children)
The executor of the victim's estate (If there's no children, spouse, or surviving parents)
What Types of Damages Are Recoverable?
In Georgia, there are 2 primary types of recoverable damages available to you. The first form of damages relates to expenses arising from the person's death. They include:
Funeral costs
Pain and suffering leading to the death
Medical expenses leading up to the death
Other expenses arising from the fatal accident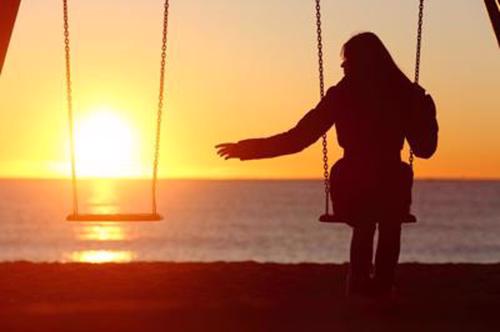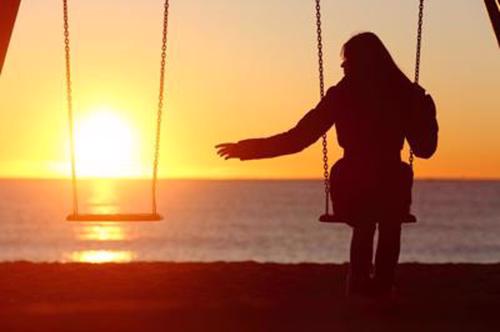 The second form of damages come in the form of the full value of the person's life. While you cannot place a monetary value on the person's life, the law allows you to recover both economic and non-economic damages such as:
Loss of care
Loss of companionship
Loss of future benefits
Lost future wages the person would have contributed to the family
Can Surviving Family File for Punitive Damages
Yes. In rare cases surviving families can file for punitive damages. Punitive damages are sometimes available if the responsible party acted in a criminal manner, which resulted in the death of your loved one. Punitive damages are aimed at punishing the responsible party.
How Do You Prove Negligence in a Wrongful Death Case?
To prove negligence in a wrongful death claim, you have to prove these four elements:
Duty
You have to prove to the court that the defendant owed the decedent a duty of care in the given situation. It may also be literally defined as the defendant had a duty or obligation to keep the decedent safe and secure.
Breach
You also have to demonstrate how the defendant violated or breached their duty of care. This could be through a specific action or inaction when another reasonable person in the same situation would have acted appropriately.
Causation
You also have to prove that the decedent's death was the direct result of the defendant's actions or inaction and not any other cause. To do that, you need to provide accompanying evidence that the injury or death was caused by the breach of duty.
Damages
To receive damages from the court, you have to prove that the decedent suffered tangible damages or damages that can be quantified in monetary terms. Otherwise, a jury would not see any reason to reward the victim's family a financial settlement.
How Do You Start a Wrongful Death Claim in Georgia?
To start a wrongful death claim in Georgia, you have to first ensure that the claim is sound and valid. The decedent must have a valid personal injury claim that led to the fatality, which was the result of the negligent or intentional action of the perpetrator or defendant. To help you with this, you should consider hiring competent wrongful death lawyers such as those at Bethune Law in Dublin, Georgia.
What Is the Difference Between a Wrongful Death Claim and an Estate Claim?
A Wrongful Death Claim helps to establish the full value of the decedent's life. It is usually brought on behalf of or by the decedent's surviving family. It typically includes the monetary damages related to the financial and intangible value of the decedent.
An Estate Claim, on the other hand, is aimed at helping to relieve any financial loss the surviving family or estate sustained due to the person's death. It is also brought on behalf of or by the family or estate of the decedent and helps in establishing and recovering any losses the estate may have incurred due to the untimely death.
Review Your Claim With Our Dublin Wrongful Death Lawyers
Losing a loved one is always devastating and no amount of money can undo the tragedy that took your loved one's life. However, a successful wrongful death suit can provide you with the financial support your family needs during this difficult period.
If your loved one died due to another party's negligence, you have someone in your corner. The Bethune Law Firm has handled countless wrongful death cases and can hold the party or parties responsible for your loved one's death accountable.
Get in touch with our Dublin personal injury lawyers today at 4048757800 or using the contact form provided to schedule your free, initial, no-obligation consultation and case evaluation.