Millions of accidents happen on US roads every year. According to the National Highway Traffic Safety Administration, 6,734,000 police-reported motor vehicle accidents happened in 2018. These numbers indicate that traffic accidents are a common occurrence on our roads.
A car collision can happen at any given moment. Regardless of how cautious and careful you are as a driver, some accidents are unpreventable. You can't control the actions of other drivers. A car crash can leave you with substantial medical bills, lost work time, expensive vehicle repairs, and emotional trauma. Luckily, you don't have to pay for the reckless mistakes of another driver.
At Bethune Law Firm, our Dublin car accident lawyers can help you get the justice and compensation you deserve. We have dedicated our careers to assisting victims of car accidents who suffer injuries that are often severe and permanent. Our experienced attorneys are aware of what it takes to secure maximum compensation for your personal injury claim.
If you or your loved one has been hurt in a car accident in Georgia, call 4048757800 now for a free case review. Our personal injury attorneys will walk you through how we'll protect your legal rights during the claims process. Start now and stand the best chance of securing the maximum compensation you need and deserve for your injuries and damages.
How Much Does a Car Accident Lawyer Cost?
At Bethune Law Firm, hiring a car accident attorney for your Dublin personal injury claim is completely free of charge. You do not pay any up-front fees or obligations when hiring our law firm to represent you. We operate on a contingency fee basis when representing our clients in personal injury cases.
This ensures you enjoy all our legal services and representation at no cost. You pay nothing until a favorable verdict has been reached. We charge a percentage of the final settlement once we win your case.
What Should I Do After a Car Accident?
After a car accident there are specific steps that you should follow to help you build a strong case. Our Dublin car accident lawyers can help you pursue the compensation you are entitled to if you follow these steps:
Contact Police
Check on Other Involved Parties
Exchange Information
Record the Scene
Never Admit Fault
Seek Medical Attention
Call a Car Accident Lawyer!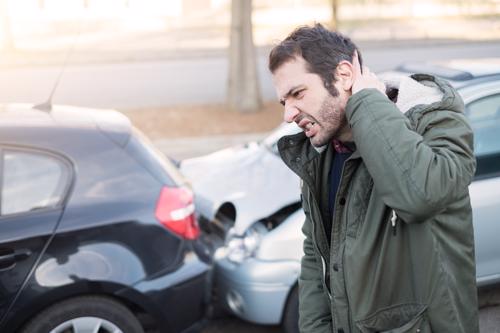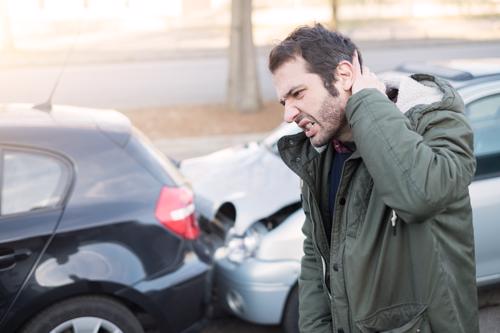 After a car crash, never assume the claims adjuster has your best interests at heart. Don't be duped into thinking they'll help you get the compensation you are entitled to for your injuries. In reality, all they care about is limiting or denying your claim. Contact Bethune Law Firm immediately after your crash to find out your legal options. Allow us to deal with your insurer so that you don't make any mistakes that reduce your compensation.
Why do I Need a Lawyer?
Depending on the specifics of your crash, you may be entitled to compensation after filing a claim or a lawsuit against the defendant. Here's how our experienced Dublin car accident lawyers can help you:
Case Preparation / Filing a Lawsuit
First, our legal team will gather records associated with your case, including insurance policy insurance, photos of the scene, medical records, and the police report. These documents will help our experienced auto accident attorneys understand the details of your case. We will recreate the accident scene to determine liability. Our legal team is also ready to file your lawsuit if out-of-court negotiations are unsuccessful.
Settlement Negotiation
Our car wreck attorneys in Dublin, Georgia, are skilled negotiators who'll handle settlement negotiations on your behalf. We will hold out-of-court talks with the defendant's insurance adjusters to help you secure the settlement you are entitled to.
Trial Preparation & Representation
In the event settlement negotiations are unsuccessful, Bethune Law Firm will go to trial and present your case in the best possible form. We have experienced trial lawyers who can prove that the defendant was negligent in your car crash. We will prove that they breached their duty of care which in turn led to your injuries.
How Much Can I Expect to Receive for My Damages?
Every personal injury case is different. Car accidents happen due to various circumstances and under different conditions. For you to get an accurate estimate of your claim's worth, a full assessment of the specifics surrounding your crash and injuries has to be considered. Your liability, damages, and insurance policy limits are critical when evaluating the amount of compensation you'll receive.
Factors such as economic and non-economic damages in your crash can also increase or decrease your compensation. Additionally, aspects such as where the crash happened, the likelihood of punitive damages, and where the claim has been filed may impact the amount of compensation you receive.
What Types of Compensation Can I Receive in Dublin, Georgia?
If you are injured in a car wreck in Dublin, Georgia, you may be entitled to receive compensation for your losses, including:
Economic Damages
These damages cover actual financial losses like lost wages, property damage, medical expenses, and lost earning capacity.
Non-Economic Damages
These damages cover immeasurable and intangible losses, including pain and suffering, humiliation, reputational damage, emotional anguish, and loss of enjoyment of activities.
Punitive Damages
In some cases, you may be entitled to punitive damages. These damages are awarded to punish the other party for misconduct, fraud, or malice. The state of Georgia has a $250,000.00 limit for these damages.
How is Fault Determined in Georgia?
In Dublin, you can't receive compensation for a car crash if your fault for the accident is more than 49%. This is according to Georgia's modified comparative fault rule. If your fault in a crash is less than 49%, you may be entitled to receive compensation.
Our experienced Dublin car wreck lawyers will analyze all the evidence to prove fault in your case. We will establish negligence using these four elements: duty, breach of duty, causation, and damages. Get in touch with us today to find out how we can help you prove negligence in your car crash case.
How Long do I Have to File a Claim in Dublin, Georgia?
The deadline for filing a Dublin car accident is two years from the date of the accident. This implies that you have two years to file your claim, or else you lose your right to seek compensation. For a wrongful death claim from a car collision, you have two years from the date your loved one passed on to file your claim. You have four years from the crash date to file a claim to recover compensation for vehicle damage.
What Can I do if Insurance Denied My Claim?
Most insurance companies deny claims once they are filed. Compensation claims are rejected for various reasons, including if the insurer believes you are at fault if they don't think you sustained any injuries, if you have any preexisting condition, or if they feel they stand a good chance of winning a trial. Your insurer may deny your claim if your premiums aren't up-to-date if you were driving an unroadworthy vehicle, if you didn't notify them fast enough, or if you were unlicensed.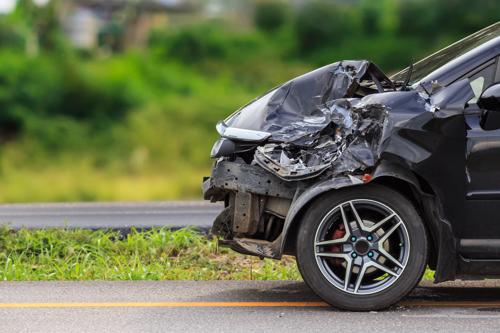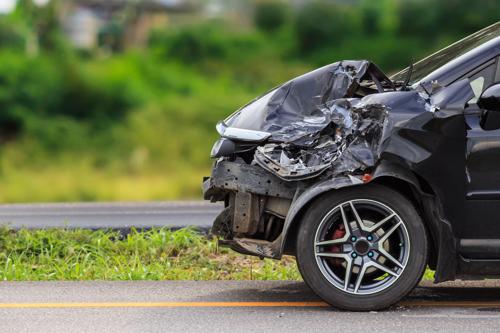 If your insurance claim is denied, the best option for you is to reach out to your car accident attorney in Dublin, GA. At Bethune Law Firm, we will look into the insurance company's response to find out why they denied your claim. We will reach out to the insurance adjusters to unearth why your claim was denied. Our experienced lawyers will appeal your claim to make sure you receive compensation for your injuries.
What if the Other Driver Doesn't Have Insurance?
Every driver in Georgia is required to have minimum insurance coverage while driving a vehicle in Georgia. Georgia laws require drivers to have $25,000 bodily injury liability per individual, $50,000 bodily injury liability per crash, and $25,000 property damage liability. Regrettably, not all drivers in Georgia have auto insurance. According to the Insurance Research Council, an estimated 12% of Georgia drivers were uninsured in 2015.
If an uninsured driver hits you, uninsured motorist coverage can help offset your medical bills, lost income, and losses linked to emotional harm. This coverage can also offset damages in a hit-and-run accident. Collision coverage can help cater to damages such as the cost of repairs regardless of fault. A medical payment policy and your health insurance can pay for medical expenses and your medical treatment.
File Your Claim With A Dublin Car Accident Lawyer
Car accidents happen every day all over the US. You can never be prepared for one. They can cause severe and permanent injuries. If you or your loved one has been hurt in a car accident, you require the legal assistance of an experienced attorney to help you get justice.
At Bethune Law Firm, we will conduct independent investigations into your crash to determine liability. We will look into security camera footage, dashcam footage, medical records, police report, and eyewitness statements to build a strong car accident claim.
Call us today at 4048757800 to speak to an experienced attorney regarding your case options. We operate on a contingency fee basis, meaning you won't pay anything until we win your case. Start now before it's too late. The earlier, the better!