Getting involved in an accident where you sustain severe injuries can be an extremely frightening experience. Whether it's a dog attack, burn injury, car accident, or medical malpractice, chances are you'll be emotionally scarred from the shock of the incident alone. If you sustain injuries, things will be even more traumatic and confusing as you'll require medical attention, even when unable to tell the extent of the injuries.
If you or a family member has sustained serious injuries due to the negligence of another party, you are eligible to seek justice in terms of compensation with the help of competent Dublin personal injury lawyers. The Bethune Law Firm deals with a wide array of personal injury cases such as medical malpractice, car accidents, wrongful death, brain injury, slip and falls, etc. Our team of professional personal injury lawyers will handle every legal aspect as the law dictates, helping you get justice as you focus on recovery. Reach out to our Dublin injury firm at 4048757800 today for a free initial consultation.
What Should You Do After An Accident?
The steps you follow right after a personal injury accident will have a substantial effect on the outcome of your claim. Here's some solid advice on what to do after an accident in Dublin, Georgia:
Seek Medical Attention And Keep Records Of Every Treatment
It goes without saying that your health should be a priority following an accident. Even if the injuries are not severe or immediately apparent, it's important to seek medical attention as some injuries take a while to manifest due to adrenaline release. Also, the jurisdiction in Georgia requires that you get medical attention and keep all records of treatment if you want fair compensation.
Take Photos And Videos
If you are in a position to do so, capture all evidence using your smartphone's camera. Take as many photographs and videos as possible. In an auto accident, for instance, you should take photos of damages inflicted on both vehicles, your injuries, weather and road conditions, traffic signs, etc. All this will come in handy in proving your case.
Get the Names And Contacts Of Any Witnesses
Witnesses are vital when your case goes to trial, and so, ensure you collect the numbers and contact details of anyone who was at the scene during the accident.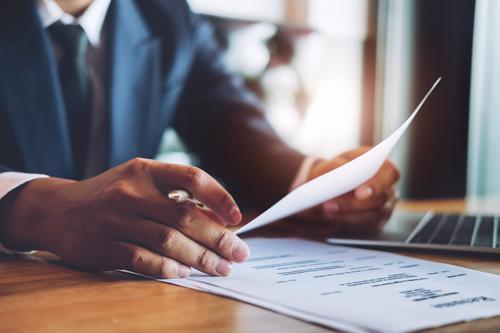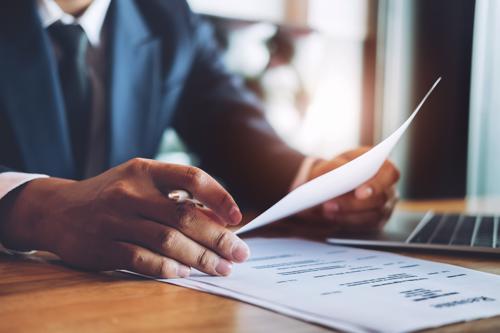 Report the Incident
If it's an auto accident, you'll want to call the police before leaving the scene. This is important as you will need an official police report when making a claim with a party like an insurance company. If it's a work-related injury, you'll want to notify your boss or supervisor formally within 30 days after the accident.
Never Admit Fault
The last thing you want is to jeopardize your claim. So, even when you were not sure who's at fault, avoid saying terms like "I am sorry". Also, avoid discussing the accident with insurance adjusters without the presence of an attorney.
Call a Personal Injury Attorney!
This is another important step when you're looking to seek justice for personal injury. Chances are you'll be dealing with trauma, and when looking to recover, the last thing you want is to handle all the complex aspects of personal injury law.
Our team has vast experience in this field, so do not hesitate to get in touch.
Why Hire a Lawyer?
There are numerous reasons to involve a lawyer in a personal injury accident, but all comes down to how they handle a claim. A competent lawyer will:
Prepare Your Case
Your attorney will conduct a thorough investigation which entails hiring relevant witnesses as gathering as much evidence as possible. They will also get your medical documentation, witness statements, official police reports, and any other evidence to prepare your claim.
Negotiate for Settlement
Your lawyer is also tasked with negotiating with the other party to ensure you get fair compensation. Experienced personal injury lawyers know all the tricks insurance adjusters use to ensure they make the least settlement amount possible. After all, they are running a business and the less they pay, the more they make.
Trial Preparation & Representation
If the other party and your lawyer can't come to an agreement, the case will go to trial. A lawyer is essential in ensuring all the right paperwork is done and that they represent your interests in a court of law.
What Damages Can I Recover in Georgia?
In the state of Georgia, you can recover the following types of damages:
Economic Damages
If you sustain injury and property damages, you'll probably incur financial expenses such as medical bills, lost wages, vehicle repair, therapy, and rehabilitation, etc. If you can prove your claim, you'll get paid for all these expenses.
Non-Economic Damages
Accidents can also result in non-monetary damages like pain & suffering, loss of companionship, loss of enjoyment in life, etc. These are also factored in on the settlement.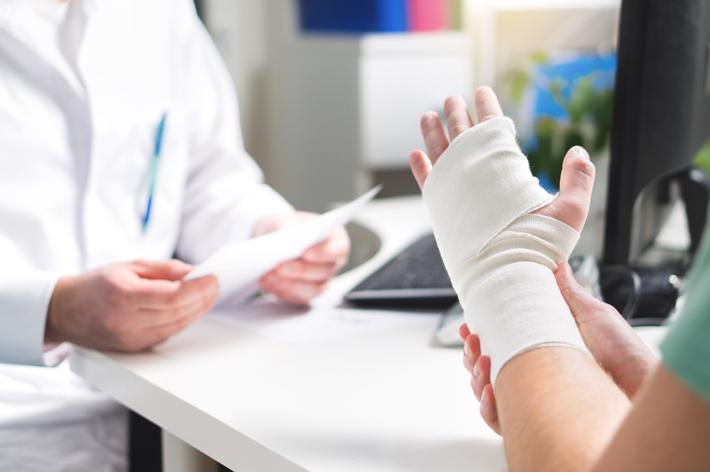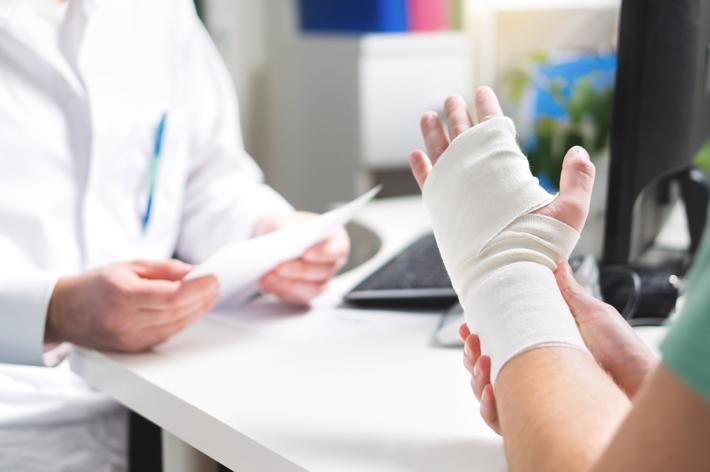 Punitive Damages
In some cases, the party at fault may have acted in a blatantly reckless manner, resulting in damages and injuries. In such situations, the party is punished by being forced to pay punitive damages.
How is Liability Determined For Injury Claims In Georgia?
The state of Georgia follows a modified comparative fault principle. This means that the injured can recover damages in a claim, given that they were less than 50% responsible for the accident. To have a solid case, however, your lawyer will assess the following:
Duty of Care– This means that people have an obligation to show reasonable care. For instance, motorists need to follow traffic rules to prevent causing accidents.
Breach of Duty of Care– If the party at fault failed to respect the duty of care, then they're considered negligent.
Causation– This is where a party didn't meet their obligations and failure to do so resulted in an accident.
Damages– You sustained damages and injuries as a direct result of the accident.
How Much Time Do I Have To File A Personal Injury Claim In Georgia?
The statute of limitations for personal injury cases in the state of Georgia is 2 years from the date of the accident.
How Much Will A Dublin Personal Injury Lawyer Cost?
Most if not all lawyers in personal injury operate on a contingency fee basis. This means you'll pay a percentage of the settlement, but only if you win the case.
File Your Injury Claim With The Bethune Law Firm
Personal injury is a complicated field of law and when you become a victim, it's hard to juggle all its aspects when trying to recover. As such, it's best to hire competent lawyers like those in Bethune Law Firm. We have vast experience and deal with all kinds of injuries. Get in touch with us today at 4048757800 for advice on what to do next.