Life is full of surprises. Sometimes, surprises are full of joy but at times, you get some nasty surprises in the form of a debilitating injury or the death of a loved one due to the misconduct or negligence of another person. If you have suffered a terrible injury due to the negligent actions of another party, you must be anxious about what to do next. You might be in immense pain and want to move forward as soon as possible but at times, healing may take several weeks or months.
In some cases, the debilitating effects of such injuries are lifelong requiring long-term medical care. The Warner Robins personal injury lawyers at Bethune Law are focused on helping people who have been injured or lost a loved one due to the fault or negligence of others. We will help you get fair compensation for your sufferings. Call our personal injury firm at 4048757800 to schedule your free consultation.
What Should I Do After an Injury?
After suffering an injury in Warner Robins, Georgia, you should take the following steps:
Get medical treatment
The first thing you need to do is get medical treatment for your injuries. Your health must be your topmost concern. If you feel that everything is fine, you need to know that sometimes, internal injuries take a few days or more than a week to surface. Therefore, go to a doctor to make sure you are fine. In case you need medical treatment, get the required treatment as prescribed by the doctor, and make sure you keep records of all the treatments.
Take Photos/Videos
If possible, you should try to take photos of the accident scene (in case of a car accident) from as many angles as possible covering all the damage done to the vehicle or property or people. In other personal injury cases, try to take videos or images to capture the scene of the accident. It will help in establishing who is at fault.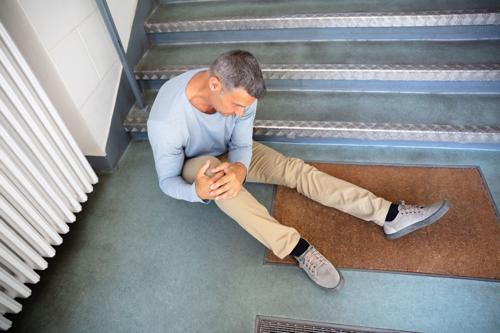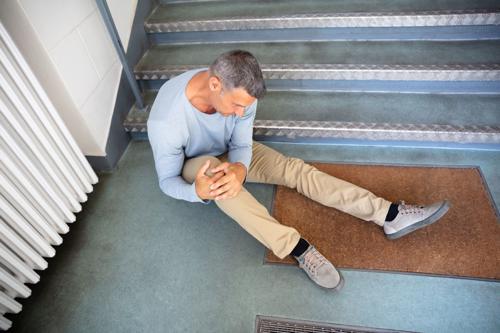 Contact Information of Witnesses
If you are relatively fine after the accident, take a look around to find any witnesses. If there are witnesses, request them to share their names and numbers as their contact details might be needed at a later date.
Report the Accident
It is important for you to report the accident to the authorities. If you have been in a car accident, call the police to file a police report. You can obtain a copy of this police report after a few days. In case you have suffered an injury in the workplace, make sure you report it to your supervisors.
Never Admit Fault
Do not, under any circumstances, admit your fault as it can be later used against you to deny you fair compensation for your sufferings.
Call a personal injury lawyer
Call an experienced and reliable personal injury lawyer as quickly as possible after the accident. Here at Bethune Law Firm, we are dedicated to helping Georgians recover fair compensation for their injuries. Mr. Bethune has over 19 years of experience in this field of law and has helped thousands of injured clients in Georgia get the compensation they are legally entitled to.
Why Do I Need a Lawyer?
Dealing with insurance adjusters or the other party when you're still recovering from your injuries, can be highly challenging. This is why you need to have an experienced Warner Robbins personal injury lawyer by your side. You need to realize that insurance companies always try to pay as little as possible and if they are allowed, they won't pay a penny. Also, dealing with the other party will take its toll on your health.
When you have a personal injury lawyer represent your interests, you can focus on healing and let the experienced attorney deal with the insurance adjusters and other parties. Here at Bethune Law Firm, we will fight to protect your rights. We will negotiate with the insurance companies and make sure you get the compensation you deserve.
Case Preparation/Filing A Lawsuit
It is estimated that 90% of the personal injury cases are settled out of court but the settlement doesn't happen on its own. The evidence needs to be collected and presented in the right manner in order to convince the other party that you have a legitimate claim and it's better for them to settle out of court. If they do not accept your claim, we are prepared to take the case to trial.
Settlement Negotiation
Negotiating with insurance companies is an art. They won't shy away from applying all the tricks of the trade to minimize the payout as much as possible. Here at Bethune Law Firm, we have helped thousands of clients recover fair compensation for their injuries from insurance companies. We regularly negotiate with insurance adjusters and are aware of the tactics they use to delay paying the compensation you are legally entitled to.
Trial Preparation & Representation
If needed, we will take the case to trial. We will make sure that you have a solid case. We will prepare everything and conduct discovery. We will gather all the required information. We will also guide you to answer the questions asked by the defendant's attorney.
How Is Liability Determined In Georgia Injury Claims?
When it comes to the concept of contributory negligence, the negligence laws come into play. Georgia follows a modified contributory negligence doctrine. As per the law, the courts have the power to determine the percentage of fault of the plaintiff. The damages awarded to the plaintiff can be reduced by the judge in proportion to the percentage of fault of the plaintiff. The plaintiff is only likely to be eligible for compensation in case their proportion of fault is found to be less than 50%. If the plaintiff is found to be 50% or more at fault, they might not get any compensation.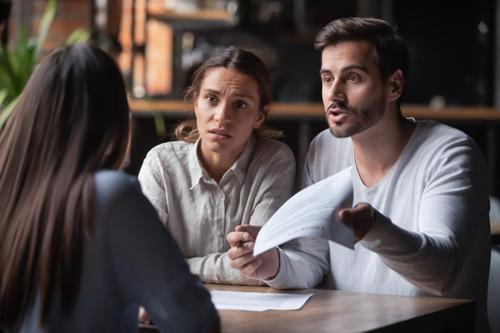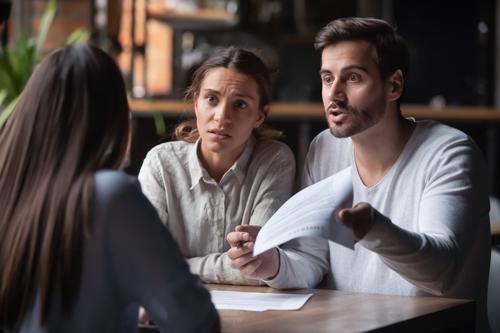 The contributory negligence law in Georgia has the potential to completely eliminate or significantly reduce the compensation you are likely to get. This is why you need to have an experienced lawyer by your side to build a strong case and to help you get the compensation you rightly deserve.
Here at Bethune Law, we will clearly explain the rights you have when it comes to a personal injury claim which might not be disclosed by the insurance company. Do not let an insurance company unfairly use the Georgia contributory negligence rule against you.
Give us a call today to maximize your compensation.
How Much Time Do I Have To File a Personal Injury Claim in Georgia?
Like all the other states, statute of limitation also applies in Georgia, in both civil and criminal cases. It is important not to miss this deadline as you will almost lose your right to file a lawsuit. In personal injury cases, this time limit is 2 years, in most cases. This two-year period starts from the date of the accident. There are exceptions to this rule. For instance, the date might be extended in case you were not able to discover property damages or personal injuries on the date of the accident. Medical malpractice cases also have other exceptions.
How Much Will a Warner Robbins Personal Injury Lawyer Cost?
Don't be under the misconception that experienced and reliable personal injury attorneys are expensive. Here at Bethune Law, we work on a contingency basis fee system. You are not required to pay anything at all. We will recover our cost from the compensation you get. We will take care of all the costs involved and settle it from the final compensation you get from the insurance company.
Types of Personal Injury Cases We Handle at Bethune Law Firm
Here at Bethune Law, we cover a wide variety of personal injury cases including:
Review Your Claim Options With a Warner Robins Personal Injury Lawyer
If you or one of your loved ones has suffered an injury due to the fault or negligent actions of others, you are legally entitled to fair compensation for your injuries. However, your claim for compensation will need to be supported by proper evidence and it is never easy to negotiate with insurance companies.
The lawyers hired by the insurance companies will use every trick in the book to minimize the payout. Your claim will need to be supported by impeccable evidence and only an experienced personal injury lawyer with decades of experience can help you with that. Personal injury cases might seem straightforward but they are not, as much needs to be proven in order to get fair compensation from insurance companies.
Give a call to the experienced attorneys at Bethune Law. We have helped thousands of Georgians win fair compensation for their personal injury cases. We deal with insurance companies regularly and we know the tricks they use to delay or minimize paying the compensation you should get. You do not need to pay anything up-front as we work on a contingent fee basis. We will recover our cost from the compensation we will win for you. Give us a call today to schedule a completely free consultation.