After you've been hurt in a car accident, you may simply want to recover and put the incident behind you. Unfortunately, many car accident victims find themselves struggling emotionally, physically, and financially in the aftermath of injuries – and to make matters worse, insurance companies make them fight to recover what they are owed.
If you've been injured in a car crash, this may have devastating impacts on your life and the lives of your family. Although no amount of cash can lessen the pain, suffering, and lifestyle change resulting from your injuries, monetary compensation can help you open the next chapter of your life and assist you with any financial difficulties.
At Bethune Law Firm, our Warner Robins car accident lawyers understand how traumatic and life-changing a car accident can be, and we know the importance of car accident claims being dealt with promptly and effectively with minimal stress or fuss.
Even if you think you were partially to blame for the crash, you may still be entitled to some financial compensation from the other driver's insurer. If you have been injured or lost a family member in a car accident, please contact our personal injury lawyers on 4048757800 or use our online inquiry form to book a free initial consultation today.
How Much Does A Car Accident Lawyer Cost?
Many car accident victims shy away from hiring a car accident lawyer because they assume it is too expensive. However, when you trust Bethune Law Firm and our expert legal team of injury lawyers to fight for your compensation, legal fees need not be a concern.
Not only do we offer a free no-obligation initial consultation, but we also offer our legal services on a contingency or no-win-no-fee basis. Simply put, we do not get paid a dime until the successful conclusion of your case.
Our Contingency fee agreement minimizes the financial stressors when pursuing your car accident claim and also demonstrates our firm's commitment to your financial recovery. If we cannot recover monetary compensation on your behalf, then you do not pay us.
What Should I Do After A Car Accident?
A car accident isn't something that most people plan. However, at least seven persons are involved in fatal crashes in Warner Robins each year. So, what are the steps you need to take following a car accident? Read on to find out:
Get To Safety
The first thing you need to do after a crash is to make sure that you're OK. So, inspect your body for injuries, including the head, and check for any signs of pain or bleeding. After you've made sure you've not sustained any severe injuries, move your car away from traffic if it is safe to do so. Additionally, have the occupants stand a safe distance from the road and traffic.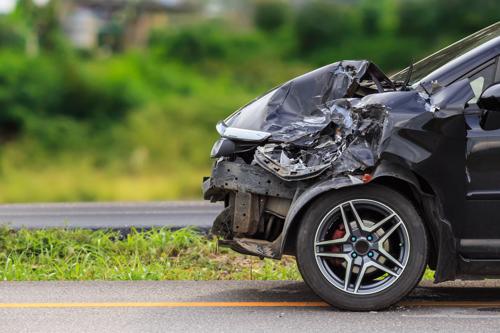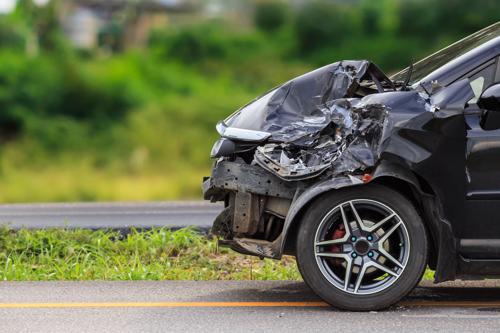 Check On Others and Don't Leave The Scene
Once you've confirmed your safety, check on others, starting with occupants in your vehicle and finishing with the other car. Any injuries must be reported to the police immediately.
Call The Police
If you've not already done so, call the police to report the car accident. If the accident is a fender-bender and there are no injuries, it is possible to make your report online rather than waste time waiting for the police at the side of the road. Once the police respond to your call, be sure to get the badge number and name of the officer writing the report and ask where you can obtain a copy of the accident report when it becomes available.
Exchange Information
Get the name, insurance car information, and license number of the driver. Also, collect the contact information of all witnesses to the crash. Additionally, note down the make and model of the car.
Take Pictures
It is often faster to preserve evidence of the crash by taking photos of the scene. If you can, take pictures of the damage to your car, the weather, traffic conditions, road conditions, and any other points or objects of interest at the scene.
Don't Admit Fault
Be sure to avoid admitting, assigning, or discussing anything to do with fault at the scene of the accident as your statements can and probably will be used against you when you file your claim.
Notify Your Insurance Company
Before you forget the crash's details, report the car accident to your auto insurer as it is likely a requirement in your policy. Make sure to inform them of the extent of damage to your car and the injuries you suffered.
Call A Car Accident Lawyer
Having someone by your side who is well-versed in the legalities surrounding injury cases, particularly car accident claims, can prove invaluable to your case. For a free no-risk case review with an experienced Warner Robins car accident lawyer, call us on 4048757800.
Why Do I Need A Lawyer?
The Law Office of Bethune Law Firm and its team of personal injury lawyers, investigators, financial experts, accident reconstruction experts, and medical consultants take a personalized approach to resolving your case.
Once you retain us, our competent and compassionate team will review your car accident case to its entirety, allowing you to heal and recover. At the same time, we handle all the legal aspects of your claim. When our lawyers take your case, you can expect:
No Upfront Costs
A tragic car accident can have a significant impact on your life and that of your loved ones. Our lawyers can help by sharing the risk of your claim, covering court fees from our own pockets until we obtain the compensation you are owed. Our "contingency fee" pledge gives you peace of mind as we handle your case.
Immediate Intervention
We offer practical support for car accident claimants, helping them get their life back on track as quickly as possible. Your car can be fixed by our trusted network of auto repair shops while we handle your claim, keeping all details of your case in one place.
A Thorough Investigation Of Your Claim
The burden of proving fault and negligence in a car accident case falls on the claimant, adding considerable stress to an already tough recuperation. Our lawyer and specialists will examine all details of your case to discover all potentially liable parties and track down witnesses and documents that can provide vital evidence to obtain compensation from insurance companies.
An Accurate Estimation Of Your Losses
Our lawyers will consider all aspects in which your car accident has affected your life, including travel expenses, medical expenses, future earnings, household help, in-home care, and other potential effects on your lifestyle.
Transparent Communication From Start To Finish
We maintain a high level of openness and responsiveness to all inquiries, keeping you informed from start to finish.
Settlement Negotiation
Our legal team will stand up for you and negotiate for a settlement offer that pays your damages and losses.
Lawsuit
If the other party or insurance company refuses to corporate or give you a mediocre settlement, we will lodge a lawsuit.
Case Preparation & Representation
Though most cases don't go through this stage if it proves necessary, our Warner Robins car accident lawyers can defend your rights in court.
What Type Of Damages Can Claimants Recover From A Car Accident Claim In Georgia?
Making a car accident claim can be complicated. There's a ton of evidence required for the claimant to prove both the defendant caused their injury and to support the compensation amount they are claiming. This is precisely why you need an expert car accident lawyer. The following are the two main types of losses for which you can be compensated after a car accident in Georgia:
Economic Losses
These are losses that have a monetary value such as:
Medical expenses
Ongoing and future care costs
Lost wages
Property damage
Future lost income
Medical devices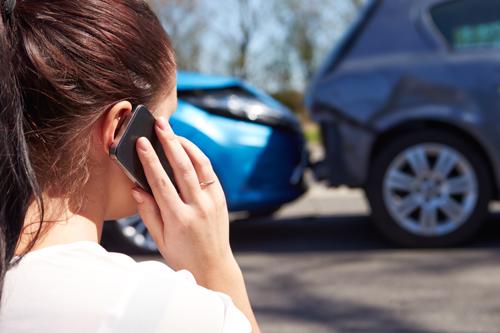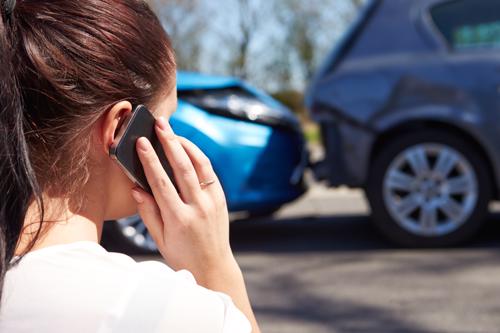 Non-Economic Losses
These are losses that cannot be assigned a dollar value, such as:
Pain and suffering
Loss of enjoyment of life
Note that car accident victims can also recover punitive damages, mostly when the judge or jury has found the liable party to be grossly negligent or reckless.
How Is Fault Determined For Car Accident Claims In Georgia?
Warner Robins follows Georgia's fault-based system, which means the individual who caused the accident – or his/her auto insurer – is liable for damages. However, the onus is on the claimant/plaintiff to prove that the defendant was indeed negligent and at-fault for their injuries.
Worried that you won't recover compensation because you played a role in causing the crash? Don't fret. Georgia uses the modified comparative negligence rule – which means that a claimant can recover compensation for injuries and damages sustained due to a car accident provided the degree of fault is less than 49%.
What Are Georgia's Time Limits For Filing Car Accident Claims?
Whether you were injured when driving, as a passenger, or stuck by a car as a pedestrian in Warner Robins, GA, you have two years from the date of the crash to file your injury claim for compensation. A Bethune Law Firm car accident lawyer can help you understand the deadlines that apply to your lawsuit.
Schedule a Free Consultation With a Warner Robins Car Accident Lawyer
At Bethune Law Firm, we strive to fight for the rights of car accident victims and their loved ones. Our Warner Robins car accident lawyers can evaluate your case and advise you on your legal options. To find out more information on how our specialist car accident lawyer can help your case, please call us on 4048757800.