Suffering an injury can have serious consequences both physically and financially. In some cases, you will be hospitalized, and may not be able to return to work. The cost of rehabilitation may also be very expensive, and without pursuing legal action, you may not be able to pay these bills.
If you were hurt because of someone else's careless or reckless actions, it's imperative that you contact a Thomaston personal injury lawyer. At the Bethune Law Firm, we are always looking for people that we can assist in obtaining a settlement that can help them. We are prepared to aggressively represent you in court if needed.
You can call our Thomaston injury law firm today at 4048757800 or fill out our contact form to arrange a free consultation.
What You Should Do After You Are Injured?
Whether you were hurt in a wreck, fell at a store, or had some other kind of accident, it's important to get medical treatment. However, if it is possible, you should start gathering information. This could be obtained by taking pictures, and also videos, with your phone. If there are witnesses, it is important to get as many names and numbers as you can for future reference.
Reporting the accident is also necessary. Notify the property owner or manager if you're injured on their premises. You should contact the police after a car crash. You can give an official statement once they arrive. Always remember to never say that you were responsible for the accident.
Get medical care after an accident, even if you think your injuries are minor. You could have internal injuries, or you may not realize how severe your injuries are because adrenaline is masking the pain. A doctor will also document everything, and this official medical report can be used in future litigations. You will then want to contact a law firm to represent your case in order to pursue damages for what has been done.
Why Contacting An Attorney Is So Important
Contacting a lawyer to obtain a settlement is a very important step. Without the help of a skilled personal injury lawyer, it is very difficult to prove your case in a court of law. Your attorney will be able to assess your evidence, obtain additional evidence through discovery, and then begin to prepare for your case.
They will submit all of the necessary paperwork, try to negotiate a settlement, and can also represent you if it goes to trial. All of this work can be handled by personal injury attorneys that have helped hundreds of other clients. When they present your information to the court, they can estimate how much you may receive for your case.
How Damages Are Determined?
Courts look at three types of damages when awarding money to the plaintiff in a personal injury lawsuit. These are punitive damages, non-economic damages, and economic damages. The easiest to determine will be the economic damages. This includes the cost of rehabilitation, your current and future medical bills, and property damage.
For non-economic damages, they will consider factors such as emotional anguish, pain and suffering, loss of enjoyment of activities, and loss of companionship. Punitive damages are given to the victim in some cases as a way of punishing the negligent defendant who caused the accident to occur.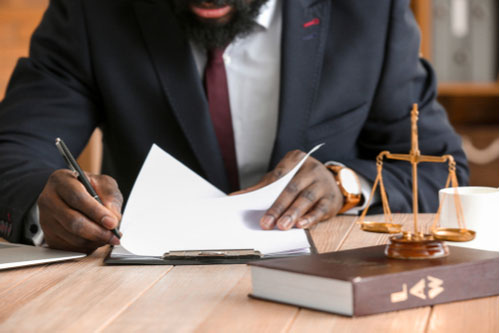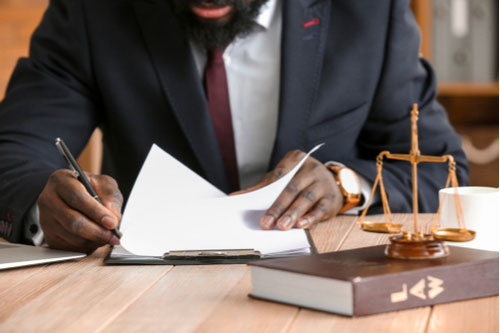 How Is Liability Determined By The Georgia Court?
Liability means who is at fault for the accident and thus responsible for paying compensation to the victim. The court will consider the duty of care that the defendant was responsible for maintaining. Based on this, they will determine if they breached the duty of care. An example of this would be a person driving under the influence of either narcotics or alcohol. If it can be shown that this led to the accident, this is referred to as causation.
Based upon causation, they can then settle on the amount the plaintiff will receive. These damages will be paid by the defendant who was found to be negligent due to their actions. To ensure that you can obtain any money at all, you must adhere to the strict guidelines of the statute of limitations in the state of Georgia.
What About The Statute Of Limitations For Personal Injury Cases In Georgia?
People that are injured have up to two years to officially file a claim to pursue legal action. This is a deadline that cannot be extended. Should they surpass that date, which is from the date of their accident, they will have no recourse in pursuing restitution. This limited time frame should prompt anyone who has been injured in a vehicular accident to pursue legal action as soon as possible. However, some may worry about the cost of working with a personal injury attorney. Fortunately, this is not a barrier for anyone.
How Much Does a Thomaston Personal Injury Lawyer Cost?
The cost to work with personal injury attorneys in Thomaston is based upon a contingency fee. There is no initial payment or retainer fee that must be paid. The lawyers are paid as a result of winning the case and receiving a predetermined percentage of that money. Therefore, there are no barriers for anyone that has been injured. That being said, you still need to work with the most competent law firm, and that is where our law firm comes in.
What Type Of Cases Has Our Law Firm Handled?
We have handled many different cases for people that have been injured due to another party's negligence. Whether you were involved in a trucking accident, a car accident, or lost a family member through wrongful death, we can assist you. We have helped thousands of people that have been injured, and subsequently obtained millions of dollars for them.
You need to pursue legal action before the statute of limitations runs out, so contact our team at Bethune Law Firm today. We will set up a time to speak with you about the incident that occurred. By providing us with all of the evidence you have collected, we can begin to assess your case. We can help negotiate a settlement, and if needed, represent you in a court of law. You can call us directly at 4048757800 or use our contact form to schedule a free consultation.