There may be situations where the damage from a car accident is quite minor and no injuries were sustained. In cases where damages are mild, it is quite possible for the victim of the accident to file a claim with the at-fault driver's insurance and the matter will be concluded there.
But if you were injured or someone you love was was hurt or killed in a crash, it is imperative that you seek help from an experienced Thomaston car accident lawyer. At Bethune Law Firm, we will be able to guide you through the complex legal process and provide you the best chances of getting the full compensation you deserve and need to aid in your recovery.
If you do find yourself in a car accident, call Bethune Law Firm at 4048757800 right away. We will set you up with a FREE consultation with an experienced personal injury attorney in Thomaston, Georgia.
How Much Does a Car Accident Lawyer Cost?
After your life is impacted by a car accident, you will feel an understandable level of shock on many levels. Financial concerns can be a point of considerable concern and the last thing you will want to think of is the high-costs of the legal aid you so badly need to make the best of this grim situation.
For this reason, we represent our clients on a contingency fee basis. This means that we charge no upfront fees and shoulder the full costs of resources invested into building and managing a successful case. If we win, we take a portion of the winnings, and if we lose, we charge you nothing for our professional services. You have nothing to lose and compensation for injuries to gain.
What Should I Do After a Car Accident?
It is easy to be bewildered in the aftermath of a car accident, nevertheless, if you think fast and act with foresight, you can preserve your case and protect your wellbeing.
Contact the Police
It is very important that the police make a report on this incident as this will lay a key role in your impending claim and lawsuit. Make sure you note the names, badge numbers, and precinct so you can get a copy of the report later.
Check on Other Parties Involved in the Crash
If you are not seriously injured and you see it is safe to do so, see to the safety of the other people involved in the accident. But, be sure to remain at the scene, until the police officers arrive to make their report.
Exchange Information
Make sure you record the name and contact information of the other driver involved in the accident. Also, record their license plate number and insurance information. If you see any witnesses to the events that occurred get their names and contact information as well.
Record the Scene
Get as much footage of the events as you can. Take out your mobile device and get some close-up snapshots of the damage to both vehicles, injuries sustained, road debris, and skid marks. Get some wide-angle pictures of the traffic signals in the vicinity as well as the vehicles involved in the accident.
Never Admit Fault
It is only natural to feel remorse, anger, and confusion in the aftermath of a traffic accident, but it is essential that you do not say or do anything that will jeopardize your case. Even apologizing could be taken as an admission of guilt.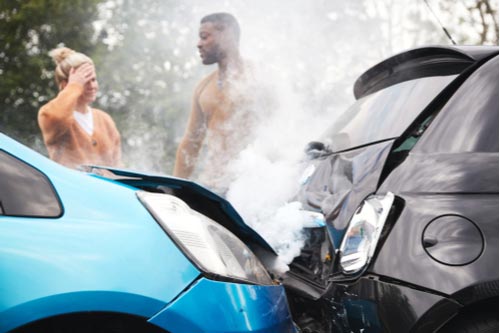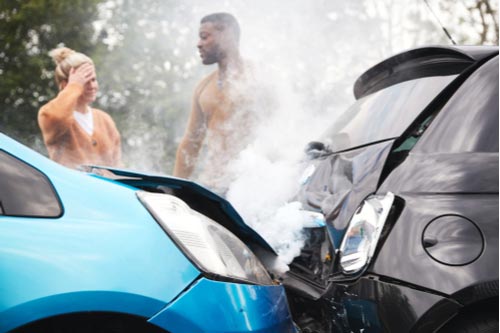 Seek Medical Attention
It is very important to have yourself properly examined by a medical professional who can provide a full report of your injuries. Some injuries may not be immediately noticed but can have serious consequences if not addressed.
Call a Car Accident Lawyer!
Finally, make sure you call up a reliable car accident lawyer who can plan a way through the complexities of personal injury and get the compensation you need.
Why Do I Need a Car Accident Lawyer in Georgia?
Personal injury law is complex, and insurance companies may try to pay less than you deserve. Here are some of the ways a top-notch attorney from Bethune Law Offices can assist you:
Case Preparation / Filing a Lawsuit
There are many details and specifics to consider when properly making a claim or filing a lawsuit. A lawsuit crafted by a professional will have greater value and contain no loopholes that can leave your interests at risk.
Settlement Negotiation
Insurance adjusters are not a benevolent lot and will stop at nothing to protect their bottom line. It will take a skilled negotiator well-practiced in personal injury law to negotiate your claim and get you a favorable settlement.
Trial Preparation & Representation
Most often a resolution will be reached through negotiations. But in case the negotiations can't reach a suitable solution, your Thomaston car accident lawyer from Bethune Law Firm will prepare a strong case and fight for you in court.
How Much Can I Expect to Receive in Damages?
Car accidents can be very different from each other and it is impossible to give a blanket value that covers all cases. The value of the case depends on the severity of your injuries and the expenses from the accident. Minor injuries that only require a short healing process may not have a very high value, though it will be adequate to suit the circumstances.
But those accidents that will result in long recoveries, disability, or even a wrongful death result in higher compensation.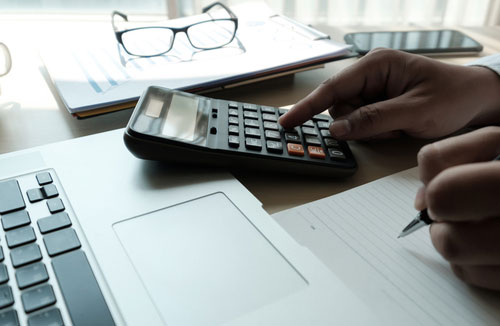 What Type of Damages Can I Recover?
Once again, the circumstances surrounding your case will decide what sort of damages you can expect to collect. In the state of Georgia, damages can be divided into these three categories:
Economic Damages
Things like medical bills, costs of treatments, lost wages and loss of earning capacity are called economic damages and are covered in the past present, and future. These can be easily calculated into a financial figure.
Non-Economic Damages
But accidents result in damages that are harder to convert into a financial number. Things like loss of consortium, pain and suffering, or mental anguish are covered by non-economic damages. Often, an expert will be called in to help the legal team arrive at a fair cost for non-economic damages.
Punitive Damages
In those cases where the actions of the defendant were sufficiently grievous, they may be applied punitive damages. Punitive damages are applied for the purpose of punishing the defendant.
How is Fault Determined in Georgia Car Accidents?
Georgia law uses the concept of modified comparative negligence in assigning responsibility in personal injury cases. This means that if the driver of the vehicle is only eligible for compensation if they are less than 50% responsible for the accident that resulted in injuries.
Suppose the plaintiff's damages totaled $10,000, but they were also speeding. Because of the speeding infraction, the plaintiff is found 20% responsible for the accident. In this case, the plaintiff is only eligible for $8,000 in damages.
Is There a Time Limit for Filing my Car Accident Claim in Georgia?
There is a time limit for turning in your lawsuit called the statute of limitations. By Georgia law, the statute of limitations for personal injury lawsuits is two years. Nevertheless, there are some exceptions.
If the at-fault party is a government entity the claim must be made within months of the incident. If the plaintiff is a minor, the statute of limitations doesn't start until their 18th birthday. Other factors that may affect the statute of limitations would be the presence of a crime in the incident. To be absolutely sure your car accident claim is kept well within the time constraints, it is best to contact an experienced car accident lawyer.
What Should I Do if the Insurance Company Denies the Claim?
Denying claims is one of the many ways that your insurance providers avoid making massive payouts to their clients. A denial doesn't necessarily mean you don't have a case. You should get a professional evaluation of your case from an attorney. You can call 4048757800 and arrange a free case review.
Contact Our Thomaston Car Accident Lawyers Today
If you have been injured in a car accident, or have passengers who have been injured, take action to protect your interests. Call our Bethune Law Firm today. We will evaluate your case and legal options. We have recovered millions of dollars on behalf of our clients, and we will fight to win you the highest amount possible. Call 4048757800 to schedule a FREE consultation.