Accidents can happen at any time and place and often result in injuries and damages that can impact the victim's life to any degree. Accidents can be caused by simple negligence to malicious intent, but the important thing to remember is that accidents rarely just happen, they are caused.
When it comes to facing the resulting serious damages and injuries, a Perry personal injury lawyer can help you properly identify the at-fault party, calculate the compensation due and provide great value as you make your way to the compensation you need to make a full recovery.
If you or someone in your family has been injured in an accident in Perry, GA, Personal Injury Lawyers from Bethune Law are ready to examine your case and protect your rights and interests. Call 4048757800 and arrange a FREE consultation with our personal injury firm in Perry.
What Should I Do After An Injury?
In the wake of an accident, it is only natural to feel a wide range of emotions and may be unsure of what to do next. Here are some important pointers to keep in mind when facing an accident and the subsequent injuries they can cause.
Get Medical Attention
Injuries can be great or small, but only a medical professional can provide an accurate perspective and provide the best plan for full recovery. Even if the injury seems small, it is essential to have them examined and treated by a qualified physician.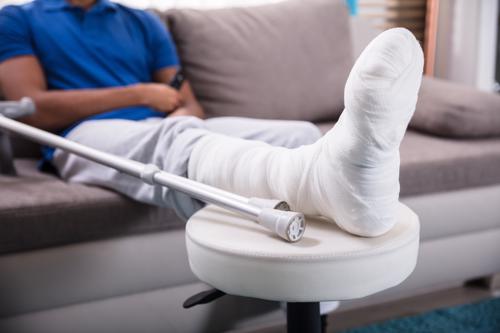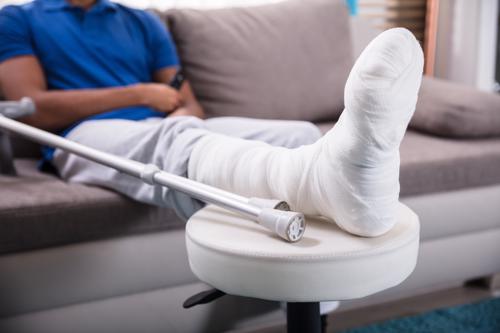 Collect Evidence If You Can
You will need all the evidence you can to build a strong case against the at-fault party. Be sure to collect evidence of everything relevant to the accident at the site the incident occurred. This can include pictures and video footage of the area, receipts, parking stubs, etc.
Talk To Witnesses
Look around and see if anybody in the vicinity got a good view of the accident. Their testimony can help to build a better understanding of what happened and who is responsible. Make sure to take note of names and contact information.
Report The Incident
You will want to make a report of the incident with the proper authorities. This could be the supervisors in case of an accident at work, animal control services for dog bites or the police if you have been injured in a traffic accident. The authorities responding to the incident will file an official report of what occurred and when and this will play a key role in assembling a strong case.
Do Not Admit Fault!
It is only natural to feel mixed emotions after an accident. But it is important to keep a clear head and not do or say anything that could jeopardize your case. A simple comment, like an apology, could be considered an admission of guilt, for example.
Call A Personal Injury Lawyer
Victims of injuries caused by the negligence of others are entitled to compensation from the at fault party. But navigating the complexities of personal injury is not easy and an experienced personal injury lawyer can add significant value and strategic advantage to your case.
Why Do I Need A Lawyer?
Personal injury law has been refined to ensure equality and prevent any one party from taking advantage of another. A personal injury lawyer can ensure you are given a fair shake when going toe-to-toe with the experienced insurance adjusters who will be protecting the interests of the at-fault party.
Here is how a personal injury lawyer can help you come out on top:
Case Preparation And Filing A Lawsuit
Personal injury lawyers do this all the time. At Bethune Law Firm we have developed a talent for precision and attention-to-detail in preparing personal injury cases. This high-caliber skill and experience will greatly bolster the strength of your case and lawsuit in imminent negotiations and possible court trials.
Settlement Negotiation
Most cases will be resolved out of courts in negotiations. The defendant will try their best to minimize their involvement in the accident and place the blame on the plaintiff. An experienced personal injury lawyer has a broader and deeper understanding of personal injury and will negotiate with experience to protect your interests.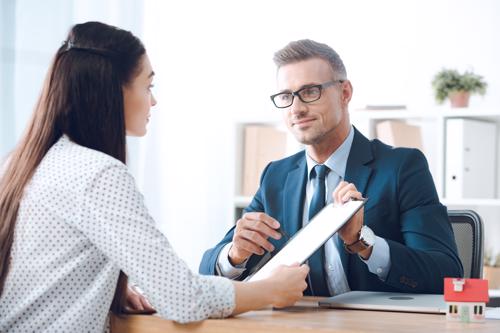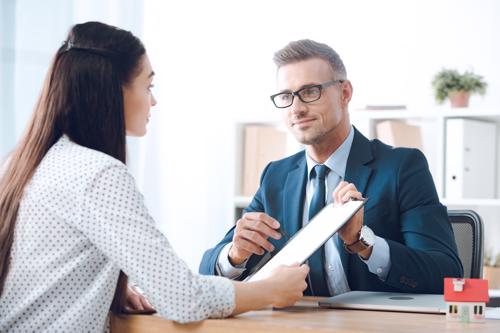 Trial Preparation
If your case is taken to courts, it will take an experienced professional to ensure the wheels of justice are turned in your favor. A proficient personal injury lawyer will have the enthusiasm and command of the court to present your case in the best possible light.
What Kind Of Damages Can I Collect In A Georgia Personal Injury Case?
Damages available for victims of personal injury can be calculated into three different categories.
Economic Damages
Some damages can be very easy to calculate by adding bills and financial records. Economic damages cover past, present and future costs of medical expenses needed for a full recovery. Lost income due to time off work or loss of earning capacity in the past, present or future can also be covered by economic damages.
Non-Economic Damages
Some of the damages you will receive can be harder to attach to an exact financial figure. Pain and suffering, loss of consortium, mental anguish and loss of capacity to lead a normal life must be carefully calculated by experienced experts.
Punitive Damages
There will be times when the actions of the defendant were especially serious, life-threatening or premeditated. In these cases, the courts may choose to apply punitive damages to the at-fault party to punish these intolerable actions.
Determining Fault In Georgia Injury Claims
Georgia applies the concept of modified comparative negligence to determining fault in personal injury cases. Basically, this means that anyone can recover damages suffered in an accident so long as they were less than 50% responsible for the accident.
Fault will also determine how much compensation you are entitled to. For example, if you were found to be 25% responsible for an accident, the compensation you are entitled to will be reduced by 25%.
For example, if you were hit by a motorcycle while jogging, you may be found 25% responsible if you were listening to loud music on your headphones. If your injuries resulted in $10,000 of damages, you will only be eligible for $7,500 of damages.
How Much Time Do I Have To File A Personal Injury Claim In Georgia?
You will want to get in contact with your personal injury lawyer as soon as possible to learn more about the time restraints that affect your case. There is a time limit called the "statute of limitations" that sets the amount of time that you will be able to make your claim. In Georgia, this time limit is 2-years from the date of the accident. There may be certain circumstances that can alter this general rule, but getting the process started as soon as possible is always the best option.
How Much Will A Perry Personal Injury Lawyer Cost?
Accidents are impossible to predict and not many people have set aside a portion of their budget for this eventuality. At Bethune Law Firm, we don't want your current financial capacity to keep you from proper legal representation in these emergency situations.
For this reason, we offer our reputable legal services on a contingency fee plan. This means that we will not charge you anything up-front for our top-notch legal services and nothing at all unless we win you the case and get you the compensation you need.
Furthermore, we will shoulder all the costs for assembling a strong case. As you can see this gives us a strong incentive to ensure you get the highest compensation available.
Types Of Accidents We Handle At Bethune Law Firm
At Bethune Law Firm, our lawyers have extensive experience in a wide range of personal injury cases Here are some of the cases we most regularly represent.
Slip And Falls
Slip and fall cases are never as simple as they seem. In a slip and fall case, the plaintiff must prove they could not see the hazard. If a dangerous condition was in the open, the property owner may not be responsible for the injuries.
Car Accidents
Distracted driving is one of the leading causes of car accidents on the roads and highways around Perry, Georgia. Distractions at the wheel of a car can include eating, talking on the phone or changing the radio station on the stereo.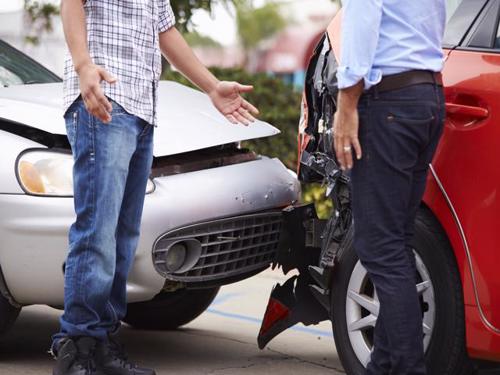 Bicycle Accidents
The largest portion of bicycle accidents that result in serious injuries happen when a cyclist is struck by traffic. Poor visibility and distracted driving make bicycle accidents one of the most life-threatening types of personal injury accidents.
Construction Accidents
There are innumerous safety hazards on a construction site. There are open holes, loose cables and many more dangers that make falls, slips and trips the most common construction accident.
Dog Bites
Dogs must be kept properly controlled by their owners, especially those canines that have a history of violence. Protect yourself by never approaching or touching a dog you do not know well and always get dog bites examined by a medical professional.
Workplace Accidents
Transportation accidents account for the greatest number of fatal workplace accidents in Georgia. But there are also cases of violence, animal attacks, and the regular slip and falls. Worker's compensation benefits exist to help injured employees, but you will need an experienced personal injury lawyer to make a strong case and get full compensation.
Medical Malpractice
Medical malpractice is a subsection of personal injury law that requires a personal injury lawyer with a working knowledge of the medical practice. At Bethune Law Firm, our experienced lawyers have considerable skill in medical malpractice cases.
Truck Accidents
Commercial trucks are large and heavy and can apply devastating damage in case of an accident. For this reason, they are required to carry much higher insurance coverage. A truck accident lawyer from Bethune Law Can provide a considerable advantage in dealing with these notoriously fastidious insurance providers.
File Your Claim With Our Perry Personal Injury Lawyers
If you have been involved in an accident in Perry, Georgia, or have a loved one or relative who has been killed or injured in an accident, get help from an experienced Personal Injury Lawyer. A professional personal injury lawyer from Bethune Law will provide the legal assistance you need to ensure your rights and interests are well defended. Call 4048757800 to arrange your FREE consultation with our legal professionals today!