After a car crash in Perry, you'll likely be confused and traumatized. It'll leave you asking many questions. What should I do next? How will I settle my medical bills? Who will pay for my car repairs? Will I get any compensation for missing work? An experienced Perry car accident lawyer can answer all these questions after a car crash.
If you've been injured in a car collision, you may be entitled to compensation for your injuries. The legal team at Bethune Law Firm has years of experience in auto accident cases. We have been helping the victims of car crashes in Perry, Georgia, get maximum compensation for their damages.
Contact us today at 4048757800 for a risk-free case review. Our personal injury lawyers will go through all aspects of your case and evaluate if you have a case. We will also advise you regarding the value of your claim. Start now to get justice for the damages you incurred in your car accident.
How Much Does a Car Accident Lawyer Cost?
Bethune Law Firm doesn't charge any upfront fees. You pay nothing for our legal services. This makes it affordable for you when seeking justice for your damages. After a car crash, you may have expensive medical bills to clear. Our lawyers get that.
We operate on a contingency fee basis. Bethune Law Firm will handle all upfront fees such as documentation charges and court fees. You will only pay us once we've secured your compensation.
What Should I Do After a Car Accident?
Panicking after a car accident in Perry will only make everything worse. Remember to remain calm after your crash. You need to be careful about what you do after your crash. The minutes and hours after your crash can significantly affect your claim. Here's what to do after your crash:
Contact Police
Calling the police after your car accident can help your claim. Don't let any other driver talk you out of this step. If there's any vehicle damage, injuries, or if the other driver is under the influence of drugs, call the police.
Check on Other Involved Parties
Find out if the other involved parties are okay. Does anyone require immediate medical attention? Evaluate vehicle damage, then move your vehicle to the side of the road. Don't leave the accident scene.
Exchange Info
Exchange your contact details and insurance information with the other vehicle driver. Remember to note down the driver's license plate details before they leave the scene.
Record the Scene
Photograph the scene of the accident, your injuries, and vehicle damage. You can use your smartphone to take these photos and videos.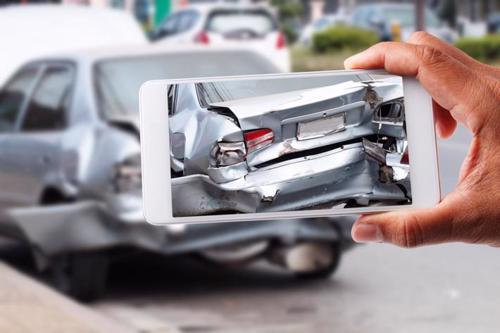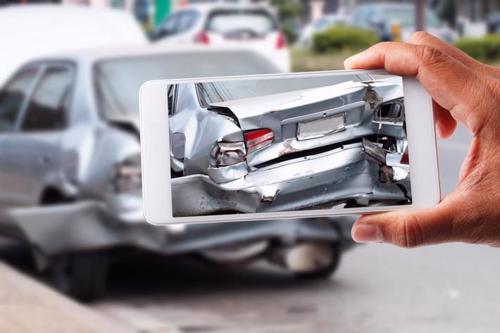 Never Admit Fault
Never admit fault, even if it's glaringly apparent the crash was your fault. This can affect your ability to recover damages. Avoid making statements that may be interpreted as an admission of fault to the police, insurance companies, or other drivers.
Seek Medical Attention
Always seek medical care even if you feel you are okay. It's crucial to think about your well-being. Visit a medical professional after your crash for a comprehensive checkup.
Call a Car Accident Lawyer!
Call a reputable Perry car accident lawyer before you speak to any other party at the scene of the accident. Our personal injury lawyers are trained, knowledgeable, and skilled in Georgia personal injury claims. We will find out if you have a case, conduct thorough investigations, and file your claim in time. Call our law firm now to speak to an experienced personal injury lawyer.
When Should I Get a Lawyer for my Auto Accident?
Hiring the right car accident lawyer can make a huge difference to your Perry car accident claim. It is paramount to seek legal counsel soon after your crash. The best time to reach out to a lawyer is immediately after your car accident. Your attorney will help you understand your rights. If you cannot get a lawyer soon after your crash, try reaching out to one a day or two later. Bethune Law Firm is ready and willing to help you during such trying times.
Why do I Need a Lawyer?
After a car accident, a lawyer can walk you through your legal options. Our legal team has undergone proper legal training to guide you throughout your claim. Bethune Law Firm can help you with:
Case Preparation / Filing a Lawsuit
Our seasoned lawyers will conduct independent investigations into your car wreck to unearth what happened. We will determine liability and pursue all relevant legal options to ensure you get the settlement you are entitled to. At our law firm in Perry, we gather relevant evidence, interview eyewitnesses, and file paperwork for your claim.
Settlement Negotiation
Never sign insurance documents at the scene before speaking to a qualified Perry car accident attorney. Our lawyers can advise you if the insurance company has offered you a lowball settlement. We will handle these negotiations on your behalf to ensure you get a settlement worth your claim.
Trial Preparation & Representation
Our car accident lawyers keep up with all laws and policies in Georgia. We are ready to represent you in court. Our legal team will build a solid case to ensure you get maximum compensation for your car accident claim.
What Type of Damages Can I Recover?
You may be entitled to damages after your car accident. An experienced Perry car wreck lawyer can prove that you deserve compensation for damages, including:
Economic Damages
These damages cover your actual expenses. They are easily quantifiable, such as:
Medical bills
Property Damage
Lost wages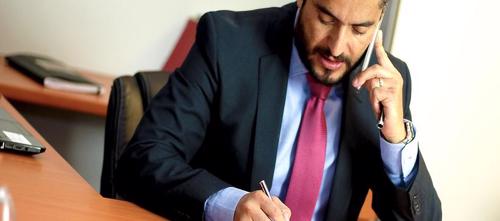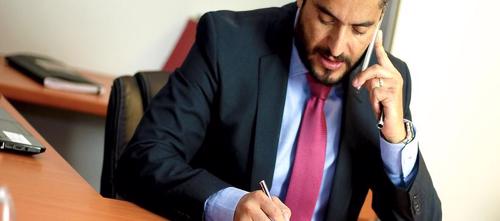 Non-Economic Damages
These intangible losses are harder to quantify. They include:
Pain and suffering
Disfigurement
Loss of a fetus
Mental anguish
Fracture
Punitive Damages
In the state of Georgia, you may be entitled to punitive damages if the defendant's actions demonstrated willful misconduct, fraud, wantonness, malice, or oppression. These damages aren't compensatory awards. They are given to penalize the defendant for their actions.
How is Fault Determined?
In Georgia, liability is determined using modified comparative fault principles. A percentage of the blame for a crash is assigned to all the involved parties. Drivers in Perry car collisions can share varying percentages of blame. The degree of fault in car accidents may at times be clear. However, this isn't always the case. Under this system of determining fault, you may only recover compensation if your fault for a crash is less than 50%.
How Long do I Have to File a Claim?
You have two years to file a car accident claim in Georgia. This statute of limitations applies to most personal injury cases. You have a two-year deadline from the time of your car wreck to file a claim. If you don't file your claim during this period, you won't be able to recover monetary compensation for your damages.
How Can a Lawyer Help me File My Insurance Claim?
All insurance companies take claims more seriously when car accident victims are represented by lawyers. A reliable Perry car accident lawyer can help you maximize your recovery. At Bethune Law Firm, our lawyers will file all necessary paperwork with the insurer in accordance with the company's policies. We won't give them any chance to deny your claim.
Our lawyers will ensure you receive the full spectrum of damages you deserve. We are skilled negotiators who won't rest until you get a fair settlement for your injuries. Don't let an insurance company frustrate you on your own. Let us help you. We've been dealing with claims adjusters for years.
What Can I do if Insurance Denied My Claim?
Insurance companies deny claims for many reasons, including missing your filing deadline, pre-existing medical conditions, deficits in your premium payments, and clerical errors in your claim application. At Bethune Law Firm, we know how these companies operate. Our legal team will evaluate your options once the insurance company denies your claim. We will either appeal the decision or file a lawsuit in Georgia courts.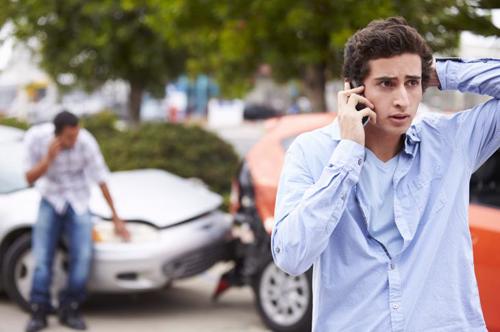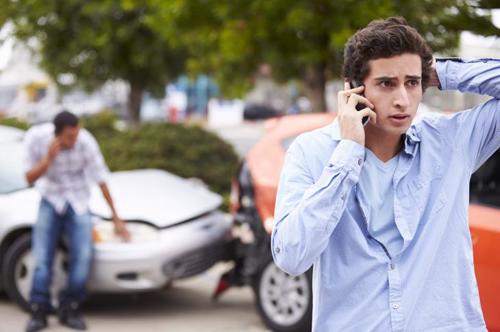 What if the Other Driver Doesn't Have Insurance?
Regrettably, not all drivers in Perry, GA, have insurance coverage. Some drivers disregard Georgia laws, operating their vehicles without required insurance policies. If an uninsured driver has hit you, your uninsured/underinsured insurance coverage can help you. Uninsured motorist coverage can pay for damages in an uninsured car accident.
Collision coverage is another optional coverage that pays for vehicle replacement or repair costs. This coverage applies regardless of who is to blame for the crash. Med Pay coverage is similar to health insurance. It covers expenses such as medical bills and funeral expenses.
How Can I Obtain an Accident Report?
Also known as an incident report, this report is filled out by law enforcement officers to report what happened during an accident. You can obtain your Perry car accident report online through BuyCrash.com or get a copy at the local police department.
Reach Out To Our Perry Car Accident Lawyers Today For A Free Case Evaluation
If you or your loved one suffered severe injuries in a car accident, consider hiring an experienced Perry car accident attorney. An auto accident lawyer can help you with all aspects of your case. Don't suffer emotionally and face financial hurdles due to another person's recklessness or negligence.
Our qualified and compassionate team of car accident lawyers in Perry, GA, are ready to help you with your claim. We will deal with insurance adjusters and the defendant's lawyers on your behalf. Let us fight for your rights. We have your interests at heart. Call us today to find out how Bethune Law Firm can help you maximize your compensation.