Accidents are a daily occurrence. While many of them happen unexpectedly, they mostly are linked to someone's negligent, reckless, or intentional actions. Accepting the damage resulting from the accidents is hard, especially when the personal injuries sustained are severe or with fatalities. At Bethune Law Firm our Columbus personal injury lawyers are committed to offering our legal expertise to those that come to us seeking assistance in handling these claims.
When filing a personal injury lawsuit in Columbus, GA, we are the best lawyers to hire if you want a team that ensures you walk away as the winner, having received full compensation for your pain and suffering. The personal injury attorney assigned to your case has extensive experience in handling such legal matters and is backed by a dedicated team of experts in different specialties that will strive to unearth the truth and build a concrete case.
At Bethune Law Firm, we have helped many people secure full compensation. Some have walked away with high-value settlements in various personal injury cases, including workplace accidents, motorcycle accidents, truck accidents, hit-and-run, among others. Call our personal injury firm today to speak to one of our lawyers, schedule a non-obligatory case evaluation, and learn more about how we can help.
What Should I Do After An Injury?
The accident might leave you in pain, confused and scared, making you panic and taking the wrong measures that jeopardize your case. We highly recommend that you take the following steps after an accident in Columbus, GA, to ensure you secure your chances of getting a fair settlement for your injuries, pain, and suffering: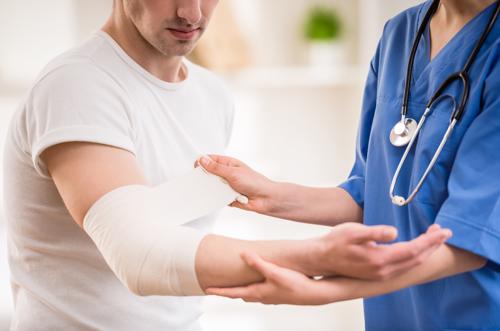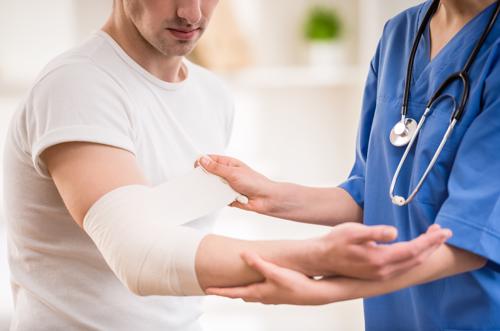 Seek Medical Attention
Go be checked after the accident even if you believe the injuries are minor. Make sure that you keep the medical records that we might present as evidence supporting your lawsuit.
Preserve Evidence
Document the accident, taking photos or videos of the incident's scene. Try your best to capture clear images and videos or request someone present at the scene to do so for you if you are unable.
Get Contact Information
Get the witnesses' names and numbers as you ask them if they would accept testifying in court if and when called upon.
Report the Accident and Injury
You must report the accident to the proper authorities. For instance, you should report a workplace accident to your supervisor or a truck accident to the police.
Do Not Accept Fault
Never admit fault, which is why you should avoid or limit your conversation with the other parties involved in the accident. What you say might be used against you and dent your chances of getting fair compensation.
Contact a Columbus Personal Injury Lawyer
You should get in touch with an experienced and reputable personal injury lawyer as soon as possible after the accident. Allow your attorney to oversee all the legal aspects as you concentrate on treatment and recovering from your injuries.
Why Do I Need A Lawyer? What Are The Benefits?
Opting to work with an accomplished personal injury attorney here at Bethune Law Firm has its advantages. For starters, it is the best course to take when fighting for your rights and interests. Some of the benefits of working with a seasoned and committed lawyer from our firm include:
Case Preparation and Filing a Lawsuit
You will have a legal team that knows the processes involved, from the document to file, the statutes of limitations to observe, and other essential steps in ensuring your lawsuit has a winning strategy.
Settlement Negotiation
The accused's insurance company might want to have the matter handled out of court. In such a situation, you will need lawyers that know every trick insurance provider uses to disapprove a claim. The attorney will negotiate for a better offer covering your current and future financial, physical, and emotional losses.
Trial Preparation & Representation
If and when the negotiations fail, then we shall take the matter to court. It is a possibility that our team anticipates when preparing your case and thus ensure that it is ready for trial when that is the eventuality. We guarantee that you will have the best legal representation in court.
How Is Liability Determined?
In determining liability, your lawyers and the supporting team of experts will investigate the accident, fishing for various crucial facts that show those at fault owed you a duty of care. The findings must also indicate a breach of the said duty of care and that your injuries were a direct result of the accused negligent, reckless, or intentional actions.
However, comparative negligence might be at play in determining liability. It means that a modified comparative fault may be evoked, and thus you will be awarded a settlement equivalent to your determined level of fault. As a result, and for instance, if you are 40 percent at fault, your compensation will be reduced by 40 percent.
How Much Time Do I Have To File A Personal Injury Claim In Georgia?
According to Georgia State laws, you have three years from the time of the accident to file a personal injury claim. While there may be exemptions to this period, they are subject to different factors that only a seasoned attorney is familiar with and can inform you of what you must do. It all points to the need for you to get in touch with our law offices as soon as possible to ensure the legal process starts immediately and everything is on the right track.
How Much Will A Columbus Personal Injury Lawyer Cost?
You should not worry too much about the service charge when you come to us seeking help with your personal injury lawsuit. Here at Bethune Law Firm, we shall conduct a free consultation and case evaluation to determine if your lawsuit is worth pursuing and advise you accordingly. If you decide to hire our services, we shall represent you on a contingency fee basis. That means you only pay us after we have helped you win the full compensation your rightly deserve.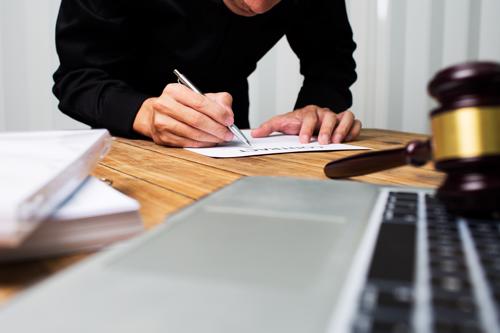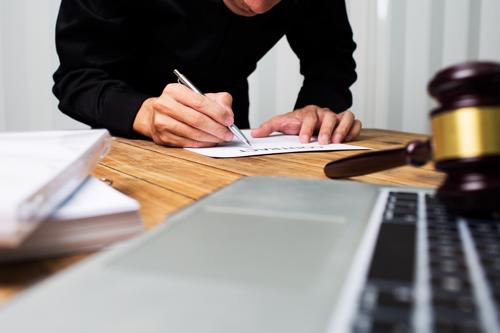 Types of Personal Injury Cases We Handle At Bethune Law Firm
Personal injuries can arise from any kind of accident. They can happen when you are at work, on the roads, at a restaurant, or any other place. Some of the cases we have handled as personal injury lawsuits involved:
Car Accidents
With hundreds of auto collisions happening in Columbus and many attributed to drunk driving, distracted driving, and speeding. We have handled many of these cases are personal injury lawsuits.
Truck Accidents
Placing blame for most truck accidents can be complicated, especially if you, as the victim, are employed as the driver. Truck and Trailer ownership issues also tend to complicate things.
Wrongful Death
Losing a loved one to an accident is a painful thing. As the person's surviving relative, the law gives you the right to seek compensation on their behalf even as you also fight for your interests related to the pain of losing your loved one.
Schedule A Free Consultation
Contact our Columbus personal injury attorney to learn more about the steps you should take to ensure you are fully compensated. We have experienced lawyers that will do everything possible to get you what you are owed. Call us today at 4048757800 for a free consultation. You can as well go online and fill our form, and we will get back to you.
We provide a free case evaluation and will advise you accordingly on the steps to take to ensure you are compensated for your injuries and losses. At Bethune Law Firm, we will be fully committed to fighting for your rights and interests when you hire us as your legal representatives. You also can get in touch with us online, and we will get back to you.