Car accidents are inevitable, no matter how great the road is or how careful you are. They are bound to happen at any instance in our lives. In Columbus, car accidents happen every day, seriously impacting the lives of the people involved. This is usually worse, mainly if it was as a result of someone else's negligence. You will be left with massive hospital bills to take care of, lost wages from your job, and in severe cases, where death occurs, your family will devastatingly suffer, as life is irreplaceable.
If you have suffered injuries or lost a loved one in a car accident, you will need the help of a professional attorney to help you recover compensation. This is where Bethune Law Firm comes in. We have highly skilled and experienced Columbus car accident lawyers that have represented car accident victims over the years; hence we know how to handle these cases. We will fight for you and ensure that you get the maximum compensation that you deserve. Contact our personal injury attorneys today, and schedule a free no-obligation consultation.
How Much Does A Car Accident Lawyer Cost?
Car accidents cost money, which is a crucial reason why most people are afraid of hiring an attorney. They are scared that it will cost them an arm and a leg to pay for their services. However, this is not entirely true. Here at Bethune Law Firm, we work on a contingency basis. This means that you will not have to pay us any money until we win the case for you.
It may seem surreal, but it is the truth. All you have to do is let us do our job and get you the fair compensation you deserve. After we win the case for you, you will pay us a percentage that had been previously agreed on; hence you will not need to spend any money upfront.
What Should I Do After A Car Accident?
The steps to follow after a car crash are crucial as they will determine how strong your car accident claim will be. Below are the steps to follow;
Contact Police
After a collision, you might not see any need to call the police, mostly if it was a minor one. However, this is the wrong move. The other driver might also try to convince you of the same. However, later on, if the other party decides to file a claim in court concerning the crash, you will not have an accident report to back you up.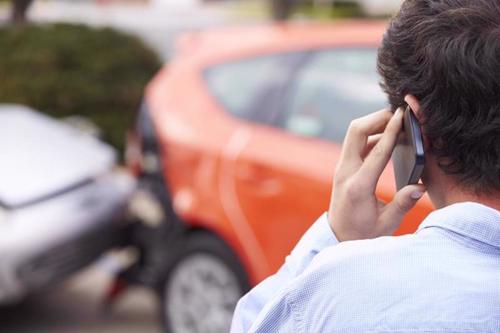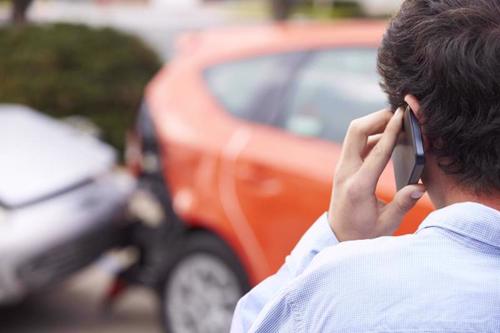 This is why it is prudent always to call the Columbus Police. They will investigate what caused the accident and write up an accident report that will help you with your case.
Check On Other Involved Parties
If you notice that you do not have any significant injuries, it is advised to check on the other involved parties. This is because the first few minutes of a car crash are crucial, and can make the difference if someone dies or survives the accident. Your first-aid might help save someone's life and prevent them from getting severe implications. Therefore, always check on the other parties and provide first aid, as you await better medical assistance.
Exchange Info
It is always important to exchange information with the other driver, and parties involved in the accident. Get to ask the driver's name and contact information. Also, ask them about their insurance company and policy number, as you will need it later. If there were any witnesses or passengers involved, ensure that you also get their contact information.
Record The Scene
You might be in shock or badly hurt after an accident, hence recording the scene may be tricky. However, if you can, it is advised to record the scene with your mobile phone or camera; whichever you have. Take records of the traffic lights, the weather, the accident scene, property damage, any marks on the vehicles and pavement, and any other information that might be useful.
You can also record yourself giving an account of the accident since you might forget some details later on due to the crash. Also, if there were any witnesses, you can record them.
Never Admit Fault
In instances where you might feel that you were at fault, you may be tempted to apologize and talk to the other party. As much as this may seem noble, you are advised against it! Never admit fault in a car accident as any information given may be used against you when you file a claim. Therefore, only talk to the police and lawyer about the accident.
Seek Medical Attention
After an accident, whether you have suffered any significant injuries or feel okay, it is always recommended to seek medical attention. This is because you might be suffering from a whiplash that might take days to show any symptoms, and your medical doctor will help provide a medical report to prove it.
Call A Car Accident Lawyer!
Once you have obtained medical care, the next step is to call your Columbus car accident lawyer. They will help you learn your rights, and advise on the next steps.
Why Do I Need A Lawyer?
It is possible to settle your car accident case in Columbus, Georgia, without a lawyer, but you will be hugely disadvantaged. Having a Bethune car accident attorney by your side will help you get the fair compensation you deserve. They will do this by;
Preparing Your Claim And Filing A Lawsuit
An auto accident attorney will prepare for the case by gathering all the crucial evidence needed. They will obtain the police reports, medical records, and bills that show that you were injured and gather the witnesses. They will also file the lawsuit within the stipulated timelines to avoid your case being dismissed.
Settlement Negotiation
If both parties decide that they want to settle out of court, your attorney will help negotiate a great deal for you. They will negotiate with the insurance company to come up with an excellent deal.
Trial Representation
If the settlement does not go through, then the case will proceed to court. Here, your Bethune auto accident attorney will be by your side. They will prepare for trial by ensuring that all the evidence is presented to the judge and jury to prove your claim. They will also represent and fight for you in all ways possible, such as even getting expert witnesses to testify in your favor.
What Types Of Damages Can I Recover?
There are numerous damages that you can recover from a car accident in Georgia. They include;
Economic
These refer to the monetary expenses that were incurred as a result of the car crash. They include lost wages from your job, lost earning capacity, past and future medical bills, and property damage.
Non-Economic
These are the real and intangible losses that were incurred from the accident. They include pain and suffering, emotional and mental distress, loss of consortium, and disfigurement.
Punitive
These are damages meant to punish the wrongdoer if they were extremely reckless and prevent them from repeating it. However, they are quite rare in Georgia car accident cases.
How Is Fault Determined?
Georgia is an at-fault state, meaning that the person responsible for the accident will pay for all the expenses incurred after the accident. The fault will be determined by the police accident report from the evidence at the crash scene, and the insurance adjuster's report. Georgia also applies the comparative negligence rule, meaning that if both drivers were at fault, they will both have to pay for damages incurred. Each party will cover the damages that correspond to their fault share.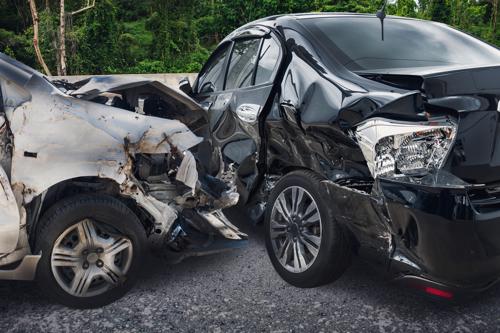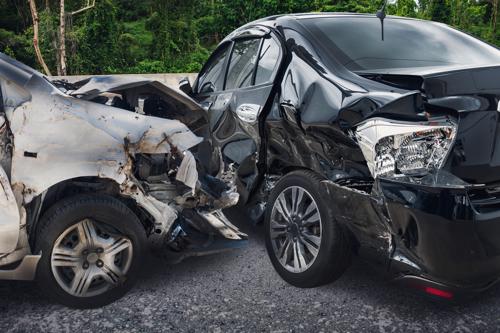 How Long Do I Have To File A Claim?
The statute of limitation for car accident claims in Georgia, is two years from the crash date. If you file your claim later than this period, you will be barred from getting any compensation. However, there are a few exceptions;
Minors have two years from their 18th birthday to file an accident claim.
If the victim discovers their injury way later, after the accident date, then the statute of limitations will begin from when they noticed it.
How Can I Obtain An Accident Report?
If you or your loved one was involved in a car crash you could get your accident report online from the Georgia State Highway Patrol. They maintain a database of crash reports for statistical use. However, these reports cannot be used in court. You will need to inquire about the report from the investigating agency to get the official results.
Contact Our Columbus Car Accident Lawyers Today
Car accidents can be quite devastating, as it will affect you physically, emotionally, and even financially. If you or your loved one was injured in a car accident due to someone else's negligence, contact Bethune Law Firm today. We have lots of experience in dealing with these cases, therefore, we are the best law firm for you. We will fight for you and ensure that you get the compensation that you deserve. Contact us today!