Dealing with a truck accident claim can be challenging and it becomes important to have a qualified legal team such as Bethune Law Firm by your side.
Our Griffin truck accident lawyers understand it is complicated to pinpoint your legal rights, file the claim, and make sure local laws are being followed correctly. If you wish to get compensation for your injuries, give Bethune Law Firm's personal injury lawyers a call at 4048757800.
What Should You Do After a Truck Accident?
Once you have been in an accident, it's time to take action with the following steps.
Call 911
Help Others
Exchange Info
Document the Scene, Speak with Witnesses
Seek Medical Attention
Contact an Attorney
It's essential to understand your legal rights in a situation such as this and not make any unnecessary claims. Let a legal professional at the Bethune Law Firm handle these details on your behalf.
What are the Laws Regarding Truck Accident Liability in Georgia?
The liability laws in this part of Georgia are stated as being an "at-fault" setup. This means everything that is processed through the court will focus on which party was at fault and whether they were negligent with their actions.
It is essential to prove how they were negligent along with providing evidence in the court of law. This can make or break how the case goes through.
It is important to note, negligence is determined based on specific regulations associated with their actions. This includes the rules of the road if the accident was caused by the truck driver. Feel free to give us a call at 4048757800 to learn more about where your case fits in.
How Can a Truck Accident Lawyer Help a Claim?
If you have been injured by a truck accident a lawyer can help you recover compensation through their experience in:
Investigation
The investigation process is an essential component during the process. This includes analyzing the case details, collecting evidence, and making sure the legal claim is built on a strong foundation. These details do matter over the long-term.
Filing a Claim
Filing a claim has to be done with the help of a seasoned professional and this can reduce the stress on you over the long-term. We believe a trusted lawyer can improve this process and ensure things are done the right way moving forward.
Negotiations
If a case ends up going to settlement, you will want someone to negotiate on your behalf. This is where a reputable and experienced lawyer is going to make all the difference in the world. Our law firm ensures the specialist will know what to do and is going to do everything to help receive a fair deal.
Litigation
There are times when a case moves forward to the court of law. In situations such as these, it is essential to have a legal professional that is going to represent you in front of the judge. This is critical and can make or break your case.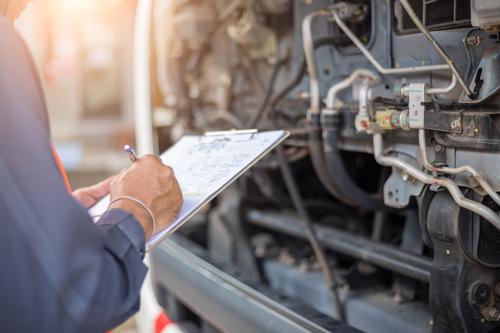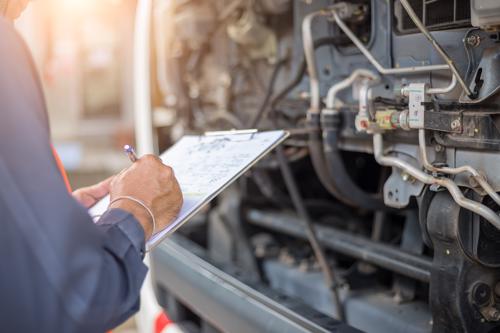 What Types of Compensation Can I Receive For a Truck Accident Claim?
In Georgia you can pursue compensation for the following types of damages with a truck accident claim:
Economic
The one type of compensation a client can claim includes economical damage. This is going to include a myriad of expenses that were caused because of the truck accident. This can include things such as lost wages, medical bills, and rehab fees.
Non-Economic
There are times when you are going to move forward with non-economic damages. These damages will include any impact that was made to your quality of life including stress, anxiety, and/or any other damage that isn't associated with expenses.
Punitive
There are times when a judge may feel additional punishment is required due to how the case unfolded. This can include the driver's behavior during the accident, decision-making, and/or if other laws were broken. All of this information is decided during the court proceedings and that is when the judge is going to move forward with punitive damages.
How Long Do You Have To File a Truck Accident Claim in Georgia?
The statute of limitations is set at two years for truck accident claims.
It is recommended to understand the legalities of your situation before moving forward with the claim, If you want to learn more about what your legal options are, please feel free to give us a call at 4048757800 and we will pinpoint what needs to happen next.
Who Can Be Held Liable For a Truck Accident in Georgia?
The following parties can be found responsible for causing a truck accident in Griffin, Georgia:
Truck Driver
The first party that is going to be held liable will be the truck driver that was behind the wheel. This is the individual that made a specific decision leading to the accident. You can move forward with a claim against them for negligence.
Trucking Company
There are specific instances where the trucking company is going to be held liable for what took place. This can include their truck and/or related equipment that might have malfunctioned on the road. If that is true, the trucking company has to be cited in the legal claim.
Company Who Loaded the Truck
If a secondary company has loaded items onto the truck and then these items have led to the accident, it is possible to cite their name on the legal claim. It is essential to look at all of the facts in situations such as these to make sure the right party is listed.
Vehicle or Parts Manufacturers
The final option would be the vehicle and/or parts manufacturers as a malfunctioning part on the truck might be associated with their negligence. It is best to consult with a legal specialist at the Bethune Law Firm to learn more about your options.
File Your Claim With a Griffin Truck Accident Lawyer
If you wish to hire a qualified car accident lawyer that understands how to handle a truck claim, please take the opportunity to reach out to our team at 4048757800.
We are an experienced law firm that has been doing this for a long time and will ensure appropriate measures are taken from day one. This includes assessing the case details, collecting evidence, and customizing the legal process based on what you require.
We believe it is essential to set a high standard for our clients at the Bethune Law Firm. This includes taking the time to listen to what you need and then moving forward with the legal process safely.